Footwear ideas for skinny guys: The average man owns a dozen pairs of shoes, but does that mean all the shoes look good on him? Every man wants to look good from head to toe but for that, you need to pick the right shoes to go with not just your attire but your physique also. Moreover, a poor shoe choice does not only look unappealing but it also adds to the discomfort with every step you take.
Then comes the appearance aspect, footwear needs to be both comfortable and stylish. Your footwear completes your outfit. It is the first and the last thing people lay their eyes on, so make sure you invest in a few good pairs of shoes. Always remember to wear the right shoe for the right occasion and invest in quality!
What Shoes To Wear  For Skinny Men
Nice shoes are a must, so here is a guide to help you pick the perfect pair for you. Let's start with tips:
Don't choose shoes which make your legs look skinnier, this goes for big chunky biker boots as well as high top trainers or sneakers. This is because such chunky shoes make your legs look narrower than they are.
The boat shoes are not just trending but also look good on your legs. This is because they're not too bulky so they make your legs look proportionate.
Chukka boots are narrower at the front and the too make your legs look thicker. These are a much better choice than Chelsea boots as they don't give you much room for adjustments which can be problematic for men with extremely narrow feet.
If you have trouble finding shoes in the right size or end up getting blisters because of wearing loose shoes, give insoles a try. Choose softer ones with arch soles for maximum comfort.
↓ 25 – Boat Shoes
If you're looking for good shoes for traveling but are tired of the same old sneakers, boat shoes are great for a change. Invest in good quality ones to make sure that your feet stay comfortable throughout the trip.
↓ 24 – Cloth Lace-Ups
The shoes look very sexy on men with skinny legs. You can wear these shoes on any and all of your casual outfits. Also, the shoes are very easy to wash because of the fact that these are made of cloth. Just wear these over jeans and a tee-shirt and you're ready to rock the world.
via
↓ 23 – Slides
Slides are the new fashionable slippers for men. With a lot of variation to the regular two-strap flip-flops, slides are comfortable yet stylish at the same time. Of course, men too need a pair of shoes to walk in around the house so slides are one comfortable solution for you. You can also wear these outdoors if you wish to.
↓ 22 – Red Casual Lace-Ups
Who says the color red is for ladies only, men have equal claim to it. And so the claim is completely justified when men wear the color to its best and look so stylish. While red sneakers might be a flashy person's taste, they do look red hot when worn the right way. The best way to wear your red lace-up shoe is with jeans and polos. You can go for a red polo over blue jeans or you can also choose to wear a white polo for a great look.
↓ 21 – Casual Brown Sneakers
This one is the ultimate fashion savior for men since the shoe goes on so many different dressing styles. A casual brown shoe with laces can never go wrong. The shoes are better if worn with summer fashion trends and ankle socks or liners particularly. You can wear your brown sneakers on full-length jeans of all shades and button-down shorts or you can go completely casual with the style, wearing the shoes on shorts and tees; it is totally up to you. However, you choose to wear these shoes, be sure that there can never be a fashion-faux-pas in their case.
↓ 20 – Classic Kempton Shoes
Young men are seriously spreading this trend so rapidly. Classic Kempton shoes have become a fashion statement on their own. If you plan on wearing a tapered pant then classic Kempton shoes are exactly what you should wear with it. Moreover, classic Kempton shoes are the perfect pick if you are someone who likes wearing ankle pants. Classic Kempton shoes come in many different colors such as black, brown, and tan. Black Kempton shoes look best on black tapered pants and worn with a navy blue or white button-down shirt or. Tan shoes are mostly used in casual wear such as to wear over ankle jeans or folded jeans. The brown Kempton looks perfect on khaki pants or ivory pants worn with black shirts or shirts in tones of greens.
via
↓ 19 – Blue Suede Shoes
Suede shoes are very much in fashion among men these days and it is rightly so because the shoes look very chic. The best thing about suede shoes is that they are available in a large variety of colors. You can actually get so many different shades of suede shoes to go with your different outfits. One of the many shades of suede shoes is blue. Blue shoes in this style look very trendy and go with many outfits of men. You can style your blue suede shoes similarly with jeans, a grey tee shirt, brown belt, and a matching blue wristwatch to go with.
↓ 18 – Everyday Slip-On Shoes
Lace-up shoes can be a bit of trouble. To save you from that hassle you can go for the slip on shoes. Just slip your feet in and you are good to go so quickly. Slip-on shoes are your perfect everyday feet partner. Best for running errands in or taking your dog for a walk slip-on shoes are a quick fix. You can look very stylish if you wear your slip-on shoes with shorts and a regular tee shirt.
via
↓ 17 – Italian Pointed Toes Shoes For Formal Wear
If you are someone with skinny legs, the Italians shoes with pointed toes are to look great on you. The shoes are to be worn with a formal dressing such as suits or dress pants and button-down shirts. The shoe has a unique shape since the toe is very narrow and it is better than men with slim feet try the style because if you have broad foot the shoe might cause pain to you. We would suggest that men with broad feet try other styles of formal shoes such as the oxfords or regular lace-up shoes but Italian pointed shoes are means for those with skinny feet particularly.
via
↓ 16 – Yeezys
Adidas' original Yeezys are the perfect shoes if you are someone who is into extreme comfort. The shoes are best for wearing on everyday workouts and for outdoorsy adventures. The best part about these shoes is that they are extremely light-weight which causes almost no strain on the legs and feet and also the soles of the shoes are very soft which makes them the perfect fit to wear day in and day out. Yeezys look best when worn with the jogger pants and a v-neck or round neck basic tee shirt.
↓ 15 – Oxfords
Oxfords are shoes with simple laces, specifically designed for men to be worn below the ankle. They go well with dress pants and shirts, so if you're are looking into outfit ideas for a business meeting then this is the choice for you. A classic pair of Oxfords are simple and they will go a long way and every man should own at least a pair of these. Here are 19 Cute Outfits for Skinny Guys; Styling Tips with New Trends
↓ 14 – Boat Shoes with Shorts for Day Out
Boat shoes were initially made to be worn on boats to prevent slipping but from since then they have migrated to the closets of men. These shoes can be worn casually with a pair of beige pants or your regular denim light or dark wash jeans. They come in a variety of colors and the shoes are customized differently for warmer and cooler weathers both so they can be worn in any season of the month.
↓ 13 – Suede Loafers with Jeans
Suede loafers were originally designed for King George VI, it is the kind of shoe royals would prefer to wear. So, if you are in a mood of looking fancy with a hint of casual then you have to buy these shoes. It has an elegant look that will be perfect for a night out. The breathable material is available in suede styles in tan, brown and black. It can be worn throughout the warmer months and they will eventually become a style statement for you! We also recommend that you check out these 48 New Hairstyles for Skinny Boys Trending These Days.
via
↓ 12 – The White Leather Low Top Trainers for the Weekend Look
Low top trainers are the shoes of the season. Over the past few years, a glorious return of these trainers was seen on the runway, the streets, and even the red carpet.
↓ 11 – Leather Lace-up Boots with Pants for Work
If you live in the cooler region of your country, then these classic shoes offer a very good investment at a very low cost. Here are 10 Most Affordable Designer Brands for Men you Didn't Know
↓ 10 – Sneakers with Skinny Jeans for Casual Wear
One can never go wrong with a pair of sneakers. They are your best friend for every season of the year! if you are a guy who likes to keep things casual then you definitely need a pair of these.
↓ 9 – The Brown Leather Brogue for Date Night
The brown leather brogue was originally manufactured in Ireland. The show since then has gained popularity because of its versatility. The punch hole design gives it a distinctive design and it isn't anything like your conventional oxfords. The shoes go seamlessly with any outfit of yours.
↓ 8 – Canvas Shoes for a Sporty Look
These shoes are available in a variety of styles and colors. They can be worn with chinos, jeans or shorts.
↓ 7 – Sandals
Sandals never go out of season. They have a choice of shoes since man can remember. They with anything to everything, all you have to do is look for the most durable ones available in the market. Sandals allow maximum circulation of air while protecting the bottom of your feet. For more inspiration, here are some of the best Zayn Malik Outfits.
↓ 6 – Tennis Shoes with White Pants for Skinny Guys
If you are an athlete and insist on wearing white tennis shoes everywhere – then go for it. You can never go wrong with the color and it will go with anything from your wardrobe, a pair of distressed jeans or a polo. The shoes are comfortable and not at all heavy on the wallet!
↓ 5 – Running Shoes
So you are one of those guys who like to run a lot and you like to wear your running shoes everywhere. Running shoes are comfortable and go well with any of your outfits and not just with your sweat pants.
↓ 4 – Flip Flops
There are not many nice things there are to say about flip-flops except for the fact that you can wear them anywhere. Just do not wear them to a job interview! they keep your feet cool and are the perfect choice for a lazy day in. Crocs also come in the same category of shoes, so if you are more comfortable with that then go for it. They also help keep your feet ventilated so if you are suffering from foot issues then these will be a good option for you.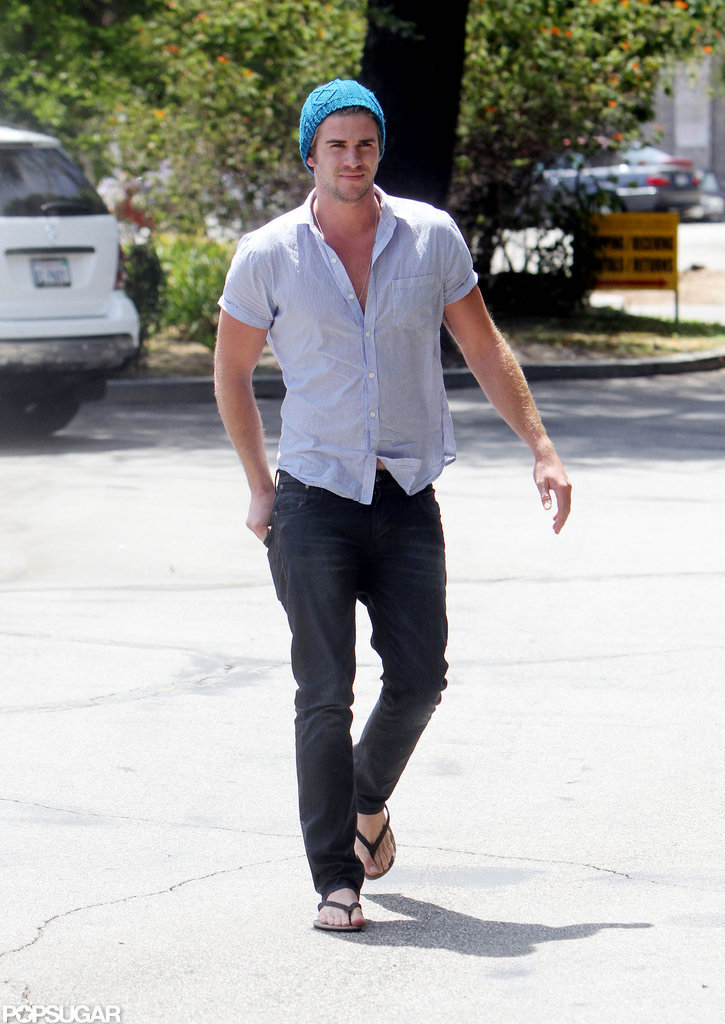 ↓ 3 – Boots
Boots are for people who do not like to invest in high-end shoes. Even if you don't wear them too often, they can be left in the corner of your wardrobe and you might just end up using them one day or the other. The boots are a quality investment and can be resorted to whenever you need, the material will not fail under stress.
via
↓ 2 – Dress Boots
Dress boots include a variety of styles and designs. While boots are built to withstand the stress of hiking, these are a little less on the function. They can be worn to look stylish but not if you are going hiking with your friends.
↓ 1 – Customized Shoes
If you don't like what the shoe companies make then get them customized. There are a variety of options to choose from, the color, the size, and even the shape of the show depends on your liking. Most of them come at a higher price point but if you're looking for premium shoes then they are definitely worth the price, especially if you have thin legs or narrow feet. Some of the best brands that offer these services include:
Seamless Bespoke
Hopefully, these tips and options to choose from must have been of some help. A word of advice, always go for comfort. The perfect shoe collection can be built without any golden rules!