Adam Gallagher is the virtuoso behind the blog 'I Am Galla' which looks at men's fashion and outfit ideas. Adam has put together his blog to include places he has been, inspiration behind different fashions and also fashion weeks and events he has attended worldwide. His outfits showcase certain garments and accessories from different designers including Nautica, Zara, Topman, Indochino and Bar 3 as well as bring out his own personal tastes and styles which range from full formal tuxedos all the way to casual grunge styles.
Here we have 20 of Adam's most stylish outfits. This list is definitely not exhaustive and you can see his many other outfits and trends on his website www.IAMGALLA.com.

Most Stylish Outfits by Adam Gallagher
#20- City Summer Style
Great Summer look consisting of denim jeans, plaid shirt with brown overcoat. Lovely use of layering and stunning colour contrasts.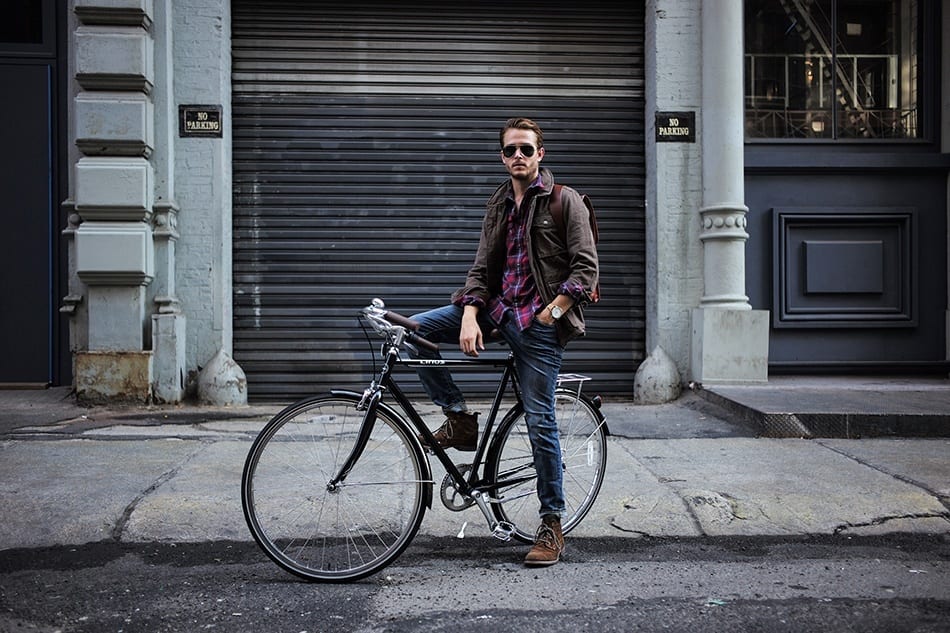 #19- City Spring Style
City slicker style incorporating grey waistcoat over blue shirt with puff style sleeves and matching jeans. Love the use of pale braces to compliment this outfit. Also take a look at some of the [highlight]hottest men street style fashion to follow these days.[/highlight]