Trending Kuwait Street Style Fashion. Looking for swag and really cool trendy looks? Opt for Kuwait's street styles! Yes, you heard it right. The Kuwait's street style has taken a lead for perfection. Simply elegant yet chic attired is what Kuwait street style is all about. Whether it is flared Denim with quilted jacket, white multi plaid coat, Black leather shinnies with button downs and scarf, Kuwait street styles wraps it all. Have a look at few of the top highly adopted fashion trends that got sky rocketed among fashionistas.
 #15. Reinventing Hijab Styles
Does Hijab makes you feel dull and boring? Then you must need to have a look how lead fashion giant Hijabis are doing their best by revamping Hijab styles making one beautiful not less than a non-hijabi. Big bands like Diesel and BCBG have made a successful attempt to present a mix and match of Hijab cum Turban style which has become very popular in eastern as well as in western side.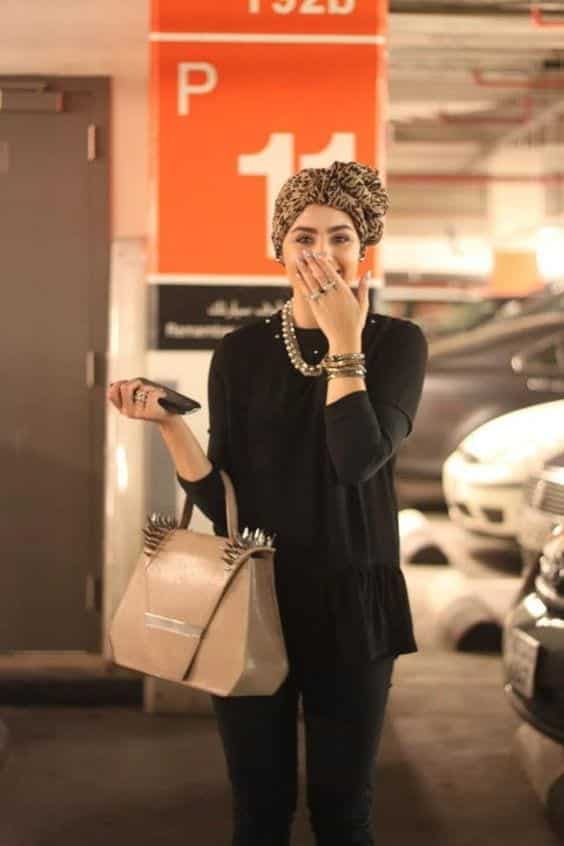 Like street style fashion? Then you must have a look at these amazing [highlight]25 photos of Turkish street style fashion-Outfit ideas[/highlight]
#14. Flare Long Gowns
Nothing looks more royal and stunning than a white flare long gown. Kuwaiti females usually prefer long flare fashion wears as it make them look feel more confident and comfortable. A high pencil heel makes them look great with flare dresses like this one in the image below.