Hair Oil Brands. Desperate to have healthy, shiny hair? Is scraggly wiry hair your biggest nightmare? When we talk about hair care, then hair oil takes its place as hair food nourishment. Every day new hair oils are hitting the shelves. The best hair oils do multiple jobs along with nourishment and growth.
Choosing the right brand for your hair growth can give you a lot of advantages. Reliable and entrusted brands can give your hair complete protection from environmental pollution and stresses. We have pitched the top oil brands for hair growth. Scroll down the article and must have a look at brands and forget the fear of slippery, greasy and unshowered look.
What Are The Best Hair Oil Brands?
Petrified of having lank hair? Haircare can be one of the challenging tasks to accomplish! Unbalanced diet plans, busy schedule, prolong sun exposure, dry humid weather, chemical-based shampoos can be villains behind your unstoppable hair fall or hair damage issues. Hold tight! as team Branded Girls is here for your rescue. Of course, good hair doesn't just require oiling but a lot more too so head over to view the best Hair Care Brands 2019 & The Best Products To Use For Healthy Hair.
Benefits of Using Hair Oil
Using hair oil on a daily basis can be tough with hectic work schedules. It is preferable to apply hair oil at least twice or thrice a week. There are numerous advantages of using hair oil as if you have dry scalp or frizzy hair with dandruff then using hair oil can prevent such issues. If you're worried about early hair greying then weekly hair oiling is your ultimate solution because hair dyes might contain some harmful chemicals that can damage your hair by increasing hair fall leading to baldness. Massaging hair with organic hair oil will increase blood circulation and can relieve headache and Migraine pain as well. If you have rough, dry and frizzy hair that is badly damaged and have no moisture left in them then hair oil application and overnight treatment will do the magic.
How Did We Decide?
Team Branded Girls have come up with a list of best hair oil brands based on positive reviews from consumers on Amazon. Have a look at the practical buying guide for hair care.
15- Dove Pure Care Restorative Dry Oil
14- L'Oreal Mythic Oil
13- Marula Oil
12- Garnier Ultimate Blends
11- Ojon Rare Blend Oil
10- Avon Moroccan Argan Oil
9- Ouai Hair Oil
8- CHI Tea Tree Oil
7- NEXXUS Nourishing Hair Oil
6- Alterna Bamboo Smooth Kendi Oil
5- Agave Oil Treatment
4- Mizani Supreme Oil
3- Keranique Marula Oil Hair Mist
2- Kerastase Elixir Ultime Original Oil
1- Bumble and Bumble Hairdresser's Invisible Oil
[wptb id=47176]
↓ 15 – Dove Pure Care Restorative Dry Oil
For extremely damaged hair this oil blends restoration to your damaged and dry strands. For oily hairs use very little to prevent grease. Anatolian pomegranate seed oil is one of the active ingredients that aid hair in getting back its lost moisture.
Pros
Restorative damage hair treatment with mixed Anatolian pomegranate seed oil

Suitable for frizzy and curly hair

Best for depleted hair.

Non-greasy formula for oily scalp

Smells amazing
Cons
Unavailability / Out of stock
Comparatively Expensive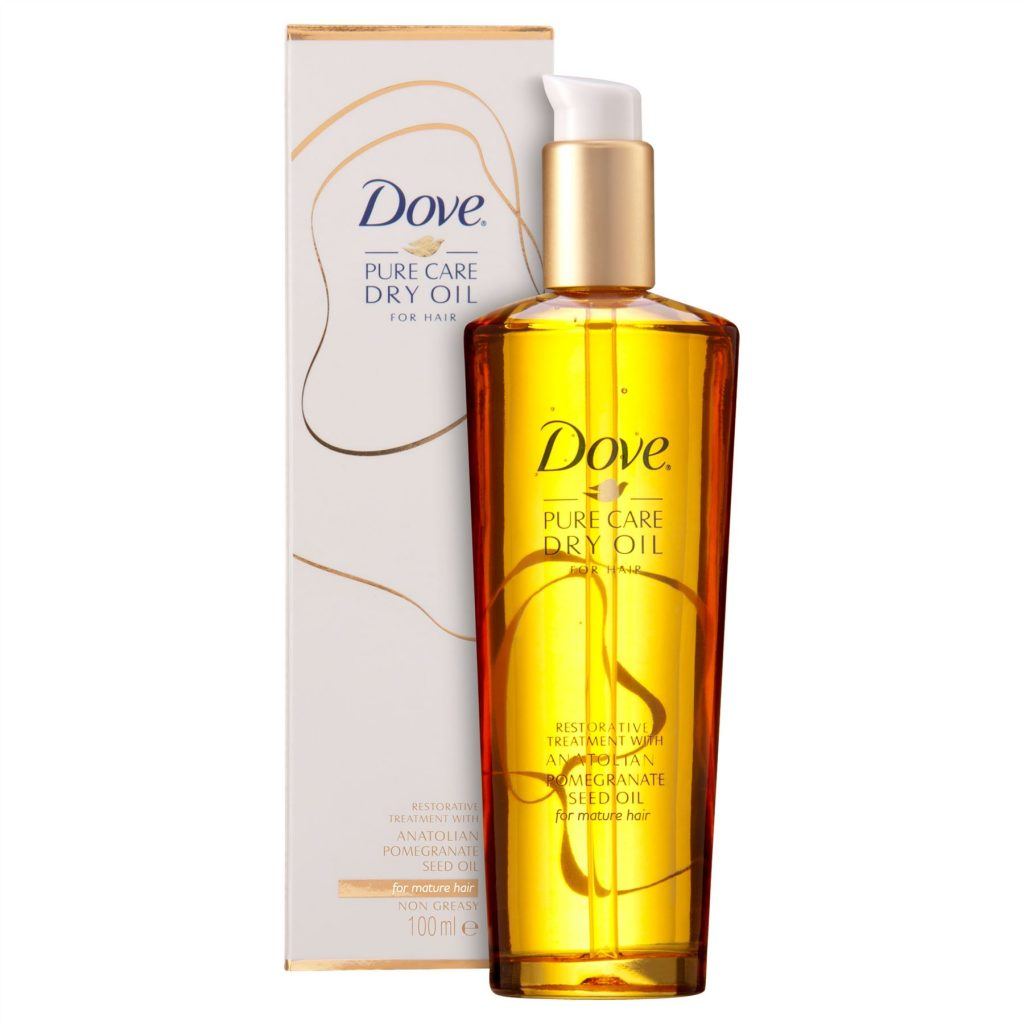 Order online from Amazon at a price of $24.
↓ 14 – L'Oreal Mythic Oil
The best use of this oil is before blow-drying as it also gives heat protection and imparts smoothness and shine. The key ingredient of this oil is avocado oil which does the major magic. Other helping ingredients are argan, avocado, and black cumin. The product is suitable for normal and dry hair. Avoid using it if you have already an oily scalp.
Pros
Lightweight feel and finish
 Natural Glossy Finish
A nourishing blend of avocado oil and grapeseed oil helps repair damage
Cons
Smell like Alcohol
Dried up Hair feel after applying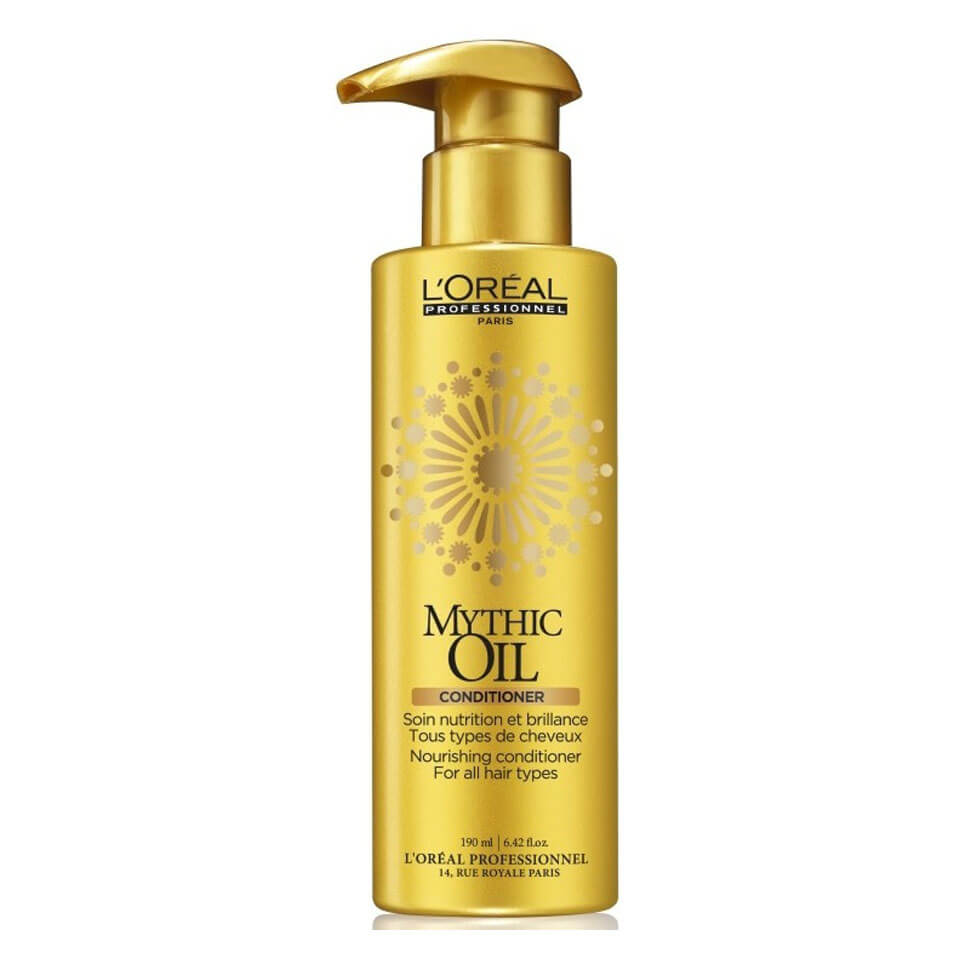 Price: $42.62 ($10.15 / Fl Oz) + $7.16 shipping is available on Amazon
↓ 13 – Marula Oil
Having anti-oxidants, amino acids, and essential fatty acids, Marula oil has been declared the best hair oil for all hair types that boost hair growth. If you are thinking of oil used as hair treatment then do not forget to try this as treatment oil. Best for damaged strands and dry scalp, strengthen the hair four times that are prone to breakage. Marula oil works best for damaged hair due to its quickest and deepest penetration abilities because not every hair oil gets absorbed by the hair scalp. Pure Marula oil has a nice nutty smell with a pale yellow or orange shade. Marula oil is also effective for acne-prone and wrinkled skin.
Pros
Cruelty-free, Paraben-free, Sulfate-free, Phosphate free, GMO-free and Preservative free.
Soft hair feel after applying.
Cons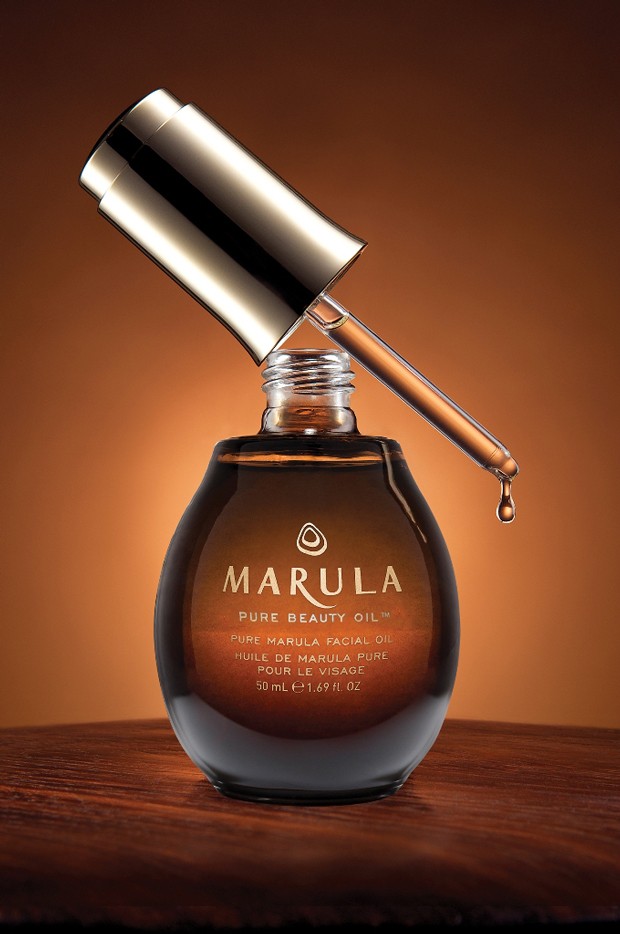 Price: $25.95 ($6.49 / Fl Oz) available on Amazon
↓ 12 – Garnier Ultimate Blends
The best ultimate blend for damaged strands before blow-drying and perfect for dry hair and split ends. You can also use the product between washes for a perfect finish. It is preferable to use Garnier Ultimate Blends twice a week for better results. It is suitable for all hair types and works effectively for hair damage control. Free from harmful chemicals makes it a more user-friendly product. After applying the product to your hair, leave it for about five to ten minutes and then proceed for the wash. For better results, you can leave it on your hair overnight and wash it in the morning. It is suggested to use Garnier hair conditioner to wash your hair as it is sulfates and silicon free. Sulfate based hair products can strip off natural oil from the hair scalp leading to frizzy, lifeless damaged hair resulting in more hair fall problems.
Pros
Lightweight, multi-use oil for dry, frizzy hair
Blended with pure Coconut Oil
Recyclable Bottles
Cons
Unavailable outside the UK.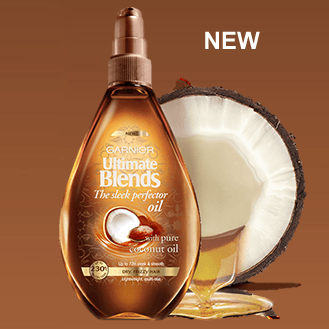 Available on Amazon at a price of £9.58
↓ 11 – Ojon Rare Blend Oil
The only bit of this oil brings life to damage ends. The three layers are mesmerizing. The red layer made up of ojon nut, the next clear one made up of coconut oil and the yellow is Kukui oil. To avoid summer havoc, Ojon Rare Blend Oil should be your next pick while shopping haircare products this season.
Pros
Hair Therapy

Oil Therapy

High-gloss shine to hair
Free of parabens, synthetic fragrances, phthalates, GMOs & triclosan
Cons
Does not absorb well
Sometimes remain out of stock.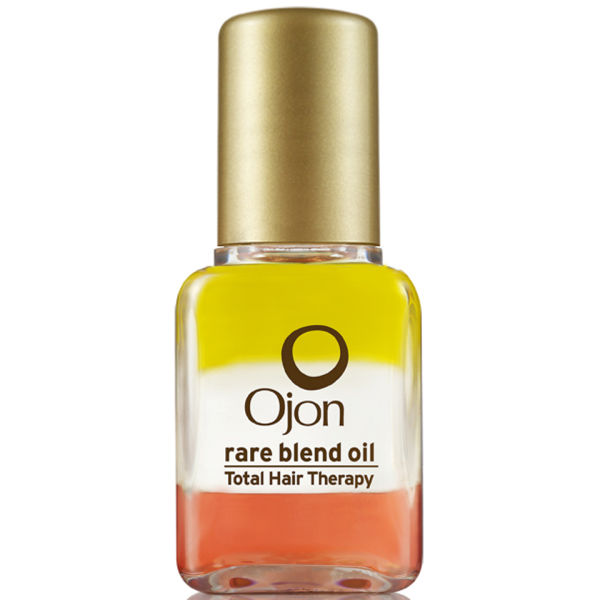 Shop here at Amazon
↓ 10 – Avon Moroccan Argan Oil
Those who are oil phobic and fear with the grease of oil this oil is just like a treatment for them so that they do not feel any grease and is just like hair care serum. When applied it gives you protection from heat. Best for frizzy and all hair types. And to maintain your healthy hair routine, you should also check out these Top 10 Organic & Natural Shampoo Brands
Pros
Made with argan oil, provitamin B5, and vitamin E.

Serum Form

Irresistible softness and smooth silkiness
Cons
Hair may feel a bit heavy after applying.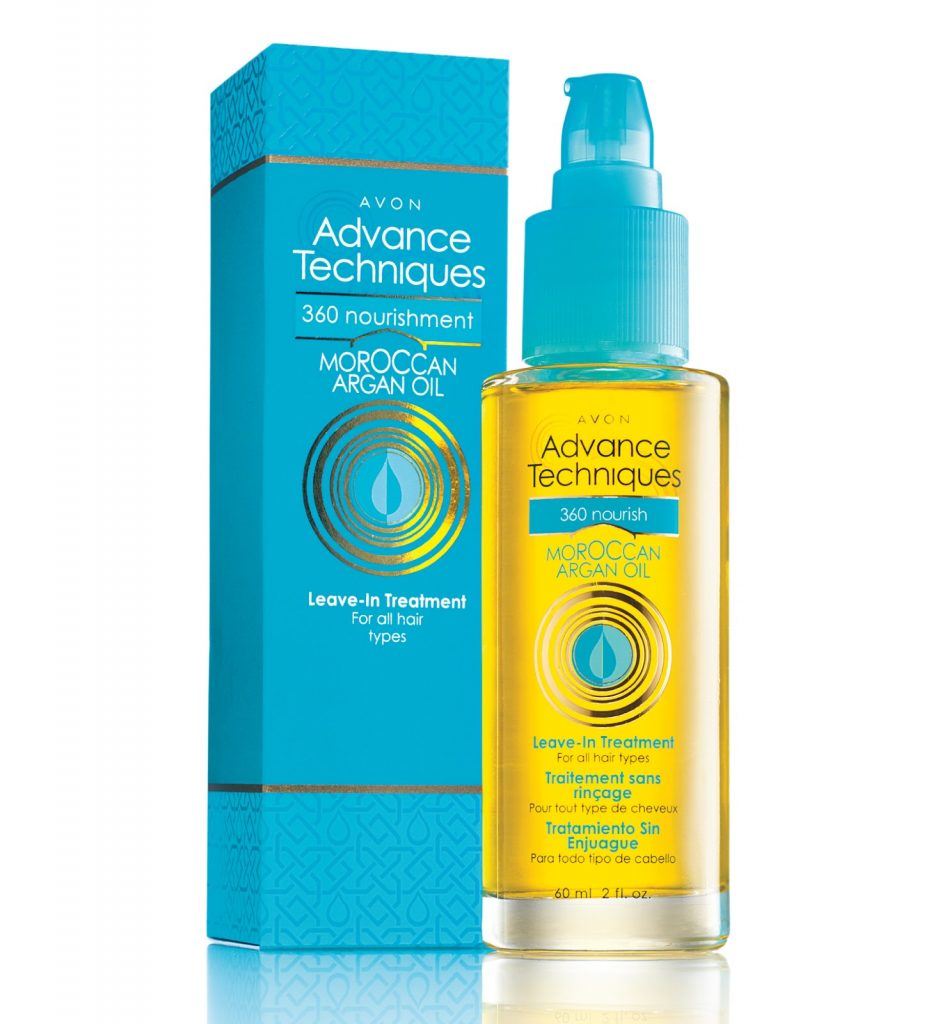 Available on Amazon at a price of £5.00
↓ 9 – Ouai Hair Oil
A blend of hydrating oil of jojoba and baobab seed with the smell of white flowers, an amazing refreshing scent. The oil is confidently used in hair care line of Kardashian stylist.
Pros
High-gloss feel
 Smoothes frizz and seals split ends
Cons
The smell may irritate some people.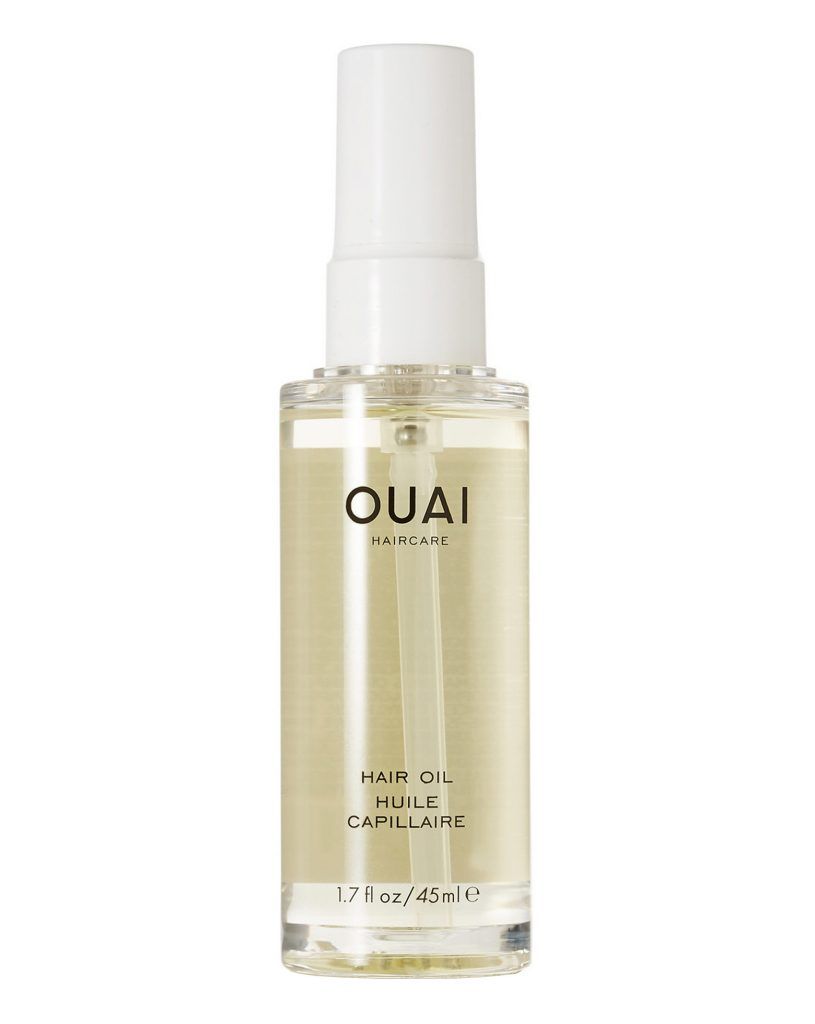 Available at Amazon at a price of $42.00
↓ 8 – CHI Tea Tree Oil
Best for parched hair that is stiff. It increases the hydration in hair with its inflammatory and anti-bacterial properties. So each strand of hair looks healthy. The oil is made up of natural moisturizing ingredients.
Pros
Replenishes moisture while adding strength and shine.
Absorbing blend of tea tree and peppermint oil.
Natural UV and thermal protection.
Cons
A bit pricey product
Awful smell for some consumers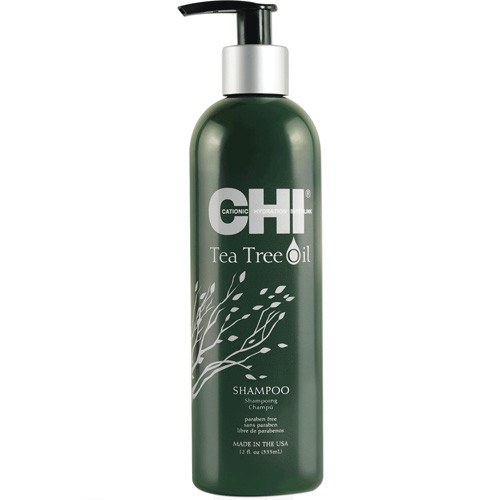 Available at a price of $14.25 on Amazon.
↓ 7 – NEXXUS Nourishing Hair Oil
Made up of babassu oil from Amazon and Marula oil from Africa. The oil completely absorbs into the scalp to strengthen hair growth and provides resilience from outside stress.
Pros
Infused with six oils including Babassu and Marula oil for hair

Salon-quality, leave-in hair oil nourishes hair deeply

Helps repair hair's lipid layer, improves resilience and reduces frizz

Leaves hair feeling soft and manageable with natural movement
Cons
Available at eBay at a price of $24.99 + $18.00 Shipping.
↓ 6 – Alterna Bamboo Smooth Kendi Oil
The best oil to repair split ends and is dye protecting. It is made up of organic Kendi oil and Bamboo. Specially made for color protection.
Pros
Strengthening organic bamboo formula

Best for thick hair types
Cons
Smell like Olive oil that may sound unpleasant.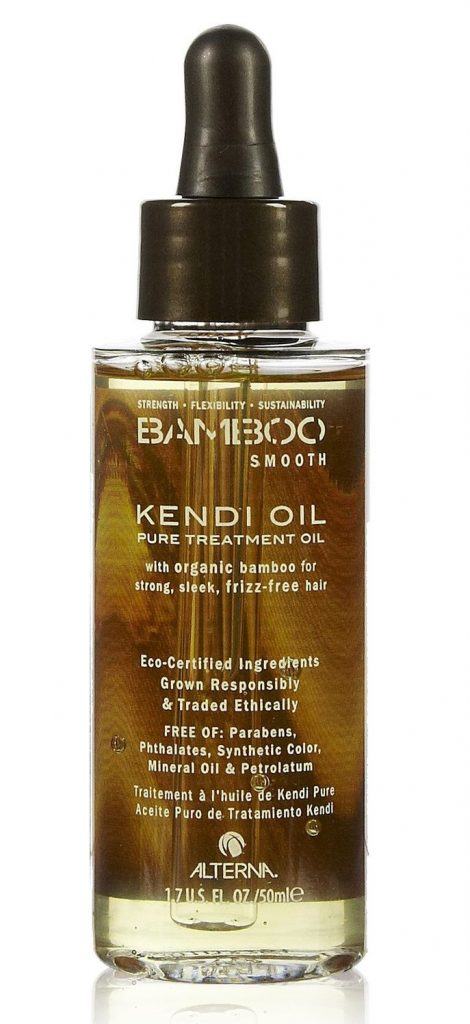 Available on Sephora at a price of $25.00.
↓ 5 – Agave Oil Treatment
The oil enriched with nuts oil and coconut hydrates the scalp and eliminates the frizz for excellent hair growth treatment. Agave extract, along with other natural botanicals like coconut, vanilla, sunflower, and safflower are blended with Madagascar baobab seed oil to nourish and transform hair's outer layer. Agave nectar is lightweight, but it has the strength to deep condition damaged rough hair. The sugars in agave nectar induce water to the hair, so it functions as a hair taming humectant. It is suitable for all hair types.
Pros
Smooth frizz and control curls
Restore and rejuvenate unmanageable hair
Cons
The bottle pump needs to be more user-friendly.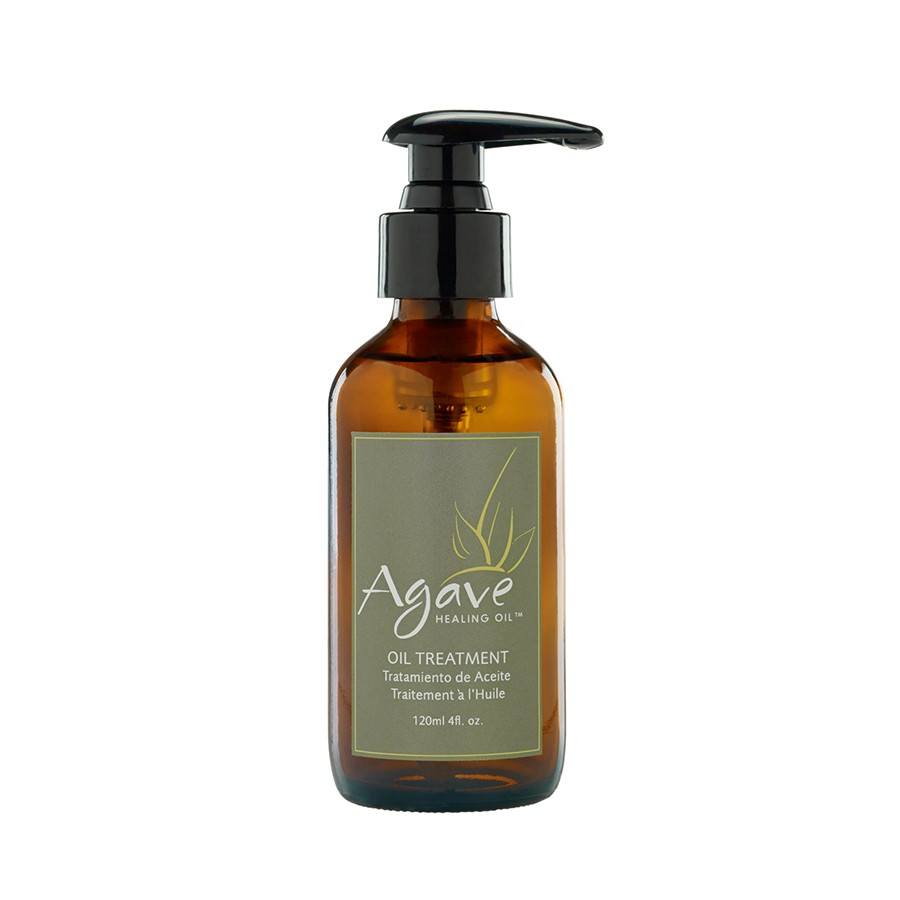 Available on Amazon at a price of $40.00
↓ 4 – Mizani Supreme Oil
Enriched with eight natural oils mainly almond, jojoba, olive fruit, and avocado. The oil blends perfectly into the hairs and leaves no grease. Mizani Supreme Oil is a 99% naturally-derived formula with 8 natural oils (sesame, jojoba, almond, avocado, apricot, olive fruit, sunflower and argan oils) that is silicone, mineral oil and paraben-free making it an obvious choice for the consumers. Mizani Supreme Oil is the most effective blow-dry and finishing serum that gives a glossy look to dull and dry hair.
Pros
No silicones

No Mineral Oil
Cons
Difficult application due to Watery solution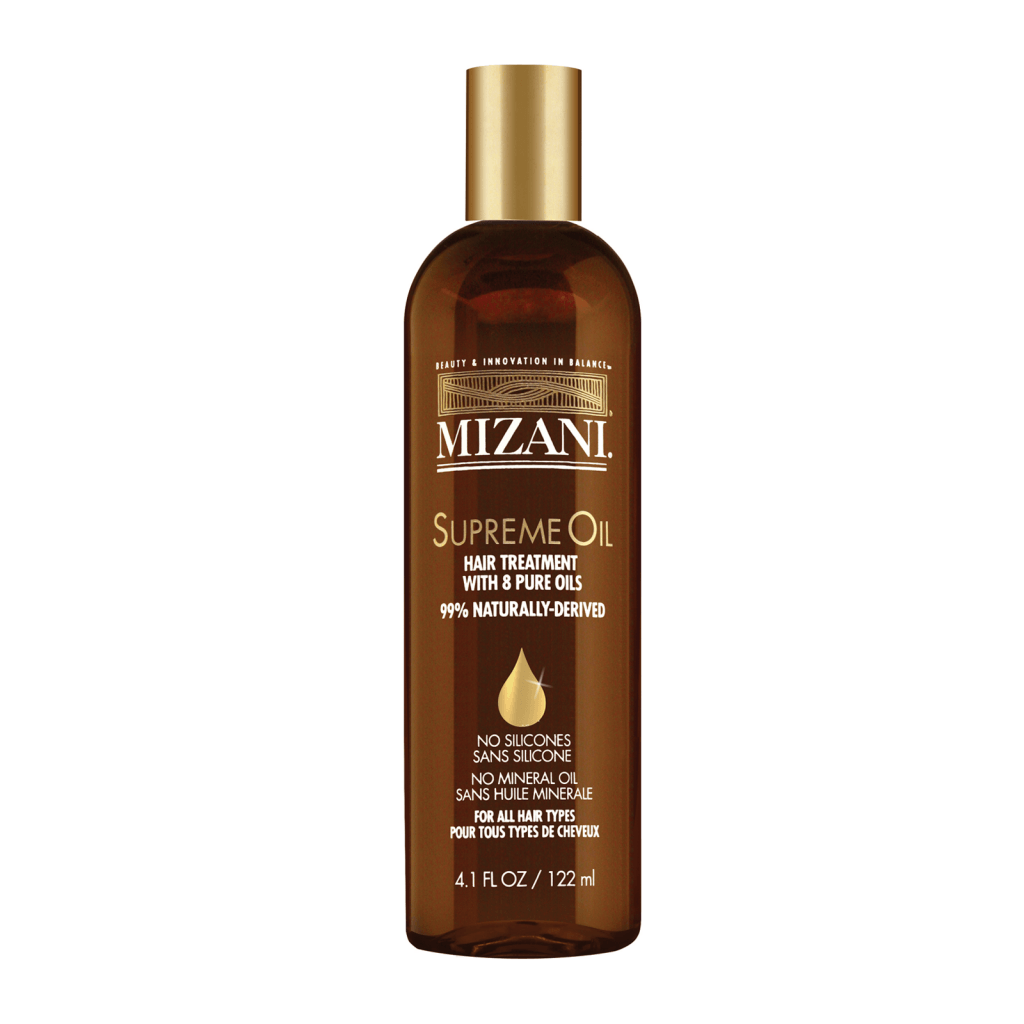 Available on Amazon at a price of £24.99.

↓ 3 – Keranique Marula Oil Hair Mist
The super hydrating omega oil is very light so that you can apply all day for shine and moisture. The best treatment for dry scalp and hair loss. It is Sulphate and Parabens free making it more user-friendly. It is helpful in providing instant moisture to hair and to the hair scalp. After a few applications of Keranique Marula Oil Hair Mist, many consumers have reported lesser hair fall and hair damage control. The extremely buoyant oil gives weightless moisture for women with fine or thinning hair.
Pros
Softens, tame fly-always hair
Feather-light, nutrient-rich hair treatment
Adds immediate shine to the hair
Cons
Comparatively more greasy formula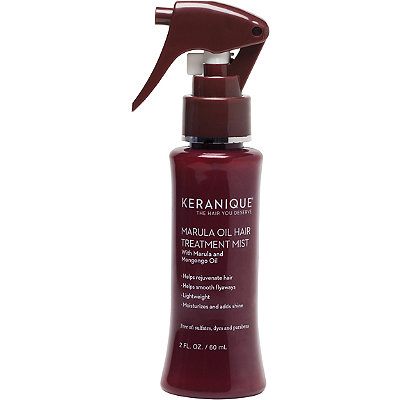 Available on Amazon at a price of $33.24
↓ 2 – Kerastase Elixir Ultime Original Oil
Best treatment oil for split ends and for those, whose hair is more to breakage due to heat tools. So acts best for protection from heat and taming and gives a smooth look. Camellia oil and Argan oil are the active ingredients that replenish hair nourishment for creating smooth, manageable, and sparkling hair locks. The product is suitable for all hair types.
Pros
The organic mixture of camellia, Argan, maize and pracaxi oils
Adds extra sheen to hair
Cons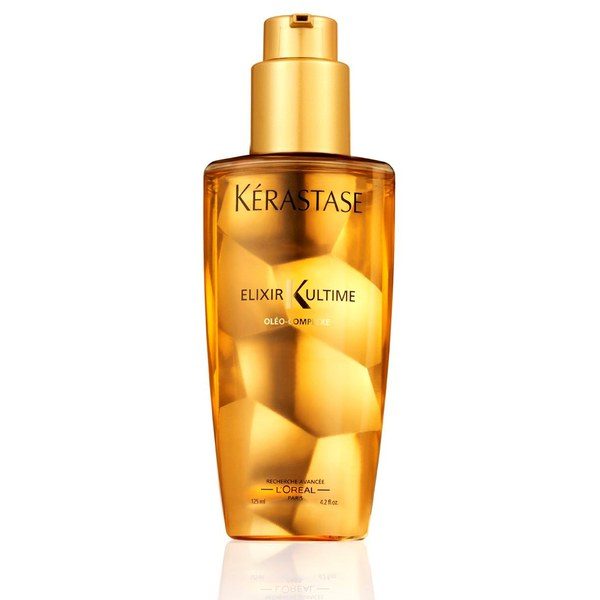 Available on Amazon at a price of $40.66
↓ 1 – Bumble and Bumble Hairdresser's Invisible Oil
Bumble and bumble Products, LLC is one of 27 brands owned by Estée Lauder Companies, Inc. As the name implies, the oil perfectly blends into the scalp and the thing only visible are the results. The oil fully protects your hair from environmental damage and strengthens your hair growth. Formulated with UV protection ingredients to defend your hair from drying effects of the sun, Bumble and Bumble Hairdresser's Invisible Oil has made it to the top of consumer choice. The product is suitable for normal, dry and color-treated damaged hair. Bumble and bumble is a cruelty-free brand which means that they do not test on animals and never ask others to do so on our behalf.
Pros
Reduce frizz and detangle hair
Quick-absorbing formula
The luxurious blend of six oils
UV protection
Cons
Heavy on Hair
The smell lasts even after washing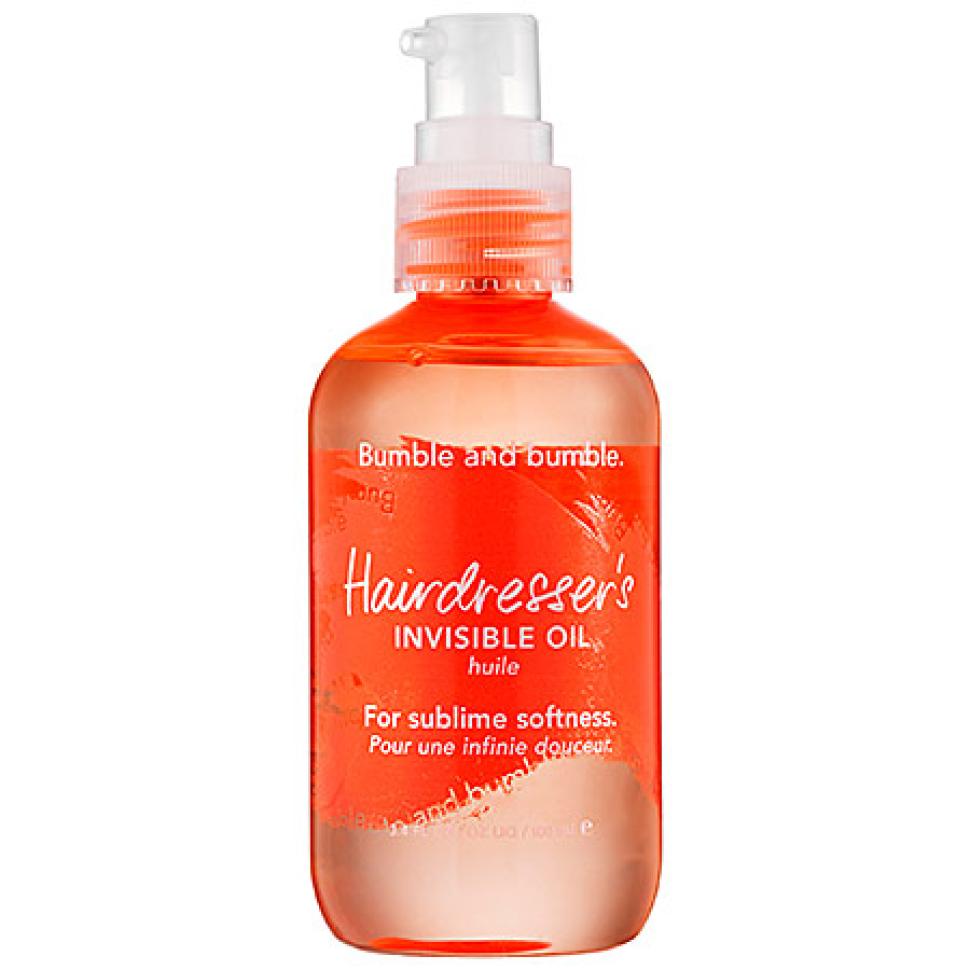 Available on Sephora at a price of $40.00