Ariana Grande's Outfits -Ariana grande is a famous young actress and singer from America. Starting her career at the age of 8 in childrens theatre and building her way up through Nickelodeon and onto the big stage. With influences from Mariah Carey, Madonna and Fergie, it is not surprising that her career had hit the highlights. Although at the young age of 22 and even prior to that, Ariana still stands high in the world of fashion with some stunning outfits from red carpet attire to daily casual wear. Most of young girls love to dress like her, which is why we bring this collection of her best looks. You can get a lot of ideas from this collection on how to dress like Ariana Grande and see which brands she likes to wear. To get more celebrities style ideas  check out 5 brands every celebrity wear.
As a fan of florals, patterns and polka dots, it is not unusal to see Ariana rocking outfits of these styles. This these styles being popular worldwide it is not difficult to copy any of Ariana's outfits. It should also be noticed that Ariana's choice of shoe is seen repeatedly throughout her outfit styles. Her hairstyles are simple and chic and so easy to copy.
Most Stylish Ariana Grande's Dressing Looks 
Ariana grande Party Wear -Stunning Floor Length White Gown with Silver Sequin Side Panel and Clutch Bag
via
 Embellished Black Dress with Side Wings, Nude Fishnet Tights and Suede Thigh High Boots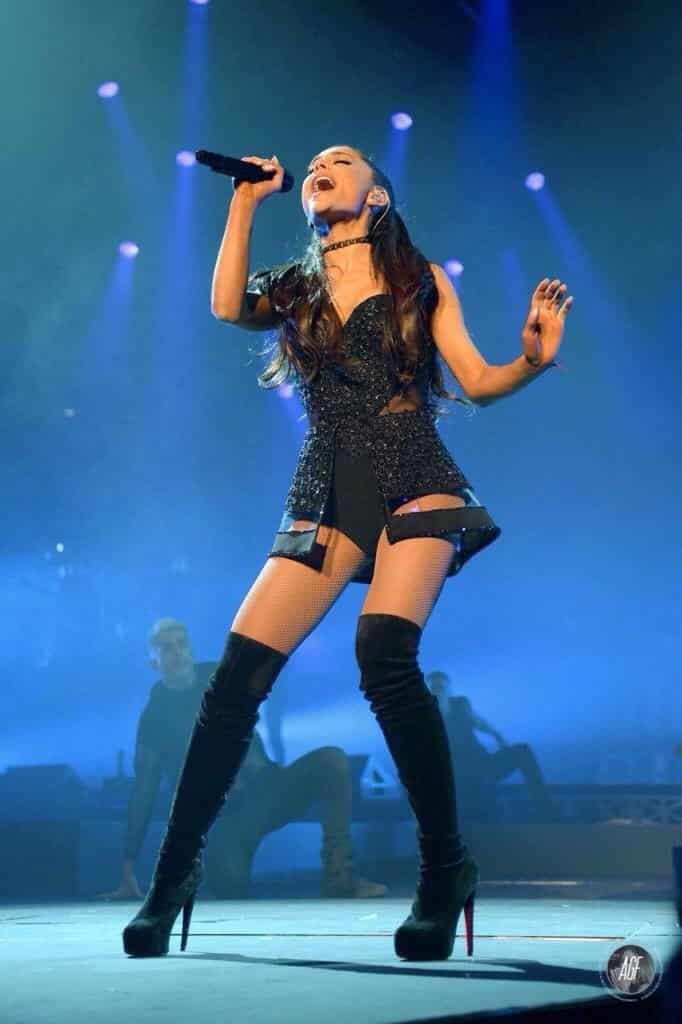 via
Ariana grande Date Outfit. Cute Tweed Pattern Coat with White Dress and Pink Platform Pumps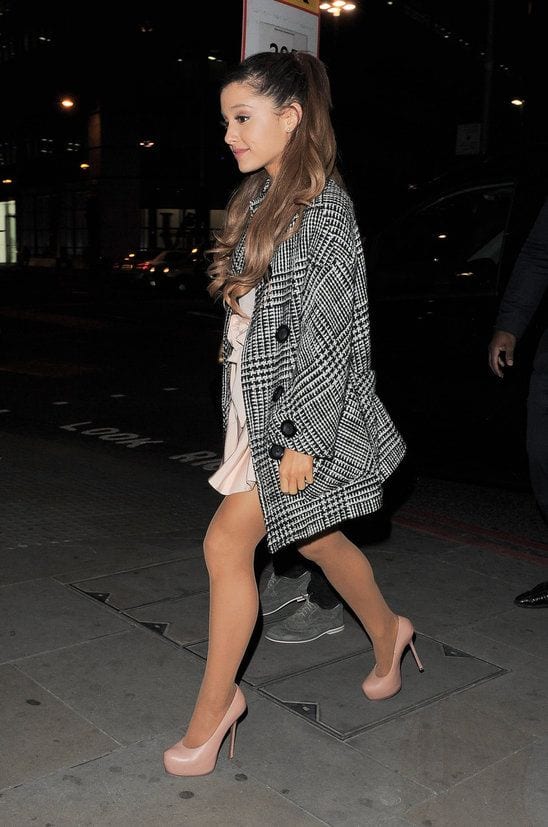 via
 Detailed Black Lace, Floor Length, Spaghetti Strap, Fishtail Dress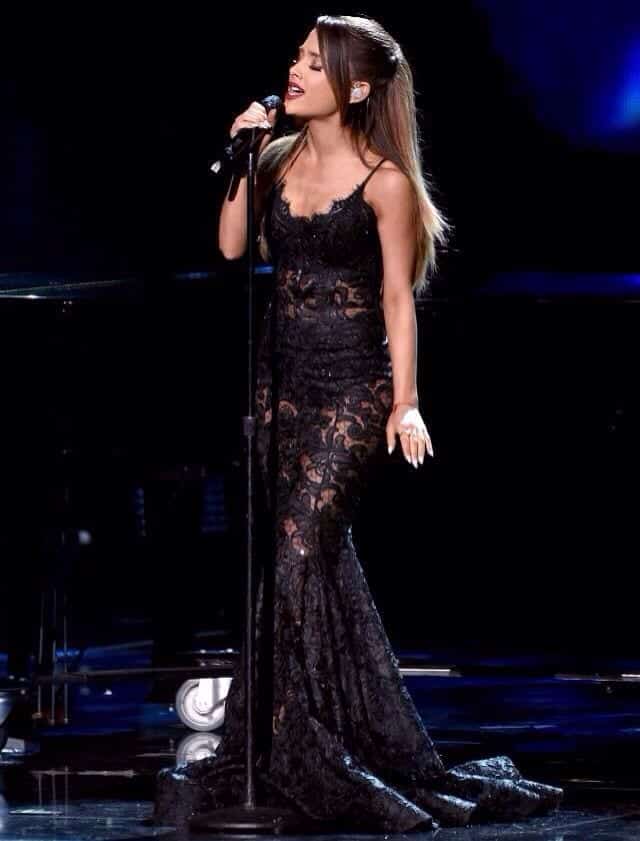 via
Ariana grande Summer Outfit – 60's Style White Strap Patterned Dress with White Leather Knee High Boots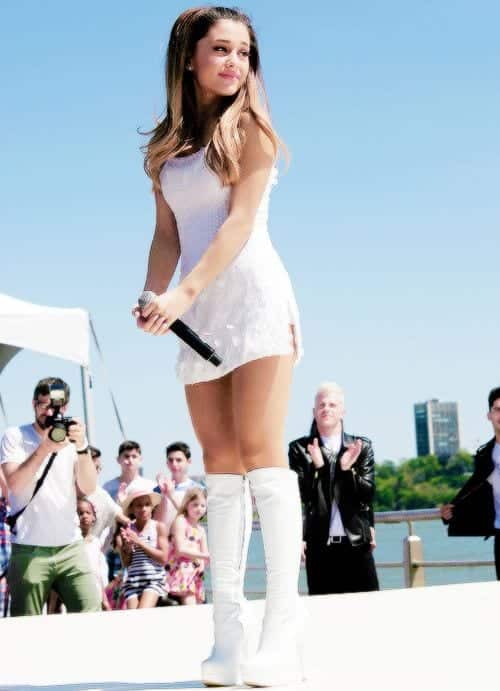 via
Ariana grande Swag Street Style -Logo Printed Tank Top with Jeggings and Buckled Ankle Boots.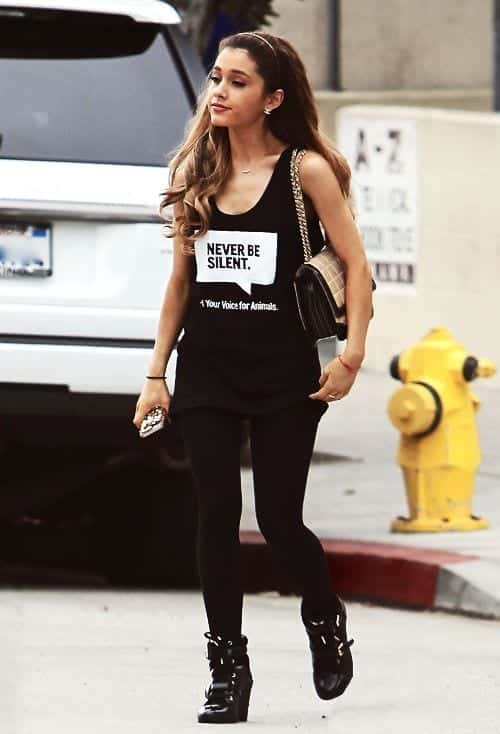 via
 Floral Short Skirt with White Crop Top and Tights. White Jacket and Contrasting Plum Suede Peep Toes.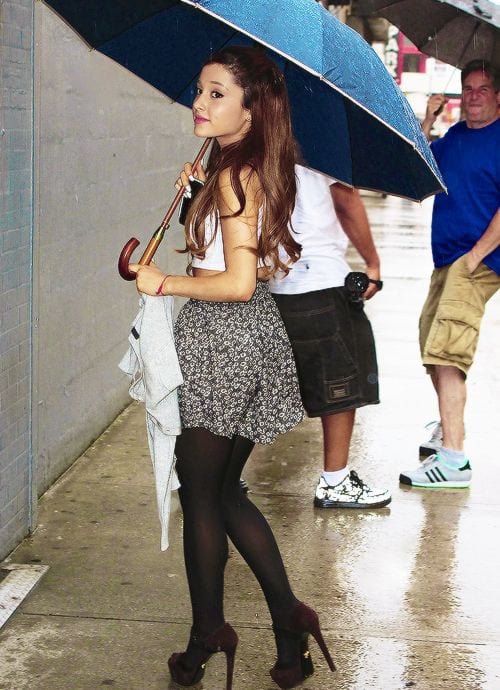 via
 Street School Style. Tartan Skirt with White Blouse and Bow. Black Peep Toe Pumps and White Handbag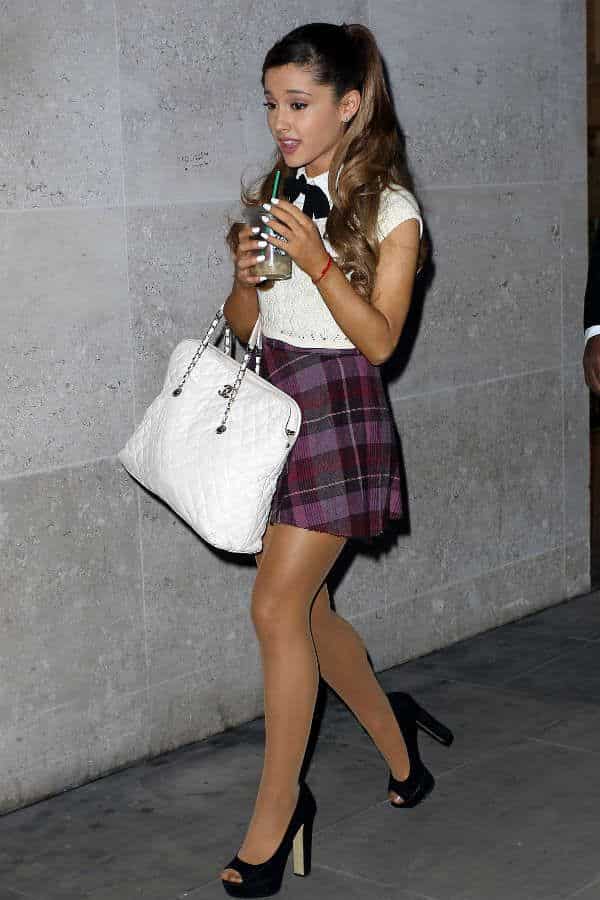 via
 Black Lace Crop Top with Skinny Jeans and Black Faux Fur Jacket. Black Shiny Pointed Pumps and Short Strap Bag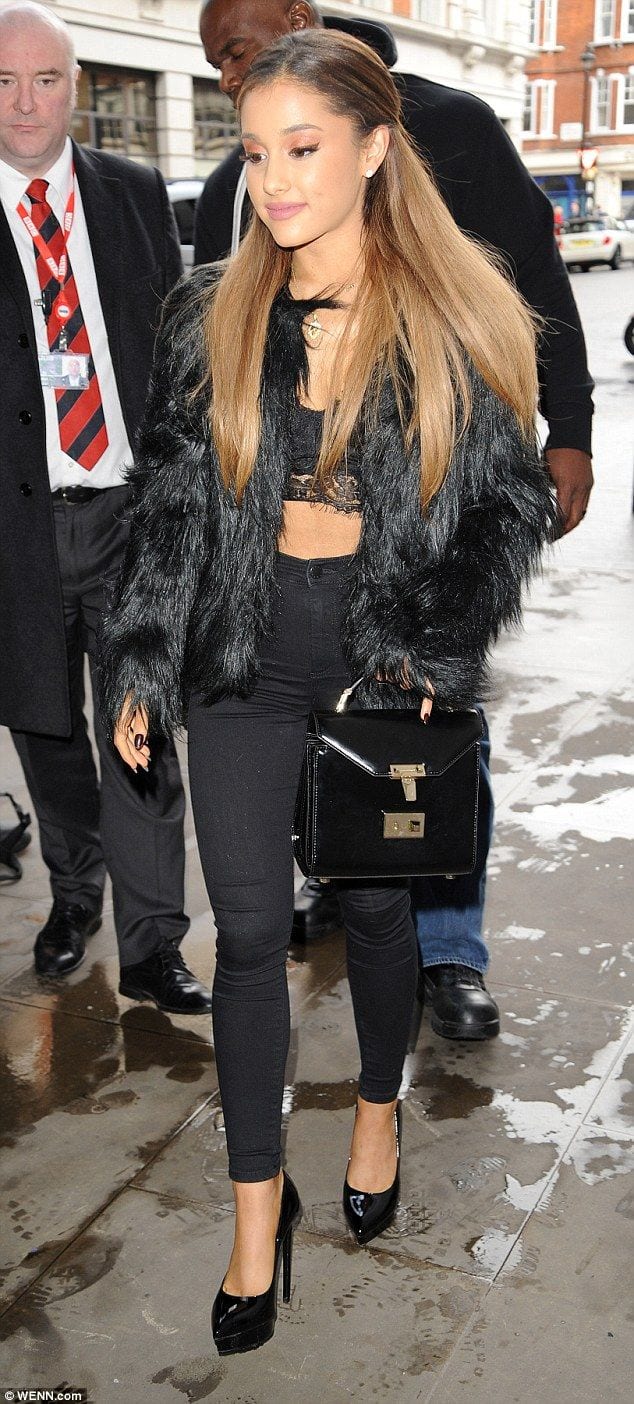 via
 60's Style. Simple Yellow Fitted Dress with White Pointed Pumps. Character Print Chanel Clutch Bag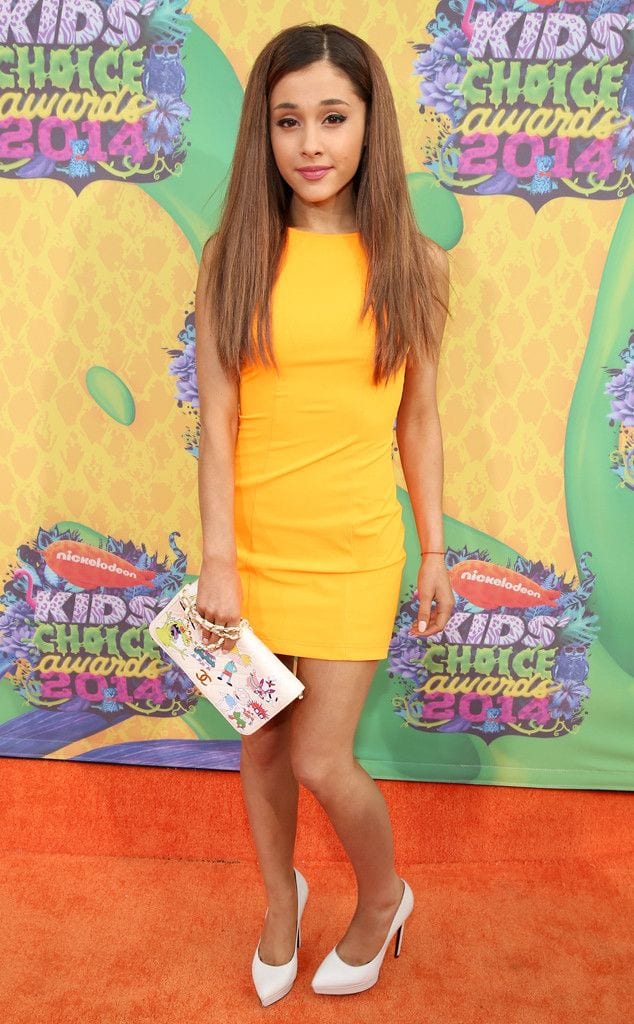 via
Cute Simple Lolita Style. Furry White Top, Black Skirt and Black Rounded Pumps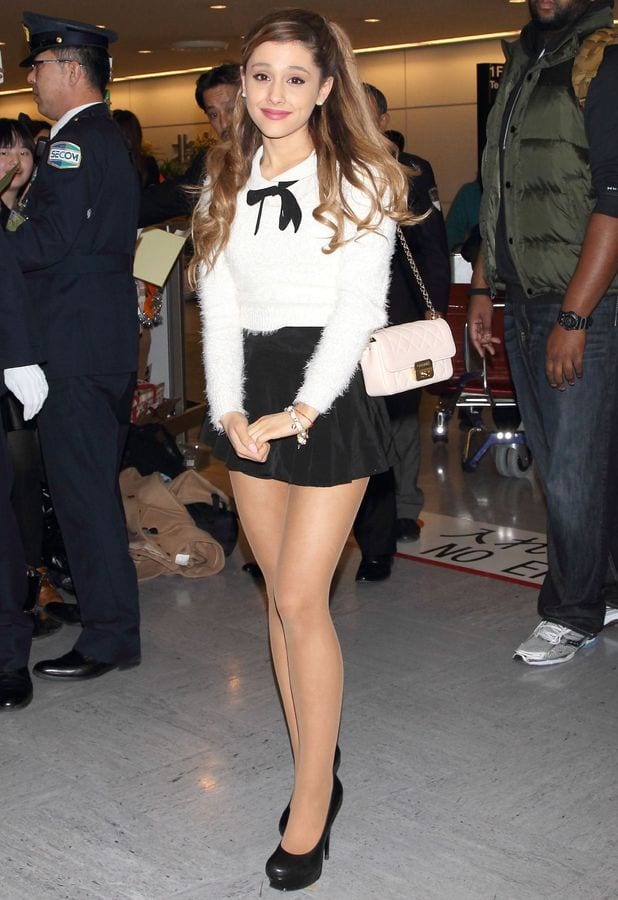 via
Ariana grande Casual Style Dressing. Grey Short Sleeved Crop Top with Blue Skinny Jeans and Rounded Pumps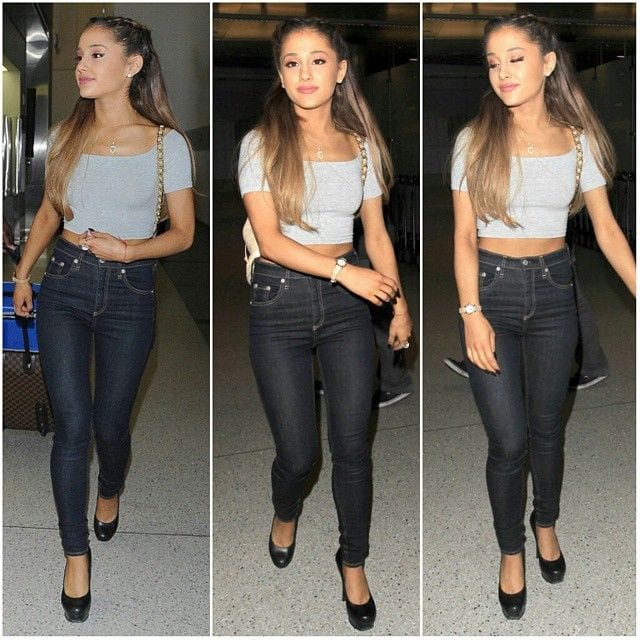 via
 Beautiful Floral Blue and White Strapless Fitted and Flared Dress with Nude Heels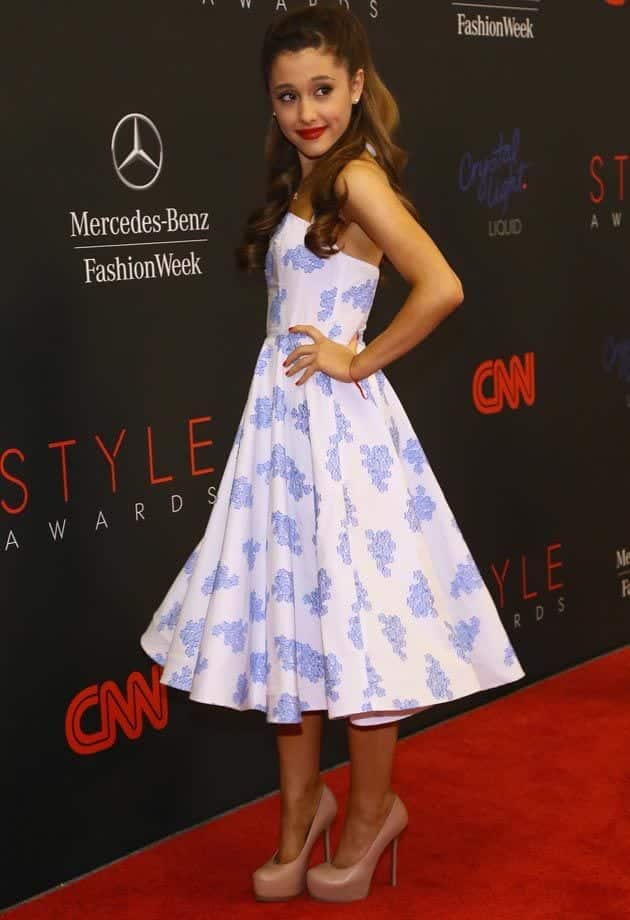 via
Ariana grande Sporty Look. White Cropped Vest Top with Jogging Bottoms and Brown Ugg Boots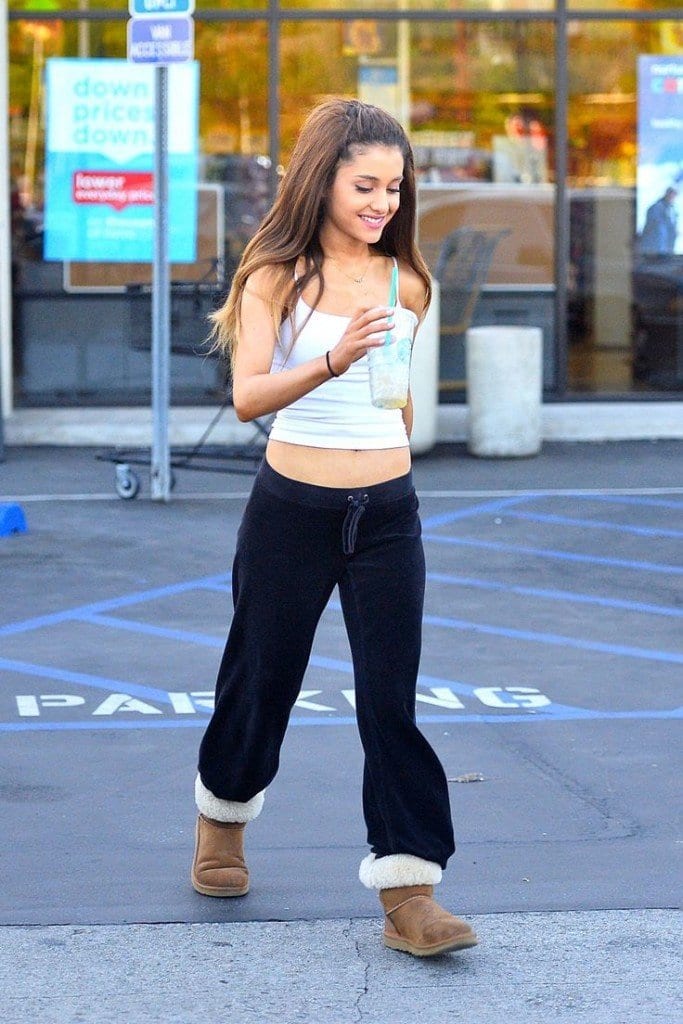 via
Ariana grande Cute Hairstyle complementing  this simple white shirt with Patterned Red and White Skirt with Zipped Pockets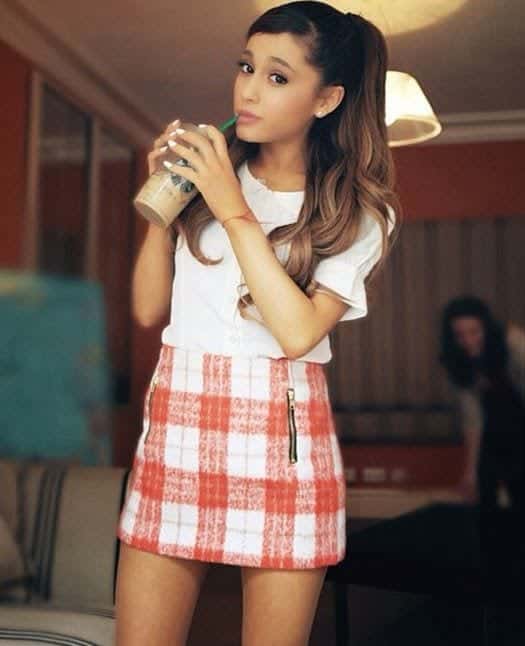 via
 Funky Style. Off the Shoulder Pink Logo Jumper with Skinny Jeans and Silver Sequin Ballet Flats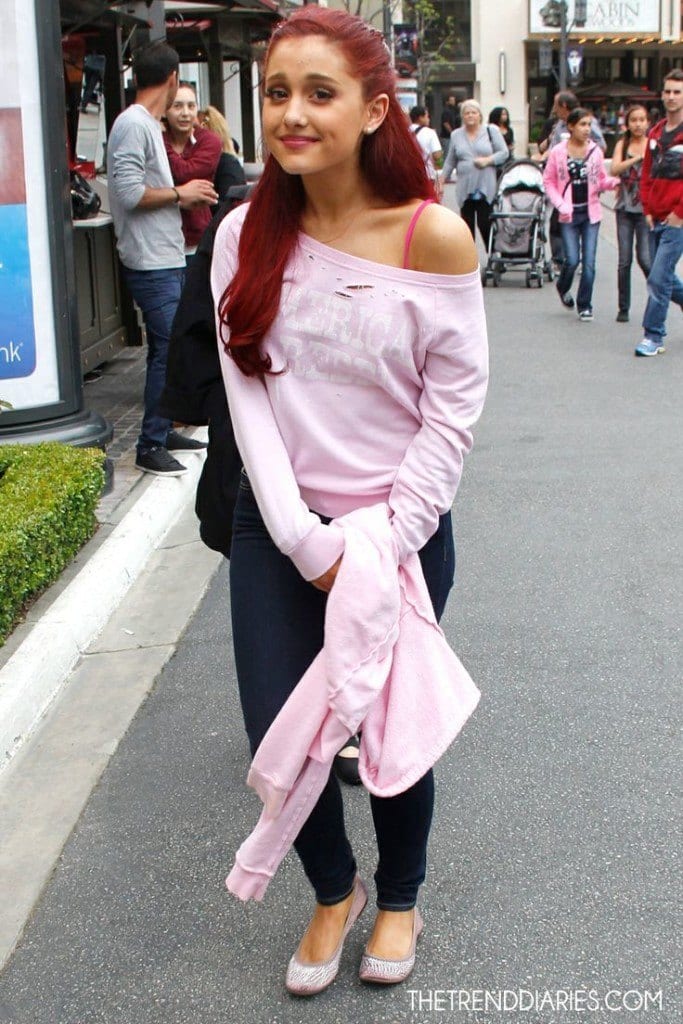 via
 50's/60's Style Matching Crop Halter Neck with Flared Skirt and Matching White Lace Plimsols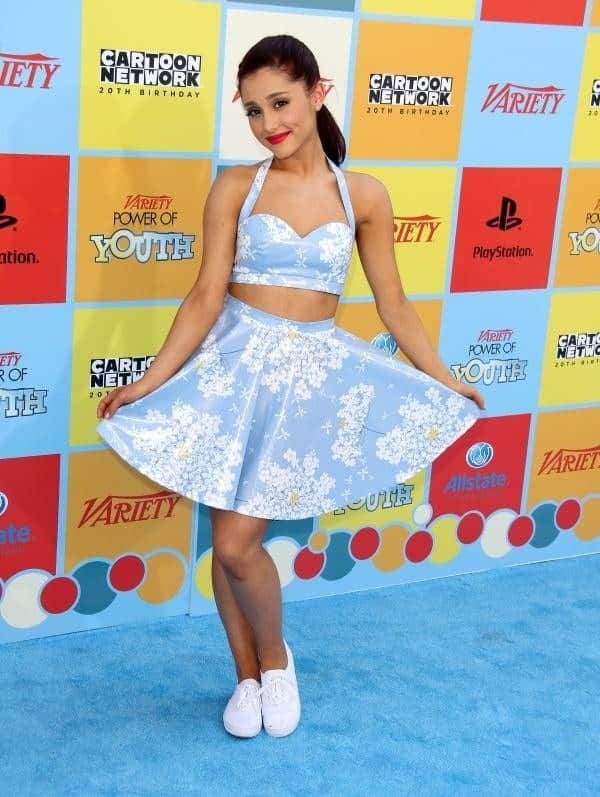 via
 Stunning Formal Look. V Neck Crop Top with Matching A-Line Skirt. Contrasting Faux Fur Coat and Short Strap Bag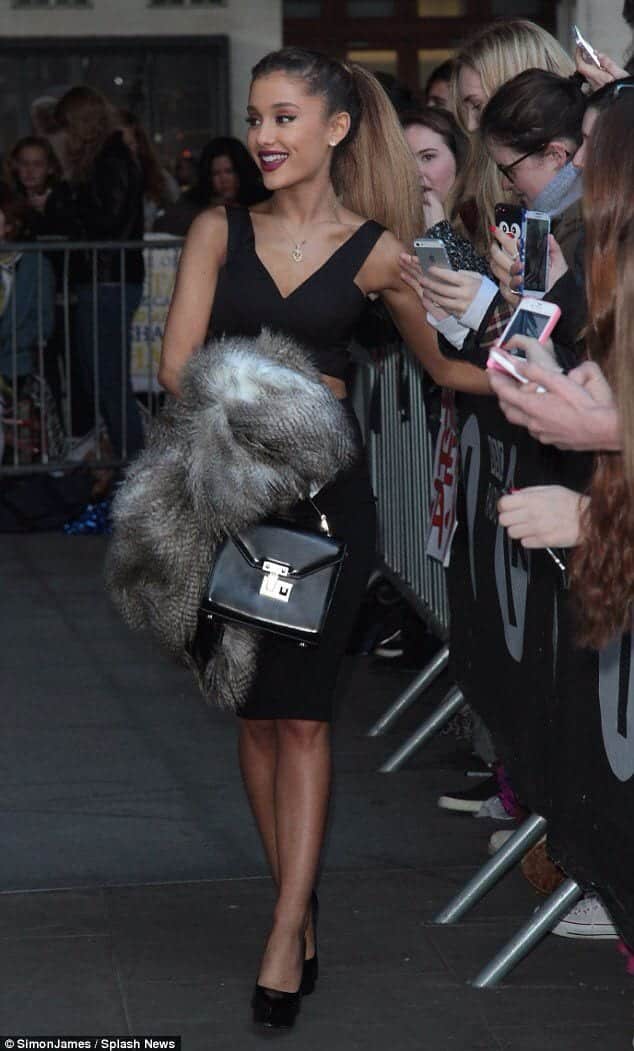 via
 Street Summer Style. White Strapless Top with High Waisted Denim Shorts and Black Rounded Heels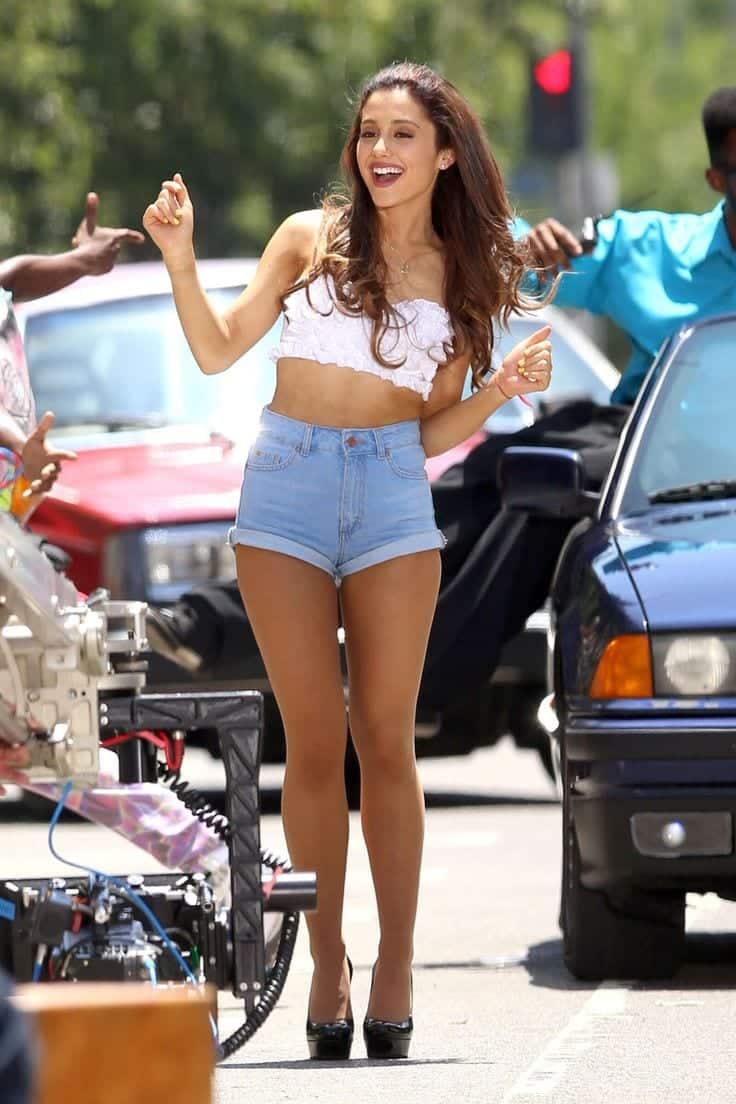 via
Spring outfit – Gorgeous Floral Fitted and Flared Dress with White Heeled Points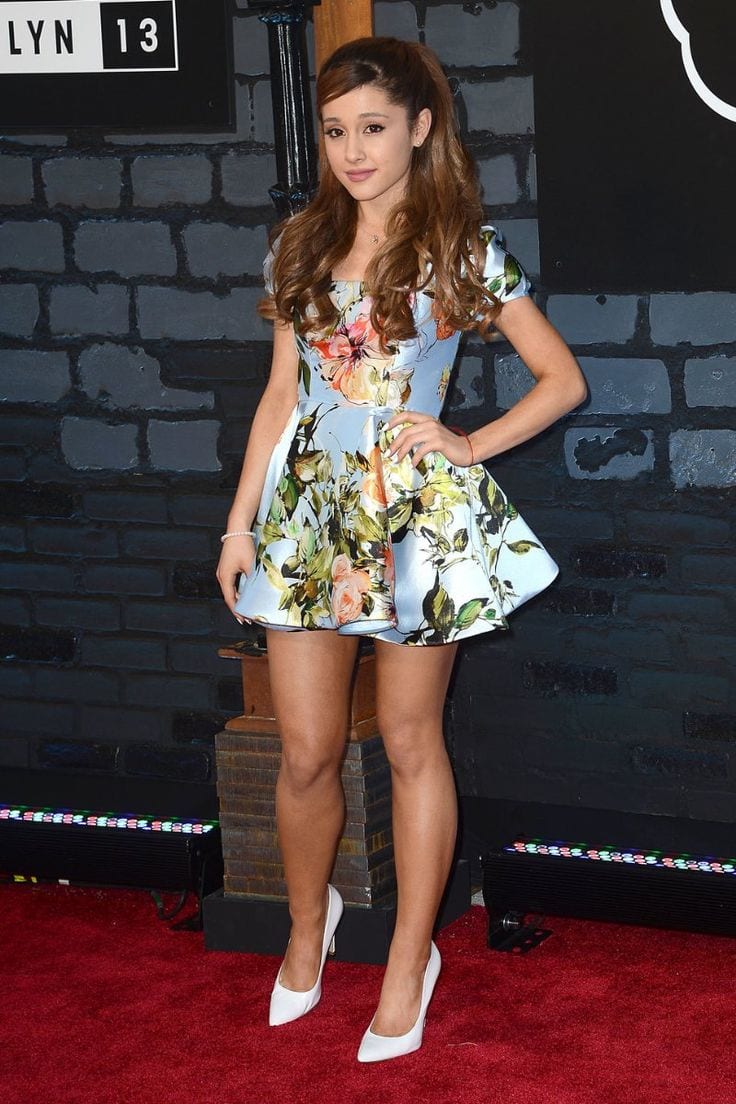 via