Cute Pink Bedroom Ideas – Pink is a girls favourite color. When you think of decorating your room with pink color, it will always remind you of your childhood memories like Barbie's room. But as a teen you wouldn't want your room to look like a childlike room. A different touch and creative ideas can create an amazing look in the room. Pink is itself a very fun color, and if combined with any other color it can create a cool look.This article will be a perfect guide for girls who are looking for ideas how to decorate rooms with pink furniture , accessories etc.Brandedgirls has a huge collection for teen girls lifestyle .See here 20 Chic ways on how to dress with pink oufits.
DIY Tips – How to Decorate Bedroom with Pink Color
You should know how to use colors in order to make a creative design. With the combination of dark and light colors, and a good balance of accessories can add charm and life. When using several other colors with pink make sure that you choose the perfect colors.
Pink Wall Color
Pink color along with white or black can look great. If one wall is pink, the other three can be white. Whereas, the furniture such as couch or the chair can be of any color. Create a modern space by putting cushions in any bright color.
Pink Pillows
For a fun and fresh feel in the room, add any bright color pillows. A right amount of pink or any other shade is appropriate.
Animal Print Bedsheets
Pink always looks cool with animal prints. If the bedsheets are animal printed such as leopard print or zebra print, then it would look glamorous. Try to mix and match the animal prints on pillows or bedsheets.
Wall Hangings
In a room, a wall hanging is must. Hang it either above the bed or beside your window.
Pink Room Accessories
Be creative with accessories. They add life to everything. Put objects on the dressing table or anywhere else. A stand, a coffee table, a lamp or any hanging. Pink accessories in the room look fantastic and classy.
 Teen Pink Bedroom Decoration Ideas for Girls
#18- Cute Pink hangings in the room add life.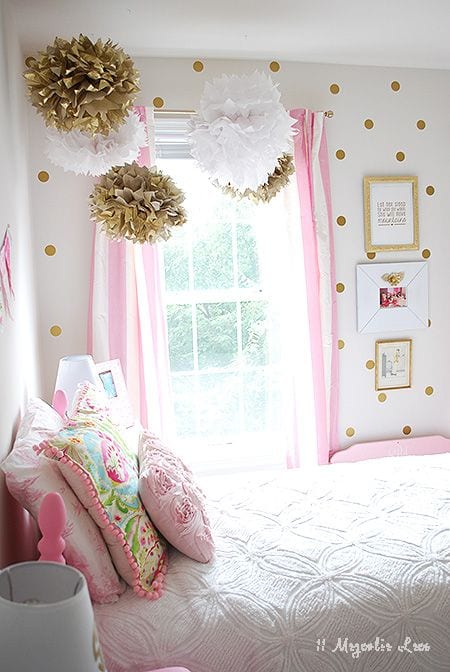 #17– Pink trunk type table looks antique and stylish.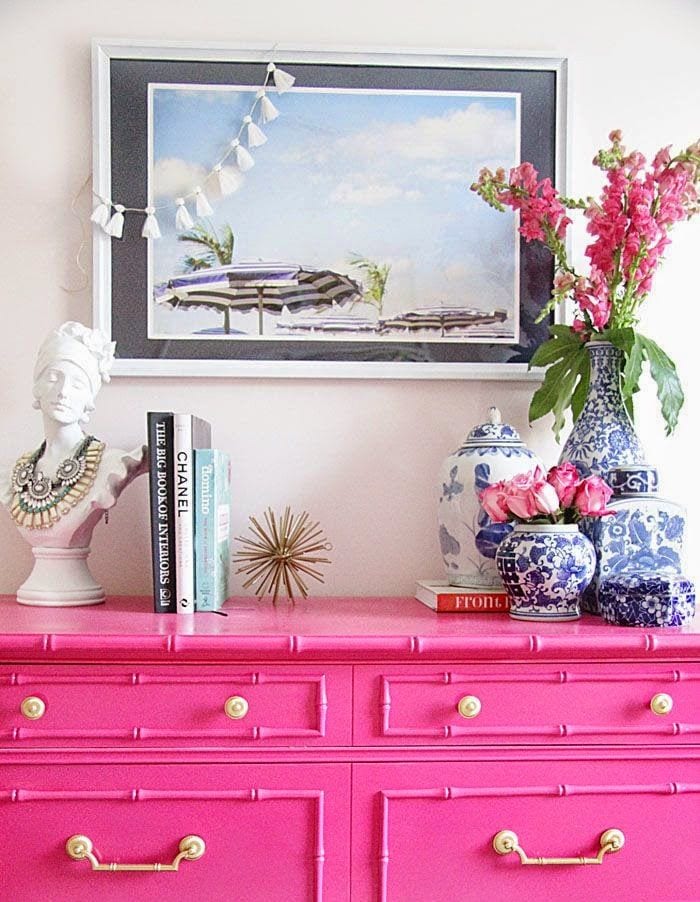 #16– Very chic style room any teenager girl.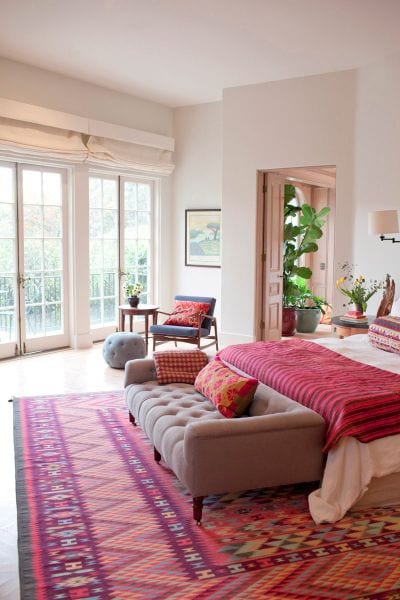 #15– White and pink are a girls favourite. Right pair of lamps on the table look great.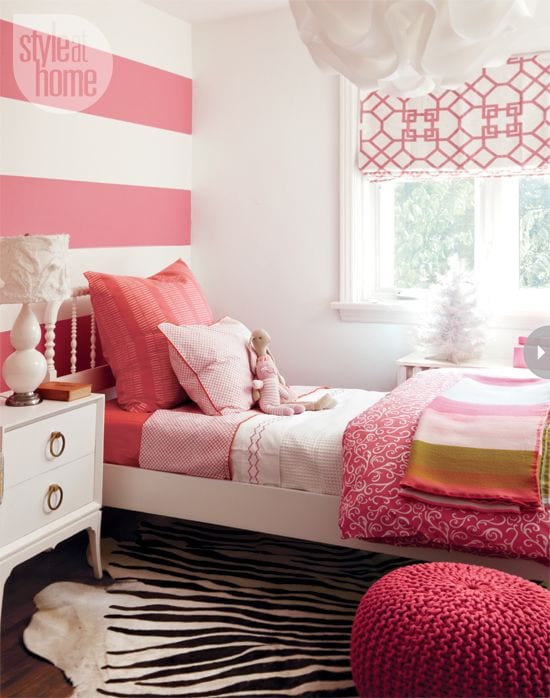 #14– Too girly but perfect for a teen.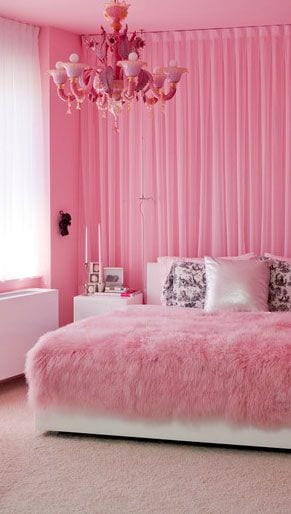 #13– A gorgeous pink chair or a couch will look great in a simple room.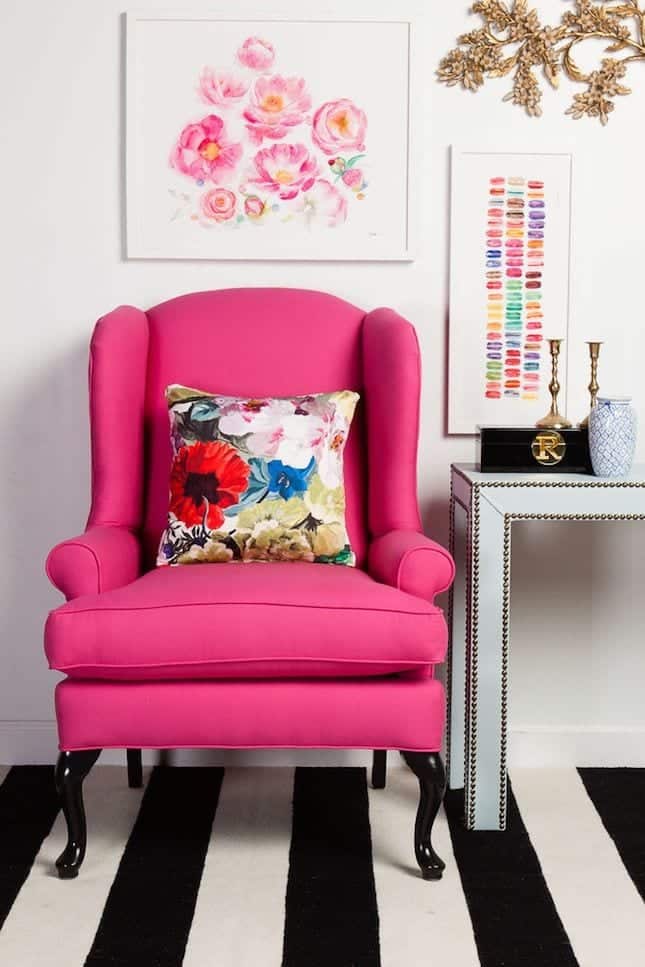 #12– Black and pink when combined look fabulous. Only if properly balanced with accessories.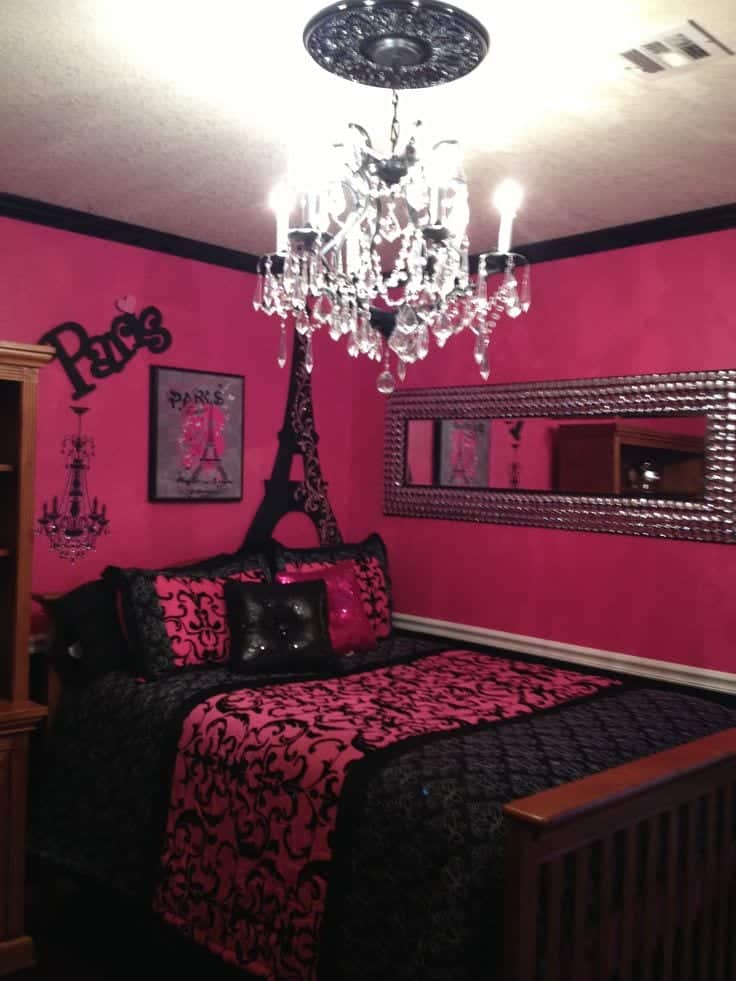 #11– Little pink wall accessories can make a huge difference in the room.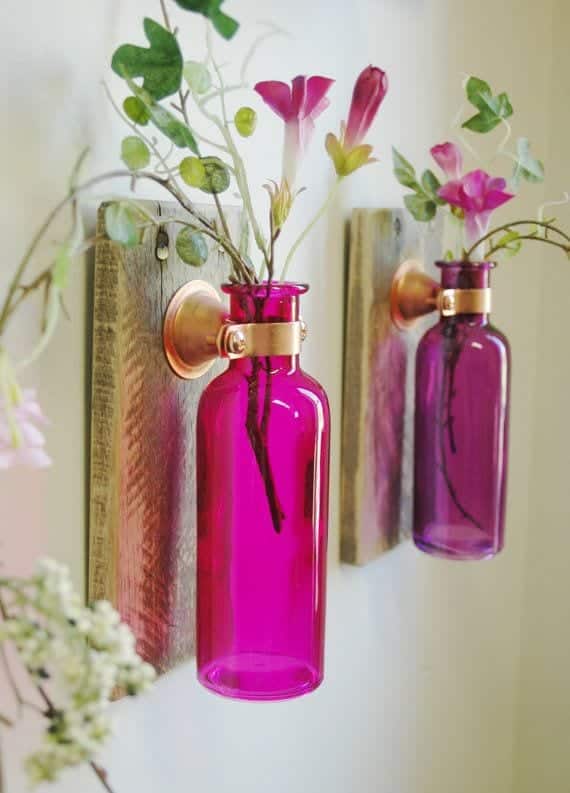 #10– Shocking pink and blue compliment each other very well.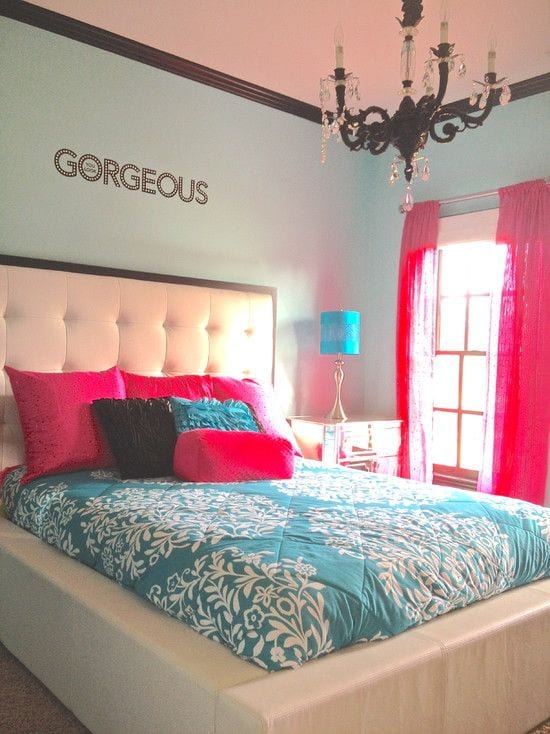 #9– All black and a little pink looks amazing.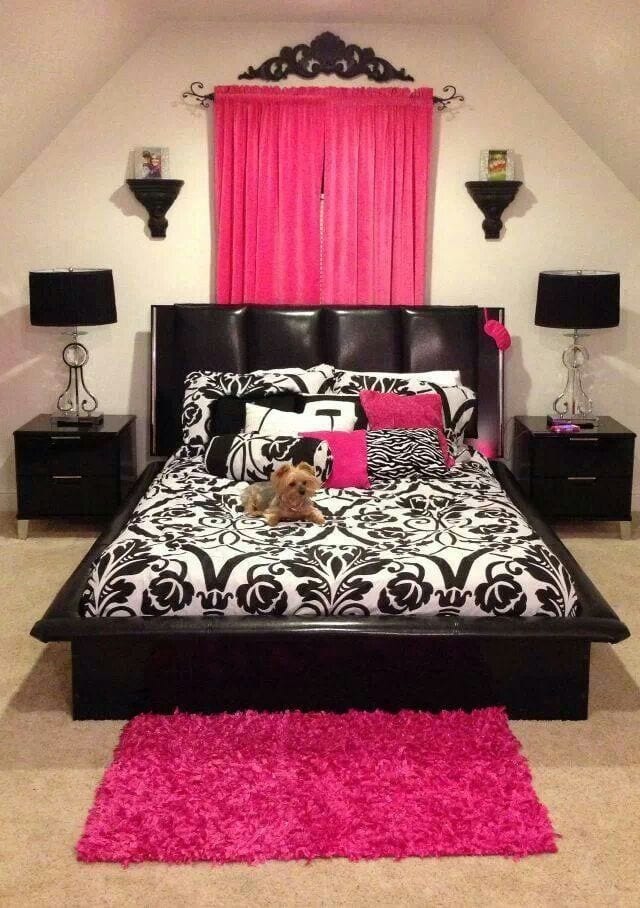 #8– Simple white walls with pink furniture is perfect. With the right kind of furniture for a teenager.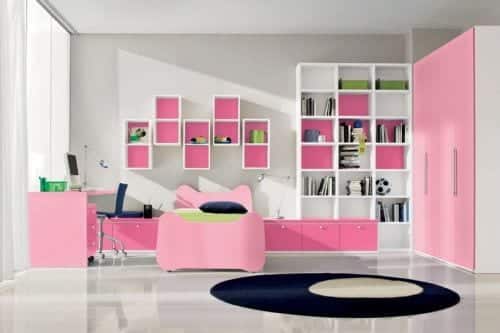 #7– Polka dots can never go out of fashion.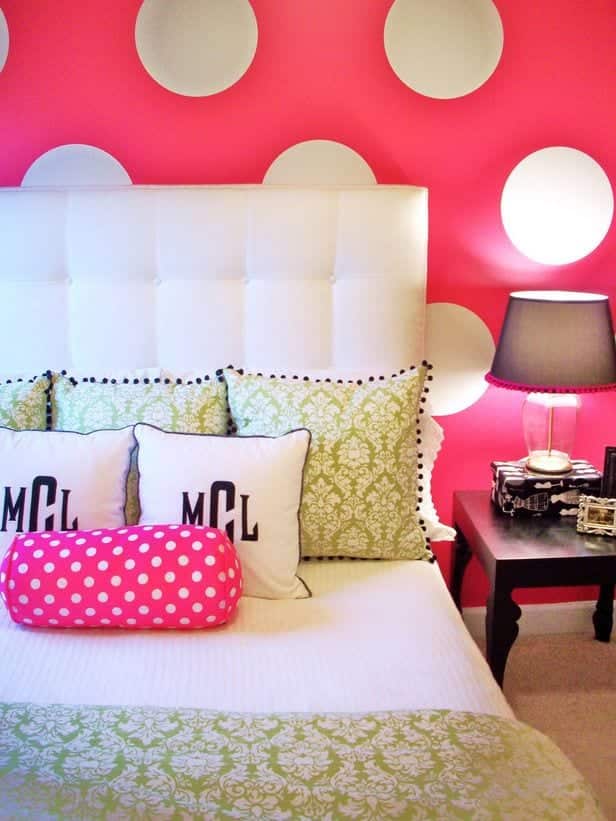 #6– Light pink room with a wall painting looks simple yet stylish.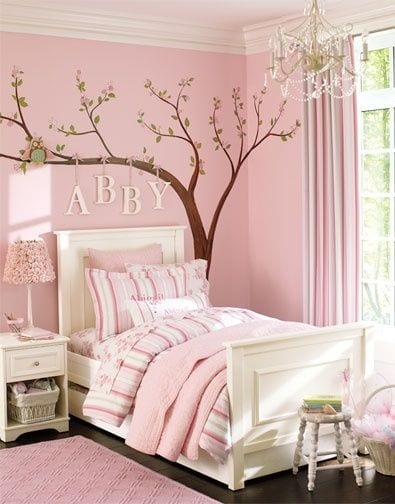 #5– The room can look funky with accesorries. A gorgeous light on the ceiling looks absolutely fantastic.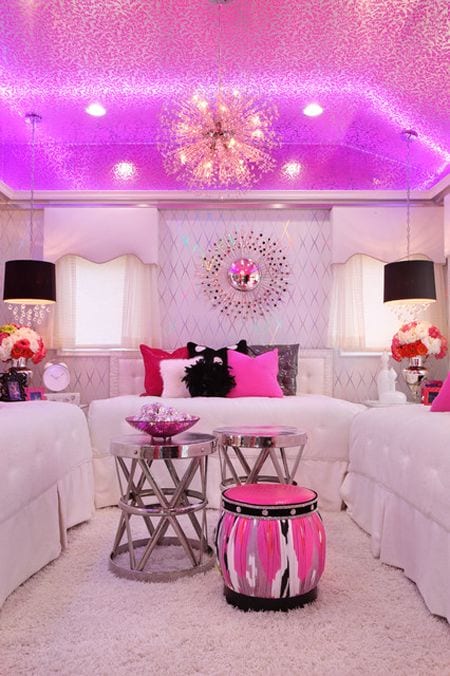 4– A shocking pink room with a black shelf for shoes or accessories looks cool. This is a great way to place things in style.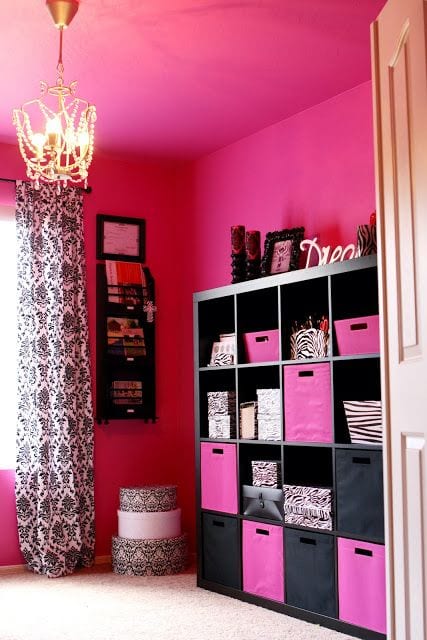 #3– Zebra print bedsheet in a light pink room looks amazing. The room is decorated with all kinds of wall hangings.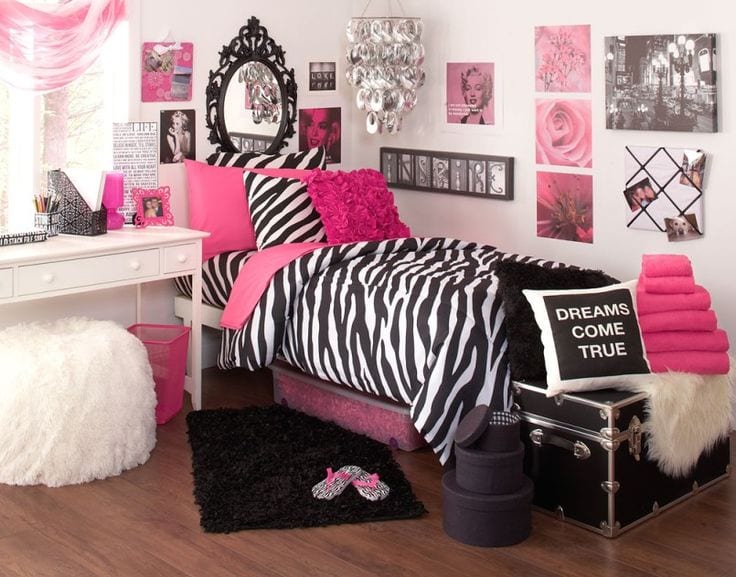 #2– Pink accessories such as flowers look beautiful. You can place a vase on the table or dressing table.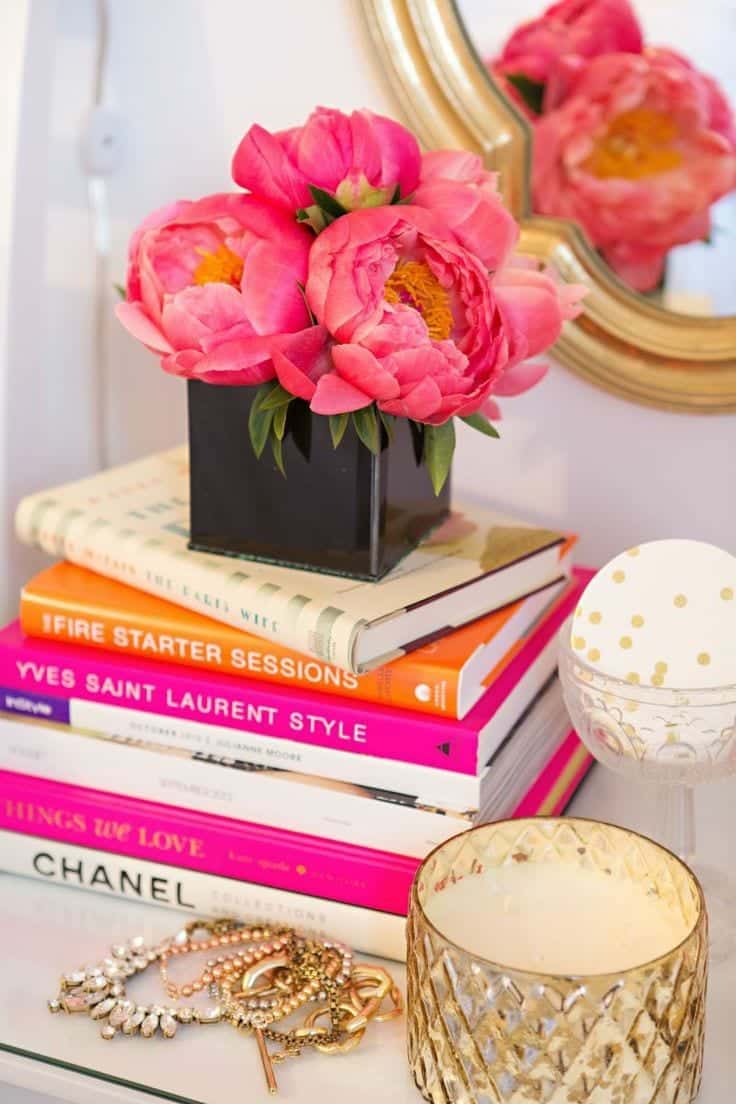 #1– Modern Bedroom Style -Pink stripes wall can never go out of fashion. With polka dot lamps, the room looks even more classy.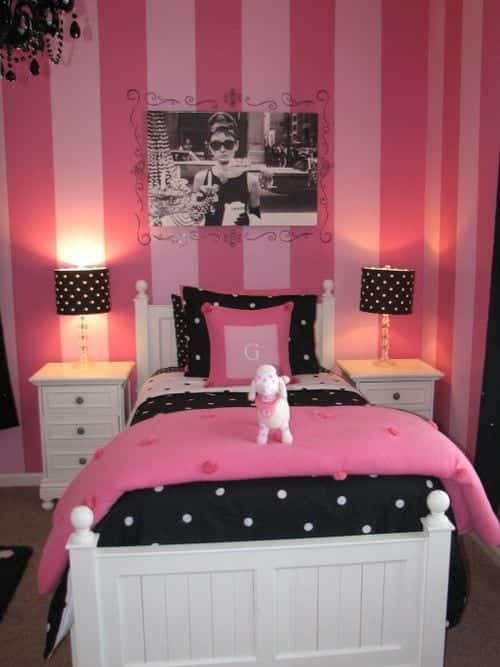 Images source @Pinterest