Skinny Guys with Abs- If you are skinny and not looking for the appropriate build and structure, then you are just kind of malnourished and underweight. Today every guy is looking for improvement in the body structure and diet either skinny or chubby.
Getting a proper shape and working out not only improves the body but also leads you towards a good diet and a considerably healthy lifestyle. Being healthy is not only for good looks but also for personality development. You can even make better clothing decisions if you go for body improvement.
Most of the times, it is not only about abs but the proportioned body, that is no extra fat. Guys can improve their body proportion by not only exercising but adding a few compulsory food items to their diet as well.
How to Get Six Packs If You're a Skinny Guy
Guys need to know what they actually want, six packs or proper physique. If it is only about six pack abs, then it won't be that crucial to get ones. You just need to identify what suits your body well. A proper coach is gonna make it quite easy for you but this guide is going to be very helpful if you think you can do it on your own.
The guide is going to answer nearly all of your questions relating appropriate diet and the effective exercises. It will also tell you a few remedies that you can adopt to avoid any strain or muscle pull. RECOMMENDED: Jeans for Skinny Guys-15 Perfect Ways to Wear Jeans Skinny Guys
↓12- How difficult is it to get six pack abs?
It is quite easy to get six pack abs in fact since skinny guys usually have 10-15% fat. All it needs to slow down the frequent obsession with booze and junk-yes you need to cut down the significant amount of cheese intake. You have to maintain your caloric balance. The major difficulty that you'll face while working for it is the noise that will disturb you through poor diet and poor advice running around. Also, you have to patient while working on it and keep your spirits high if you want to achieve your body goals.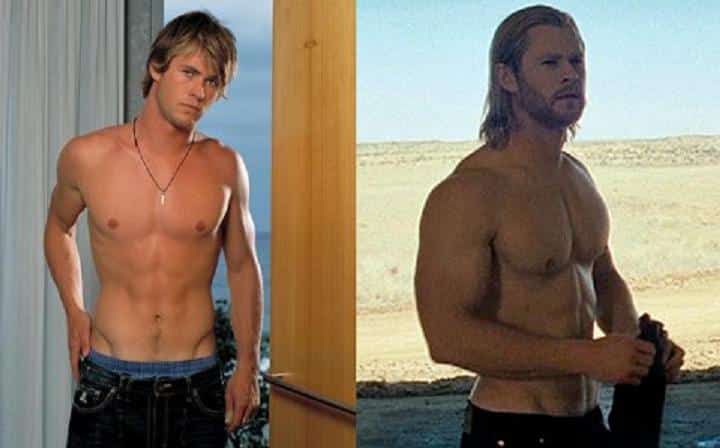 ↓11- What else along with visible abs?
You also have to identify if you only want abs or a well-defined muscular body. If you want a muscular body you need to work on your legs and biceps as well. You need to identify if you want abs or a big body as well. You need to eat excess meat, maximize muscle building and lift huge weights. Check out these 15 Shoes for Guys with Skinny Legs–Footwear Ideas for Skinny Men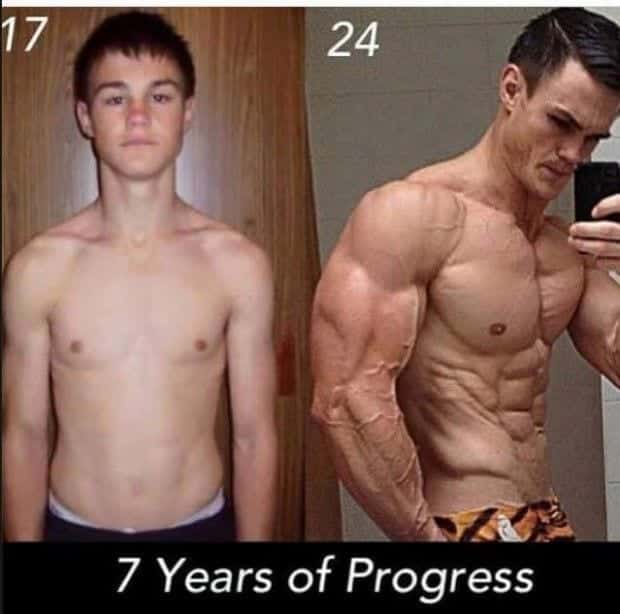 ↓10- How can a skinny guy build a good body?
A skinny guy can follow these exercises if he wants to achieve his body goals:
Crunches: Lie down flat on your back with fingers on your temples. Move your upper body upward and downward. Do not try to pull your neck towards your chest.
 Reverse Crunch: Move your knees towards your chest. It will exert pressure on the core muscles.
Feel step: You gotta spread your legs a little bit for doing this exercise. Touch your heels with your hands alternatively.
Bridges: This step requires to thrust your hips up and exerting pressure on your glutes at the top.
Now get into the push-up position. Keep your forearms firm and body straight. Stay in this plank position for 15-20 seconds.
These simple workouts with appropriate diet will help skinny guys to have abs in a very considerable time period.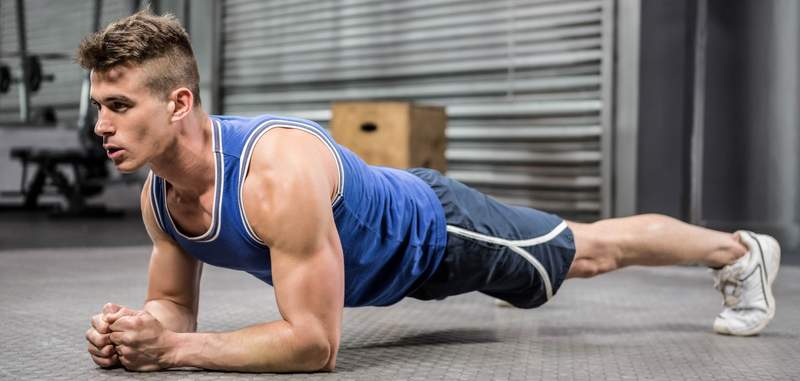 Via
↓9- What is the appropriate diet for a skinny man?
As a guy working on his body, you need to keep a check on your daily calorie intake for that you can write down your calory intake for the day in a notebook. From keeping a check on calorie intake I did not mean that you have to reduce it to a minimum level rather you need to keep it on average. Skinny guys are required to keep a surplus not like going all the cheesy fast food and ice cream. RECOMMENDED: 48 New Hairstyles for Skinny Boys Trending These Days
Reduce the amount of sugar consumption and add a significant amount of protein to your diet. Select a system for yourself, low-carb or paleo, there are plenty of them. Also, you need to know that the diet management is not for a few weeks rather lifetime.  Add plenty of fruits and water to your diet. Brown bread and brown rice also contribute towards fat cut down. For athletes, it is recommended by the International Society of Sports Nutrition to take 0.72 to 0.91 grams of protein per pound of body weight daily to provide strength to the muscles. Also, it is recommended to take meals after a workout to supply energy to the muscles. The required protein can be gained through eggs, boiled chicken, and veggies. You can also add different protein shakes and smoothies to your post workout.

Via
↓8- What are the food items that need to be avoided?
Most of the times you go for these food items since they are readily available but you need to give up on these as long as you're working on your abs. Give up on drinks like coffee, fizzy drinks, sodas and beers and go for healthy fat like nuts and grains. Whole milk causes intense fattening so you should rather go for low-fat milk. Crackers which contain fine flour and a considerable amount of sugar are recommended to be avoided. Also, avoid processed cheese, stretched food like chips, sausages, breakfast cereals with a bulk of sugar in it and finally french fries since they are extremely fatty.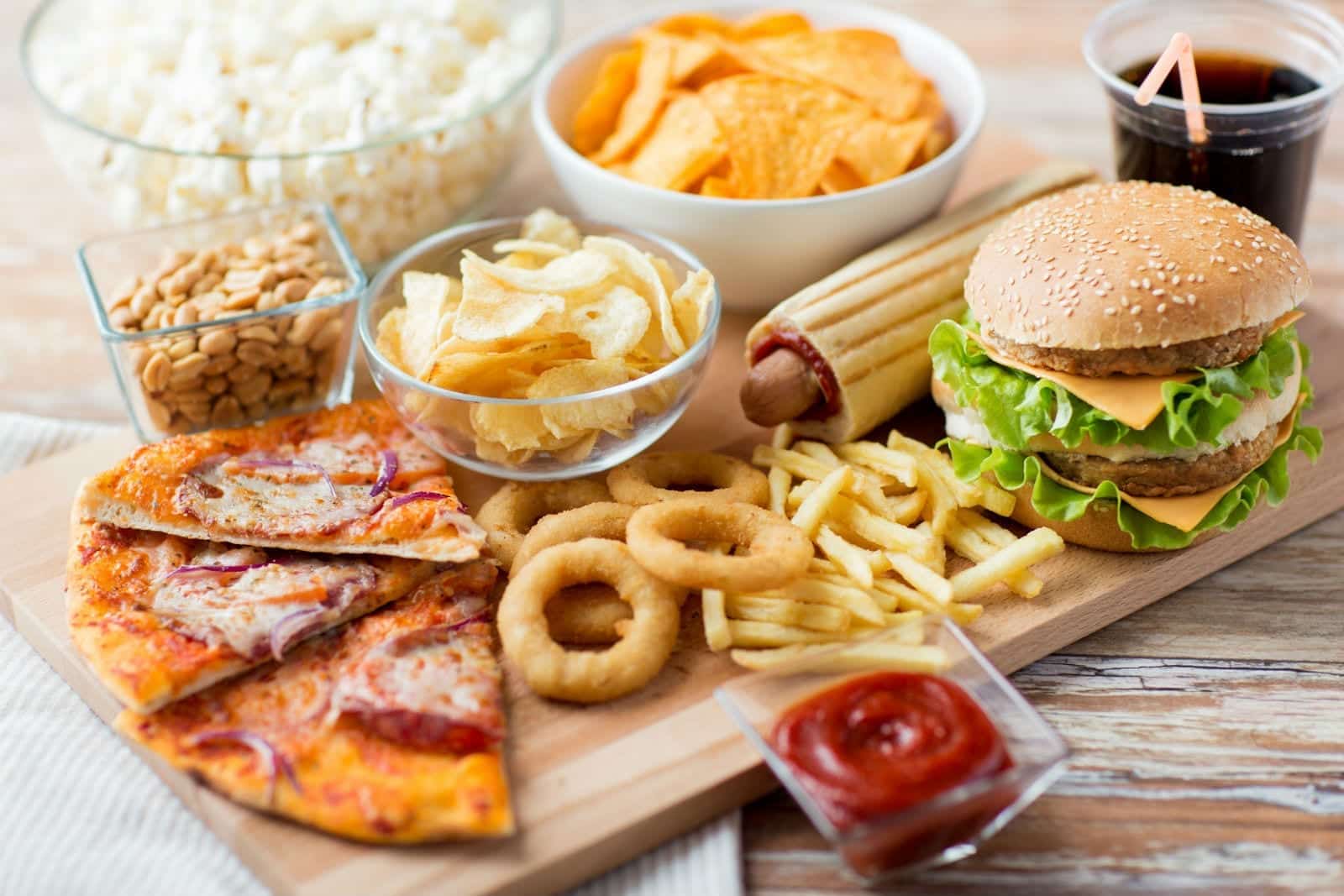 Via
↓7- From Bony to Beastly
If you actually want to turn from bone to all big and muscle, you need to consider your diet routine and being skinny, you need to add plenty of protein items to your diet. You need to keep a check on calorie intake and add plenty of eggs and skimmed milk to your diet. Take meals in time and do not miss on the schedule you have made for yourself. Another thing which matters the most when you're going through a body transformation is your will power. You need to stay focused and regular when it comes to workouts. Don't miss out 19 Cute Outfits for Skinny Guys; Styling Tips with New Trends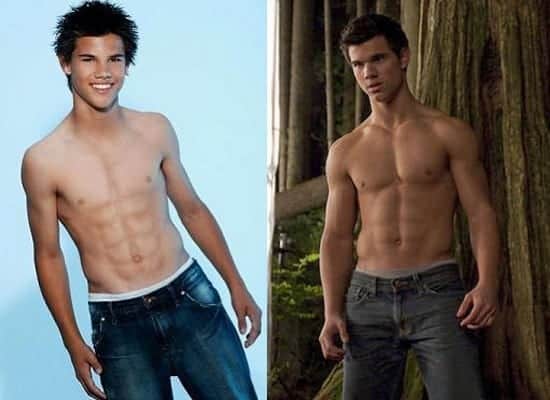 ↓6- What is it like to have six packs?
It obviously feels quite charming to have six packs just like gathering all the attention since among millions only a few have abs. But achieving abs greatly depend on one's metabolism. Sometimes having six packs also help your get rid of any insecurities.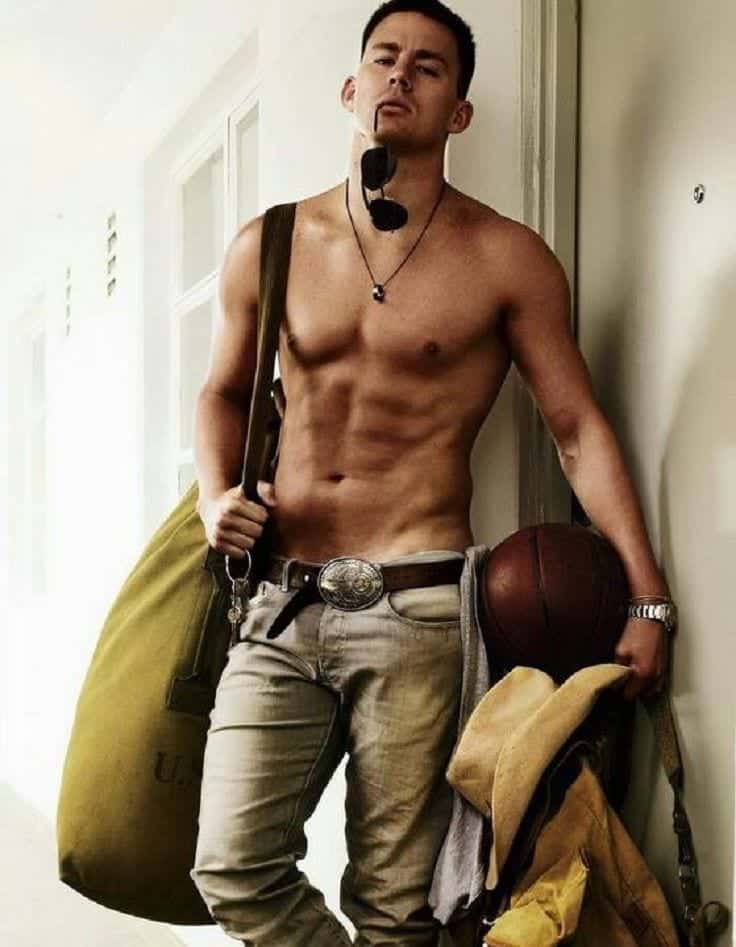 ↓5- How to get six packs in one month?
For getting six packs in a month, you need to go for a clean diet with a lot of water and fresh veggies and fruits. Also, adds eggs and protein shakes and a whole lot of intense workout to your daily routine.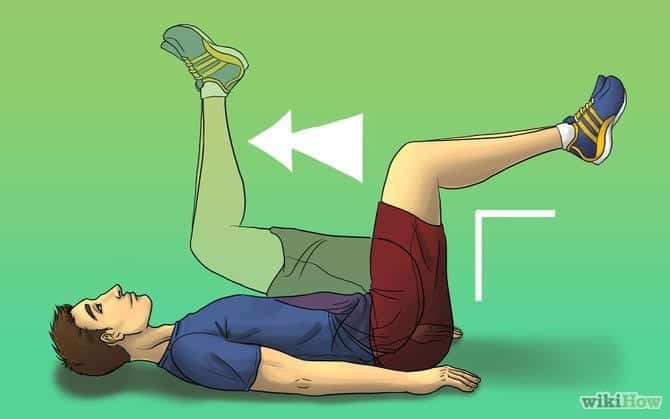 ↓4- How to maintain six pack abs?
If you want to have year-round abs you need to keep yourself away from the tempting junk while being out and split your workouts for increased intensity. You can also add a variety to your workout. Also, add Selenium and glutamine to your diet.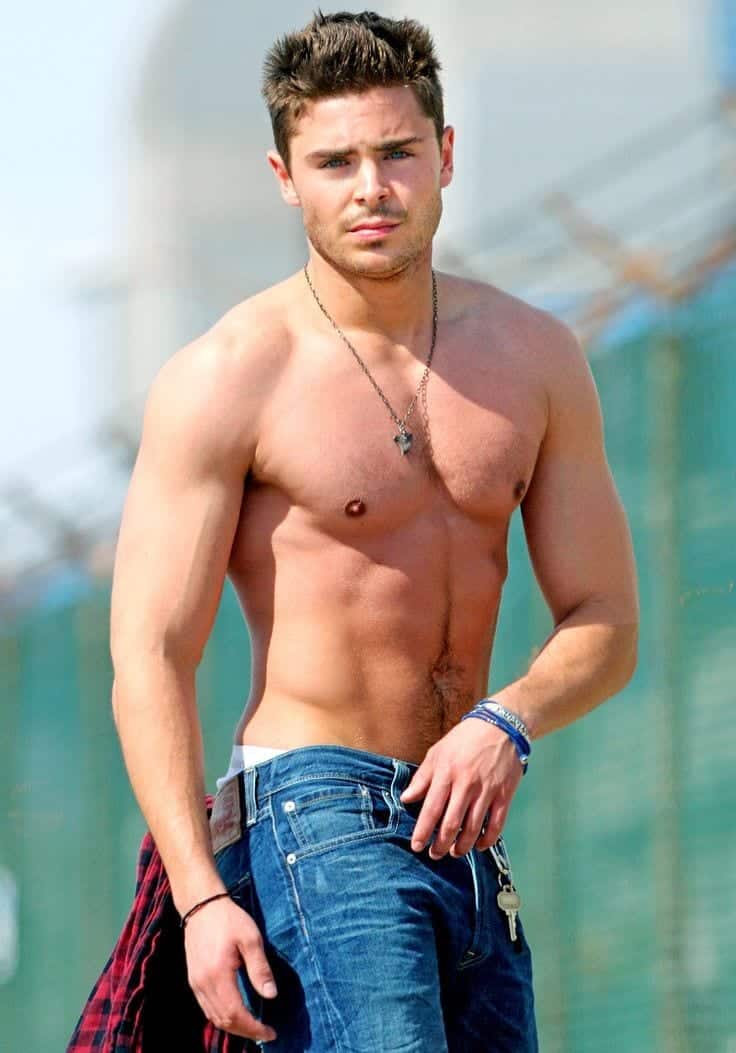 ↓3- Exercises to Avoid Muscle Stretch
While working own your abs, you'll often get stretches but you can avoid them by adding these few upper body stretches:
Triceps Stretch
Neck Stretch
Chest Complex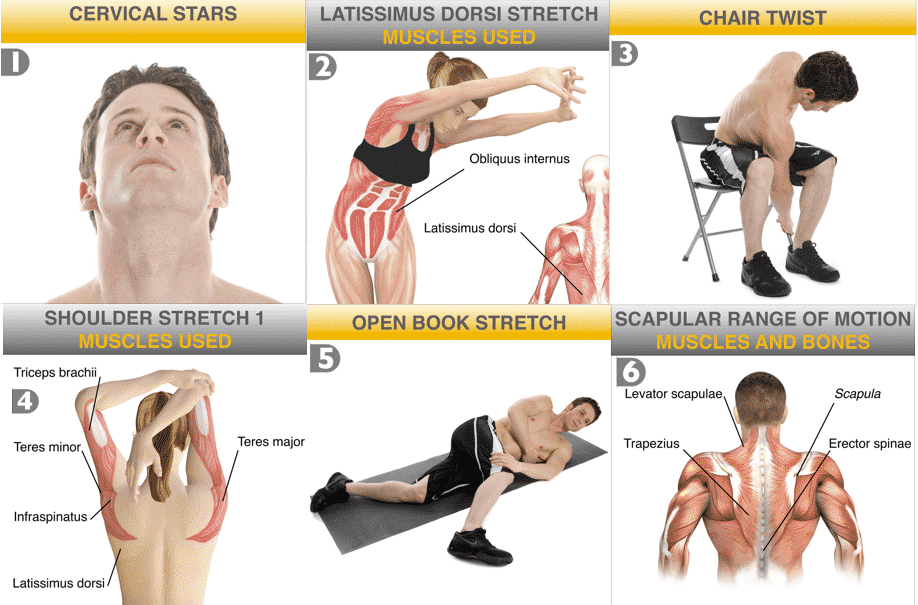 Via
↓2- Six Packs or Muscular Body?
In order to get a muscular body, you need to start from abs because they're the core muscles and you have to make your core stronger in order to achieve the rest of your goals.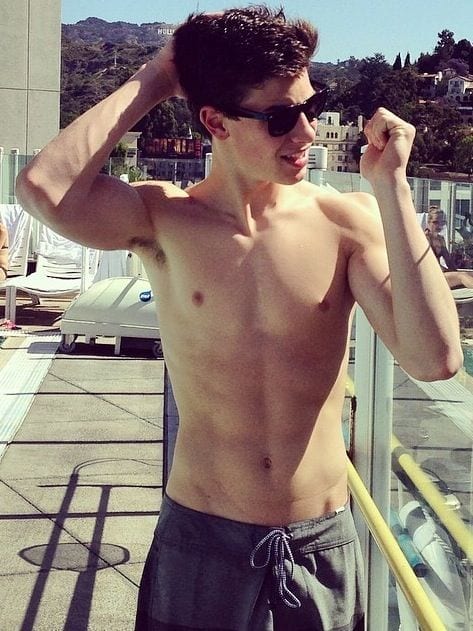 Via
↓1- Common Myths about Six Pack Abs
Every human is born with a beautiful pair of abs.
Exercise can make for all the junk you eat.
You can just target your lower belly abs.
A fast and intense workout is everything.
Carbohydrates kill your abs.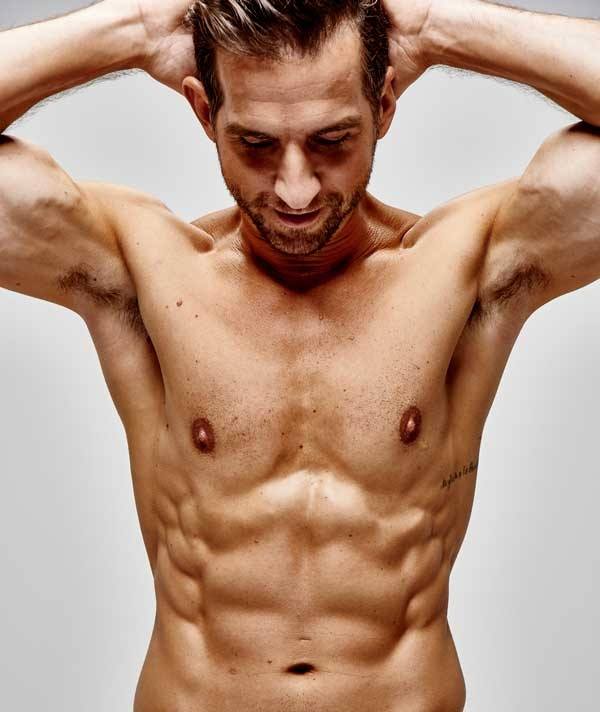 If this guide helped you in achieving some killing abs, do tell us through your comments.