Are you looking for outfit inspiration to wear with sneakers for little girls? We bring you various ideas of outfits for little girls this season.
Every mother wants their kids to wear cute outfits that are comfortable and stylish. But they always have hard time deciding what outfit would look the best on their baby. Whether it is about picking up the right kind of combination or the outfits that would go well with the shoes. If you have been going through a similar dilemma, then you must not worry anymore as we have aligned ideas for your little one. Today we will tell you cute outfit ideas to wear with sneakers.
Since sneakers are the most comfortable and easy shoes that is why it has been the most favourite. It can be worn with a fancy outfit as well as with the formal wear. Now lets move on with the outfit styles and latest trends for baby girls to wear with sneakers.
15 Outfits Inspiration to wear with Sneakers for little girls
Little girls always want to look adorable in their clothes. Lets have a look below at the ideas that will answer all your queries.
15- Cool Street Style for Little Girls
This outfit is perfect to wear with sneakers. It pretty much represents the cool street style, specially because of that cool bib matched with the leggings.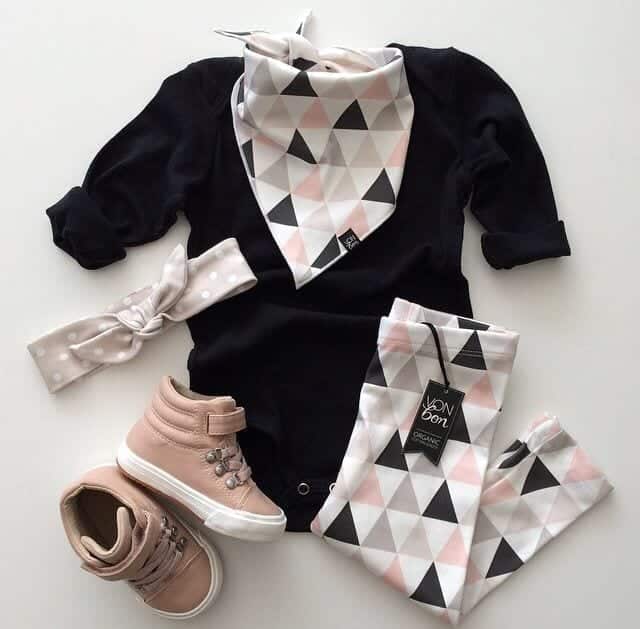 via
Don't forget to check out [highlight]10 most fashionable kids on instagram you should follow[/highlight].
14- Tom Boy
This little girl looks adorable with the tom boy look.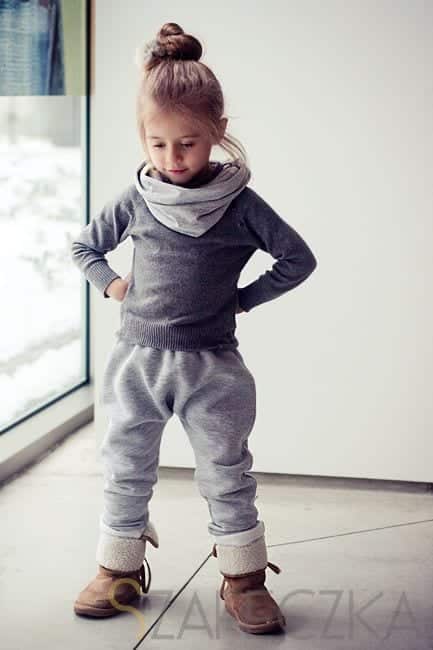 13- Loose Jeans and Short Shirt Style
Jeans look great with sneakers. The polka dot shirt enhances the look.