Brown boots outfits. Confused about how to wear brown boots? You aren't the only one then. I have seen women being scared of buying brown boots while shopping. We all opt for black boots, sneakers or trainers to live in them throughout the winter. Brown boots create a lot of options for multiple winter outfits. There is no certain restriction in using brown boots particularly with any sort of outfit. Brown color is in the warm tone from our color palette. It can be easily pared up with all the colors from cold and neutral color palettes. So if you are taking out your old brown boots from the closet, or planning to buy new ones then this is a perfect article to land on.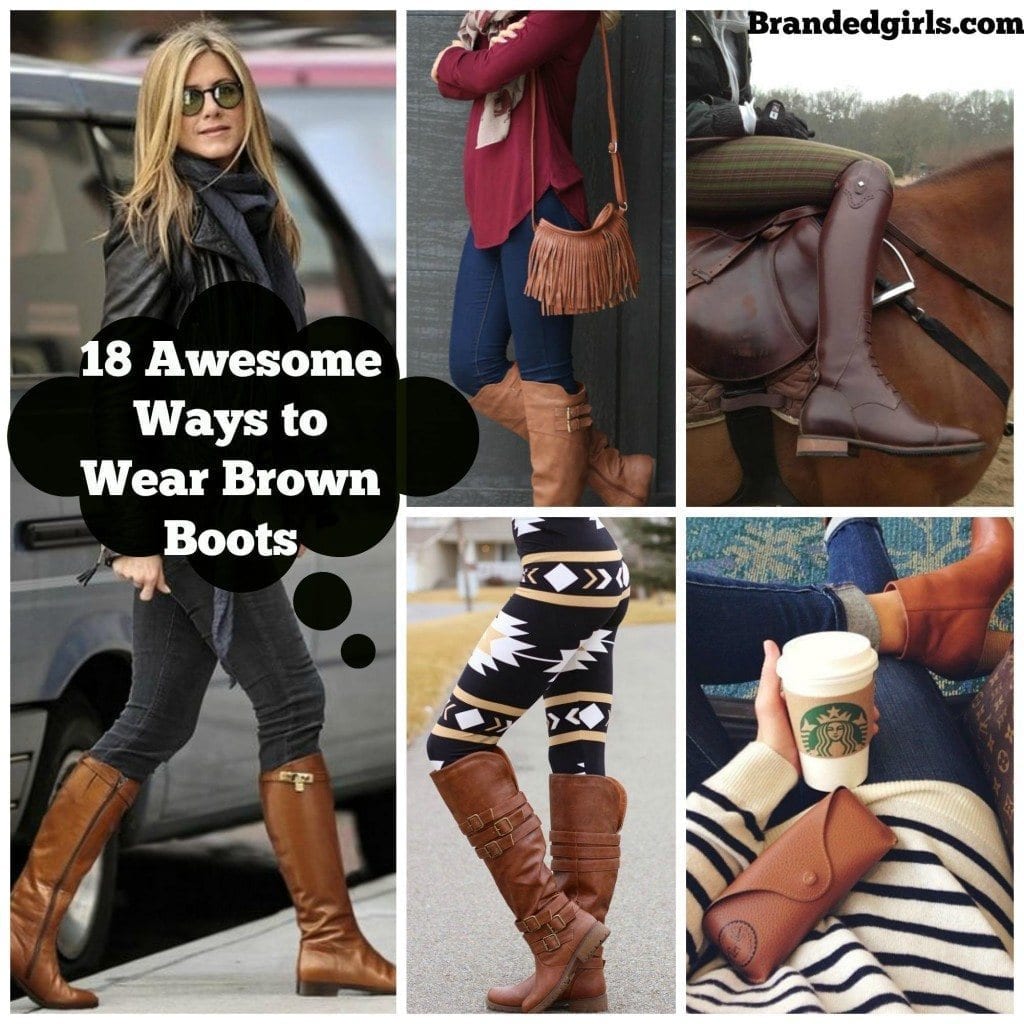 What to Wear with Brown Boots
Below are some outfit ideas that can make it easy for you to use your pretty brown boots this winter.
#18- Wear Brown Boots with All Black Outfit
Black outfit, with chic leather jacket can look picture-perfect when it gets paired up with brown boots. It's a false notion that a black attire cannot be highlighted with the brown accessories. In-fact when they combine they complement extremely well.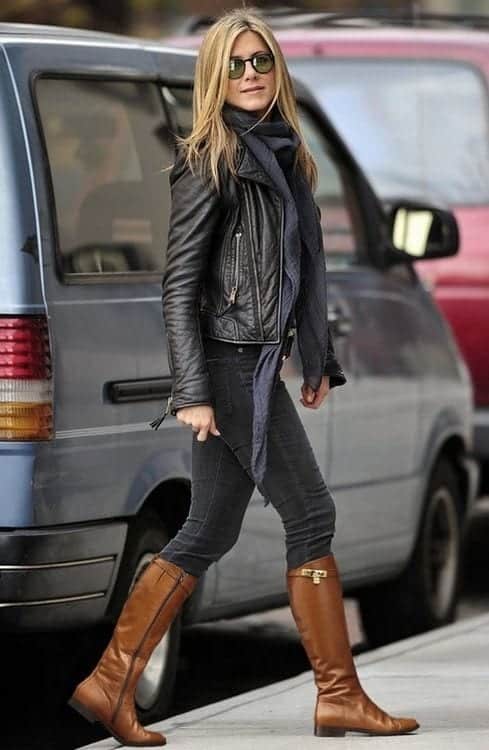 #17- Formal Work Wear
Formal shirts with casual jeans are a thing these days. If you are making your favorite denims with monochrome formals then do not forget to wear your brown boots. At times being off the palette looks impeccable on its own.