Best type of shoes to wear with Jeans for women. All women love wearing jeans, don't we? But we also love to have some variety in our lives and don't want to keep wearing the same old outfits again and again. Today we will be sharing with you 25 amazing shoe types that you can try with your jeans for a different look.
Type of Shoes to Wear with Jeans
Which shoes will look good with my jeans? This is a question which has been there in all of our minds so here are a number of different types of shoes and rules on wearing shoes with different types of jeans. This article will surely be great help for you in deciding which shoes match your jeans the next time you feel confused.
#25. Best Shoes to Wear with a Jeans and Shirt
For a casual look, try wearing leather sandals with heels with your jeans. This would look great on tall girls and is perfect for summers.


#24. Shoes to Wear with Skinny Jeans – Street Style Fashion
Check out how cool, casual and yet sexy look of supermodel Gigi Hadid. She has paired skinny jeans with sneakers along with ankle-lock socks. She looks all set for the airport in style.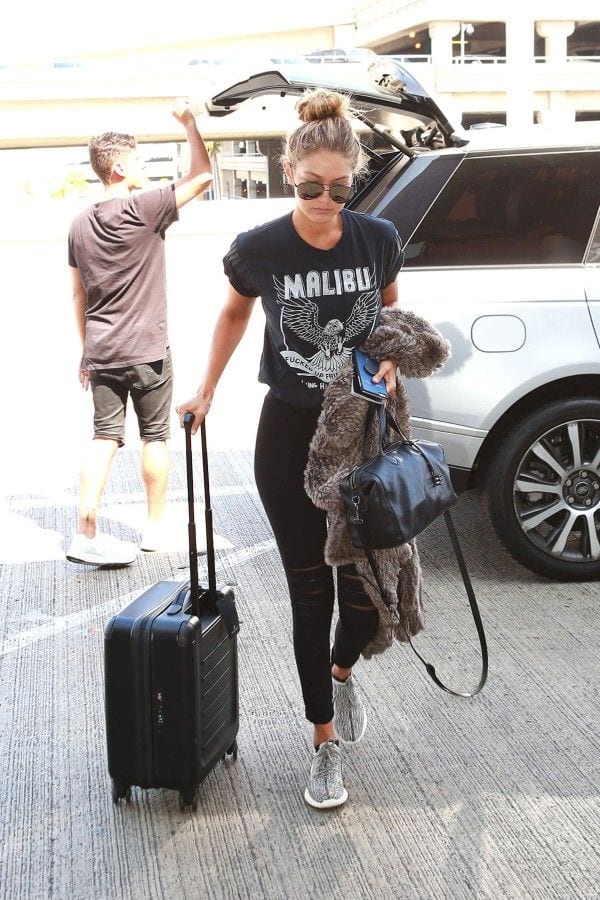 via
#23. Best looks for School
Wondering which shoes you can wear with jeans when going to school or college? How about wearing cropped or cuffed jeans with sneakers, but leaving out the socks? This is a relatively new trend, its comfortable and yet casual. Also have a look at these [highlight]18 cute hairstyles for school girls[/highlight].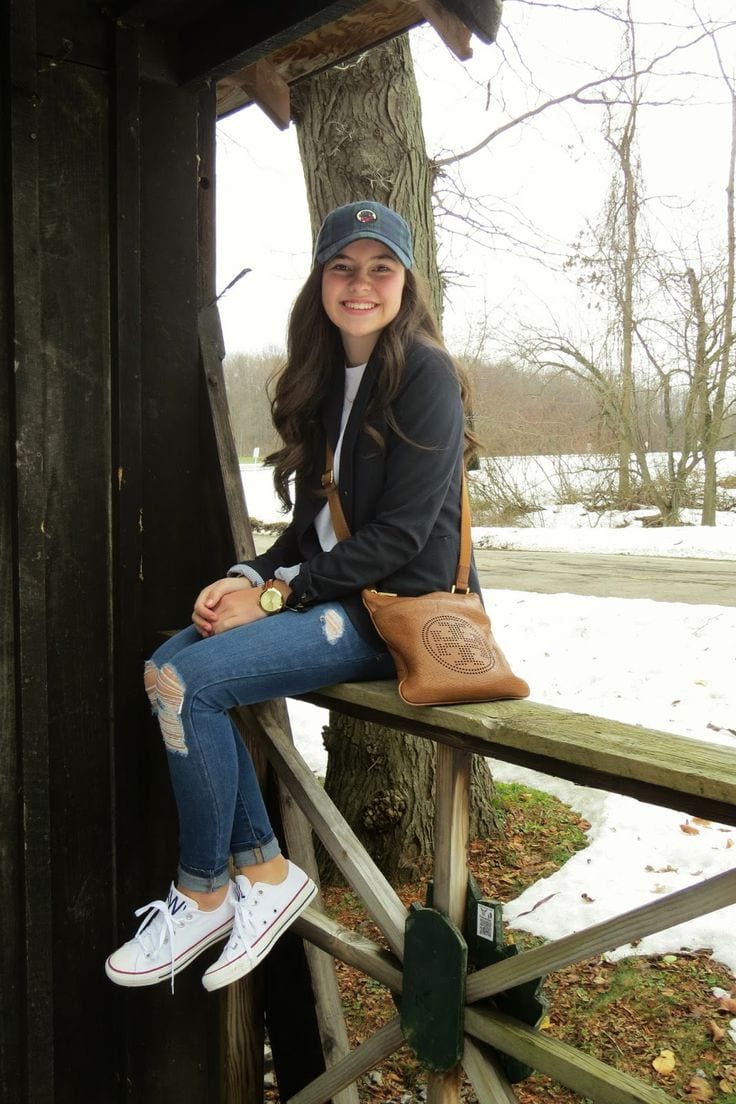 #22. Shoes for Work
Jeans and leather loafers would be a great combination of shoes to wear for work as they give a sober and professional look to any outfit. For more ideas related to work outfits, have a look at [highlight]Fashionable business attire- casual work outfits for women[/highlight].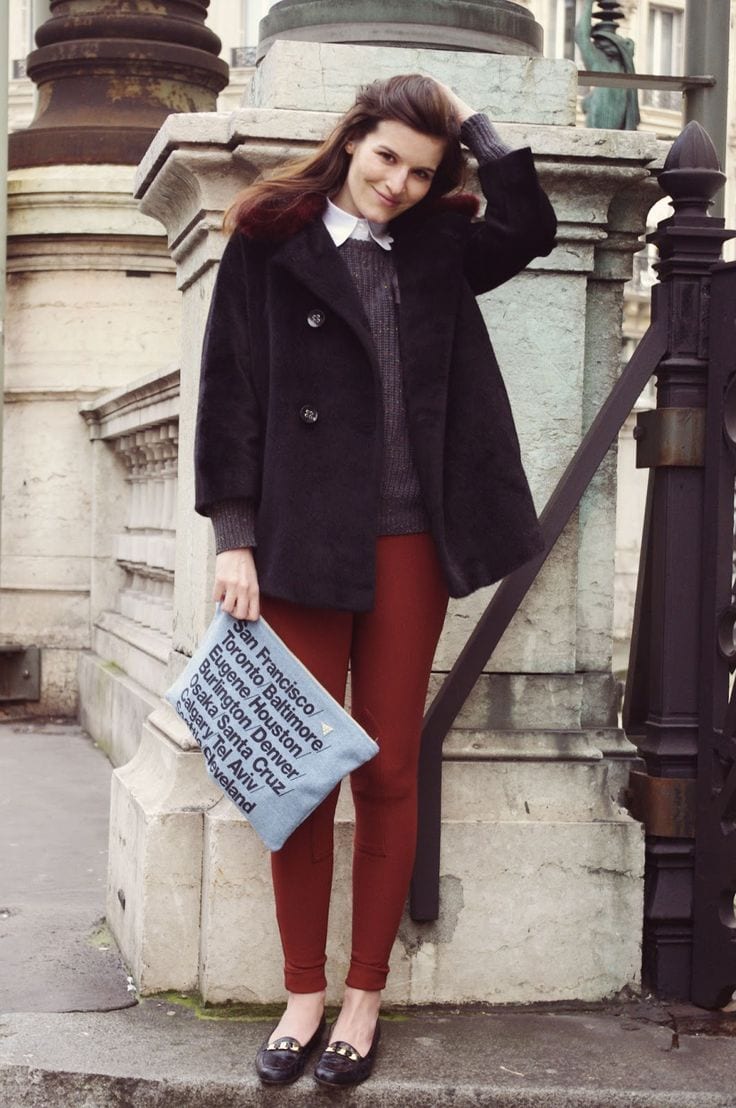 via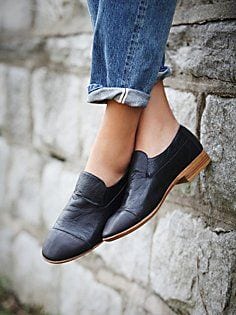 #21. Casual Women Shoes to Wear with Jeans
Printed Canvas Loafers look awesome with any outfit you try especially with jeans. They help bring colour to the outfit and you can always match them with accessories such as a hand bag for an even better experience.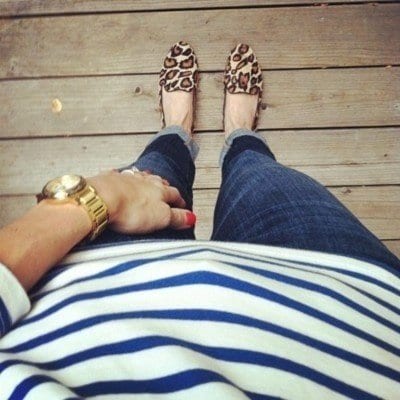 via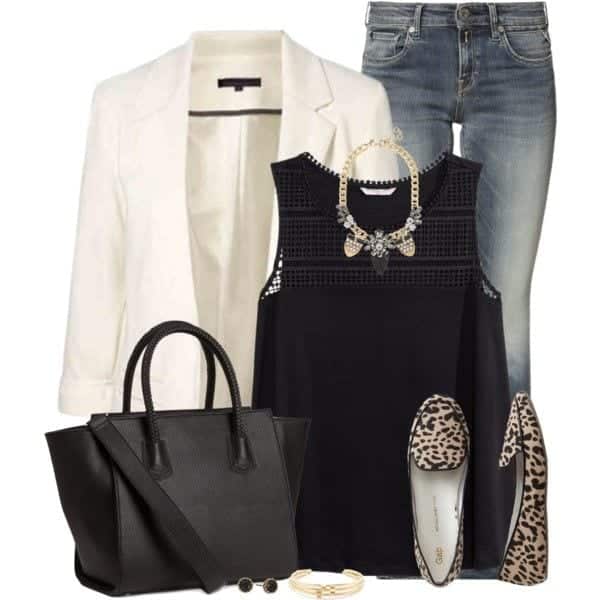 via
#20. Boat Shoes with Boyfriend Jeans
This is another casual look, wearing boat shoes with jeans. Great for a day in the outdoors.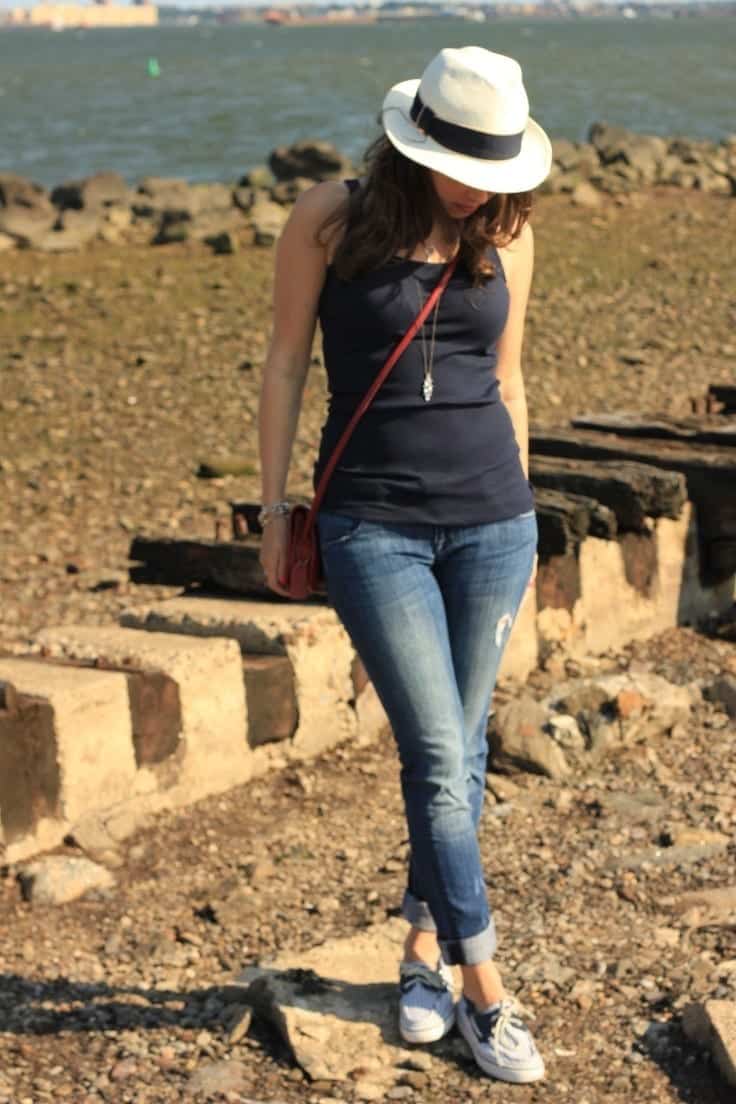 #19. Desert Boots
via
#18. Shoes to Wear with Jeans and Blazers
It's hard to find boots that go with jeans and blazer. But these Chelsea Boots are great shoes that you should try with blazers in the winters.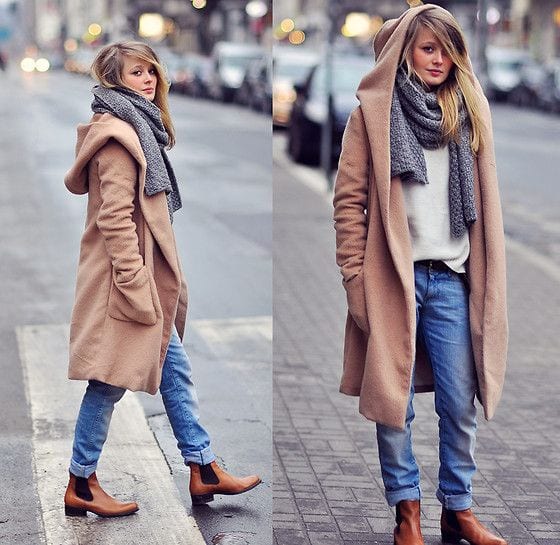 via
#17. Monkstraps
Perfect shoes to wear with denims or skinny jeans.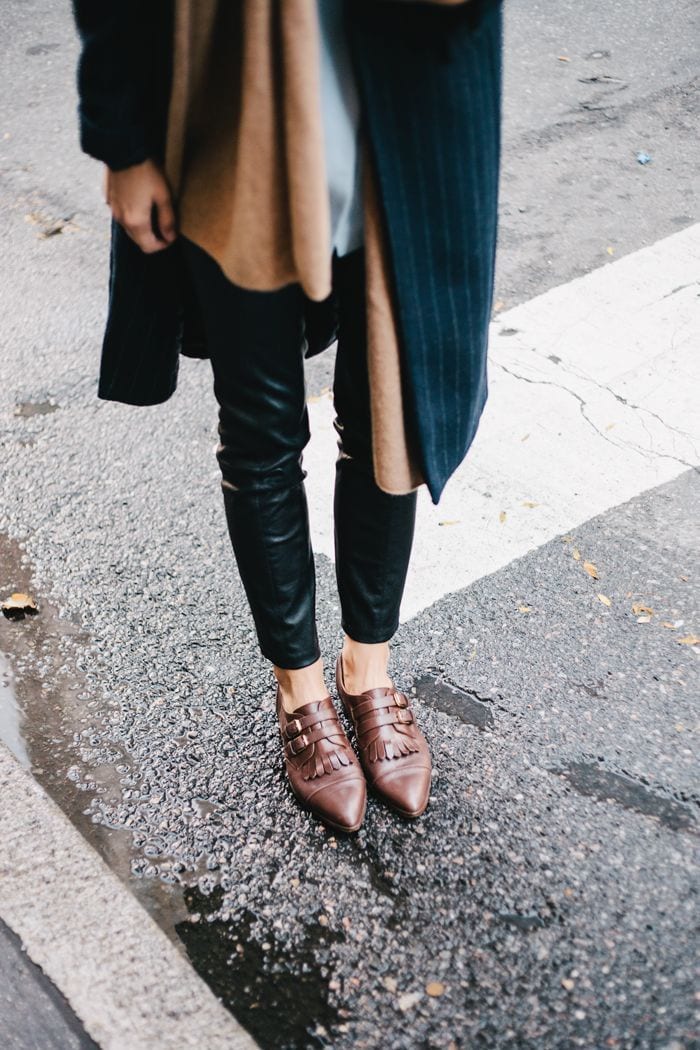 #16. Crop Jeans with Ballerina Flats
via
#15. Thong Sandals with Jeans and Crop Top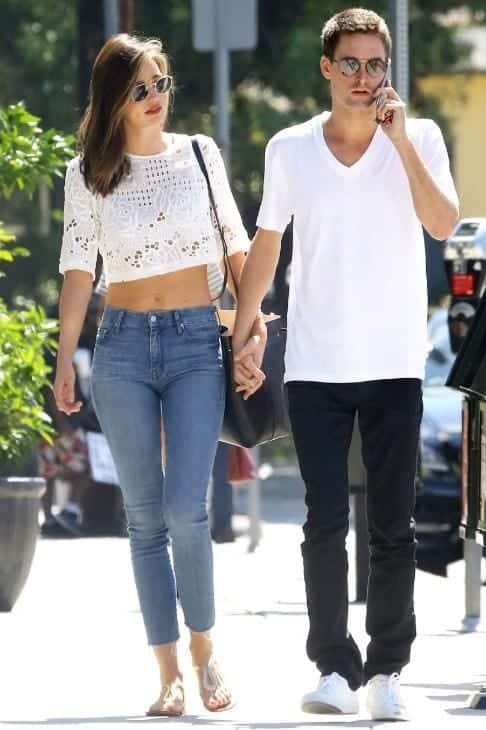 via
#14. Stiletto Pumps
#13. Ankle Boots
via
#12. Ankle Boots with Heels
#11. Platform Shoeswith Flared Jeans
#10. Wedge Heels with Boyfriend Jeans
This look is great for plus size women. For more ideas on plus size officers, have a look at these [highlight]15 cute outfits with skinny jeans plus size ladies[/highlight].
via
#9. Gladiator Heels with Denim Jeans
#8. Floral Shoes with Jeans for Spring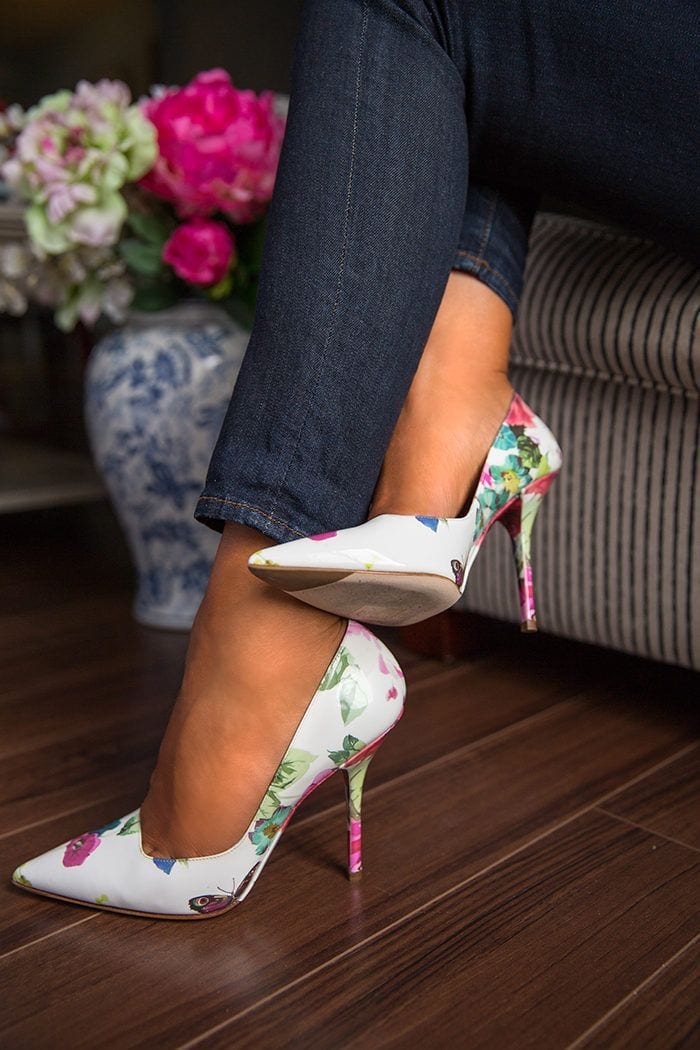 via
#7. Knee Length Boots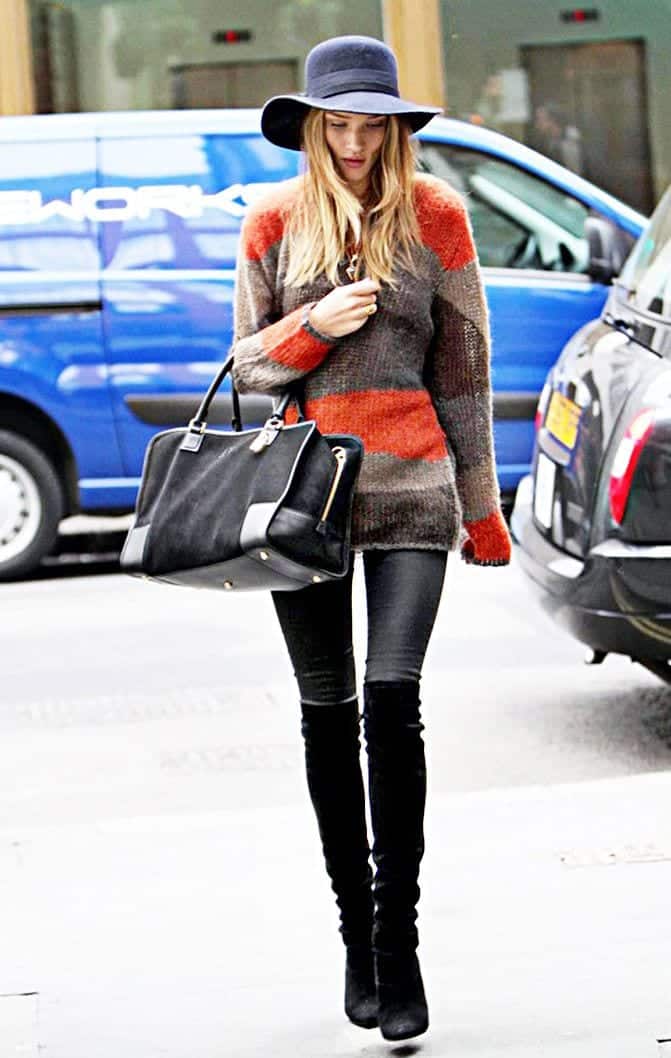 via
#6. Knee Length Jeans with Wedges

#5. Matching Shoes and Belt

#4. Flat Sandals

#3. Flip Flops
#2. Pointy Lace Up Flats with Boyfriend Jeans
via
#1. Slip On Sneakers
via