Muslim Baby Girls Wearing Hijab: The family is a central institution of  Muslim society. Talk of any culture, it is usually considered that the Muslim family structure is often seen as oppressive and backward, an obstacle to modernity. But this fact cannot be denied that the Muslim culture is indeed the modest and distinct from all other cultures of the world.
As the region change, Muslim dressings also has some diversity. When we talk about the issues Muslim families face, the Hijab tradition for women is on top of the list which is highly criticized in Europe and west. As a matter of fact, covering woman's head is almost in every religion but the Muslims are always on target. The little angels look very adorable when to cover their heads and it adds more modesty in women as well. It is not compulsory for small baby girls to cover their head if you want some cute photo shoot of your baby girl then do try the traditional Hijab looks and snap up her memories for the lifetime.If you are looking for ideas how to wear hijab for babies , what styles are best for kids , this collection will be an ultimate guide for you.
Adorable Hijabi Baby Girls
Hijab is worn with various style in different parts of the world. Here are some pictures which can give you a glimpse into those culture.
Also see : [highlight]10 Most Fashionable Kids on Instagram You Should Follow[/highlight]
#30- 1 Year Old Girl
It is not obligatory for little girls to wear hijab but when they wear it they look super cute and cute adorable. For this kind of hijab combo, you can go for blue colored hijab nicely tied around the face of your baby. You can do this if you want your little girl to know the true importance of hijab and if you want her to keep her hijab on her head when she grows up.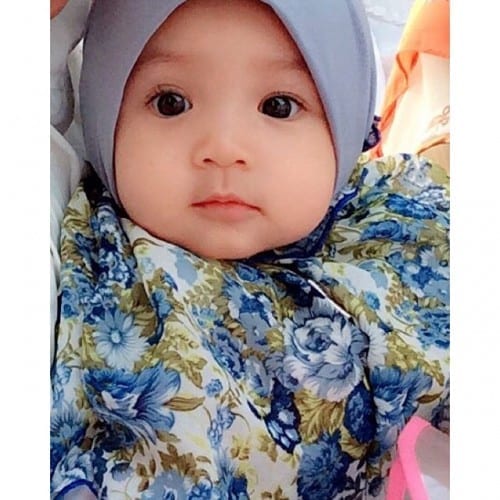 #29- Fashionista Muslim Young Girls
Who says kids do not understand fashion. Indeed, they do and can carry whatever you give them to wear. Here is  an idea to dress up your little girl with Hijab which she can carry very conveniently and look fashionable as well. The colour combinations used here are truly eye catching.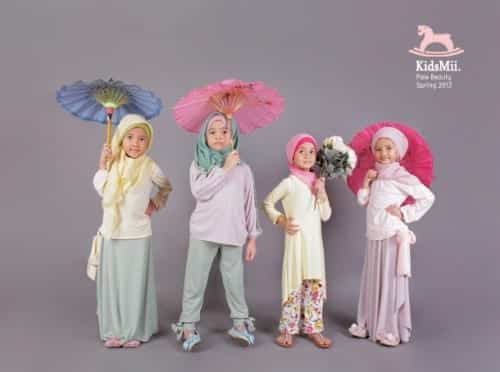 #28- Turkish Beautiful Hijabi Girl
#27- Simple Hijab for Baby Girls
Baby girls with coloured eyes look so cute when wearing hijabs in the same colours as their eyes. Check out this little angel to see what we mean. Her green eyes and green hijab look so fabulous. And those long lashes can make any grown up girl jealous! She'll surely grow up to be a diva.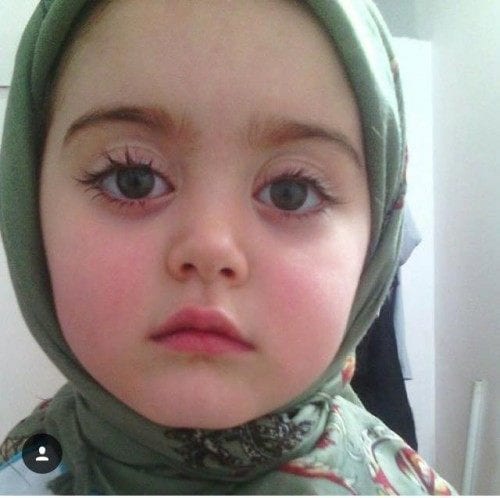 And here we see a cute little angel with blue eyes and matching hijab.