Best Bras for Older Women – Confidence is the sexiest thing a woman can wear; none of us can disagree with it! As a woman ages, her body changes in hundreds of ways. One of the most noticeable changes is in the shape and size of her breasts.
The saggy and dropping boobs can wound up the confidence of women. Moreover, this can be difficult for many women unsure how to adjust their wardrobe and lingerie to accommodate these changes.
Not only this, but many women experience discomfort and pain due to body changes. So the concern for choosing a bra at an older age isn't limited to finding something stylish but also comfortable.
Aged women often have difficulty finding the perfect bra for sagging breasts that fit well and comfortably. Many brands don't seem to cater to mature women's needs, making bra shopping a frustrating experience. But it doesn't have to be! With a little know-how, you can find the perfect bra for you – no matter your age.
In this blog post, we will be discussing the best bras for senior women. We will also provide a few tips on how to choose the most comfortable bras. So, if you have wondered what the best bras for elderly women are, read on!
What to Consider Before Buying Older Women Bras?
There are a few things to remember when purchasing bras for senior ladies:
Comfort: Many women experience increased levels of pain and inflammation, so it is important to find a comfortable bra that does not irritate the skin.
Support: Elderly women often have weaker muscles and bone density, and sagging heavy breasts can be uncomfortable, so a supportive bra is essential.
Style: Style is also a consideration when choosing bras for aging women. Many women want to maintain their sense of style and don't want to compromise on fashion even latter in their age.
Additional Tips on Purchasing Bras for Senior Women
You can consider the following additional tips when shopping for bras:
Look for bras with wide straps and bandeau bras for extra support.
Wider straps and bands can greatly contribute to providing comfort.
Look for bras made from soft, breathable fabrics.
Avoid bras with underwires if you've sensitive skin, as these can be irritating.
Get the help of a professional; this is the best way to find your true size and get guidance on which styles will work best for you.
How Did We Decide?
Elderly women need to have proper support for their breasts. This support helps to prevent pain in the back, shoulders, and neck, and it also helps to improve posture. However, support wasn't our only priority. While forming this list, we considered the changing body of elderly women and the comfort they require with increasing age.
We also considered the impact of age-related diseases such as arthritis and osteoporosis and the specific needs of our target demographic.
Then we considered the brands that take a special account of making bras for more aging women. These brands make both comfortable and stylish bras, and they offer a great selection of sizes to choose from.
What Bra to Wear if You're 50 Plus?
Following are our top picks for bras for mature women having different bra needs:
Rating: 4 out of 5
Price: $16.50
Looking for a light and an airy wireless bra that provides all-day comfort? Hanes Oh So Light Wireless Bra is the answer; it's the most comfortable bra for aging ladies.
This soft bra is perfect for everyday wear, with stretchy fabric that moves with you. The wireless design means no uncomfortable wires, and the adjustable straps ensure a perfect fit. Moreover, the bra is tag-free, so you don't have to experience any itchiness.
Pros:
Itch-free
Lightweight
Invisible under clothes
Affordable
Cons:
Not true to size
Not enough support
Age Range: Under 50 | Size Range: A-D cup | Material: Nylon, Spandex | Color: 3
Rating: 4.1 out of 5
Price: $78
The Scoop Micro Bra from Cuup is made from a soft and comfortable material and has a flattering deep, rounded neckline. The wire present inside the bra isn't only comfortable but also lightweight.
Scoop Micro bra has adjustable straps and a hook-and-eye closure to customize the fit. Cuup's bras are available in various sizes so that you can find the perfect one.
Pros:
Ultra-lightweight
Flexible underwires
Good for heavy busts
Cons:
Expensive
Does not provide nipples coverage properly
Age Range: 70+ | Size Range: A-H cup | Material: Polyamide, Elastane | Color: 6 (Core Colors), 5 (Limited Editions)
Best Seamless Bra
Rating: 4.7 out of 5
Price: $59
The Glamorise WonderWire Front-Closure Bra is a comfortable and delicate option for women who want support and lift. The bra's front-closure design makes it easy to put on and take off, and the wide straps provide additional support.
Delores, who is 78 years old, says that she had a difficult time with bra closure, but now with Glamorise WonderWire Front-Closure bra, she doesn't have to experience this issue anymore. She loves it!
Not only this, but the top-cup lace makes this bra appear exquisite and can be used as lingerie. The wide range of colors and sizes adds to its plus points.
Pros:
Comfortable
Easy-to-wear
No itching
Cons:
Visible through clothes
Not 100% true to size
Age Range: 70+ | Size Range: B-H cup | Material: Polyamide, Polyester, Elastane | Color: 9
Rating: 4.6 out of 5
Price: $62
Are you tired of your underwired bras not providing enough support? Do you find yourself constantly adjusting your straps and pulling up your cups? If so, you're not alone. Many women experience similar problems.
But there is hope! The Wacoal La Femme Underwire T-Shirt Bra is designed to provide maximum support and lift, and it comes in various sizes to accommodate different body types. It has a seamless appearance and a delicate back mesh. This high-quality bra is good for support. However, wearing it for longer is not recommended as nylon fabric can cause itching.
Pros:
Full coverage
Supportive
It doesn't create the uni-boob look
Cons:
It might be itchy
Not comfortable for a longer duration
Age Range: – | Size Range: 30D to 40DDD | Material: Nylon, spandex, polyester | Color: 2
Rating: 4.1 out of 5
Price: $36
Finding a supportive Wireless bra can be daunting for anyone, let alone someone with a larger bust. However, the Playtex 18-Hour Sensational Sleek Bra is one of the best bras for more senior women with heavy busts.
This bra is designed to provide all-day comfort and support, with non-slipping straps that help alleviate shoulder pain. It also has extra back and side coverage that helps to minimize back bulge. Plus, the wide range of sizes makes you sure to find a perfect fit.
Pros:
Seamless
Uplifting
Extremely comfortable
Affordable
Breathable
Cons:
Runs smaller.
Sometimes pucker.
Age Range: – | Size Range: A-H | Material: Polyester, Cotton, Spandex, Nylon | Color: 6
6. Best Sports Bra for Older Women:
MIRITY
Rating: 4.4 out of 5 (Amazon rating)
Price: $14.99 to $37.99
While most sports bras on the market are designed for younger women, the MIRITY Padded Sports Bra is a great option for elderly women.
This sports bra has a comfortable fit and offers support for various activities, from yoga to running. It also has a moisture-wicking design that helps keep you cool and dry while working out.
Pros:
Great for high-intensity workouts
Double-layered for more support
Removable pad
full coverage
Cons:
It runs small in size
It might leave red marks on sensitive skin.
Age Range: 60+ | Size Range: Small to 3X-Large | Material: Nylon, Spandex | Color: 5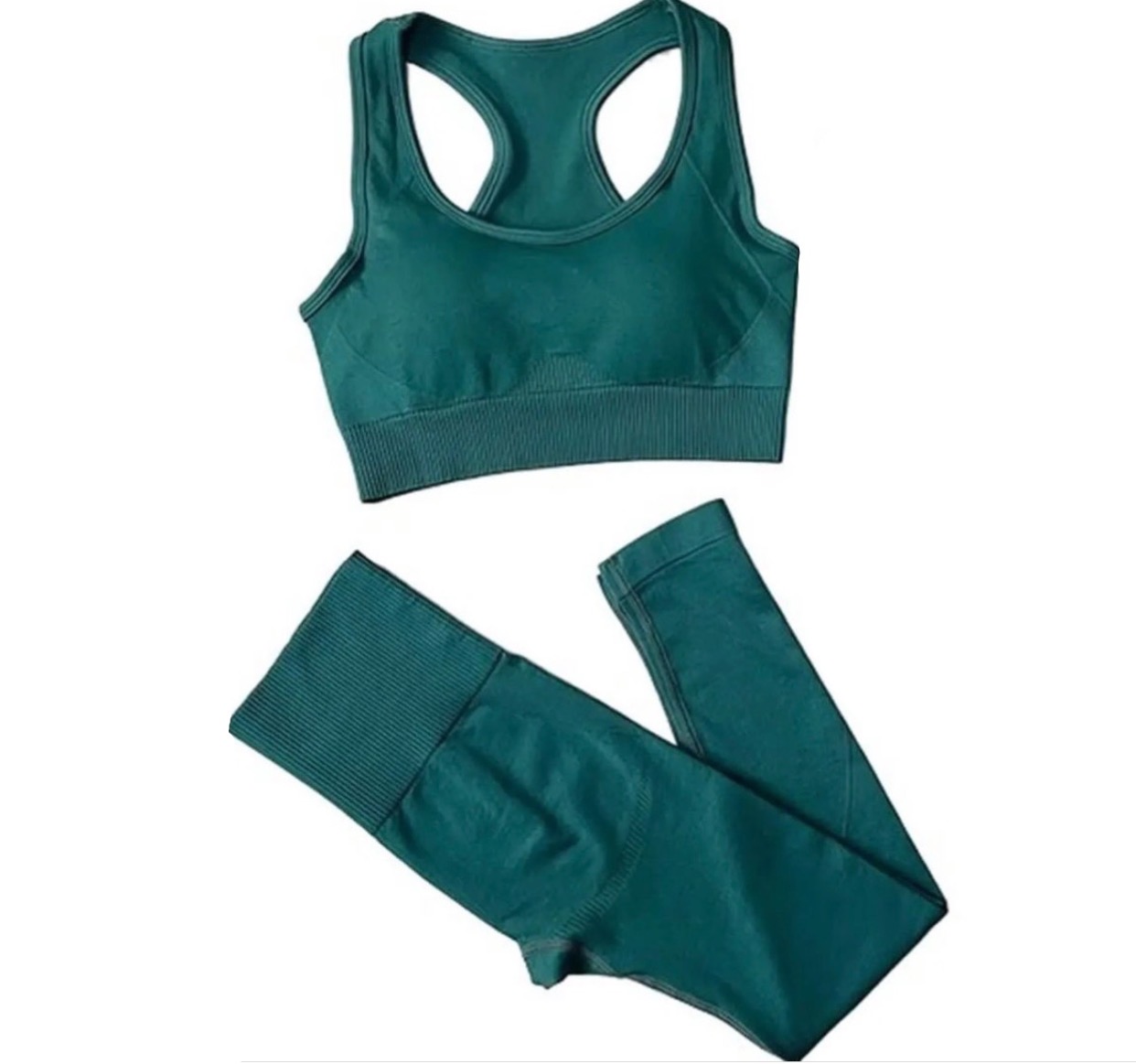 Rating: 4.3 out of 5 (Amazon rating)
Price: $8.29 to $42.84
Fruit of the Loom bra is the best bra for elderly women as it's a great option for seniors with arthritis. It is made of a soft, stretchy, comfortable material.
The bra is made of cotton, which lets your skin breathe and reduces the risks of rashes. Moreover, it's a front-closure bra, which women with arthritis find easier to fasten.
Pros:
Super comfortable.
Good for sensitive skin.
Front closure.
Good for joint pain.
Cons:
Not too supportive
Not seamless
Age Range: 60+ | Size Range: 34A-42DD | Material: Cotton, Spandex | Color: 6
8. Best Wireless Bra for Sagging Breasts

: Honeylove LiftWear

Rating: 4.6 out of 5

Price: $69

Do you have saggy breasts? Are you looking for a bra to help lift and support your breasts without using wire? If so, the Honeylove LiftWear CrossOver Bra may be perfect for you!

Honeylove bra's crossover feature makes this the best bra for elderly sagging breasts. This bra is designed to lift and support your breasts without using wire. It has a crossover design that helps to lift your breasts and give them a more youthful appearance. Moreover, its straps are quite comfortable as it has dig-free straps.

Pros:
Underbust lifts
It creates no bulge in the back
Smoothing.
Cons:
It might make you sweat
It might cause itching on sensitive skin
Age Range: 60+ | Size Range: XS-3X | Material: Nylon, Spandex, Polyester | Color: 7
Rating: 4.7 out of 5
Price: $50
The Pepper Limitless Wirefree Scoop Bra is the best bra for small busts for several reasons. It's made with soft, lightweight fabric that is comfortable to wear all day. Furthermore, it has a scoop neckline that flatters the chest and gives the illusion of a bigger bust.
So if you're looking for a comfortable, flattering, and supportive bra for a small bust, the Pepper Limitless Wirefree Scoop Bra is the perfect option.
Pros:
Provides lift and coverage.
Removable cups
Soft fabric
Sustainable (WRAP certified)
Comfortable
Good fit
Cons:
Not available for heavy bust
Not seamless
Age Range: 60+ | Size Range: 30A-40A | Material: Elastane, Polyamide | Color: 6
10. Best Bra for Full Coverage: Bali
Rating: 4.4 out of 5
Price: $28.80
When it comes to finding the perfect bra, there are a few things you need to take into consideration. If you're looking for full coverage, you'll want to find a bra that offers support and comfort while still stylish.
The Bali Full-Coverage Bra is a great option for those who want a full-coverage bra that looks good and feels great. This bra offers full coverage without sacrificing style. It comes in various colors and sizes.
Pros:
Wide range of color options.
Full coverage.
Comfortable
Affordable.
Cons:
Doesn't provide enough support for large busts.
Short straps.
Age Range: 60+ | Size Range: XS-3X-Large | Material: Nylon, Spandex | Color: 21
Rating: 4.1 out of 5
Price: $28
Undoubtedly, finding the perfect strapless bra is no easy feat. But it's an even bigger challenge for women who often have to deal with issues like saggy breasts and skin that's not as elastic as it once was.
Fortunately, one strapless bra seems to defy the odds and works for elderly women: the SKIMS Fits Every Strapless Bra. This bra really does seem to work for everyone. It's comfortable, supportive, and stays in place, which is more than we can say for most strapless bras. However, it's recommended for women with small busts as it might not hold the weight of heavy breasts.
Pros:
Comfortable
Seamless
Easy-to-wear
Cons:
Not for big busts
It might create the uni-boob look
Age Range: 65+ | Size Range: A-H | Material: Polyamide, Elastane | Color: 9 (Core colors), 5 (Limited editions)
Alternatives to Bras
If you're not a fan of wearing bras, then the following are some useful suggestions for alternatives to bras:
Ta-Ta Towel
For senior women, finding the right bra can be a struggle. They may be unable to find a comfortable style or a size that fits correctly. For many women, giving up bras altogether is the best solution. But what is the best alternative to a bra?
We believe the Ta-Ta Towel is the perfect solution for women who want to ditch their bras. The Ta-Ta Towel is a soft, comfortable towel that provides support and coverage without the discomfort of a bra. Plus, it's easy to use and can be worn under any outfit.
If you're a woman looking for a better alternative to a bra, we encourage you to try the Ta-Ta Towel. You'll be glad you did!
Camisoles
Camisoles are more comfortable than bras since they don't have any underwire or padding. They are also more lightweight and breathable, making them ideal for hot summer days.
Aged women may also appreciate that camisoles don't require any special fitting or adjustment. You can slip one on and go about your day.
Boob Tapes
There are many reasons why a woman might choose to wear boob tape instead of a bra. Boob tapes provide support and lift without squeezing or constricting the breasts. They're also much more comfortable to wear and don't cause pain or discomfort. Boob tapes are also easy to use and can be easily removed at the end of the day.
We say go for it if you're an aging woman considering ditching her bra! Boob tapes are a great alternative to bras that will provide you with the support and lift you need.
FAQs
Q. What is the best bra for over 50?
Certain types of bras tend to be more popular with women over 50. These include full-coverage, underwired, support, and minimizer bras. Each of these types of bras has its benefits and drawbacks, so it's important to choose the one that best suits your needs.
Q. What is the best bra for elderly sagging breasts?
There are many great bras for the elderly with sagging breasts. However, Honeylove's crossover bra is great for saggy breasts. This bra has no wire but still provides lift and support for your breasts.
Q. What bra is best for menopausal women?
It's recommended to choose cotton bras for women going through menopause because cotton is the best fabric for sensitivity. Fruit of the Loom and Playtex use cotton fabric which can be good for women with menopause.