Latest Abaya Style and Fashion You can Follow. In contemporary Eastern couture, Abayas has always been a glam for many young fashionistas. Veiled women dressed in ground reaching long styled Abayas are now making heads turning and eyebrows rising by carrying all body enveloping apparel in a very trendy manner due to which many Western clothing brands jumped in designing a separate clothing line for Latest Abaya style designs for many beautiful looks.
 What are the Latest Abaya Designs to Look Stylish
As a result of staggering growth in Abayas designs, many designers are now focusing to introduce a hybrid line of Emirati Abayas with a western touch. Seems like Abayas are never getting out of fashion!
#20. Stylish Party Wear Formal Abayas
What would be better than the combination of party look and modest styled dress? If you are looking for one of the options then party wear Abayas are a big yes for you.  For a real cool swag look, one can try dark black sunglasses and high heels to support a dominating look in Abaya.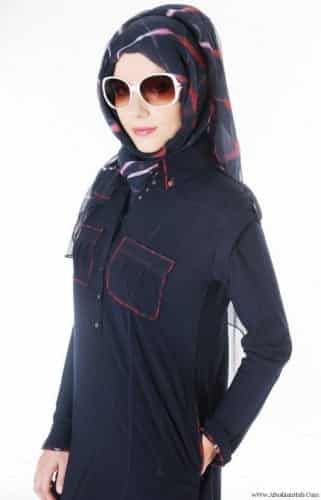 Have a look at some amazing branded abayas, check out [highlight]Dolce & Gabbana Hijab and Abaya Collection 2016-Branded Girls[/highlight]
#19. The Wedding Look
The fashion designers of Middle East have unveiled a complete range of bridal embodied Abaya collection. Most of the wedding abayas are full of stunning motifs or thread work blended with pearls and gems giving a sparkling look that can make the viewers go praising on and on.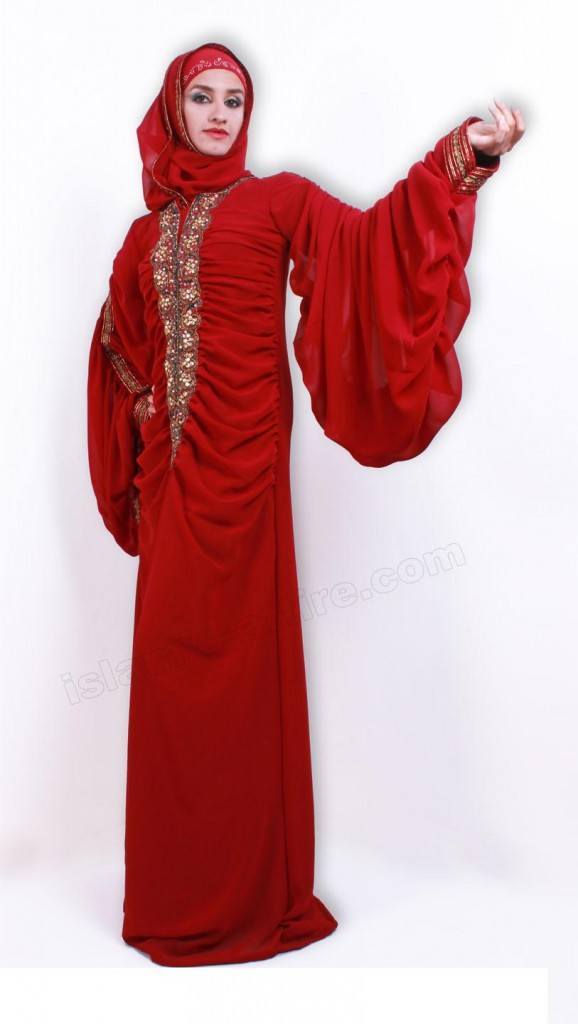 Source