Top 10 Beard Oils For Men. Are you wondering how to add a macho factor in your personality? Are you also a victim of hair fall or weak hair roots? Or are you a skin care freak? One of best self- grooming and skin care product that all men must have on their grooming table is organic Beard Oil containing all the essentials of skin care ingredients.
Moreover, it has outrageous benefits that are not only good in thickening your beard hair but it conditions your face and skin also keeping you fresh all day long.
What are the Best Beard Oils Brands?
Get more manly stuff in your bag by buying one of our recommended Beard oil brands that will surely shower its long lasting benefits on you so all the gentlemen out there! Hold your breath and keep scrolling down to unveil the power of beard oils.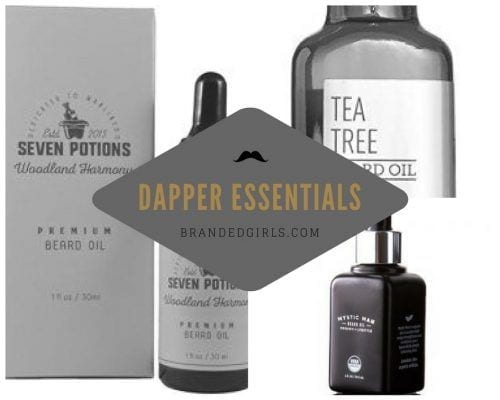 ↓ 1 – Honest Amish Classic Beard Oil
We know you are tired of having a patchy beard and want to get rid of it by periodic shaving. What if we tell you about a miracle packed in a bottle? Honest Amish Classic Beard Oil, besides smelling really manly has tons of advantages for your skin too. It helps in beard growth and keeps your skin moisturized throughout the hot sunny day. Its organic ingredients include Almond oil, Avacado Oil, Apricot Oil, Jojoba oil, Pumpskin Seed Oil, Argan Oil and Kukui Oil. Since all the materials are purely organic so they hardly possess any side effects. Here are Top 10 Perfume Brands for Men 2018; Fresh List.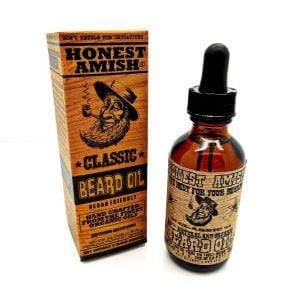 ↓ 2- Woodland Harmony By Seven Potions
Wild hairy rough beard hair can be treated very well with Woodland Harmony by Seven Potions. Get ready for a head turning appearance. It also helps in great extent to diminish itchiness caused by beard sweat. The ingredients used in the manufacturing of this branded oil are purely natural. Its disnctive scent has been extracted from Sandle wood and Cedar wood. The ingredients of Woodland Harmony By Seven Potions includes Aloe Vera, Vitamin E, Crambe Seed Oil, Jojoba Oil and Almond Oil.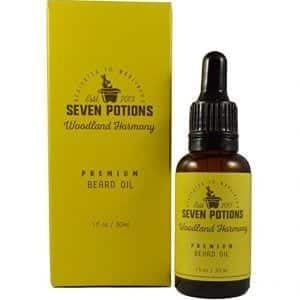 ↓ 3 – Beardoholic Natural Beard Oil
If your skin is sensitive to any of the on-shelf skin care ingredients and cause itching and irritation then Beardoholic Natural Beard Oil is just the right choice for you. The unique selling point of Beardoholic Natural Beard Oil is its dark amber colored glass bottle. Being a dark colored bottle, this feature extends the shelf life of the oil by protecting it from Sunlight exposure that can lead to decomposition of the oil before its expiry date. Beardoholic Natural Beard Oil has been made up of organic ingredients which include Wheat germ oil, grape seed oil, Pine fragrance, castor oil, Argan oil and other essential skin care oils.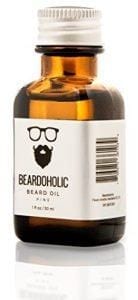 ↓ 4 – Art Natural Organic Beard Oil and Leave in Conditioner
A well-groomed beard on your face will give a neat look and a good impression of your overall personality. Beardoholic Natural Beard Oil is equally advantageous for fine thin beard hair also leaving it soft, straight, moisturized for all day long. With essential Vitamin E ingredients, it has Moroccan Argan Oil, Spinosa and Jojoba oil extracts.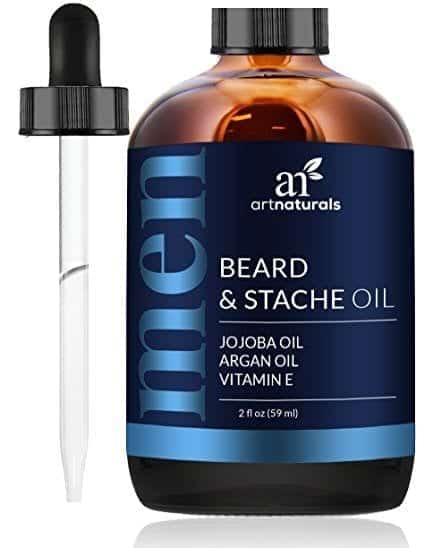 ↓ 5 – Smooth Viking Beard Oil
In order to treat harsh beard hair, here comes Smooth Viking Beard Oil ready to take care of your beard hair. Itching caused by dry, harsh and full of dandruff beard hair can easily be relieved with the help of regular application of Smooth Viking Beard Oil. The beard oil is made up of ingredients borrowed from Mother Nature which are Mango Butter, Beeswax, Avacado oil, Shea Butter and other pure essential oils. Don't miss out these 20 Best Celebrity Facial Hair in 2018.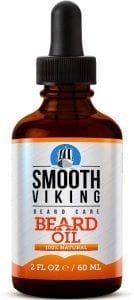 ↓ 6 – Wisdom Beard Oil
Wisdom Beard Oil, a product made by the team of CanYouHandleBar has numerous positive reviews on Amazon making it to the top of most favorite skin care product for men worldwide. Very few drops of Wisdom Beard Oil will enough for application on your beard without a feeling of oiliness and greasiness. Plus, its application makes beard styling really easy and quick for you. Wisdom Beard Oil is all made up of natural ingredients such as Grapeseed oil, Apricot oil, olive oil, Vitamin E extracts and other essential oils for mild manly fragrance.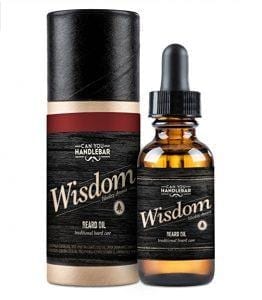 ↓ 7 – Mystic Man Organic Beard Oil
In order to get your beard frizz free, smooth, soft, hard to resist touch and tangle free then we suggest you to give it a try to an USDA approved beard oil product called Mystic Man Organic Beard Oil which is made up organic materials like Sedr, Jojoba Oil, Sesame Oil, Sunflower oil, Rosemary oil, Coconut oil, Black Seed oil and Non-GMO Tocopherol. Sedr extracts will help to protect beard hair against potential damage and ignite its growth in healthy terms.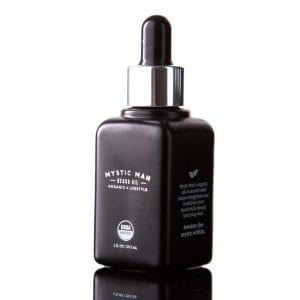 ↓ 8 – Beardbrand Tea Tree Beard Oil
Just as the name implies, it is crisp and refreshing, exclusively made from naturally derived fragrance, Glyceriene extracted from vegetables, Grapefruit seed extract, castor oil, almond oil, jojba oil and other organic ingredients that are equally beneficial for every skin type. The best part is that the scent is not overwhelming or girly but it has the desired seductive masculine touch that every women get attracted to. Its easy application makes it high in demand among end-consumers.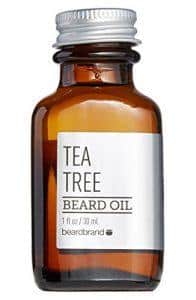 ↓ 9 – Leven Rose Fragrance Free Beard Oil and Conditioner
Most top selling and popular beard oil brand among newbies and beard pros is none other than Leven Rose Fragrance Free Beard Oil and Conditioner. It comes with a dropper that makes it application really easy and precise without the danger of spill over and it gets soaked real quick without leaving oily finish behind. Its anti-itch and moisturizing quality makes it distinguish aming other beard oils brands available in markets. Its organic ingredients include essential oil for manly fragrance and miniaturization like Jojoba oil and Argan oil. Moreover being a high in demand brand, it is available in online stores ready to be delivered worldwide at your door step any time.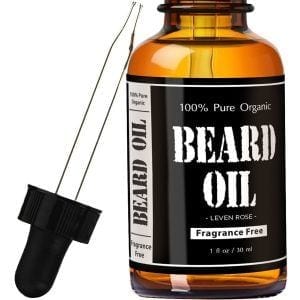 ↓ 10 – V76 Beard Oil
Readily available at an affordable price of $ 19 in Amazon online stores and is suitable for almost every skin type (ranging from dry to oily skin type). Added Safflower oil helps in strengthening hair growth leaving a suave kissable surface (Wink!).