Korean Men Style Statement -Stylish man requires a lot of effort. From picking out the right outfit to perfect matching shoes. All of this needs tremendous effort. We have always come across men who are fashion lovers and are known for their good dressing sense and they are Korean boys. We must keep them in the spotlight today because they have some amazing sense of fashion. They are always updated with the newest styles and outfits available in the markets. Apart from that, they are seen wearing clothes that are top trending. But to look good, one must know how to dress up well along with that, he must be aware of the latest fashion styles.
Here we will give you fashion tips and ideas that can completely change your personality and will make you look smart.Make sure that you never fill your wardrobe up with lots of clothes. They will be of no use. You don't need lots of clothes to look stylish. Even with only a few clothes you can do better. They believe that it is very important to look good when you head out. Girls nowadays are a big fan of Korean male celebrities due to their cute face looks and hairstyles. Some of the most important tips to look stylish and fashionable are as follows.
RECOMMENDED: 19 Cute Outfits for Skinny Guys; Styling Tips with New Trends
1- Keep your fittings right.
The most important thing to make sure is your size is right. Too large clothes will make you look horrible. Keep the fitting right and bring improvement in your style.
2- Keep it simple and casual.
If you want a wardrobe that looks great on you, you should keep it casual. If you dress up formal for a casual hangout, that will not be the right choice. Don't overdo things when dressing up. The more simple you keep it, the more people will like it. Also, it is important to choose the right kind of accessories you wear.
3. Keep it stylish.
Going simple doesn't mean that one can't be stylish. If you plan to wear casual outfit then make sure it is not a boring one. You can take ideas and inspiration from designer books or online. Do slight experiments with your dressing.  Hopefully, it will turn out to be good.
4. Korean Designer Wear
Over the last few years, many Korean designers have impressed the whole world with their talents and impeccable taste in fashion. There are many great Korean designer brands that you can shop at or simply take inspiration from, such as the brand "Blindness" by designers Kyu and Jong. Other prominent brands include "Ordinary People" by Jang and "Heich Es heich" by Sanghyuk Han.
Korean Men Outfit Ideas
Whenever someone talks about fashionable men, Korean ones instantly come in their mind. Even if you've never been to Korea, if you're a fashion freak then you must have noticed how Korean men always rock the runway with their style and attitude. So check out these amazing outfit ideas inspired by Korean fashion!
20. Casual Wear Fashion

 19. Simple T-shirt with Pants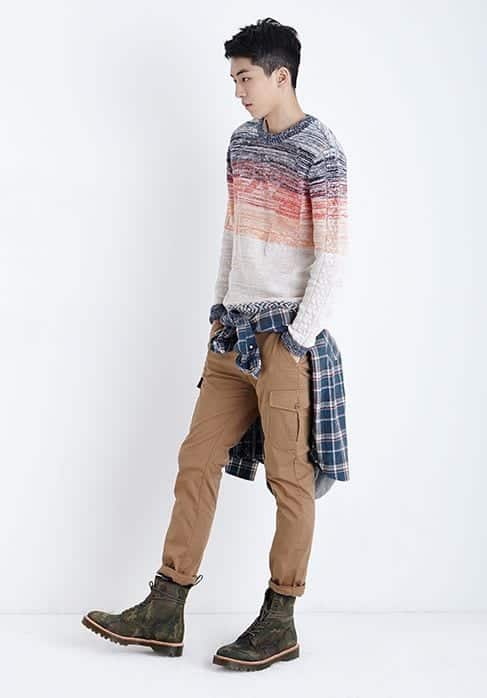 18. Korean Guy Street Style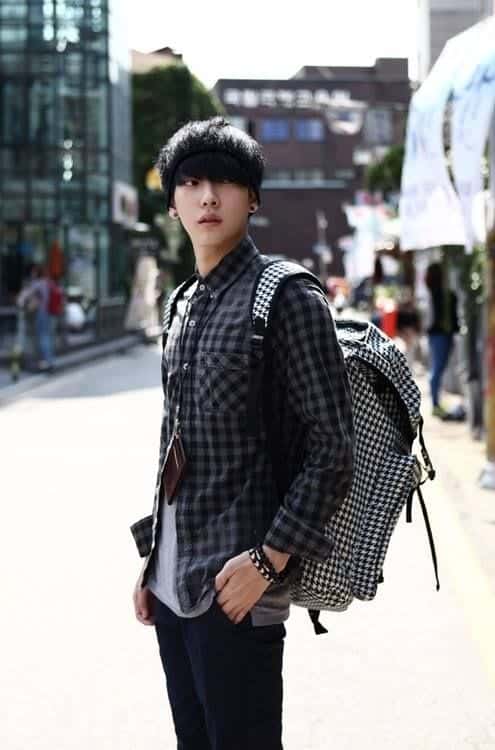 17. Summer Wear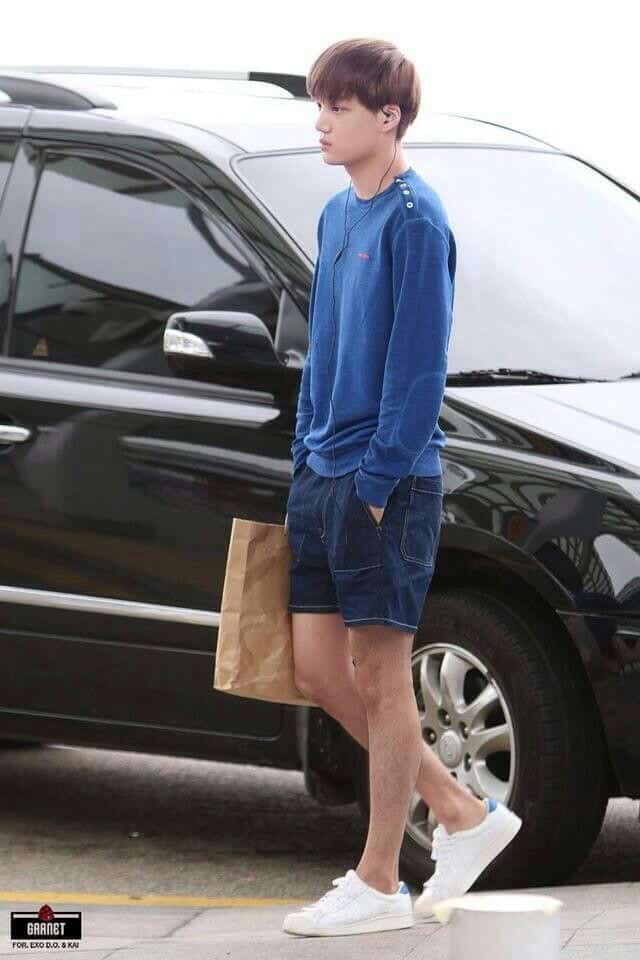 16. Winter Fashion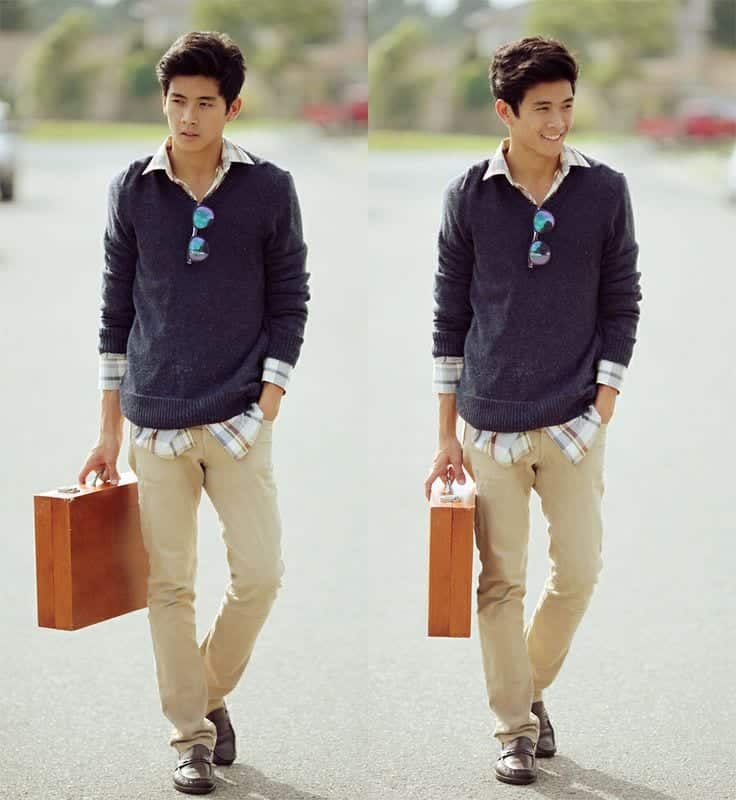 15. Jacket and Muffler Style for Winters
Black whole outfit with a grey colored scarf around your neck will look amazing. For a perfect combo, you can wear black colored jeans and the wear black and white pattern tee with black colored puffy jackets on top. For more casual and funky look you can wear a beanie cap. For some shopping guidance, check out 10 Most Affordable Designer Brands for Men you Didn't Know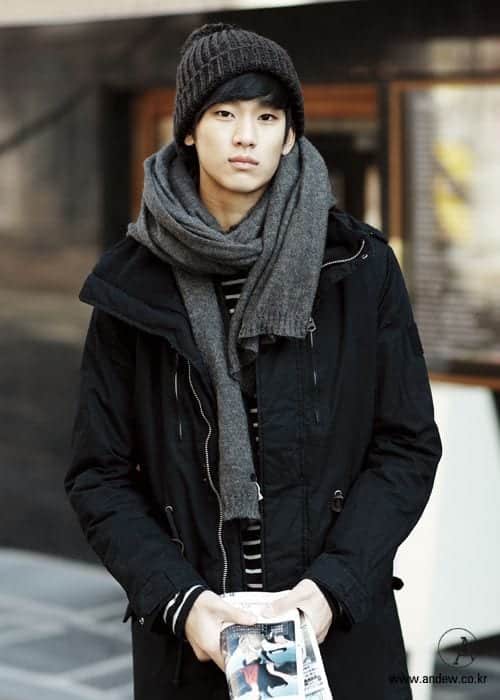 14. Over Shirt Jacket Style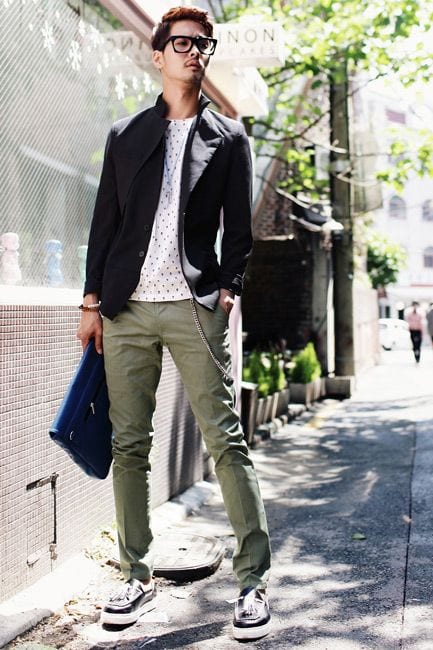 13. Denim Jacket Fashion
Casual fashion trends are incomplete without denim jackets. For this outfit ideas, you can wear black colored pants and then go for black and white striped pattern shirt over it. For the denim jacket, you can wear it in dark blue color. When it comes to shoes wearing opposite colored sneakers in red will be your perfect choice. You'll also find great ideas on both casual and formal dressing from these 30 Most Sexy Italian Men Street Style Fashion Ideas To Copy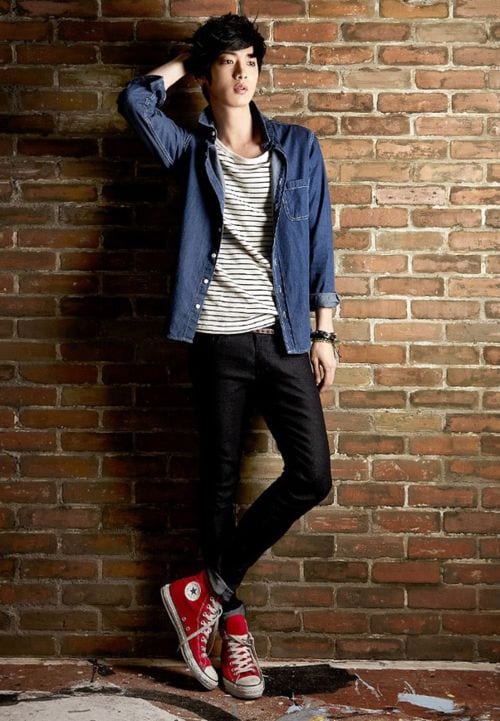 12. Double Jacket Trend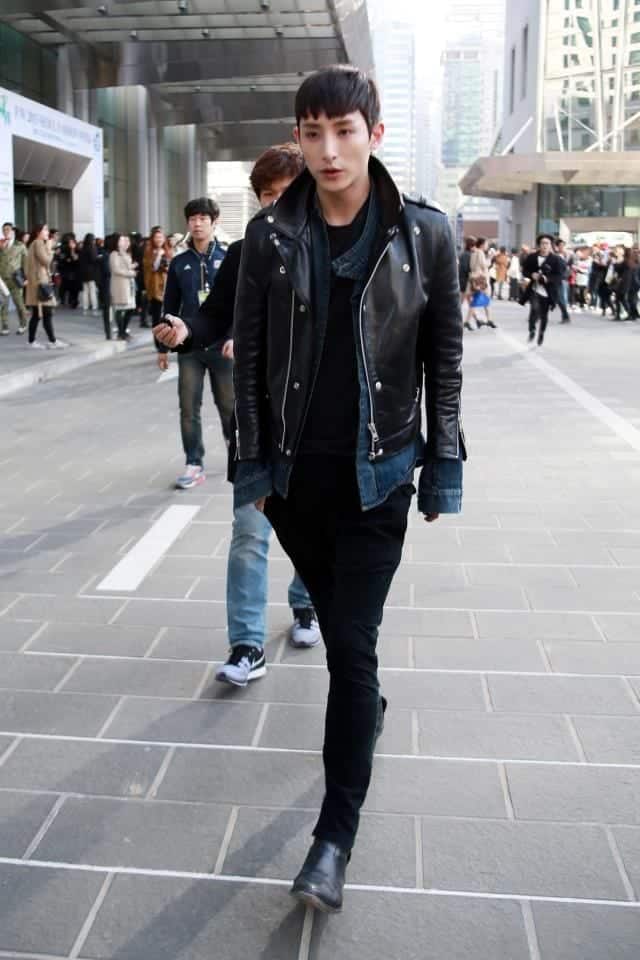 11. Cute Korean Boy Pic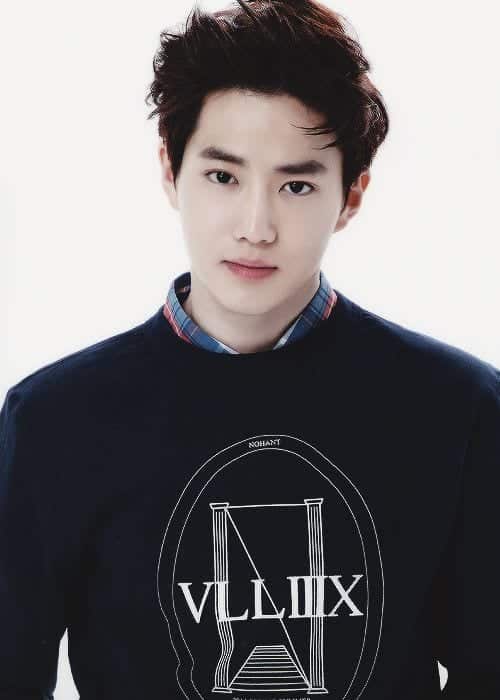 10. Cute Korean Teen Boy with Glasses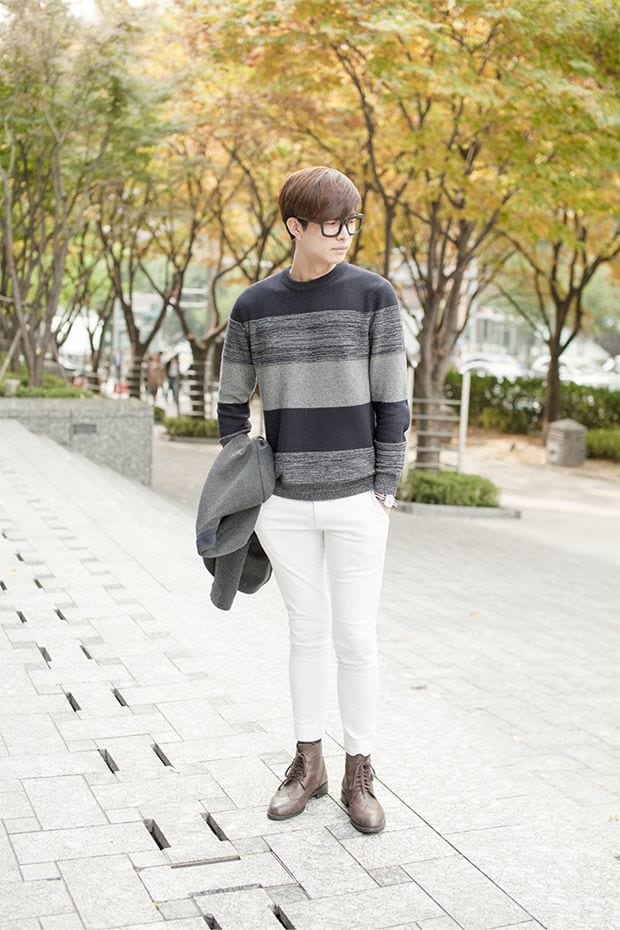 9. Funky Style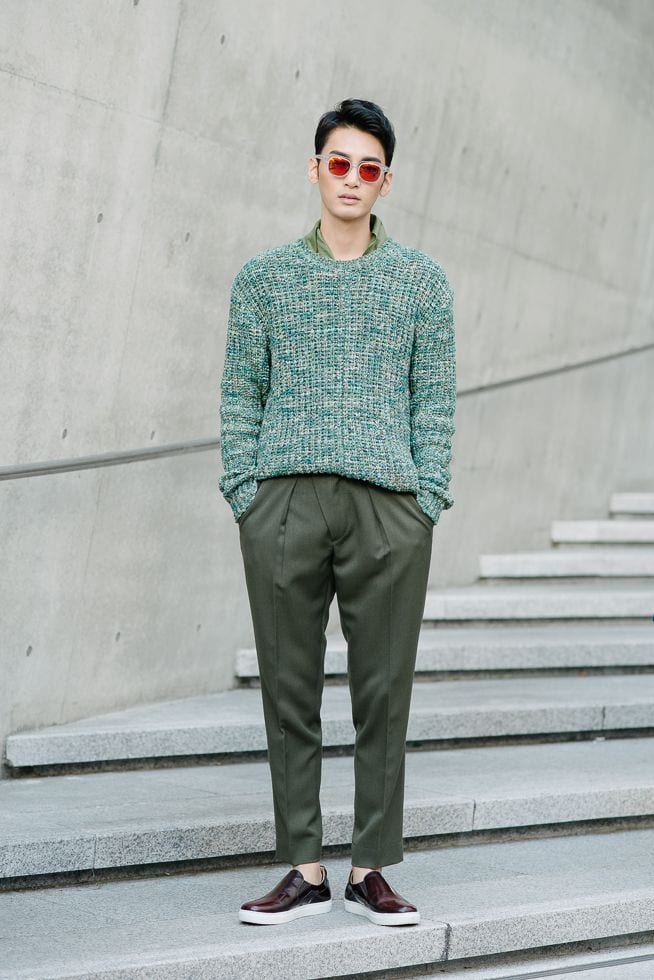 8. Korean Nerd Guy Look
 7. Teen Guy Style
This outfit idea is perfect for teen guys and they can wear it to the beach, to parties or even when going for a boys night out. For this outfit idea simply wear blue colored shorts and then wear any kind of the casual white tee on top of the shorts. If going to the beach you can wear flip flops otherwise you can wear sneakers or any other casual shoes. Don't miss out these 10 Swag Outfits for Teen Guys for Perfect Funky Look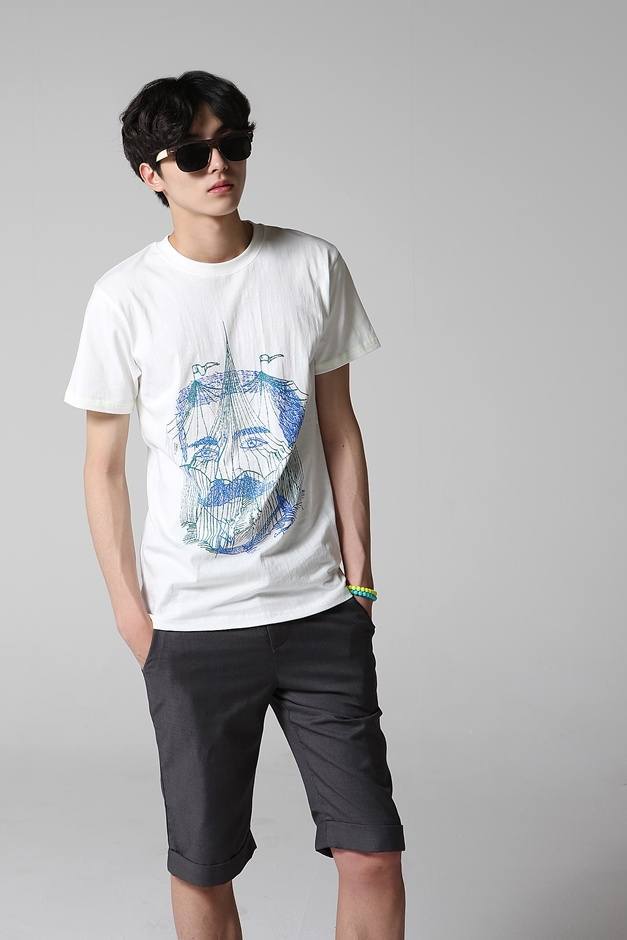 6. Formal Office Wear with Jeans
This outfit inspiration is perfect for interns or for those who've just entered in their professional life. For this outfit, all you need to do is to go for blue colored classic jeans and then wear a formal shirt on top of it. If you're wearing this in Fall or Winter season, you can layer the shirt with a V-Neck sweater and a blazer on top.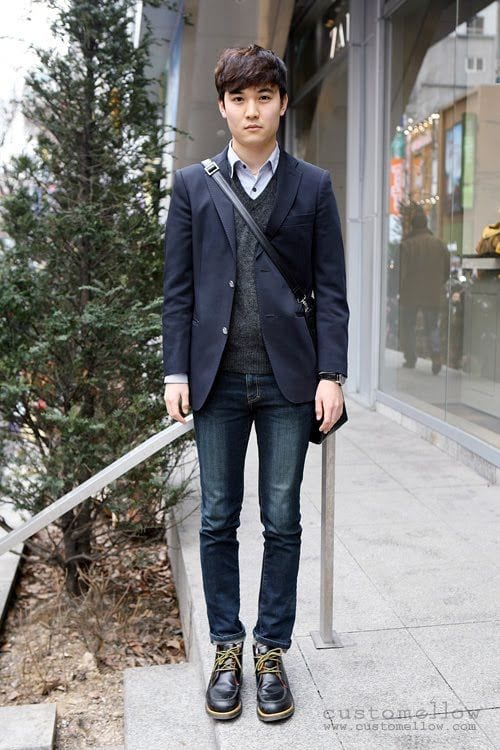 5. Classic Over Shirt Jacket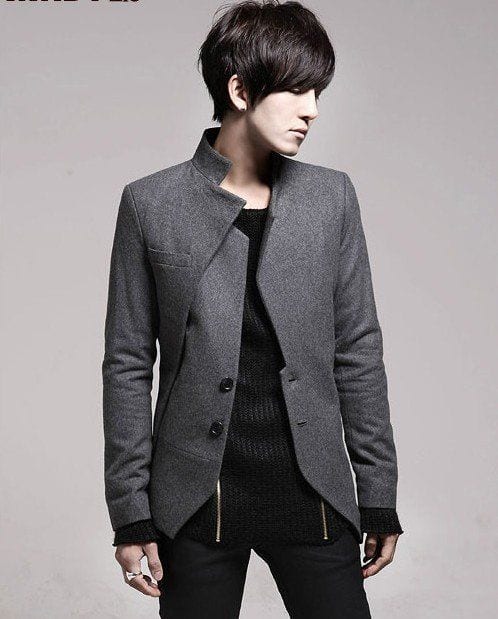 4. Warm Coats for Men
This next outfit is perfect for winter days when you have to go out but you also want to keep yourself warm and cozy. For this kind of an outfit, you can go for gray colored jeans or grey colored formal dress pants. For the top you can wear a sweater or turtleneck in dark blue color and you can tuck it in to look on point. For the coat, you can wear a long coat to keep you cozy throughout the day.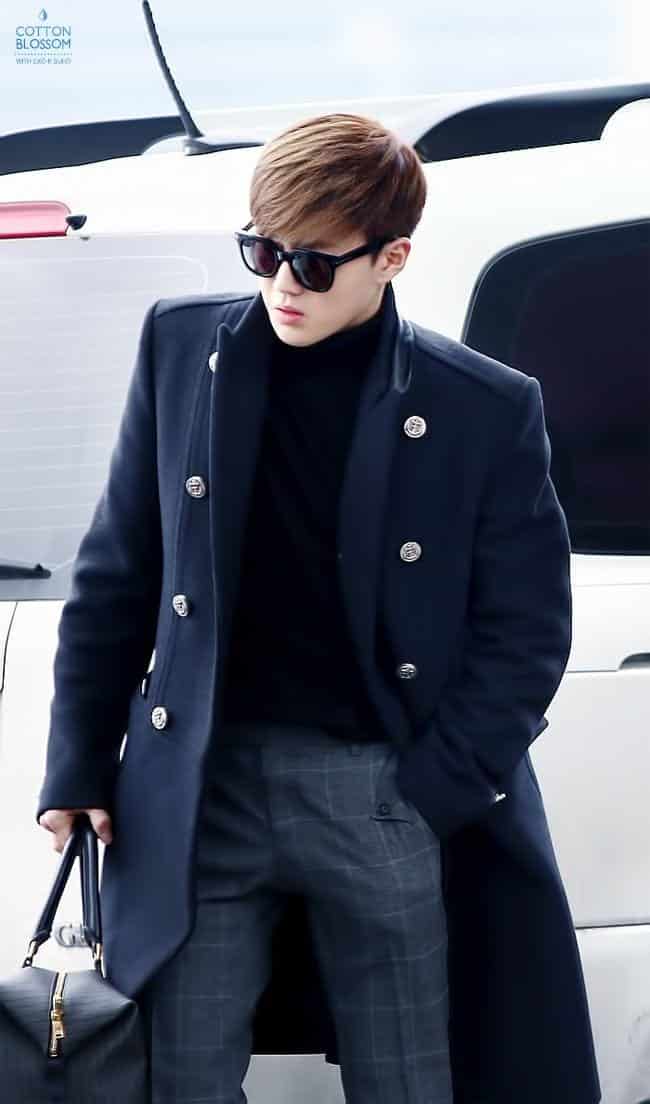 3. Korean Men Hairstyle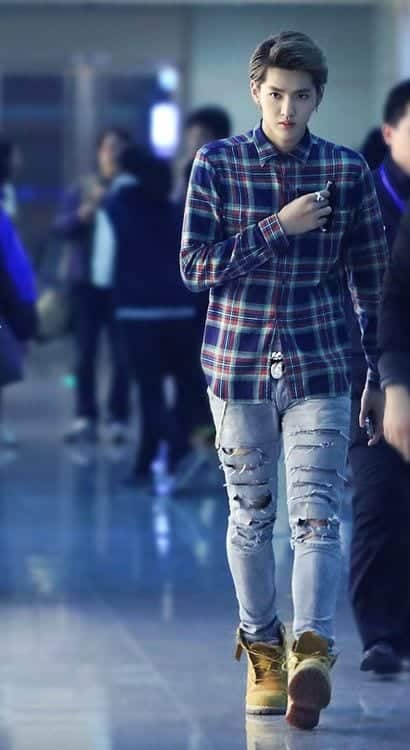 2. 80's Fashion for Men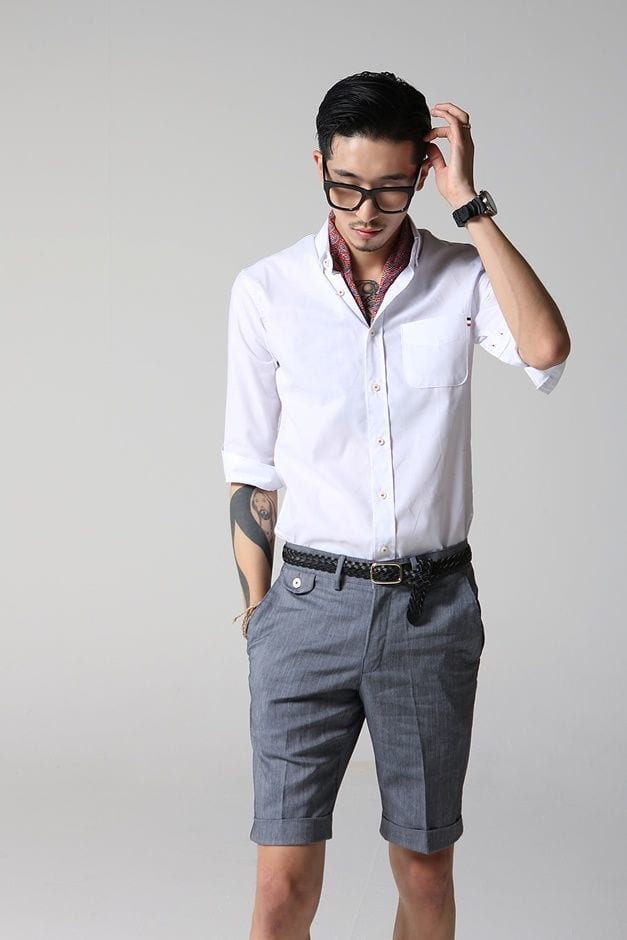 1. Tight Jeans with T-shirt and Jacket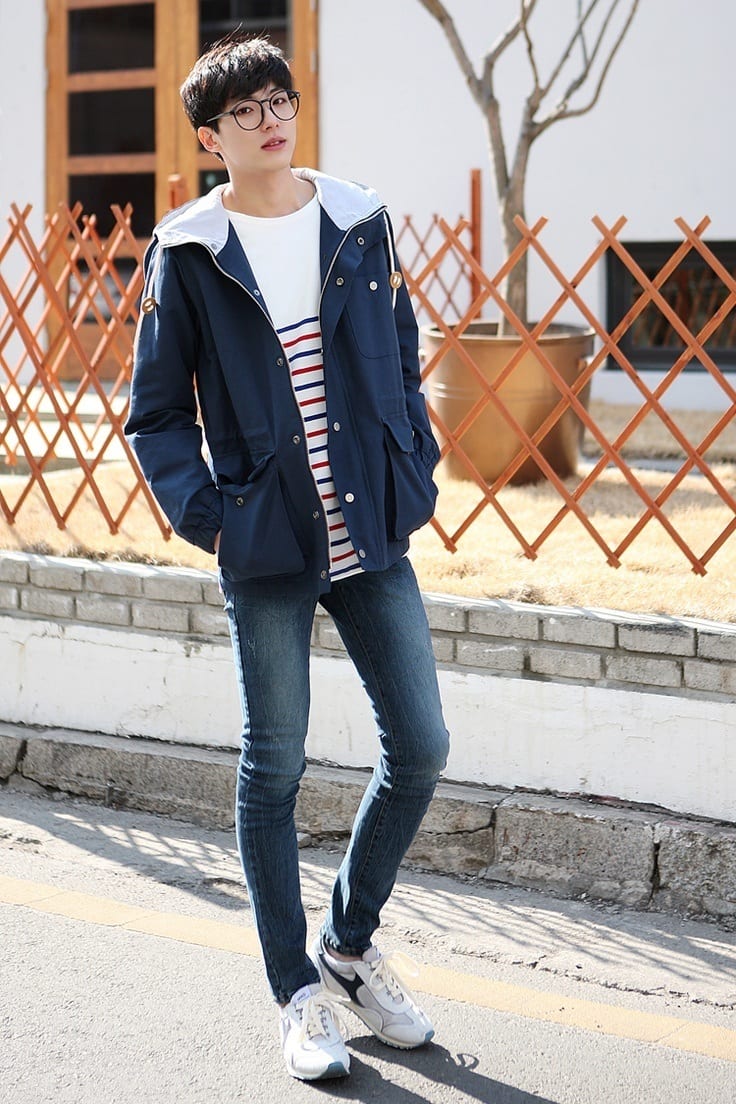 Images via
You can see that Korean fashion is all about looking simple and casual but also smart and well-dressed. Their outfits generally give off really cool and modern vibes and that's what you should look for in Korean fashion. Let us know about your favorite Korean men fashion trend.