Hairstyles for Skinny Boys – At times, it gets tough when you want to choose a hair cut. However, it gets even more difficult when you are skinny, and you want to choose a haircut that would look good on you. So if you are distressed about how to style your hair being a skinny boy, then you are at the right place;
All you have to do is scroll down and figure out which hairstyle suits you the best in this new year! Everyone goes through this time where one cannot choose what hair cut would suit the face cut and the physique they carry. Read on to figure out your new year look that would not only make you stand out in public but give you a more swag and confident look. Following 48 hairstyles will surely help you steal the show!
Perfect Hairstyles for Slim Guys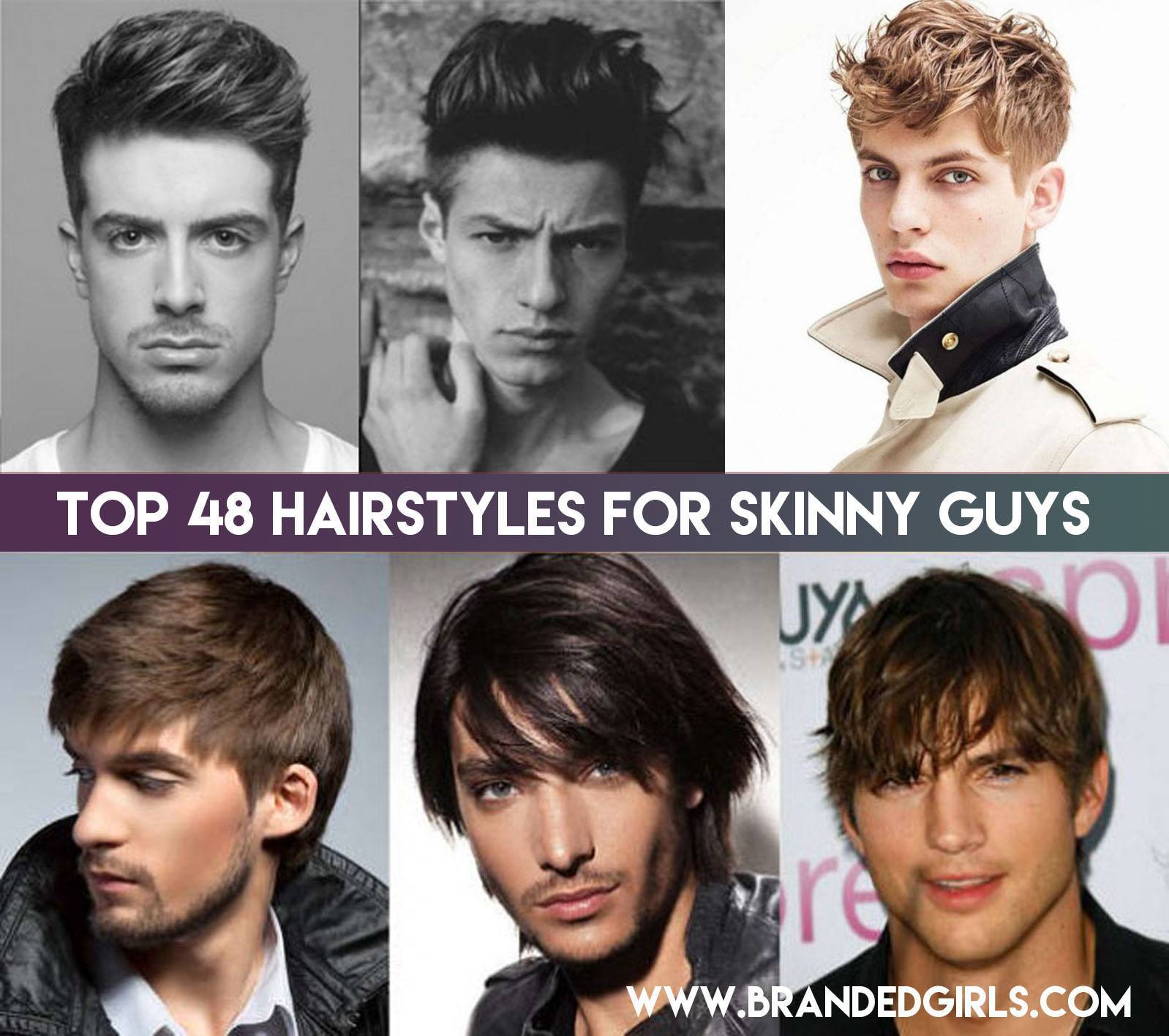 ↓ 48 – The Classic Trim
Looking for a vintage classic look that won't limit you just to office diaries but also give you a classic neat look for formal dinners or events. The puffed up look on top with clean trimmer look from sides and settled with gel completes your look for any event for the day. So if you have a skinny face; don't be shy – get the cut and style your hair and gel up to complete your look for the day. For more amazing ideas, you should also have a look at these 150 most trending hairstyles for men.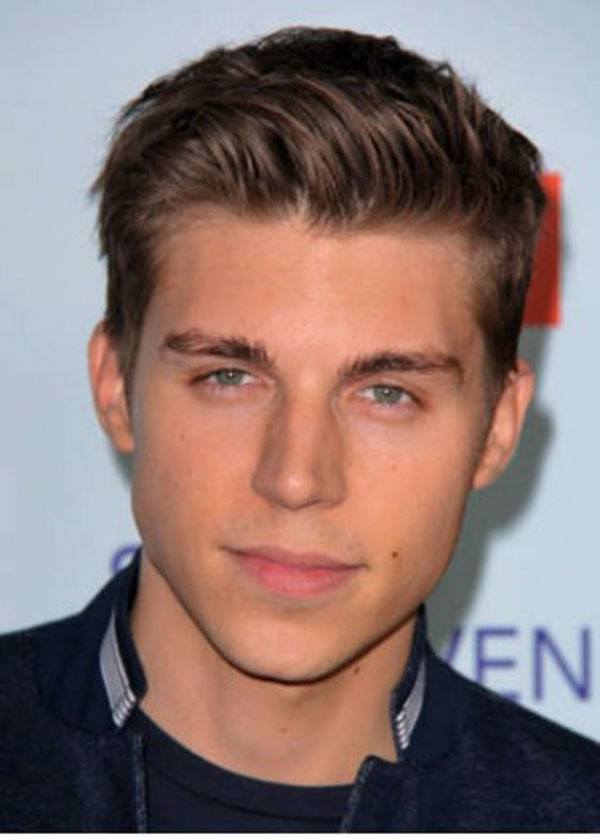 ↓ 47 – The Famous Buzz Cut
If you are looking for an easy to go and low maintenance hairstyle, then the buzz cut is the one for you! A haircut that would give you a summer look with a perfect sharpness that you usually see being carried by army soldiers. But that doesn't mean it won't look good on others; if you browse around, you will notice many fashion models and actors are following different buzz style – one of the famous buzz styles is cut fade buzz hairstyle.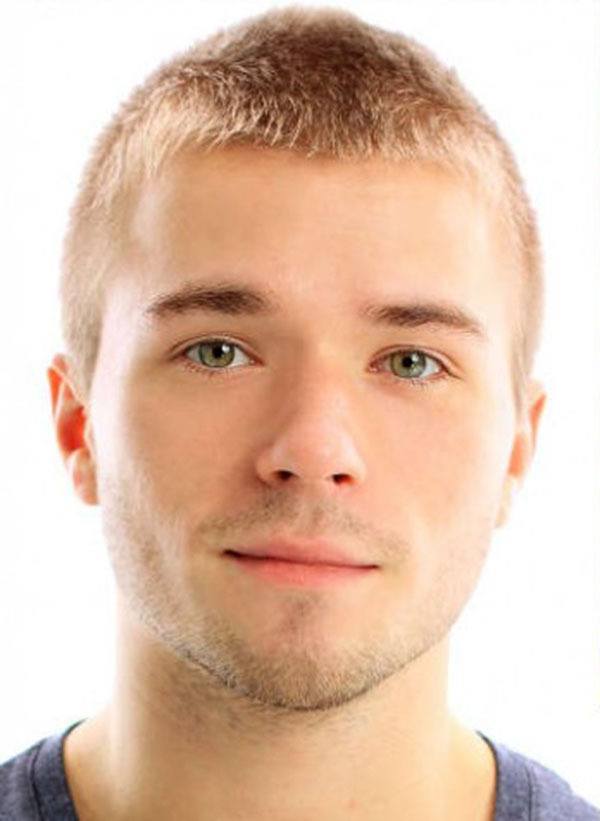 ↓ 46 – The Under Cut
One of the most popular hairstyles is the undercut hair cut that's not only modern but its something that's been followed by celebrities as well. This hairstyle is something that would look good with everyday work outfits, while of course being trendy. The Undercut hairstyle would go for all type of occasions be it a formal party or for business appearance.
↓ 45 – The Straight Shag
The long or short shaggy hair cut is something that won't only grasp more feminine appreciation, but it would also reflect the simplicity of a person. With a skinny face, shaggy hair cut will give you a messy yet exotic look. And anyway, skinny boys with messy hair tend to look more handsome apart from the fact its an easy to manage style that would rock your professional yet social affairs as well.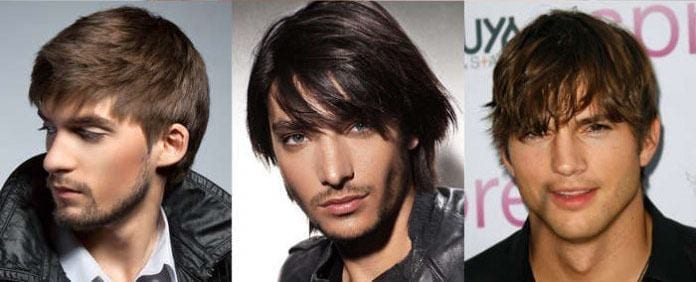 ↓ 44 – The Wavy Shag
If you have wavy hair – go for Layers of wavy shaggy hair, that would surely be perfect for this new year! This summer go for something different – if you have wavy hair then go for a long wavy shaggy hairstyle just to give a unique swag look!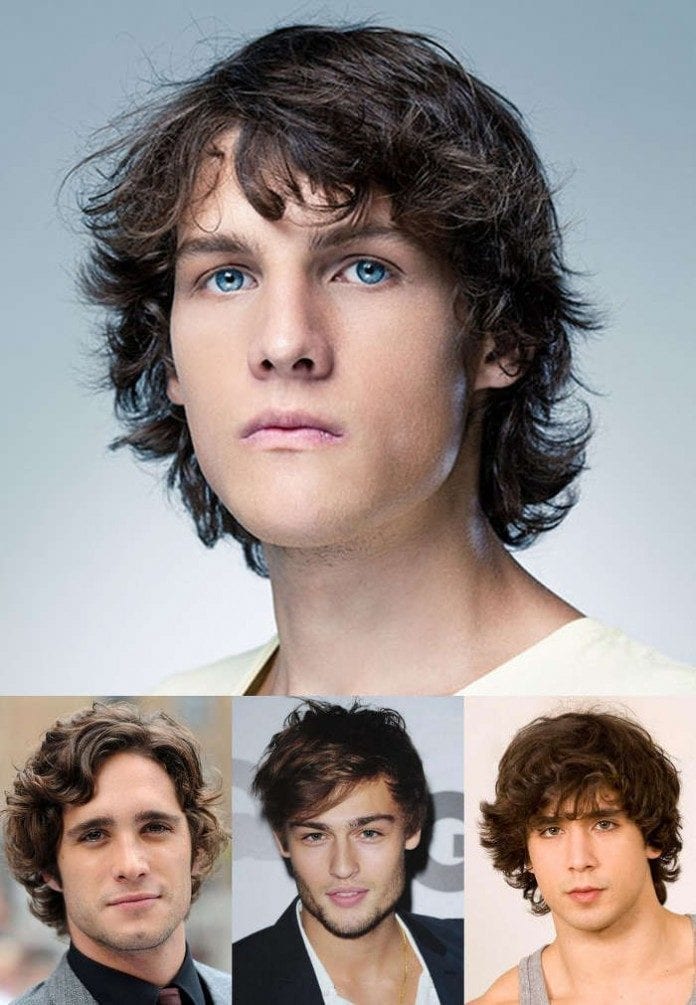 ↓ 43 – The Mohawk
Mohawk hairstyle is something that inevitably requires a lot of maintenance to keep it up to the level. It also needs a lot of confidence to carry it out. However, it sure has a lot of variation that has become trends for many models with a skinny face. Even business tycoons are going for Mohawhairstylele. The Mohawk hairstyle has that sharp look that gives boys the casual yet edgy look to provide the classy professional dapper look!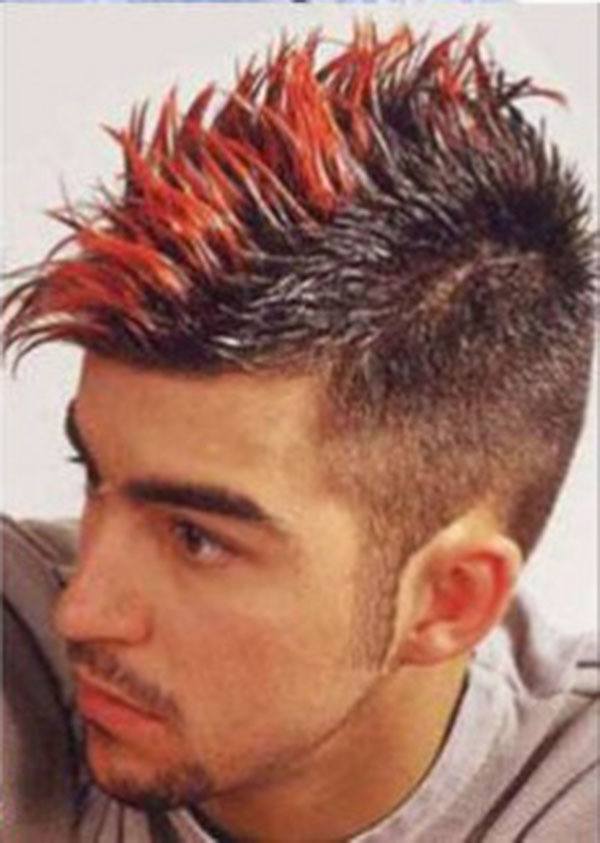 ↓ 42 – The Side Part
Boys with skinny faces, if you are looking for something that would give you a vintage look then this all-time favorite hairstyle is something that you should go for; that is the side part hair cut! The side part hairstyle is something that would give you a complete look for everything; be it a casual hang out, college or for an office day!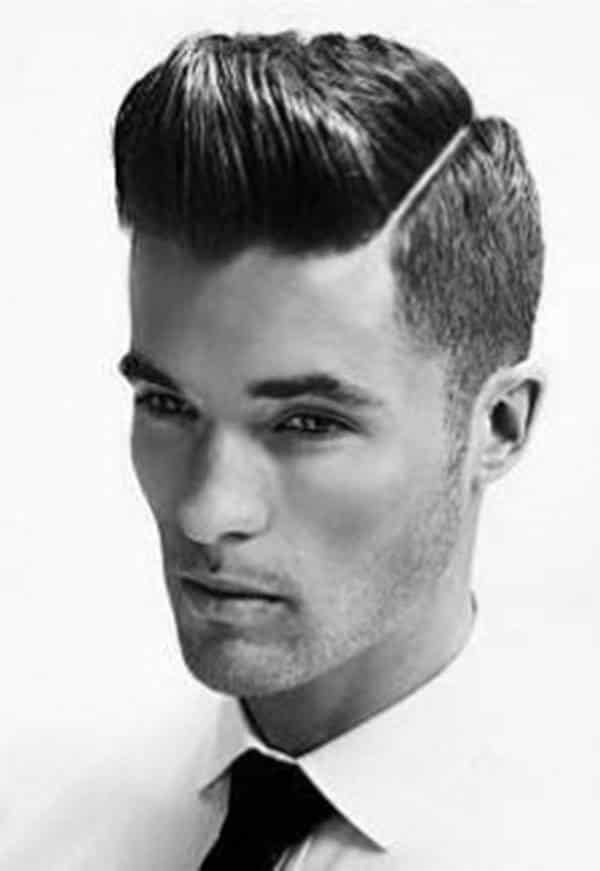 ↓ 41 – The Ponytail
A trend that never gets old is the man in a ponytail! It's something that been in trend from 80's decade – the hair cut has many variations in itself. To all the skinny boys – all you need to do is grow your hair long and then tie a knot on top and let the rest of the hair loose – something very trendy and appealing. The variation in ponytail includes laid back, curls & messy knot, ponytail with a side part and many more!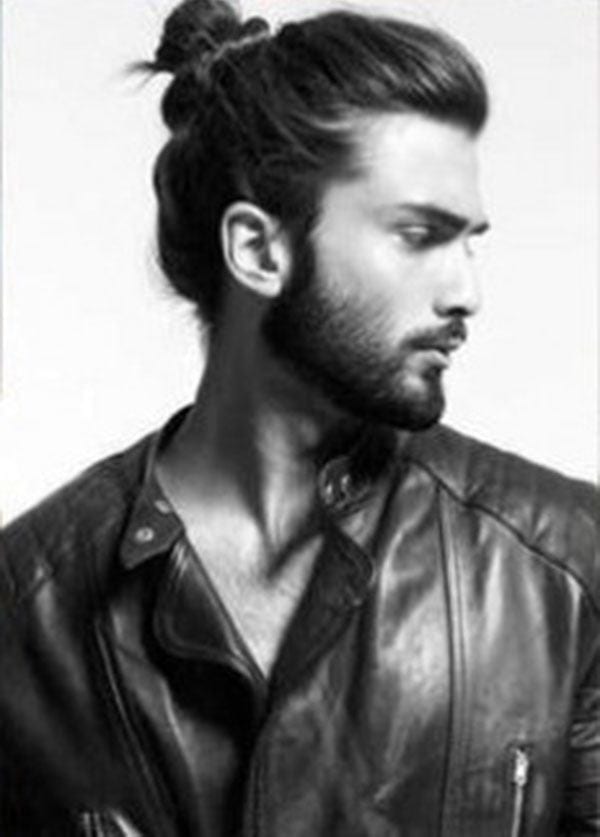 ↓ 40 – The Spiky Fringe
The Spiky Fringe is something trendy in this new year! This look is not only eye-catching but classy enough to give you an entirely new personality. If you have doubts that this look is not for you – then you are so wrong, the spiky fringe is something that suits every age group and with any physique. Skinny boys don't have to worry about whether this would suit them or not – because it would give them the edgy and versatile look!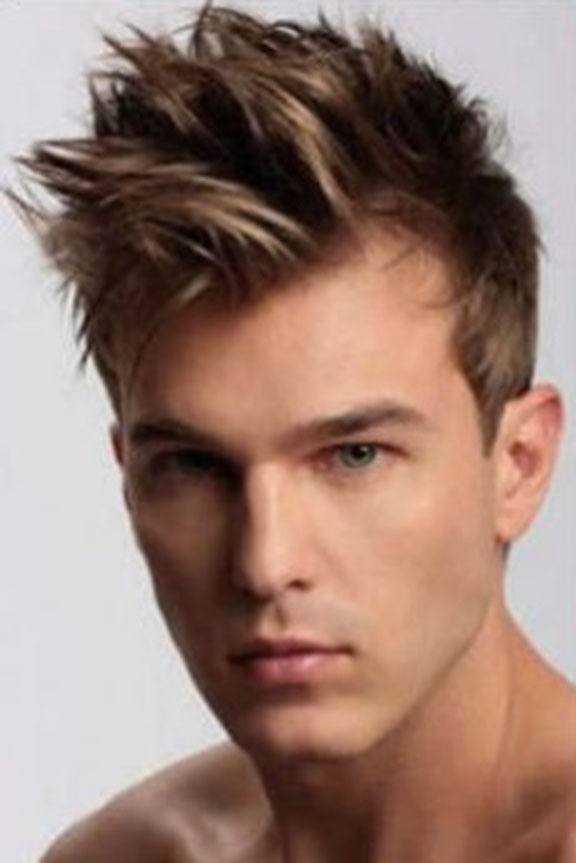 ↓ 39 – The Short Dreads
Smith-inspired cool short dreads are out new hairstyle magic for this year and for the years to come. Short dreads is is something that is unique and turns a lot of heads! The dreadlocks are something that's been going on for decades and if you are worried and anxious about this new locking then look below for inspiration!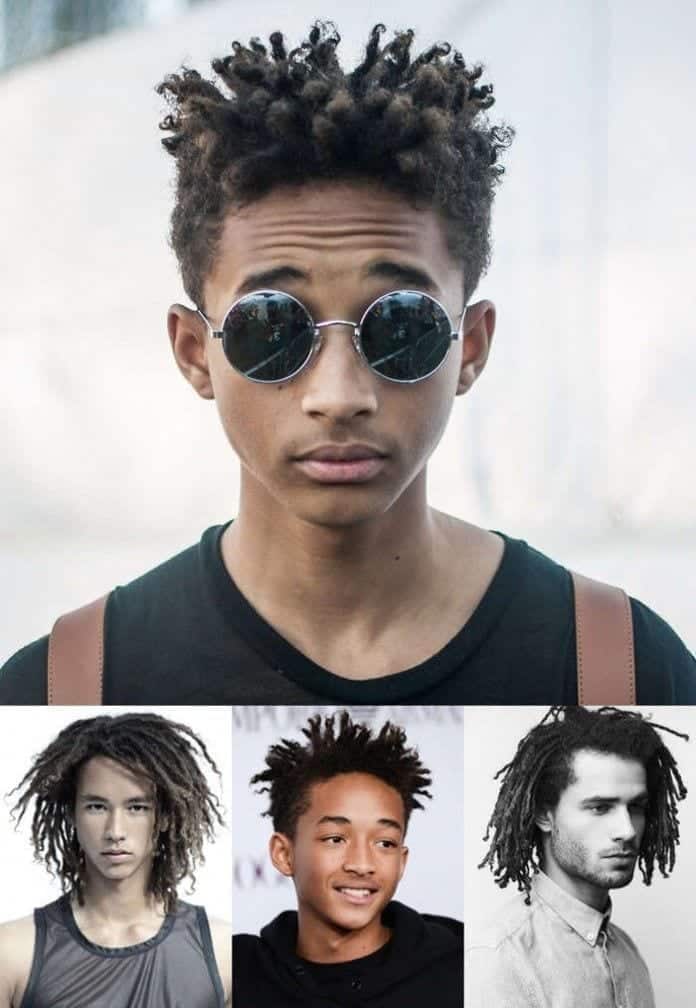 ↓ 38 – The Faux Hawk
If you are planning to do wonders with your styles, then go for something as appealing stylish as a faux hawk but to look perfect in this hair cut – one has to focus that it's edgy enough else you would end up spoiling the entire look. This hair cut has been around for decades for skinny boys. However, it keeps on updating with some slight variations. By the name of it, you might think of it as a complex hair cut though it's not and you don't have to be afraid of it! All you have to do is make sure that the top is longer and spiked up compared to sides that are clipped short!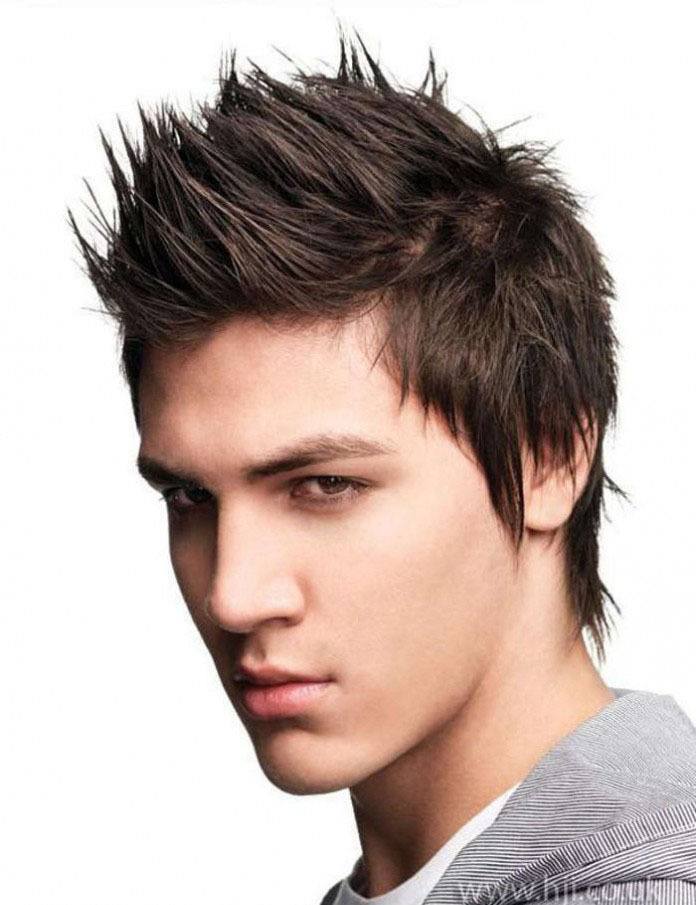 ↓ 37 – The Pompadour
To all those skinny boys, who are a looking for something sophisticated smooth, clean look that goes back to rock n roll era then pompadour hair cut would do wonders for you. Pompadour hair cut is undoubtedly a serious business and leaves a strong impression. To bring out the best look in pompadour hairstyle it surely requires maintenance and a lot of grease and shine! In the past, people used to gel it up a little more than needed. However, today's modern cut is usually less shiny and combed up from front to give it a vintage style.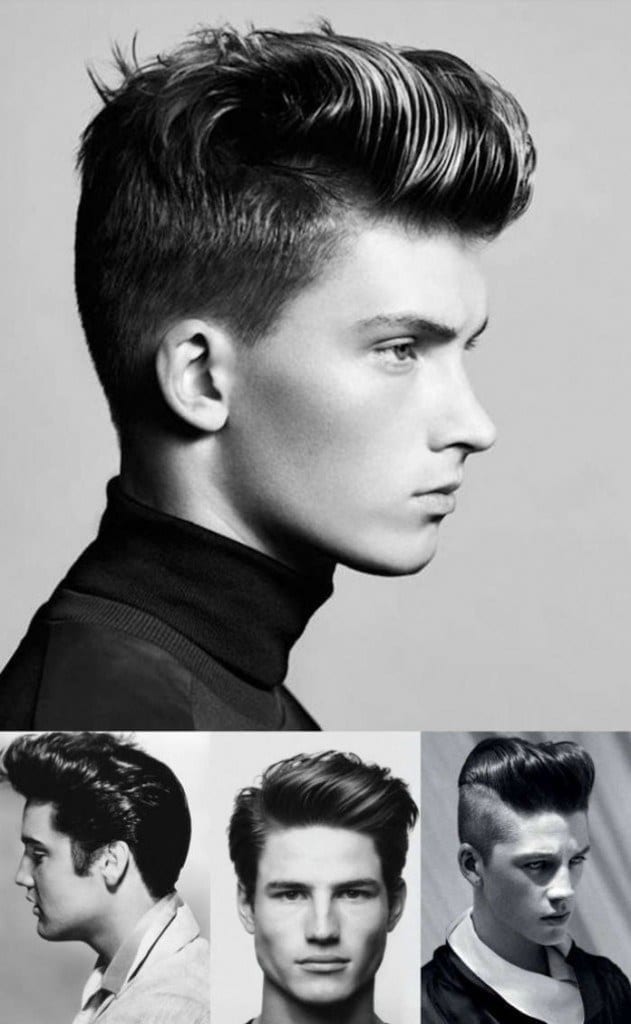 ↓ 36 – The Modern Mullet
The modern mullet hair cut is something that's usually avoided by boys. However, if short and long hair are combined correctly, then a perfect mullet hairstyle will be created. Hipsters of old age used to follow this look, though if a skinny boy gets a proper creative stylist can cut short hair on top and keep long hair at the back closer to neck – maintaining the hipster look will surely turn a lot of heads in appreciation.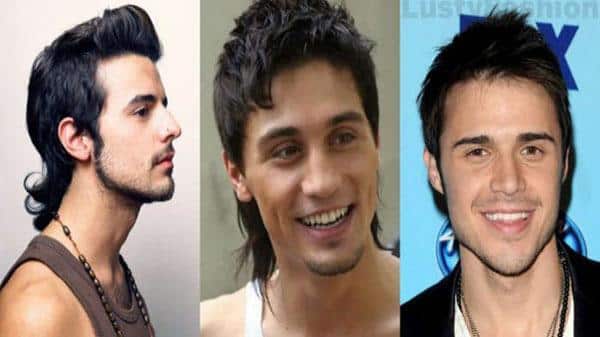 ↓ 35 – The Perfect Tousle
Who knew being skinny could be handsome and stylish too. Well, the look below clearly says it so. Mostly who comes across this look ends up callings it a disheveled, messy look. But this new year is a lot about time saving and low maintenance looks. Apart from that, they just got out of bed look is what makes it even more attractive. It would work in for any type of occasion with any hair cut; be it long, mid or short. However, stylists recommend this cut with longer to medium size hair cut.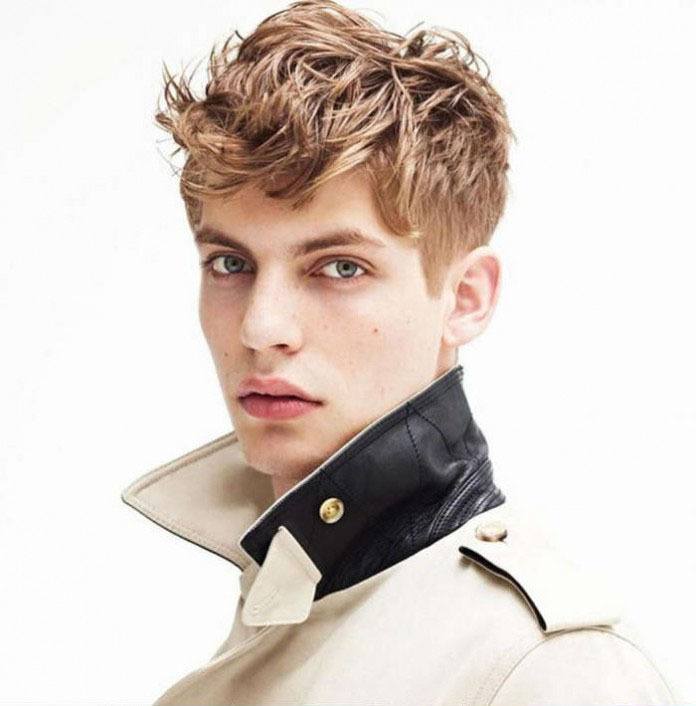 ↓ 34 – The Textured Curly Undercut
The textured curly undercut requires a creative stylist to work on fades and style that provides a good contrasting way! This haircut surely requires grooming but if you are skinny and you want something that would make you look a dapper gentleman than don't think get it done!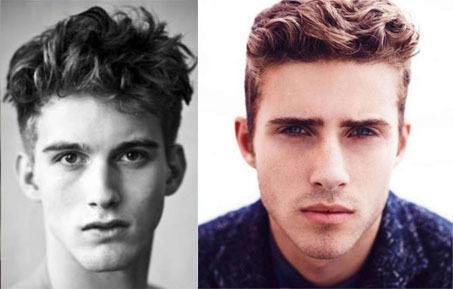 ↓ 33 – The Straight Fringe Haircut
The fringe haircut is something that would surely good on boy's whose physique is skinny and petite. If you have a straight silk hair then this haircut is surely what would look good on you!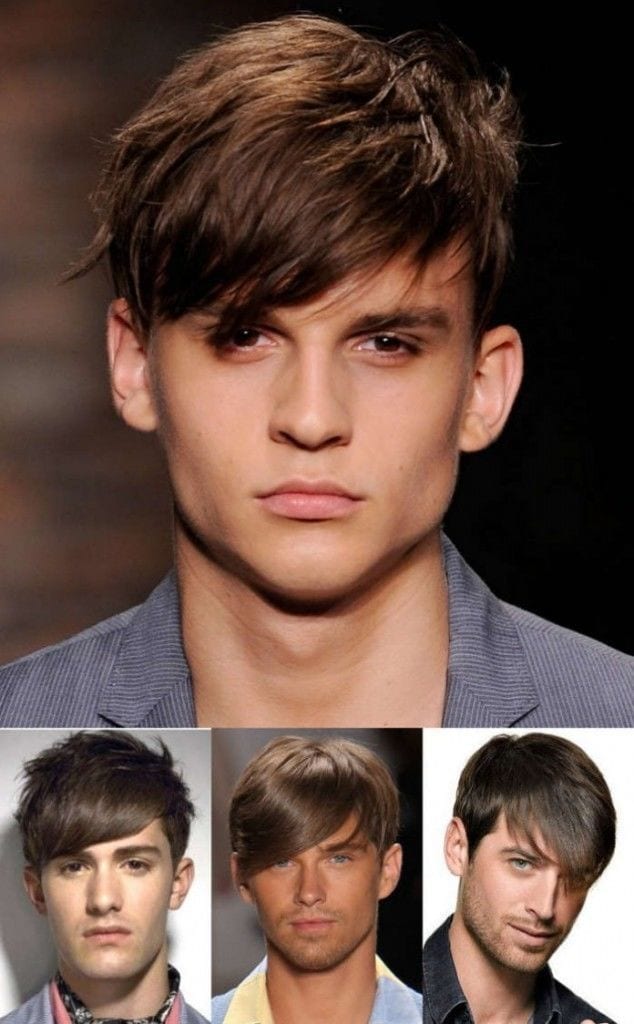 ↓ 32 – The Vertical Haircut
The one of the known cut is the vertical haircut – a perfect cut for skinny boys for this summer's, of course, it surely depends on the texture of your hairs. This hairstyle can surely work well with short and long hair both depending on your preference. And to make it pomade up and give it a neat and slick look then apply hair wax though you can usually modify it depending on your choice.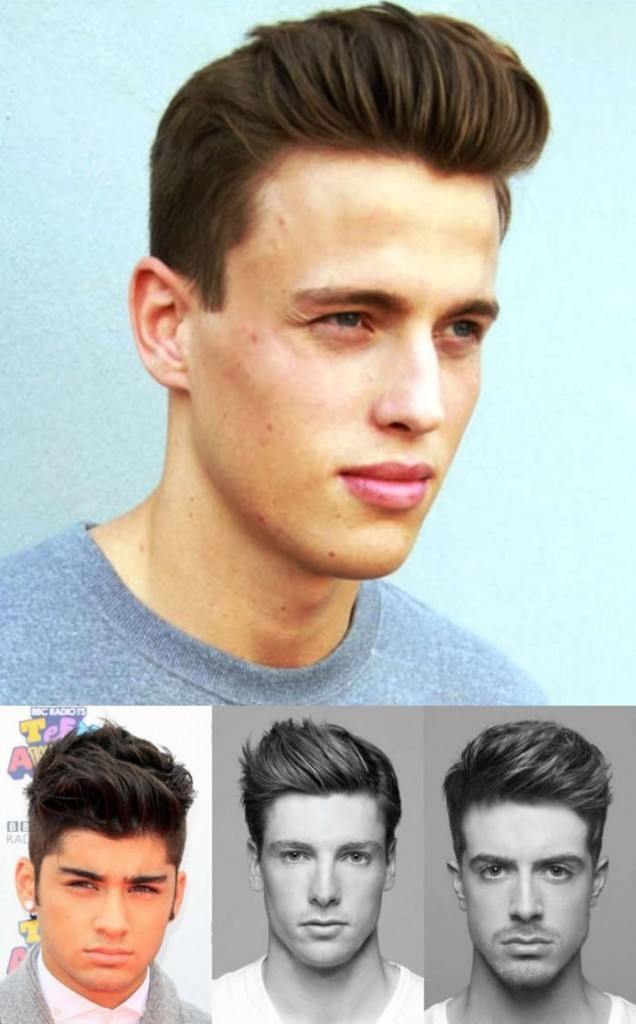 ↓ 31 – The High Volume Haircut
Looking for a high volume Haircut? If yes then this is it for you! After a high volume cut all it requires is a little more effort than the usual. To show volume on top, you would require a brush and blow dry to create and maintain the desired look for your hair style.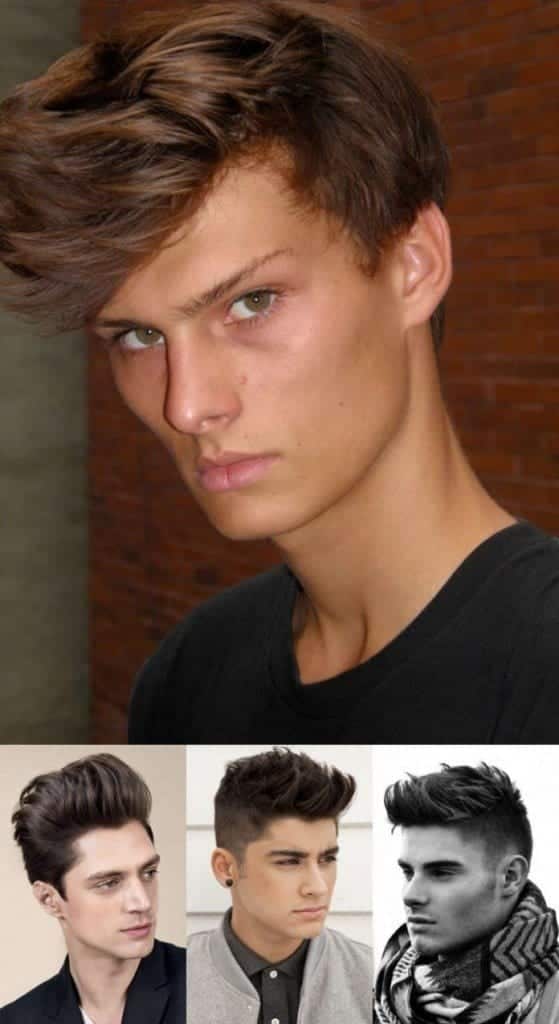 ↓ 30 – The Messy Fringe Haircut
Messy fringe is a known hairstyle where boys usually prefer to keep messy bangs falling over the forehead area. The good part of this cut is that it requires less effort and works with all type of hair texture; be it curly, wavy or straight – the loose front bangs is something that a lot of boys are looking forward to this year.
↓ 29 – The Classic Fringe
The Classic Fringe is usually for those with straight slick hairs. With the side part and fringe covering half the forehead to create the boyish college look. Something that works best for day to day activities.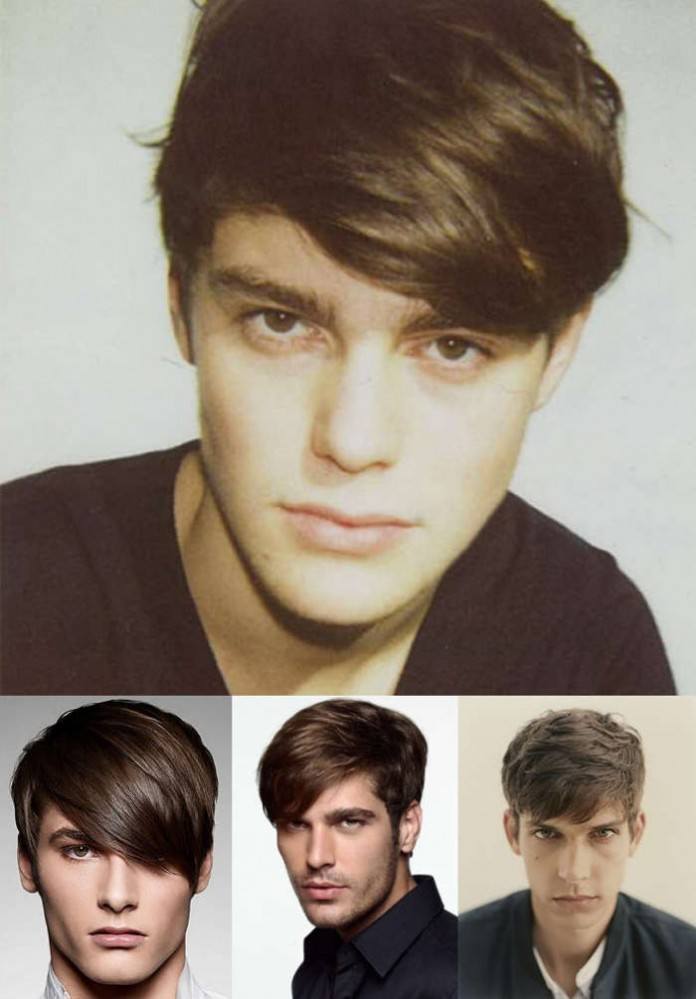 ↓ 28 – The Wavy, Curly Tall Haircut
The wavy, curly tall haircut is something that's not constrained for curly hair only; if you have straight hair, you don't have to worry it still can look stunning with the proper use of the gel.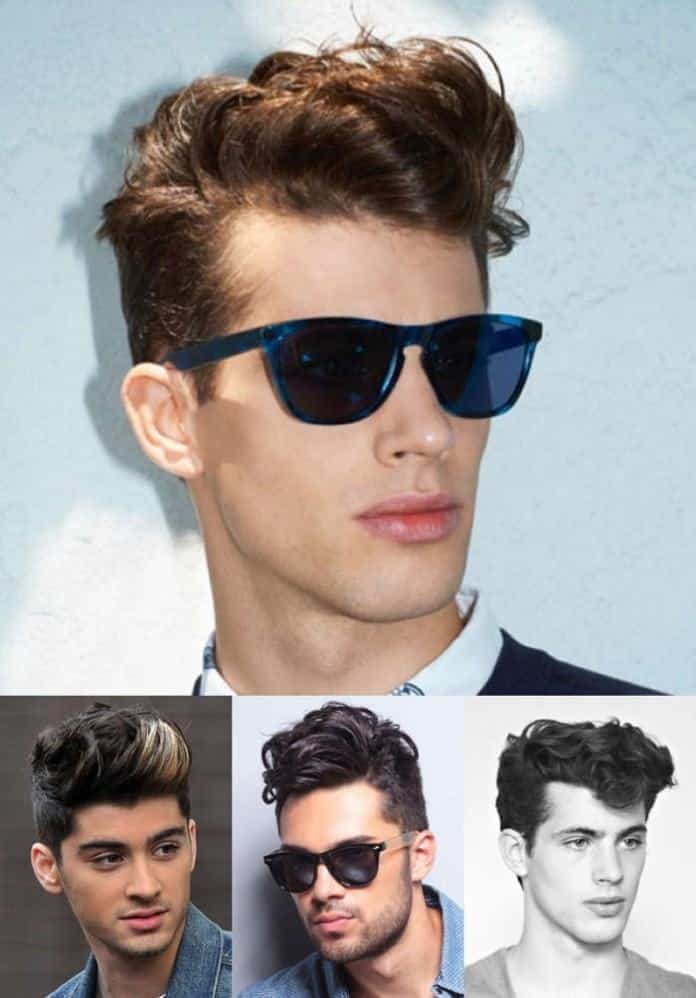 ↓ 27 – The Loose and Long Combed Back Haircut
Skinny boys can comb their hair long and loose hair back and give a clean look to attract surroundings.

↓ 26 – The Disconnected Undercut
Are you looking for a hairstyle that we usually see David Beckham or Brad Pitt celebrities styling up? Then the disconnected undercut is something that you should go! This hairstyle is not only followed by stars, but people who want to keep up with the trends should go for it too – This hairstyle is in a recommendation for decades.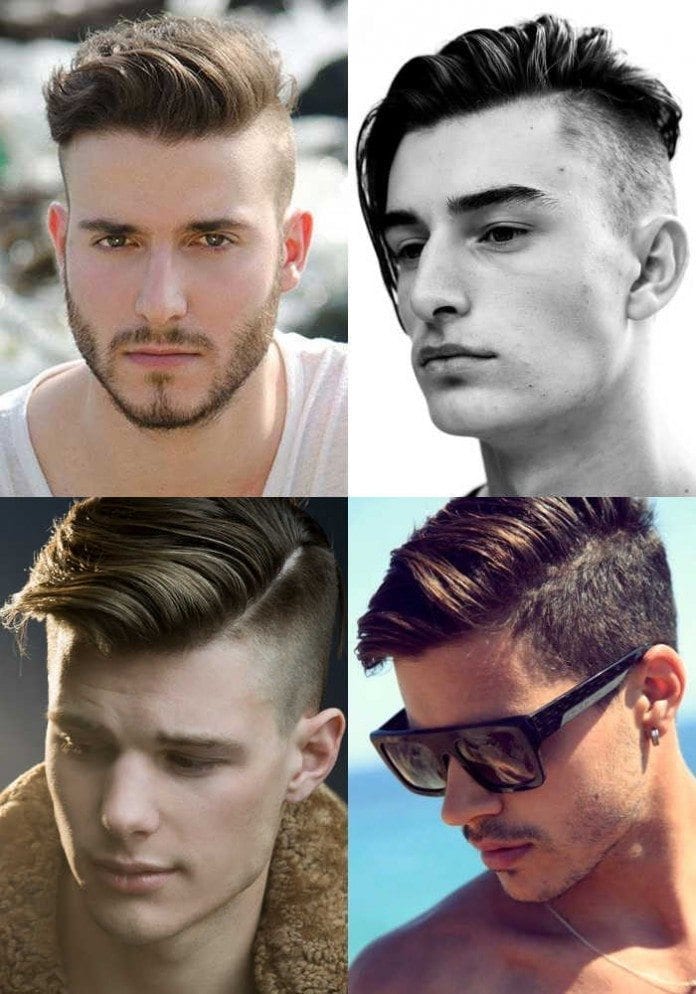 ↓ 25 – The Disconnected Pompadour
The disconnected pompadour is the break between side hair clipped and trimmed shorter compared to the top hair that the stylists recommend to be kept longer. To keep the pompadour look alive yet with the trendy look of disconnected haircut prominent on the sides. The pompadour disconnected look is something that explains the boy is outgoing, extrovert and adventurous.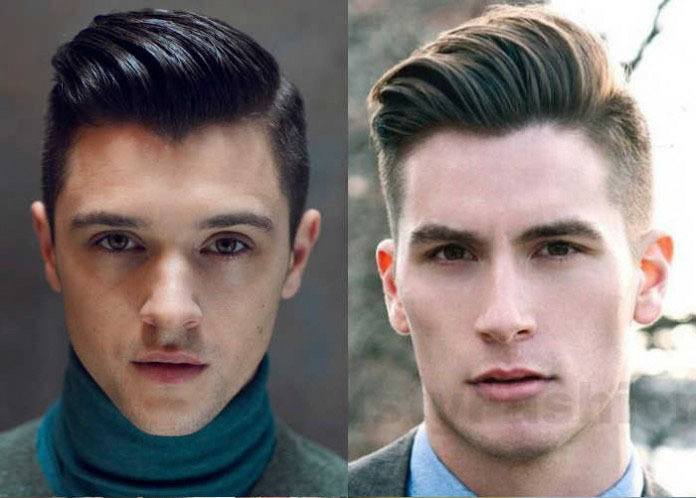 ↓ 24 – The Fade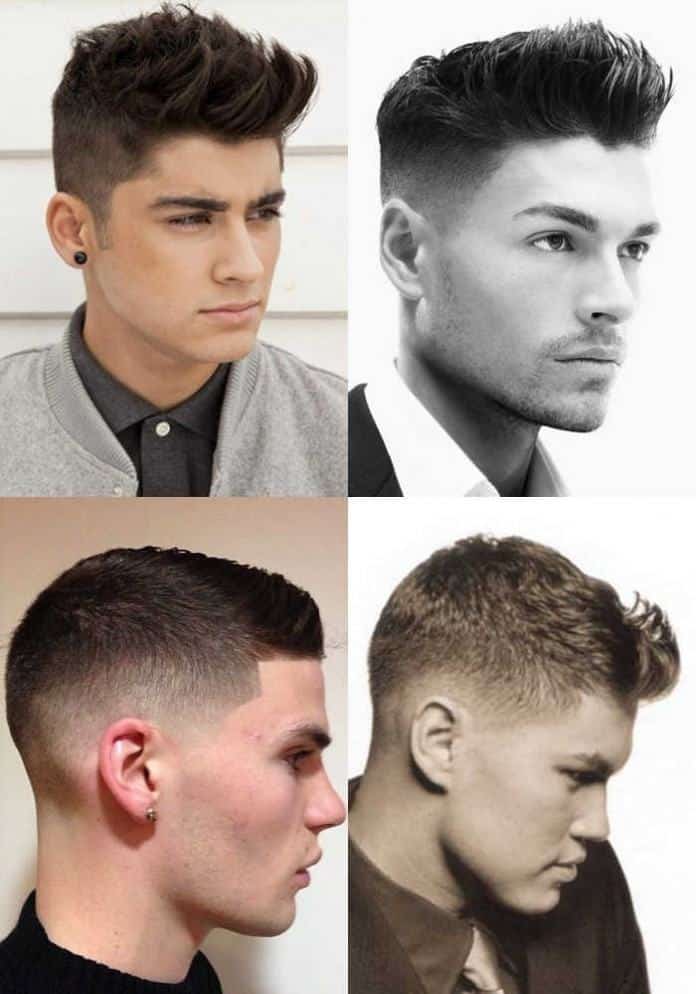 ↓ 23 – The Quiff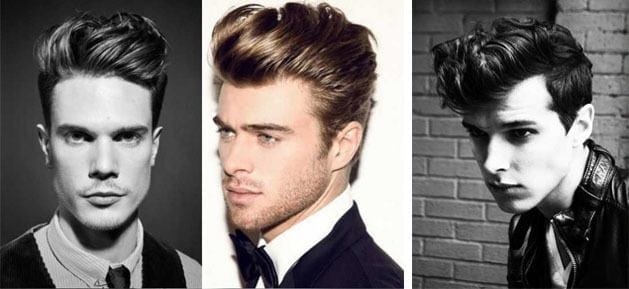 ↓ 22 – The Surfer Style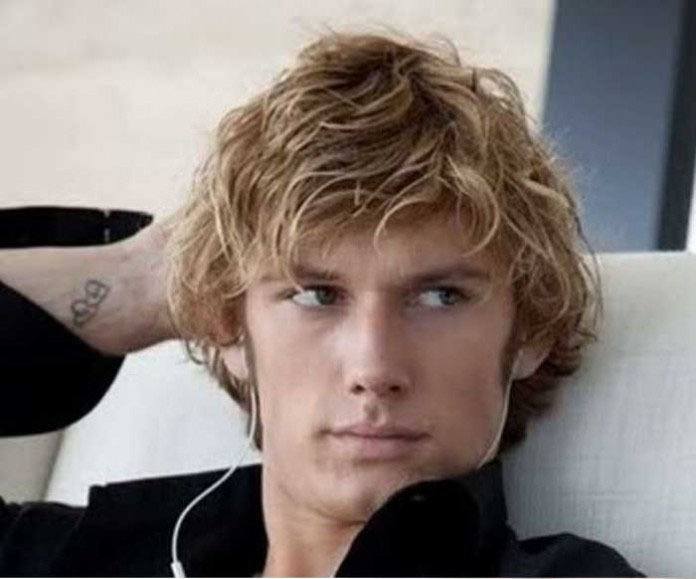 Don't forget to see these 30 cute and romantic things to say to a girl to win her heart
↓ 21 – The Wings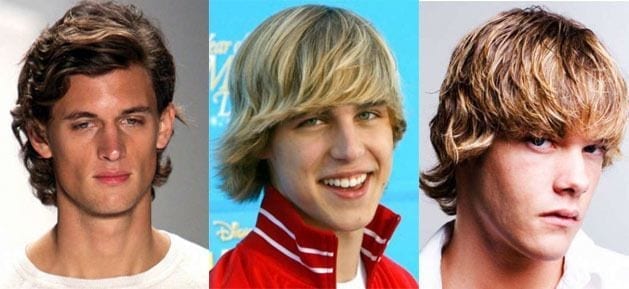 ↓ 20 – The Emo Haircut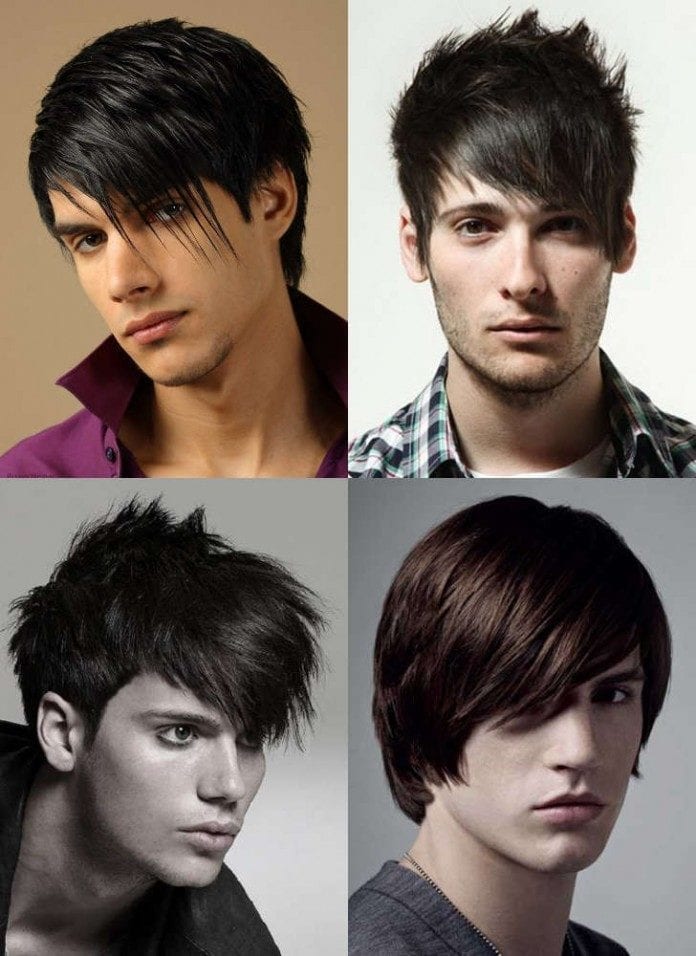 ↓ 19 – The Blowout
↓ 18 – The French Crop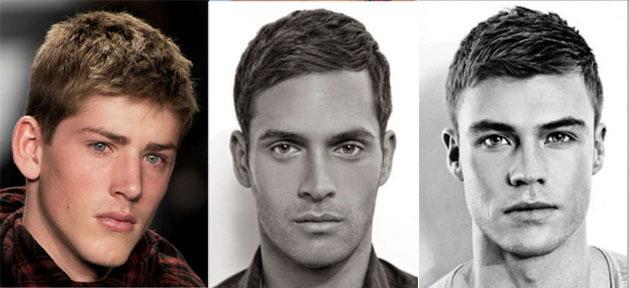 ↓ 17 – The Brush Up Hairstyle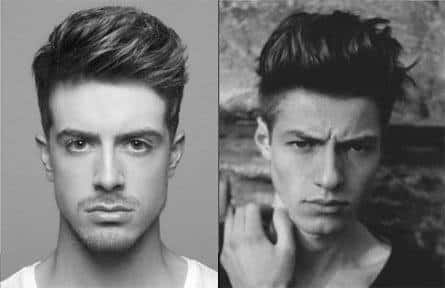 ↓ 16 – The Mop Top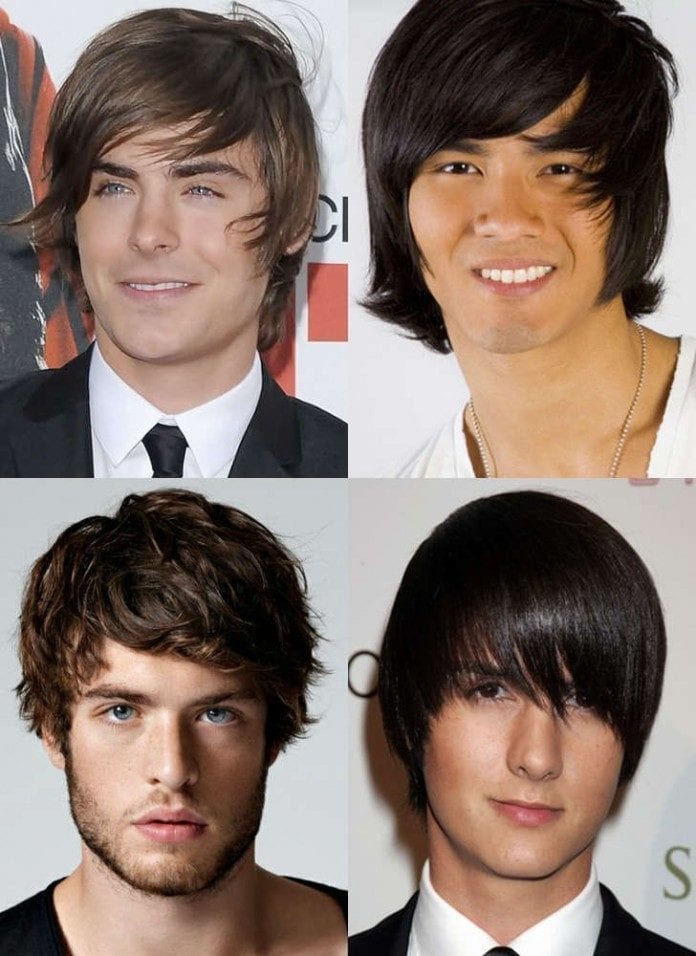 ↓ 15 – The Messy Pompadour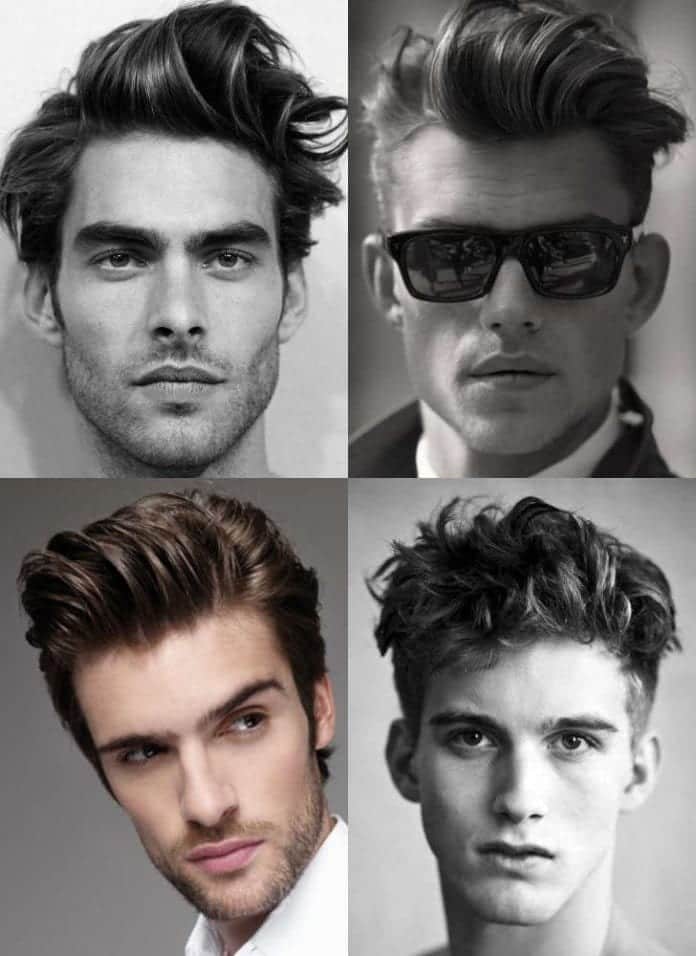 ↓ 14 – Polished Hair for All Hair Types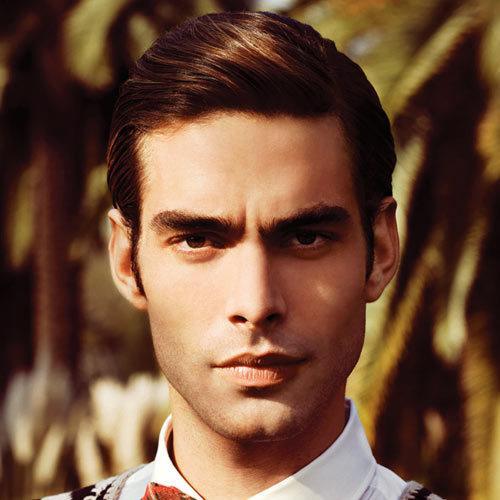 ↓ 13 – Long Top and Short Back Haircut For All Hair Types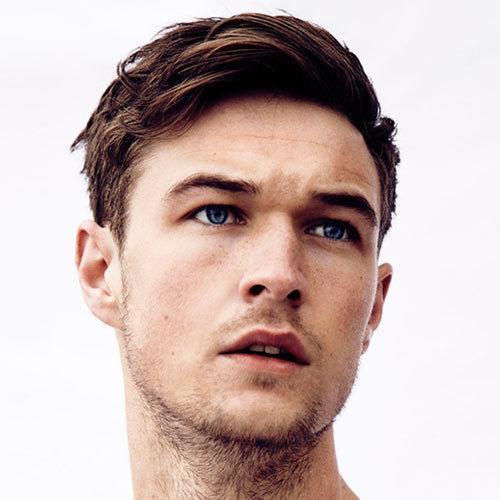 ↓ 
12 – Combover Haircut For Straight Hair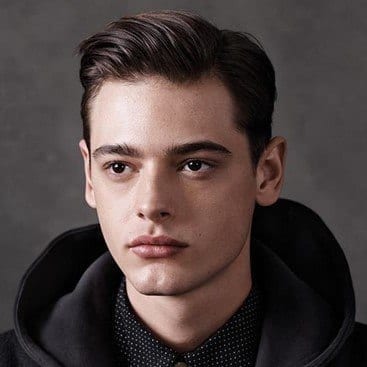 ↓ 
11 – Short, Spiky Hair For All Hair Types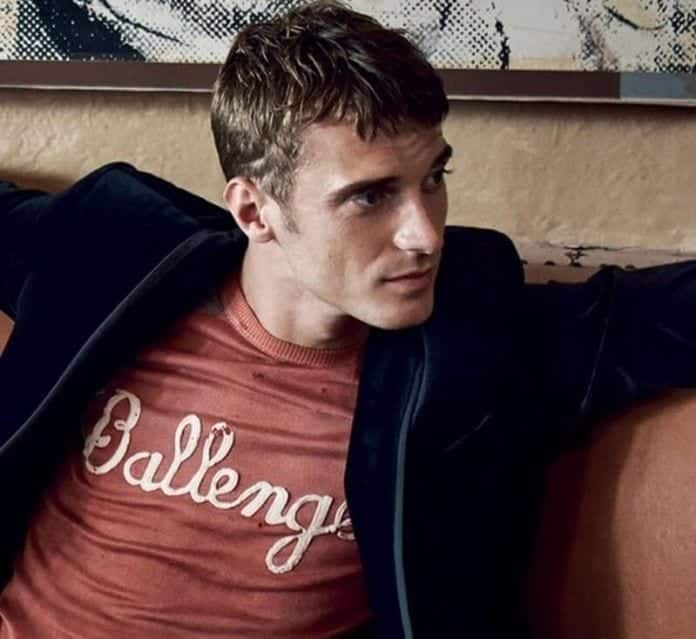 ↓ 10 – Diagonal Fringe For Straight and Coarse Hair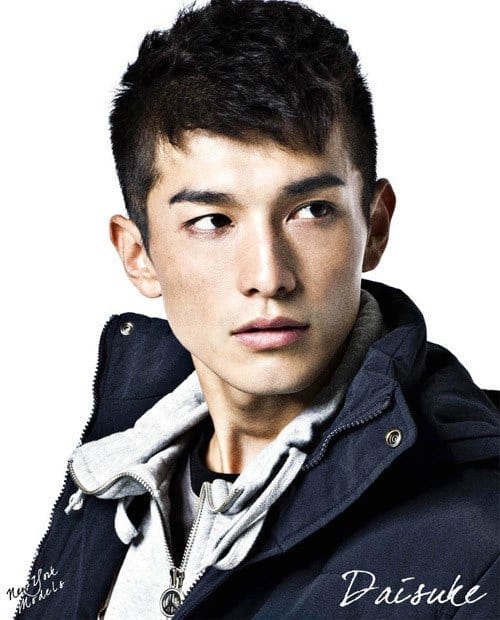 ↓ 9 – The Angular Fringe Cut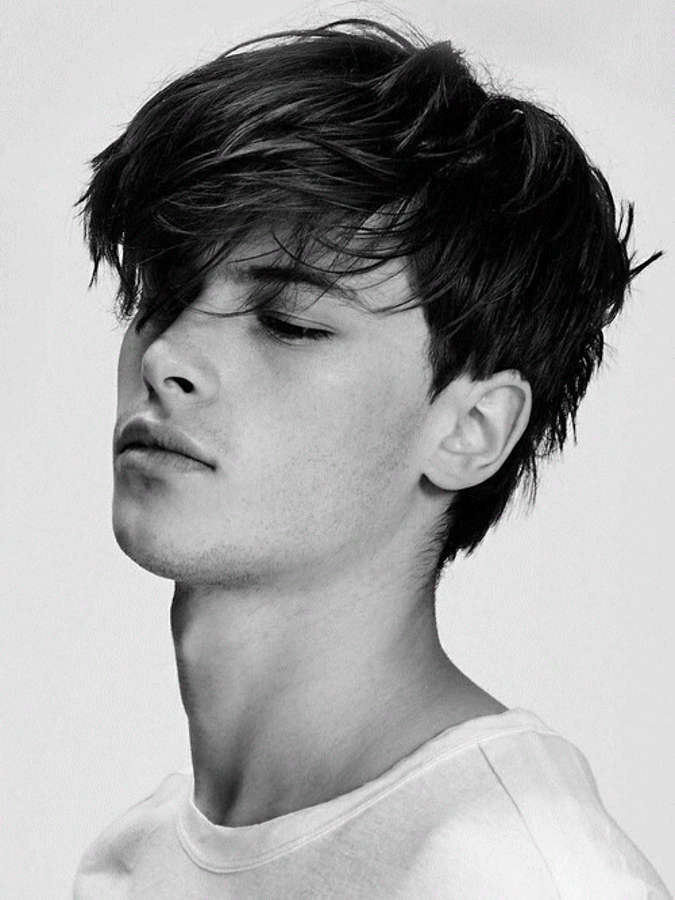 ↓ 8 – The Caesar Cut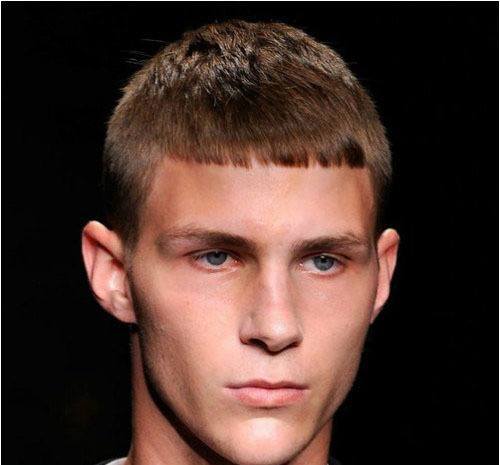 ↓ 7 – Straight and Wavy Short Shags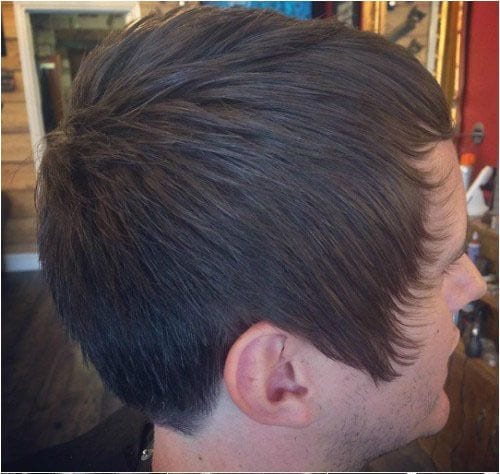 ↓ 6 – The Butch Cut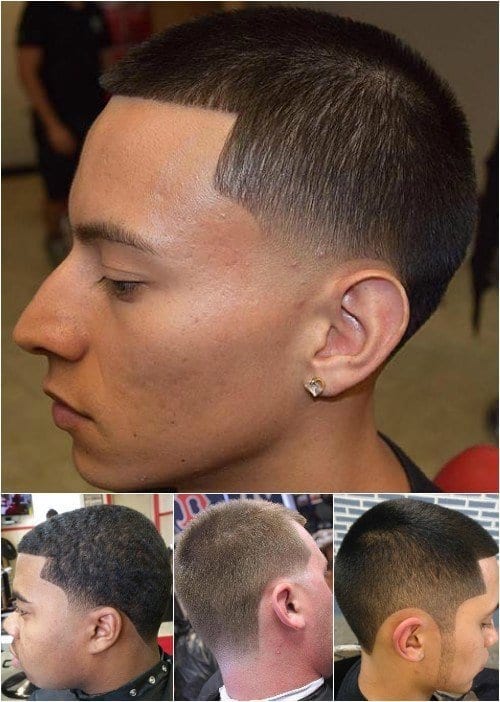 ↓ 5 – The Cowlick Hair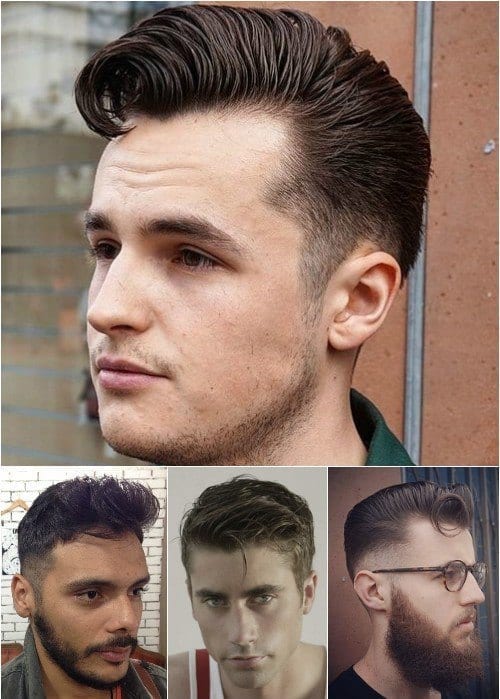 ↓ 4 – The Haircut with Varied Length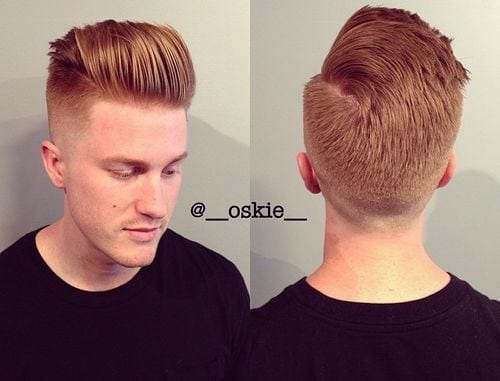 ↓ 3 – The Hairstyle with Shaved Art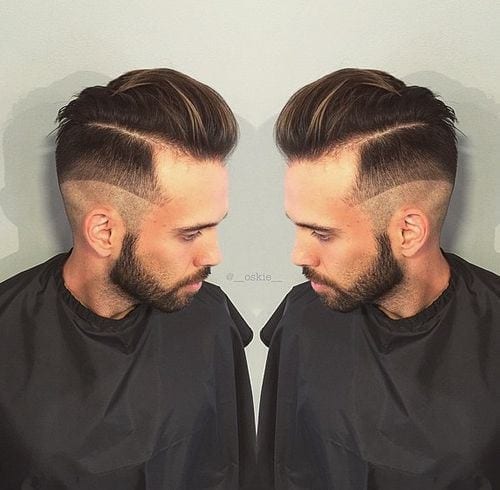 ↓ 2 – The Cropped and Curly Hairdo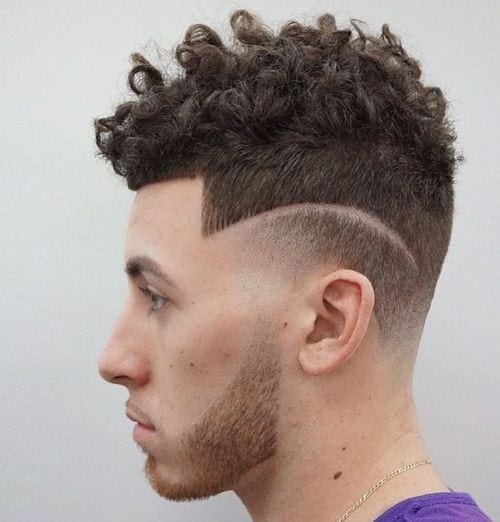 ↓ 1 – The Front Focus