Cute Bermuda Shorts outfits for Women – Due to global warming, the winter days tend to be extremely sunny and often hot. This is where Bermuda shorts come in, because they allow for a breezy, light and cool effect. Perfect for both formal and casual look, there are a lot of ways to accessorize and wear these mini pants. We have formulated a list of the hottest Bermuda shorts fashion this season, sure to suit all your needs and desires. Have fun, and enjoy the fashion!
How to Wear Bermuda Shorts
Bermuda shorts make great outfits for Summers, Winters as well as Fall and Spring. Many people tend to avoid them and many considered them 'old-fashioned', but the truth is that if worn the right way, they can look really chic and stylish.
RECOMMENDED: 28 Cute Hairstyles for Oval Face Shape Girls These Days
#1. Relaxed and Chic Look
If you want to look casually put together, opt for pastel mini shorts with a linen white shirt and long necklaces. To make the outfit a bit more preppy, add in matching heels. This is the perfect semi formal dress idea that can be worn to college or even to work when you are feeling quite lazy to change into something special. This outfit can be a life saver. Simply go for nude colored Bermuda short and wear it with a shirt and tuck it inside. Then on top, wear a lose over sized sweater to wrap everything up. For the accessories and jewelry, you can go for necklaces and bracelets in gold or silver.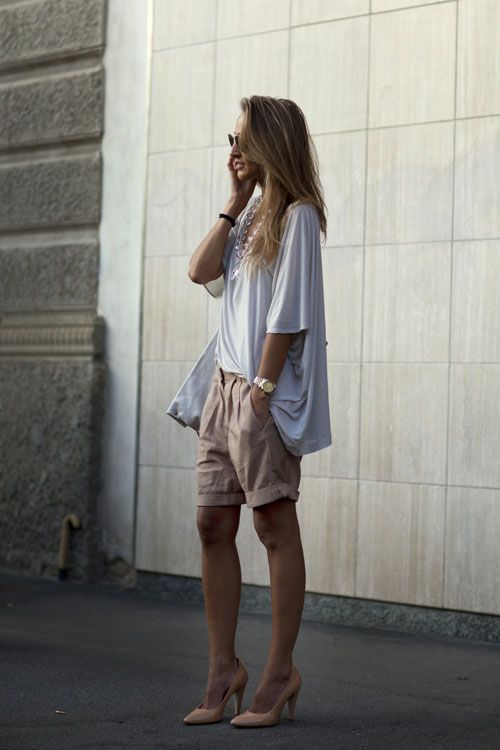 #2. Ready to Work Look
Midi bermuda shorts can actually be worn to work if done right. Go black and white with this look, by pairing a checked blazer with loose, straight-cut Bermuda shorts. This is the pure formal dress and it is extremely comfortable for the days when you have to spend extra shifts at your work. For the best combo of this outfit idea, go for black colored shorts and then wear a plain formal white dress shirt on top and tuck it all the way inside your Bermuda shorts. As an overcoat go for black and white plaid pattern knee length coat and rock it. Don't forget to wear black colored sunglasses for some extra swag.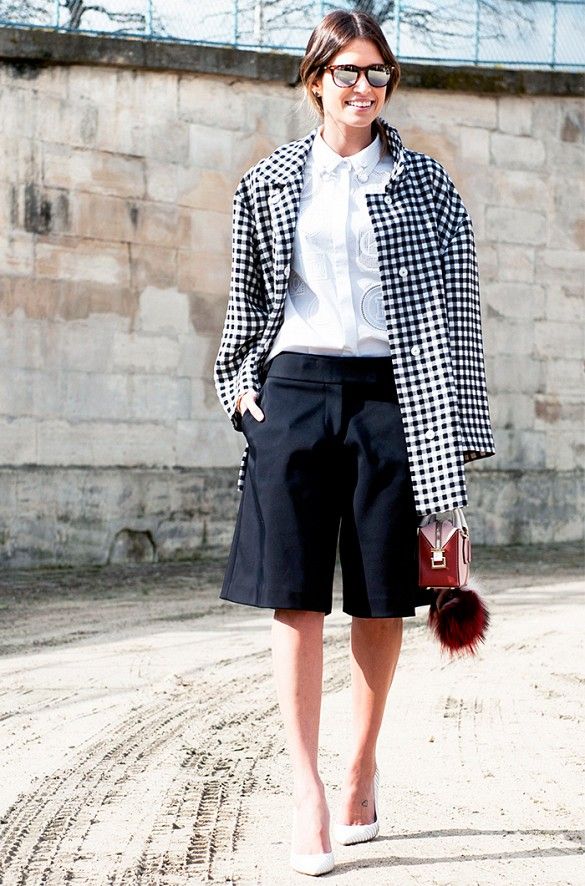 #3. Dainty Floral Look
For a delicately feminine look, opt for light pastel colors with a floral net-work, like the picture shown in these cute mini shorts. For this outfit idea, go for baby pink color delicate Bermuda shorts and then wear a white colored shirt on top of it. You can either tuck the shirt all the way in or let it hang loose, it totally depends on your preferences. For the shoes, you can wear white and pink colored sneakers or you can also go for white colored lacy high heels.
RECOMMENDED: Top 20 Branded Sneakers for Women; Celebrities Choice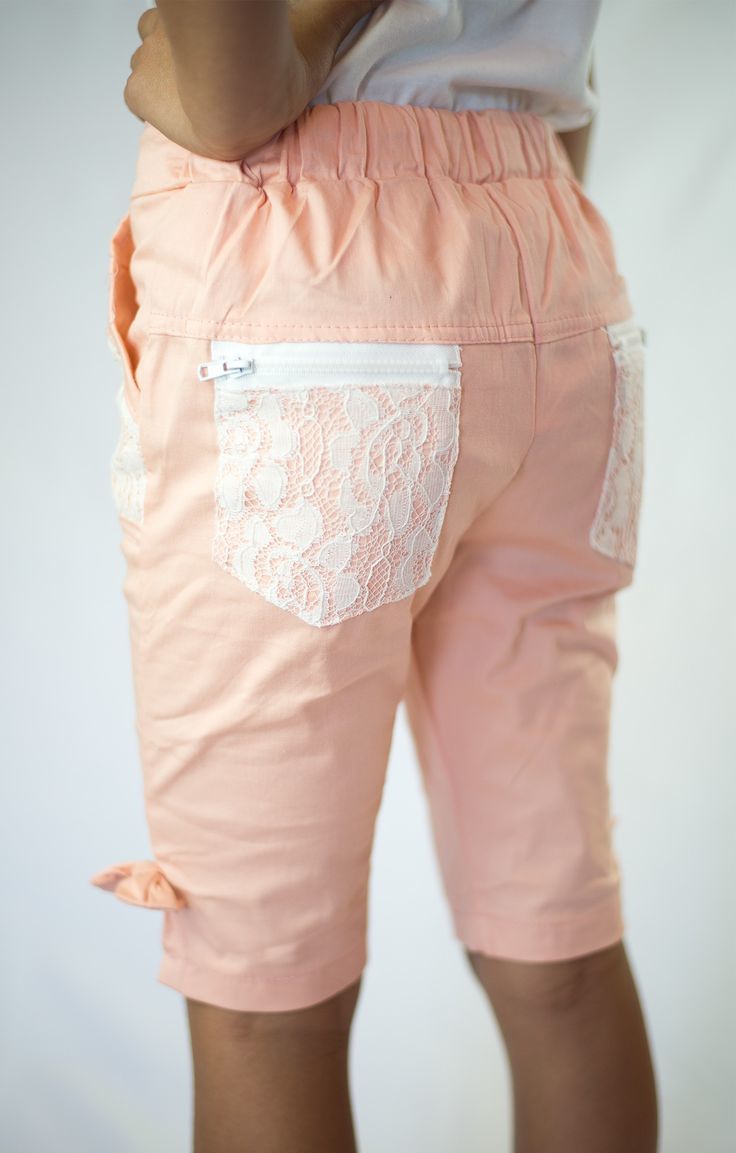 #4. Casual Sunday Look
Bermudas are great for a casual, relaxed day. Pair them with a large hat, a cool t-shirt and you are good to go! If you are too bored and lazy to change your comfy dress and wear something uncomfortable just because you have to go out then this outfit idea will save your life. For this outfit idea you can go for your khaki colored Bermuda shorts and then wear a cool pattern tee over it. The matching doesn't have to be perfect so just mix and match randomly and you'll be coming up with some really cute outfits for sure.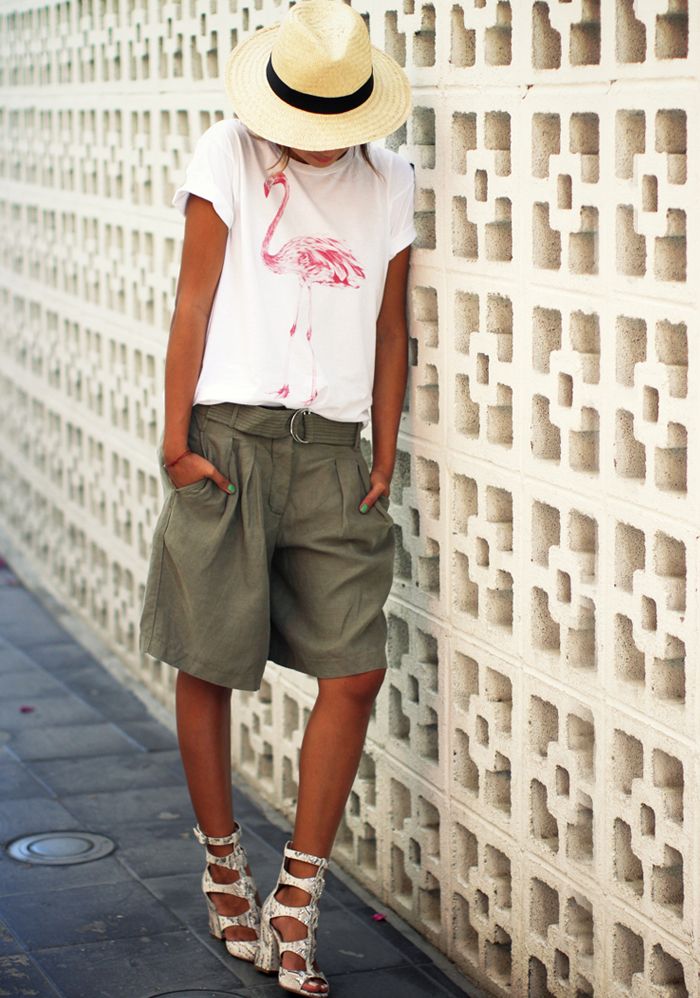 #5. Preppy Mom Look
Busy moms can pair a floral top with pink blazer and navy blue shorts for a perfect daytime outfit. For those moms who sleep very late but still have to wake up early in the morning to go to work or drop their kids to school. They can use this outfit idea and rock their mornings. You need to go for dark blue colored Bermuda shorts and then wear a formal tee over it. In order to make your dress even more perfect and elegant, you can add a floral pattern coat.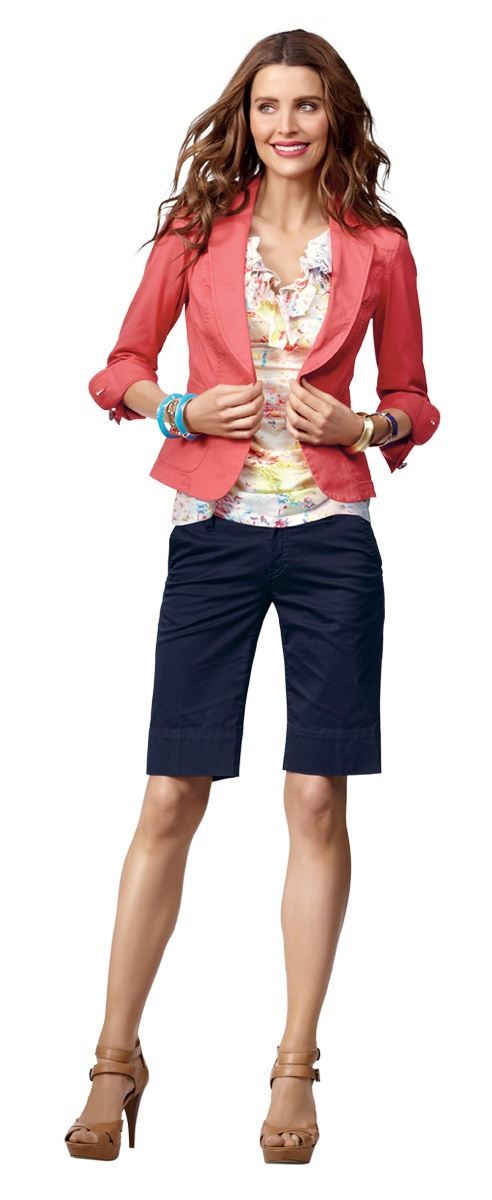 #6. Fresh Off The Runway Look
Want to look hot and preppy? Show some cleavage, put on a blazer for the winters and pop on your printed Bermudas. This is my personal favorite style and it is also favorite of many celebrities as they are seen to be wearing this same dress on runways and even on photo shoots. For this outfit idea you can go for a cool pattern Bermuda shorts and then wear denim tee over it but don't forget to tuck it inside. For the overcoat you can wear white colored one for perfect balance.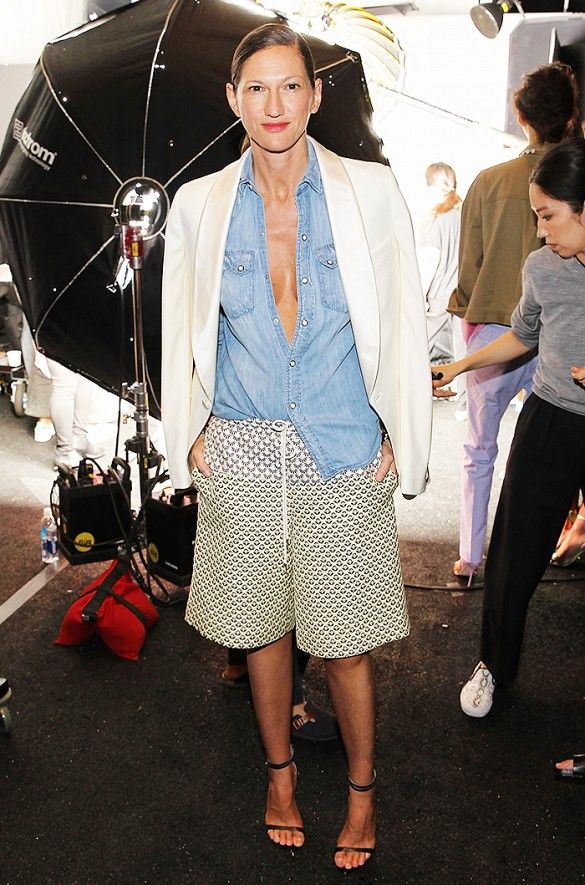 #7. Retro Glam Look
Heading out on a date or an event with friends? Stay classy with grey and black colors, and pair a statement necklace to make your outfit formal.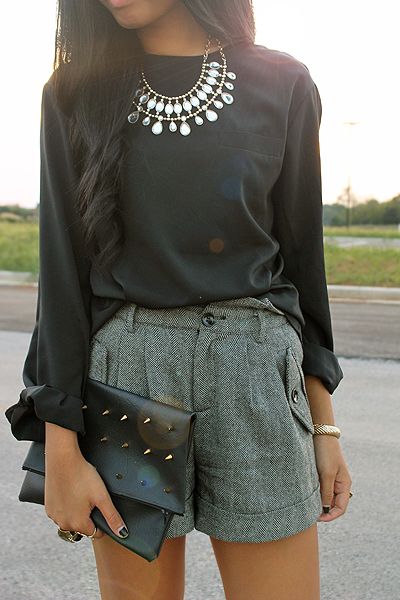 #8. Sophisticated and Glam Look
Hi-necks are perfect for the winters, and they look great when matched with black fleece shorts. Pair with aviators and open-toed sandals for a retro glam look.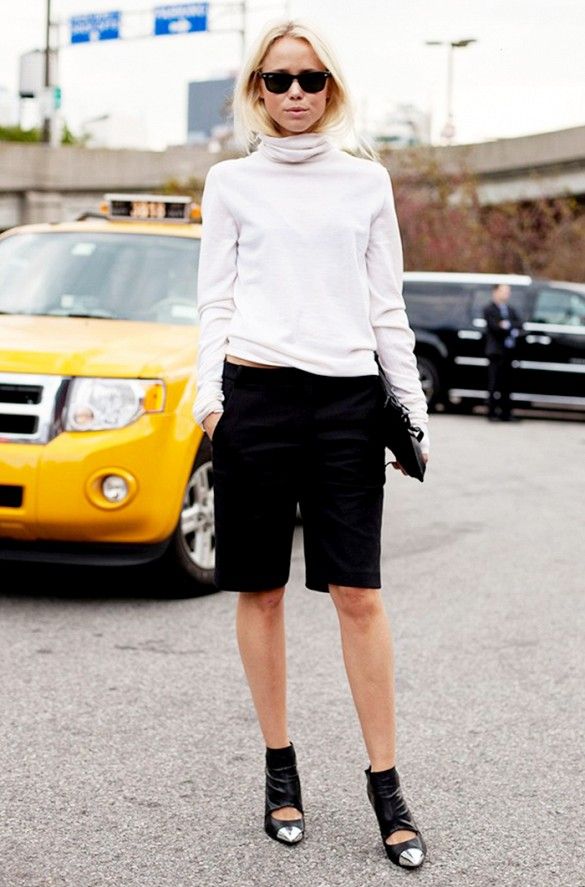 via
#9. Weekend Brunch Look
Keep it ultra feminine and chic with a printed, floral Bermuda and a blue, or pastel coloured halter top. Perfect outfit for the laid back girl.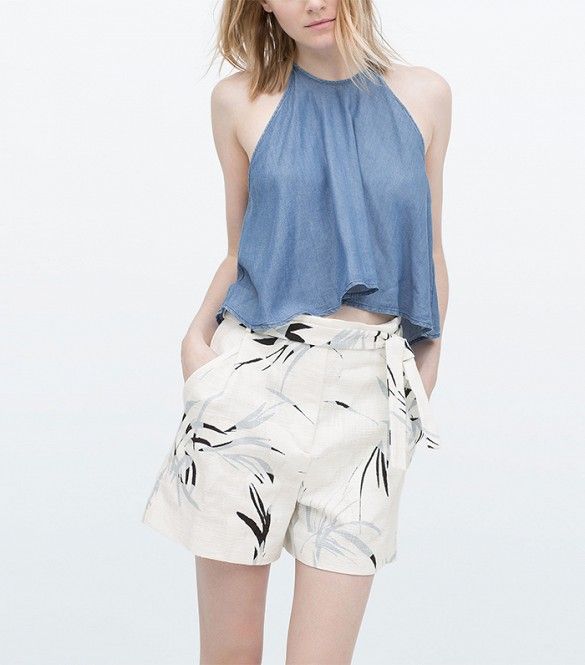 #10. Street Style
Match a crop top with extra loose, flared shorts or Bermudas for a fun weekend look that can be used for daytime or nighttime events.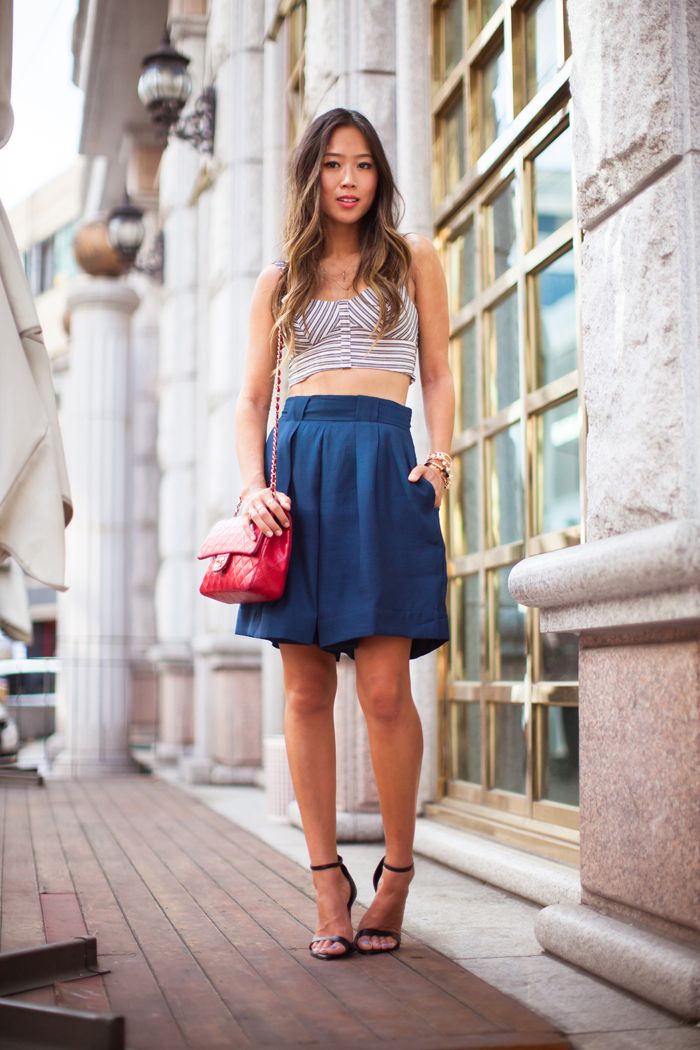 Also have a look at[highlight] 17 cute college outfits for short height girls to look tall[/highlight].
#11. French Biker Chic Look – Winter Outfit
Rock out the inner biker girl in you with this winter tomboy look. Go all black and remember to wear your black oxford shoes.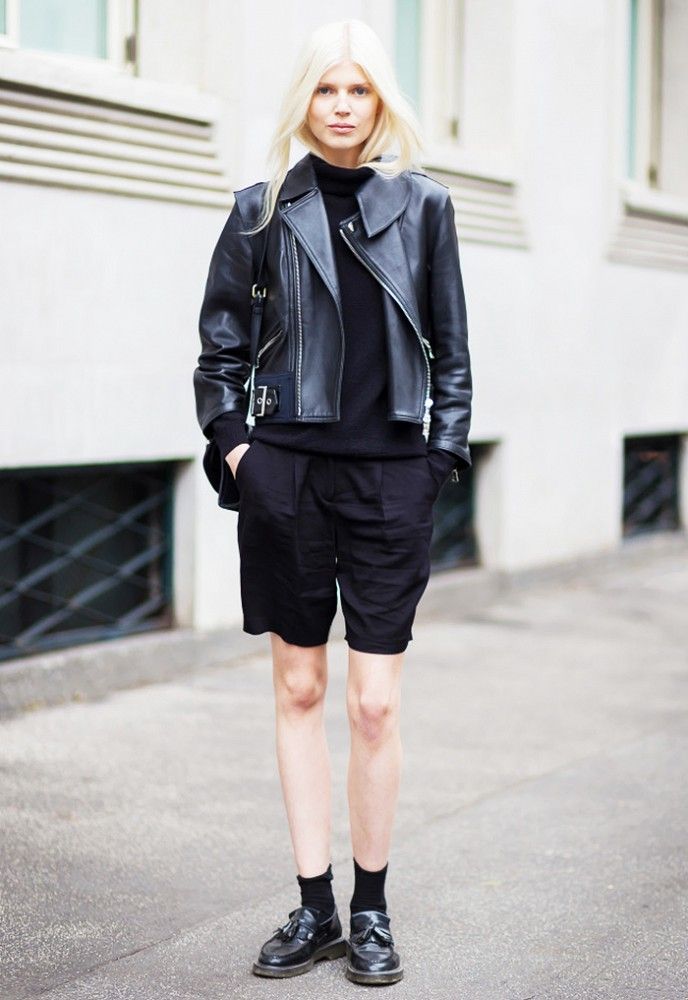 #12. Plus Size Girls Bermuda Short Style
Plus Size girls can also wear denim mini shorts or Bermudas, as these help enhance their curves and make them look sexy.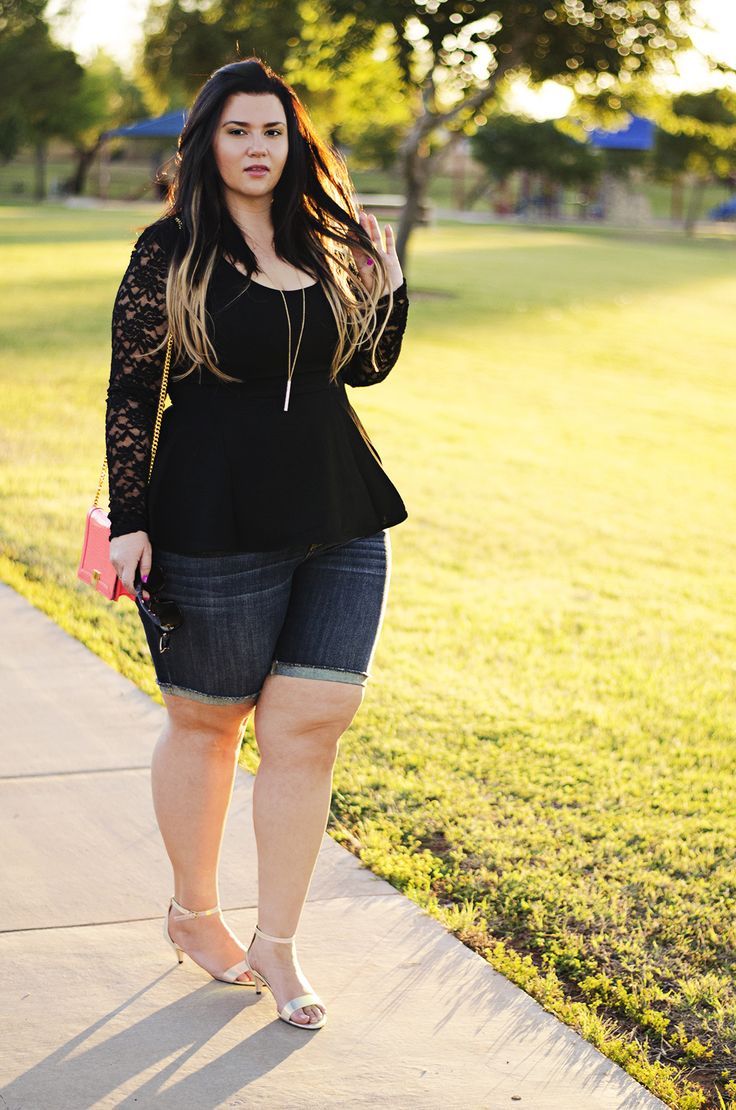 #13. Perfect Look for Dates
Heading out for a casual evening date? Pair a chiffon top with white Bermudas and a retro belt. Have fun!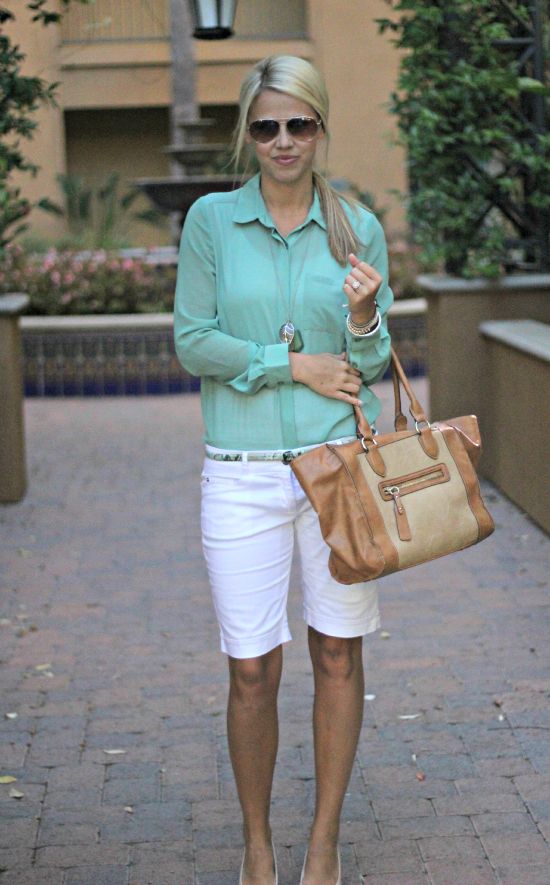 #14. Urban and Smart Look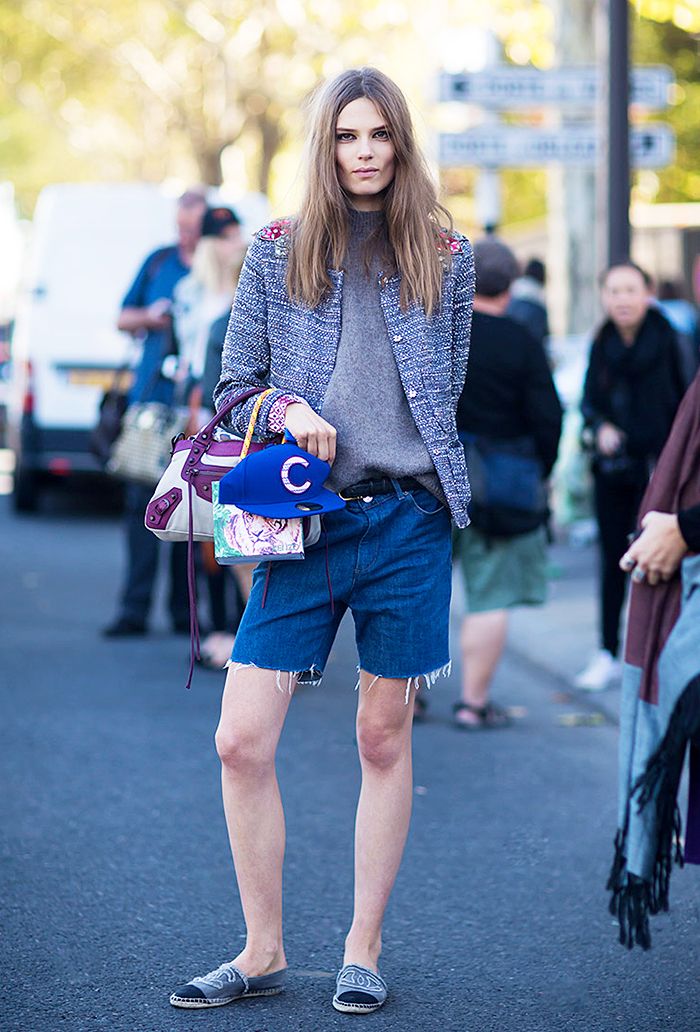 #15. Glamorous Look

#16. Fun and Colorful Look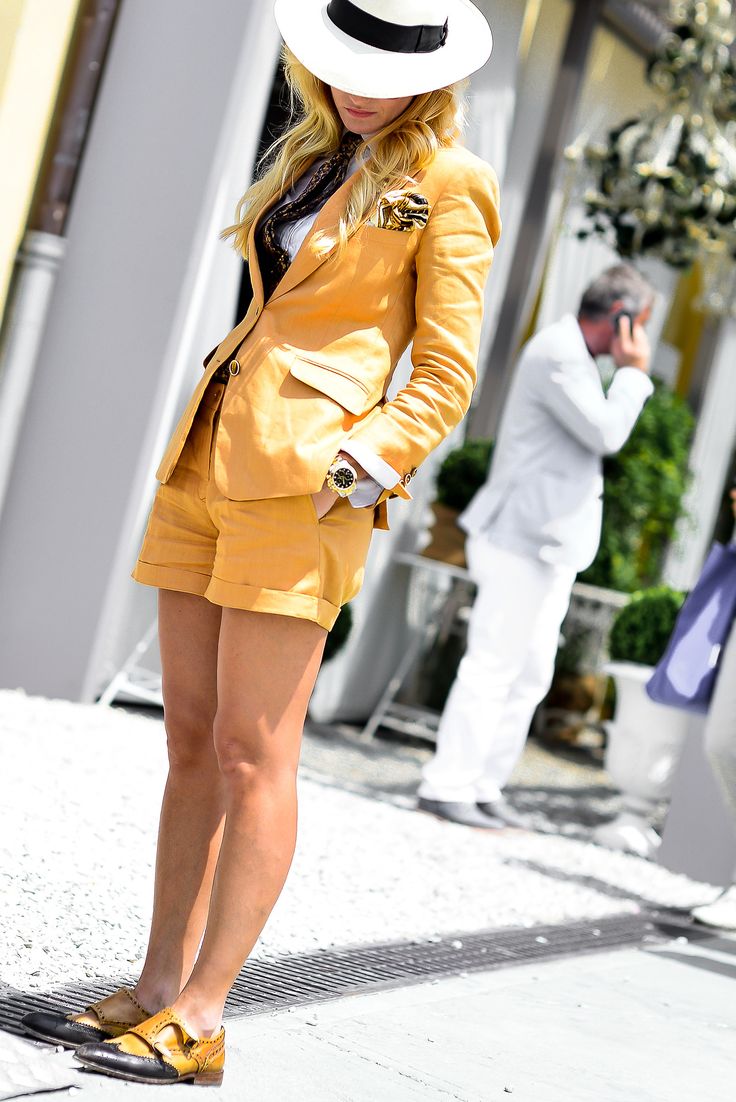 #17. Relaxed Weekend Look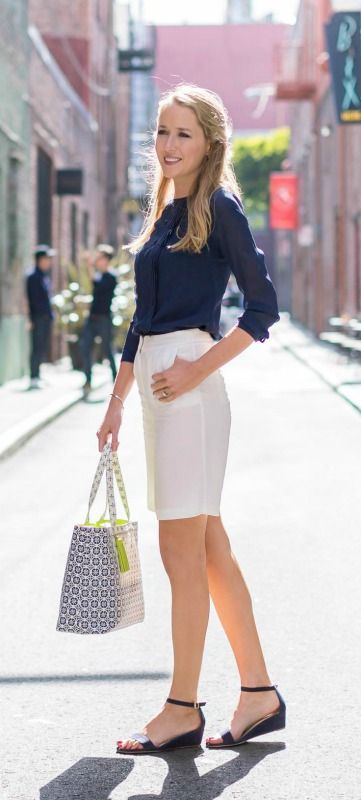 #18. Gypsy Kendel Jenner Look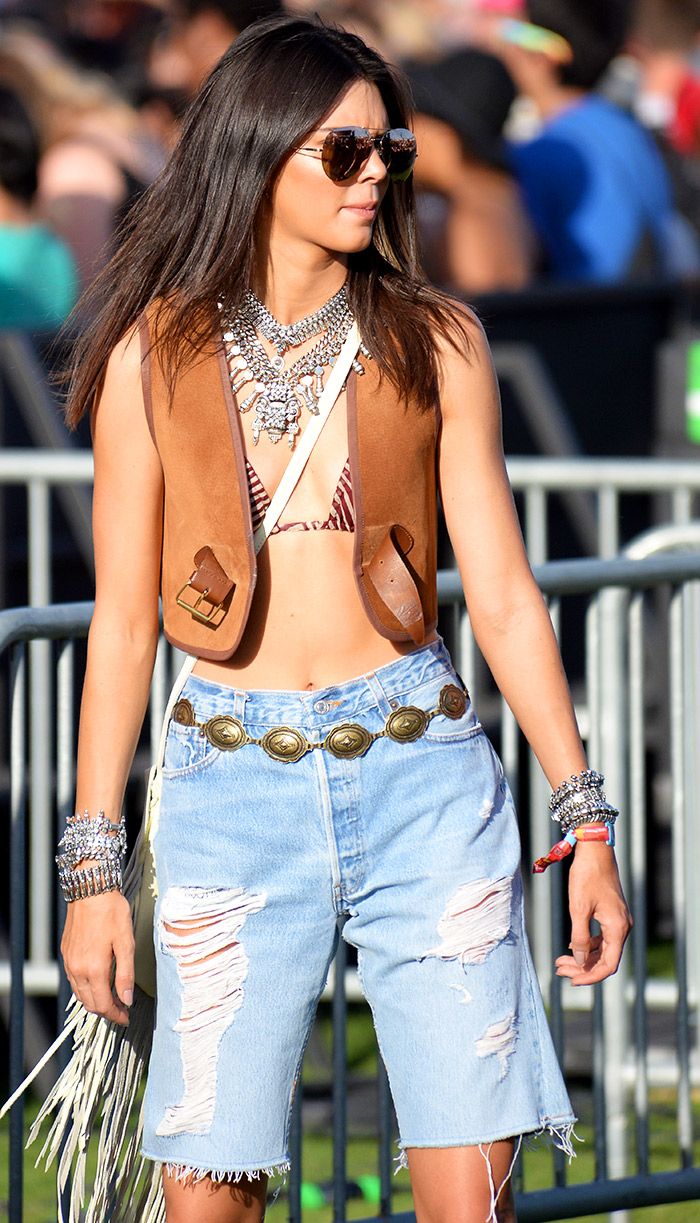 #19. High-Fashion, Evening Look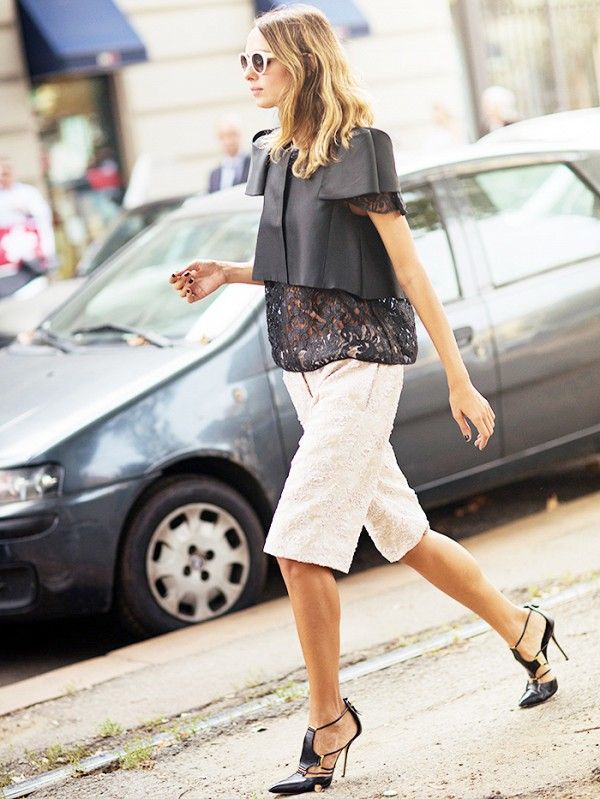 #20. Elegant and Graceful Look