Top Men Deodorants in World. Sweating under scorching sun or during a gym hard core workout is natural but guess what is naturally unacceptable? Sweat Body Odor! Thankfully the market shelves are fully equipped with body odor fighting, refreshing and rock solid sweat resistant best deodorants Brands for men to take care of their sensitive armpit skin.
Nothing is more impressive than smelling real good in scorching summer weather (Wink!).
What Are the Best Deodorants for Guys To Try
What to do if your men soap is not manly enough? What to do if you lose your masculine smell in summer season due to excessive sweating especially in your armpits leaving stains on your light colored shirts? Dear Men, brace yourself to make an impactful body care choice and get ready to try out some of our recommended best deodorants for men. You can thank us later for the one stop shop list of top ten best deodorants for men.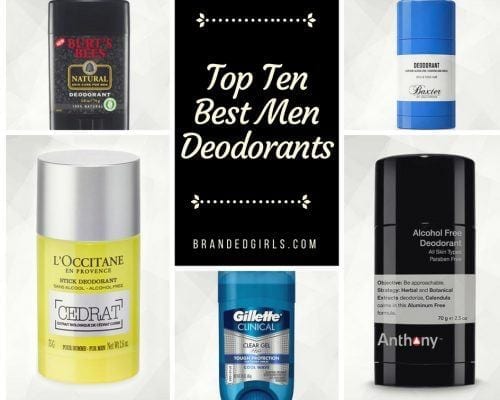 ↓ 1- Axe White Label Dry Spray
Don't be a heap of stink this summer! The marketplace is full of options that can rescue you and others from body odors. Try out Axe whose scent is a blend of organic and inorganic pleasant masculine musk. The scent of Axe is made up of refreshing lemons, gingers and cool coconut that will surely make everyone realize that you are the most refreshed macho among other men. Axe White Label Dry Spray is available at exciting yet affordable price of $5 at online shopping stores. Here are Top Brands for Leather Jackets for Men.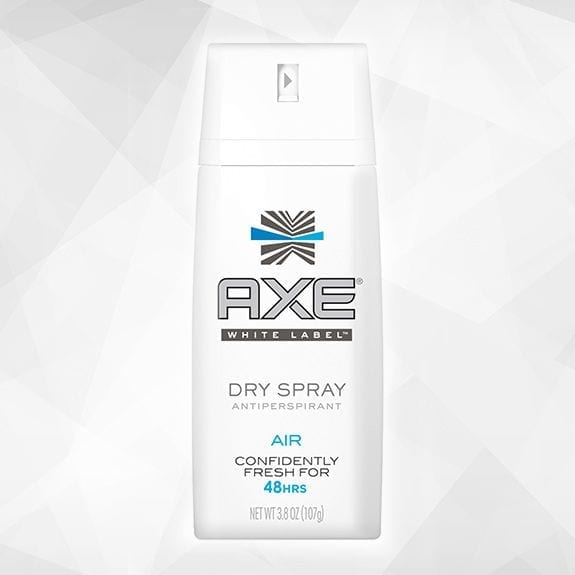 ↓ 2 – Dove Men Care Antiperspirant
Want to rush for an office meeting at 8 in the morning and have no time left for a shower or bath? Get a rock solid resistant against sweat odor and non-greasiness for 48 hours with an additional characteristic of a moisturizer added in it to keep as fresh as an ocean breeze throughout your tiring day. Dove Men Care Antiperspirant is just a click away at online stores with a price of just $5 so what are you waiting for?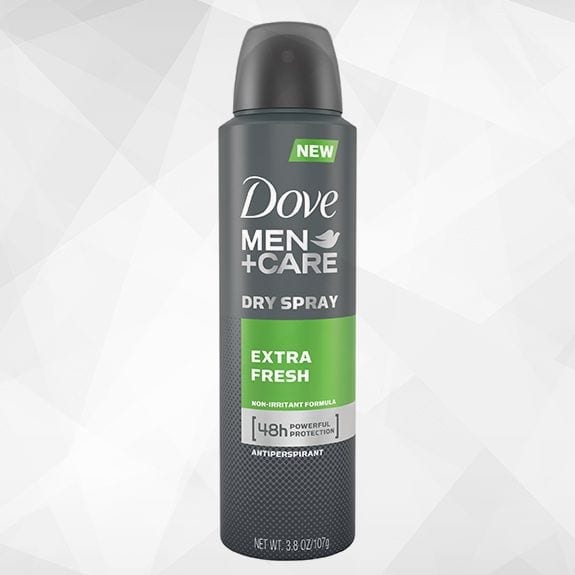 ↓ 3 – L'OCCITANE Stick Deodorant
Cool, Crisp and Clean yet masculine are the amazing three words enough to describe a L'occitane Stick deodorant. A beautifully energizing scent of citrus blends for anyone who don't prefer cologne and wants the scent to stay all day long enough for refreshing experience which is readily available at a price of $18 on L'occitane online stores able to deliver their products worldwide.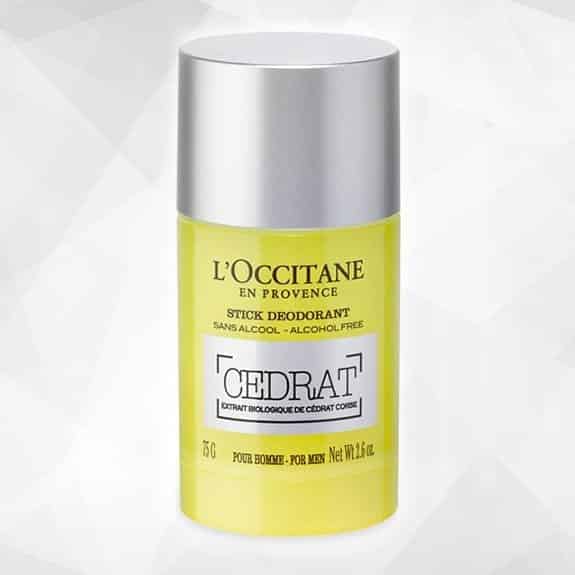 ↓ 4 – Burt's Bees Men Deodorant
By making the use of natural organic materials to develop an organic scent consisting of cornstarch (to absorb sweat and its odor made by sweat glands), organic citrus oil and Cyprus to keep you away from unpleasant body smell all day long. Burt's Bees is available in online Amazon stores at a price of $8. Please keep in mind not to over apply it on the sensitive skin of your arm pits as it may create sensitivity issues for your skin. Consider Burt's Bees Men Deodorant as a throughly refreshing alternative to harmful chemical-based deodorants for men, as well as artificial fragrances
↓ 5 – Anthony Alcohol-Free Deodorant
Extracted from totally organic origin having herbal and botanical extracts along with Alcohol-free and Aluminum-free formula to keep your underarm sensitive skin away from redness, rashes, itches and irritation making you more approachable by everyone especially women (Wink!). Anthony's Alcohol-free deodorant is available at Amazon online stores at the rate of the affordable price of $18. Also have a look at these Top 10 Perfume Brands for Men 2019.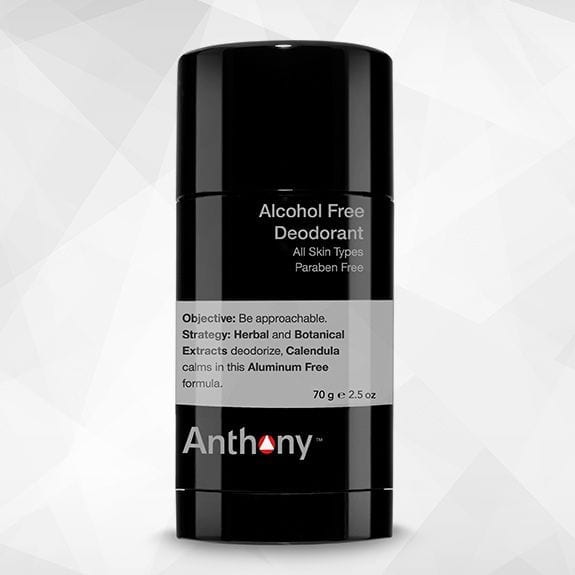 ↓ 6 – Baxter for California for Sensitive Skin
Baxter for California is just the right choice for a man who has sensitive skin issues due to harmful yet toxic chemicals like Alcohol and Aluminum. Another additional advantage of having Baxter for California on your dressing table is it won't stain your white t-shirts with yellow marks left after drying and will stick to you throughout the day. Baxter for California is available online at Amazon at a price of $19.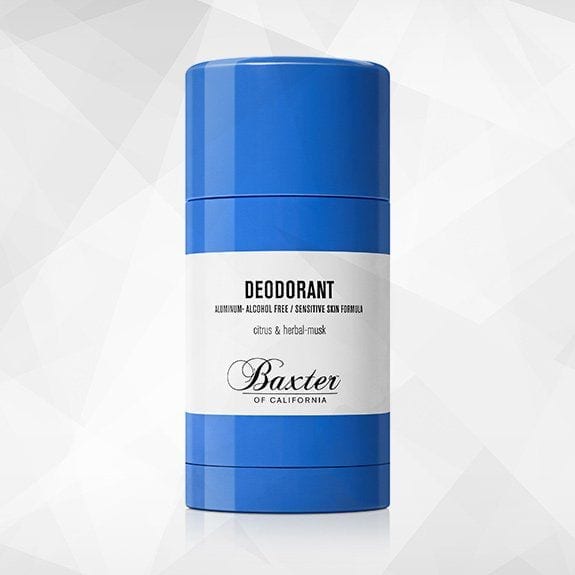 ↓ 7 – Gillette Tough Protection For Men
For tough guys and tough sweat fight, here is the product that Gillette offers you. The antiperspirant deodorant formula is made intelligently by making the use of micro capsules all set to combat body odors developed by sweat. All you have to do is to roll the Gillette clinical clear gel to give you all day long protection against sweat. Gillette offers clinically tested deodorant at the price of $10 which won't hurt your pocket size much.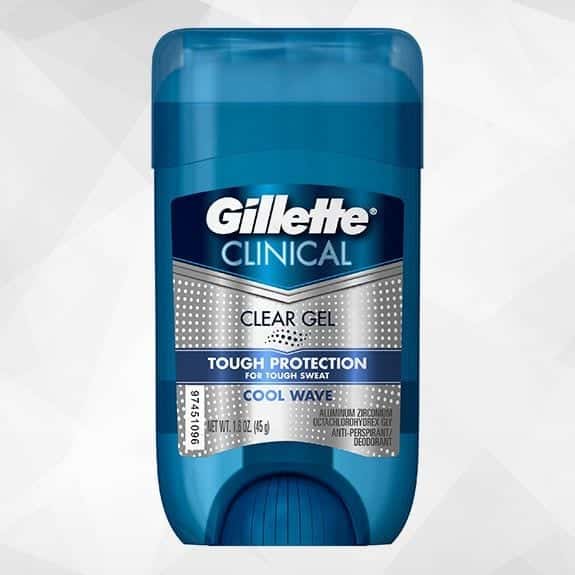 ↓ 8 – Lab Series Fragrance-Free Deodorant
An expert made fragrance free formula that won't cheat you, especially in summery sweat season. A neutral (less girly) yet pleasant aroma mixed with talc powder to absorb body sweat and other body odor hence making you experience real goodness and freshness for the whole day. This overwhelming fragrance is available in online stores at the affordable price of $16. Here are 10 Most Affordable Designer Brands for Men you Didn't Know.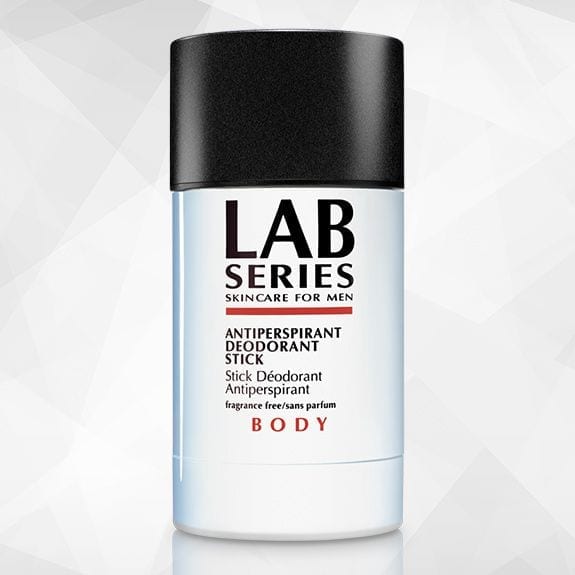 ↓ 9 – Every Man Jack Signature Mint
The ultimate warrior of unwanted body odor make use of peppermint , cotton extract, witch hazel blend to keep your arm pit free from sweat smell and body odors hence you are safe from the embarrassment of body odors. Every Man Jack Signature Mint is available on budget price of $9 at Online shopping stores able to deliver around the globe.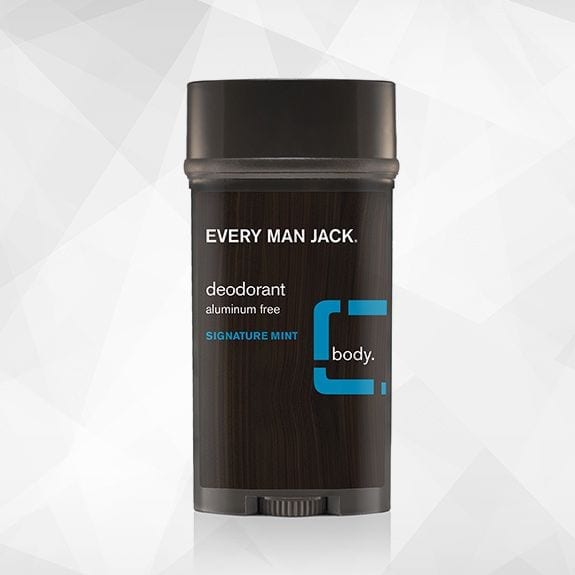 ↓ 10 – Molten Brown Sports Deodorant For Sports Lovers
Exclusively made for sporty souls and fanatic athletes who love playing outdoor sports in order to win every match without being afraid of sweat odor. Whether you love working out in hard core gym or you love playing outdoor games with friends, Molten Brown is just the right underarm protection product made for crazy sports fans. Molten Brown formula includes organic lime extracts, bark of cassia, seed oil of Andiroba and nutmeg without having Alcohol in it to provide you organic scented experience which is available at Online stores with a price of $22.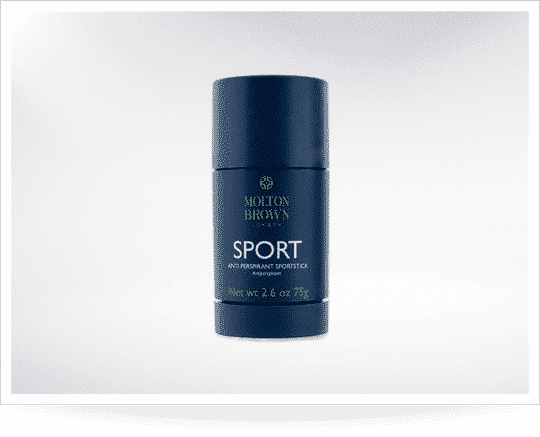 Skin Safety Warning: Please keep in consideration that deodorants are purposed to use externally only. Never apply deodorants on broken, wounded and already irritated skin. Kindly discontinue the use of deodorants if you start feeling skin inflammation, skin rash or irritation with or without redness or swelling. Always keep deodorants out of the range of children.