The sun sets over the vibrant city of Istanbul, and its streets come alive with the echoes of laughter, tears, and heartfelt conversations. Turkish dramas have captured the hearts of millions of viewers worldwide thanks to their storytelling, cultural richness, and unforgettable characters.
In our last post, we looked at some amazing Turkish movies with English dubbing but Turkish television has produced some equally captivating and riveting stories ever seen on the small screen, from grand historical epics to gripping contemporary dramas. These dramas are universally appealing, with heart-wrenching love stories, exhilarating action scenes, and profound explorations of human emotions.
The list of top Turkish dramas is as remarkable as it is diverse, ranging from the romantic saga of "Kara Sevda" to the epic tale of "Diriliş: Ertuğrul."
So, take a deep breath, sit back, and allow the enchantment of Turkish dramas to transport you to a world of passion, love, and adventure. The journey is about to begin, and you're in for a treat you won't want to miss.
What Turkish Series Should You Watch Next?
Below are some of the dramas that have captivated our hearts and we've loved watching with no doubts. We've divided them into the following categories for your ease:
Historical/Period Drama:
If you love historical dramas, you'll enjoy the intricate stories that bring past events to life. These dramas transport you to different times and worlds, offering an experience that truly allows you to feel part of history.
20 – Diriliş: Ertuğrul (Resurrection: Ertugrul)
Looking for a captivating historical drama? "Resurrection: Ertugrul" is the show for you! With epic battles, political intrigue, and well-crafted characters, this Turkish hit has won viewers' hearts worldwide.
Imagine yourself in the early Ottoman Empire and indulge in the show's excitement, drama, and cultural richness. Don't forget to grab some snacks and your favorite beverage, and settle in for a ride you won't want to miss!
Moreover, if you're searching for the best Turkish series with English subtitles, this one is undoubtedly on the list, as it's available on Netflix with subtitles.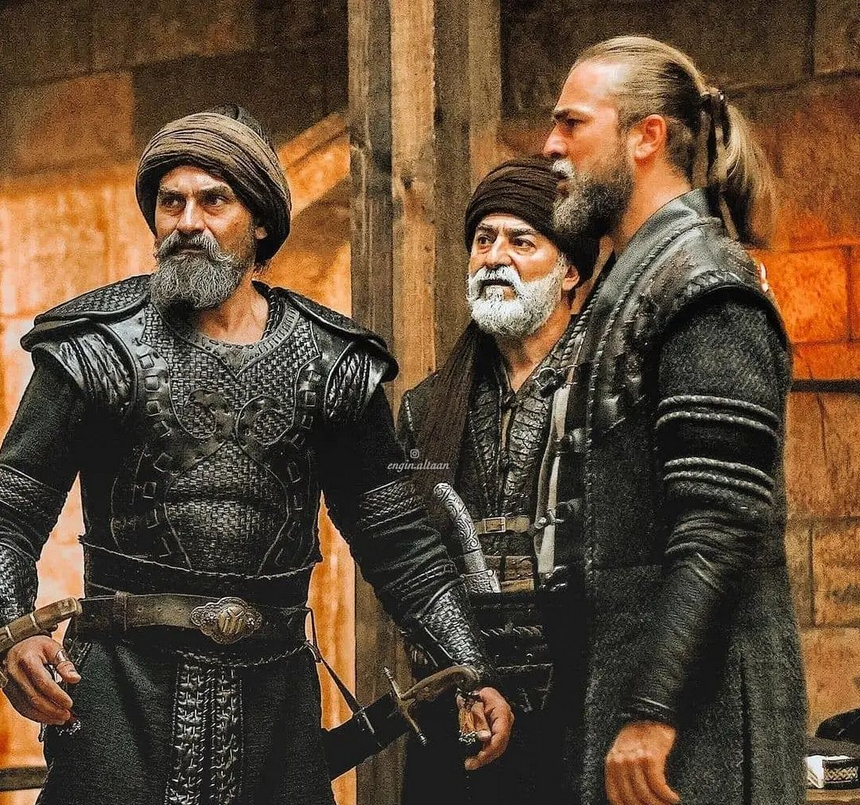 19 – Muhteşem Yüzyıl (Magnificent Century)
Fellow history buffs! Have you heard of Muhteşem Yüzyıl? It's the bee's knees! This Turkish historical drama has everything you could want in a show: drama, romance, and more drama.
Picture this: it's the 16th-century Ottoman Empire, and Sultan Suleiman the Magnificent is on the throne. But then, there's all this political intrigue happening behind the scenes. Who can you trust? Who's plotting against whom?
Moreover, let's not forget about the romance! All sorts of love triangles are happening, and you can't help but root for your favorite couple.
But really, the best part of Muhteşem Yüzyıl is the talented cast, bringing these larger-than-life characters to life. You'll find yourself getting invested in their stories and feeling all sorts of emotions as you watch them navigate the world of the Ottoman court.
You'll definitely be mesmerized by the beauty of the top Turkish actresses in this show and the grace with which they carry their historical outfits.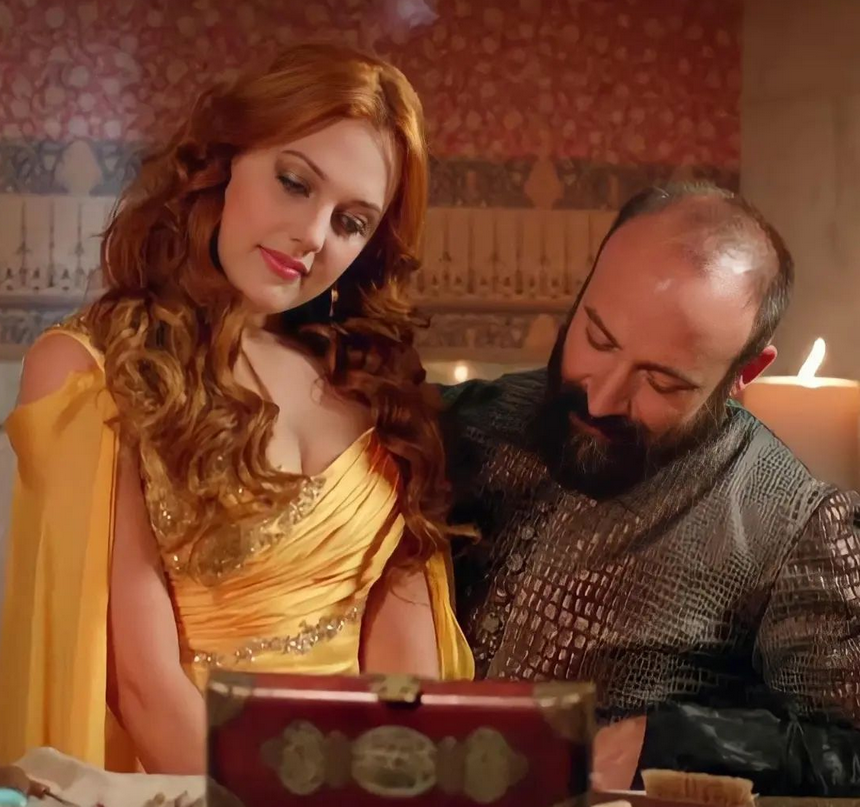 18 – Kurt Seyit ve Şura
Set against World War I and the Russian Revolution, this show follows the epic love story between Kurt Seyit, a Turkish army officer, and Şura, a Russian noblewoman. And let me say; these two have some serious chemistry.
However, don't think that's all there is to this show. Plenty of political intrigue keeps you on the edge of your seat. With war and revolution raging around them, Kurt Seyit and Şura catch themselves in a dangerous game of survival.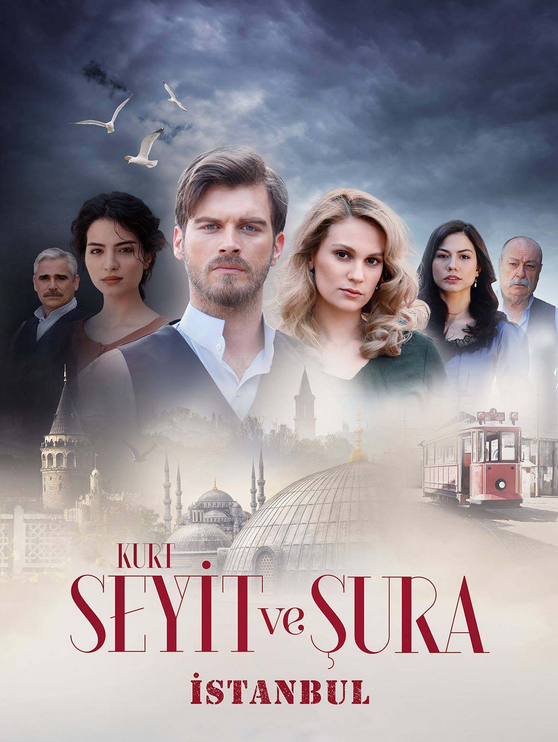 17 – Wounded Love (Vatanım Sensin)
Wounded Love is an epic Turkish historical drama set during the Balkans War and the fall of the Ottoman Empire. It follows the story of Cevdet. Cevdet's closest friend betrays him, and the enemy captures him for eight long years as he bravely serves as a soldier.
Meanwhile, his wife, Azize, struggles to keep their family together amidst political turmoil and the arrival of foreign military forces. With gripping plotlines and complex characters, Wounded Love explores the true meaning of love and loyalty in the face of betrayal and tragedy.
Romantic Drama/Tragedy:
Love, passion, and heartbreak collide in a tear-jerking romantic drama where happy endings are not guaranteed. Get your tissues ready with what we've on our list for this category!
16 – Kara Sevda (Endless Love)
Kara Sevda (Endless Love) is a wildly popular Turkish romantic drama that captured hearts worldwide. It follows the story of Kemal, a young man from a humble family who falls in love with Nihan, a wealthy heiress. Despite their different backgrounds, they can't resist their undeniable connection. But their love is tested by family expectations, societal pressures, and tragic circumstances.
With stunning performances and breathtaking cinematography, Kara Sevda is a rollercoaster of emotions that will leave you on the edge of your seat until the end.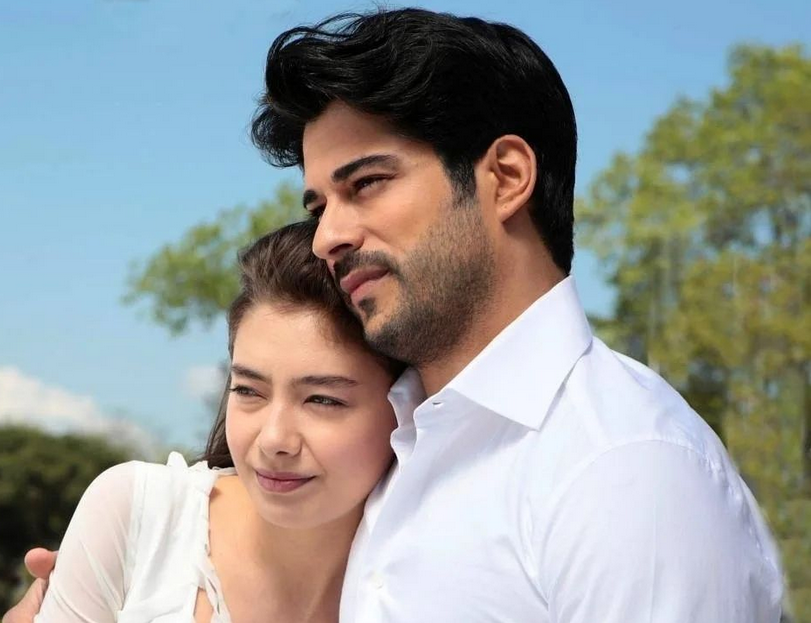 15 – ASK-I MEMNU (Forbidden Love)
ASK-I MEMNU is a heart-wrenching Turkish romantic drama exploring the forbidden love between a wealthy man, Adnan, and his stunning niece, Bihter.
Despite the disapproval of society and the moral dilemmas that come with their relationship. They deeply entwine themselves in a passionate and tumultuous affair that threatens to tear them apart. Filled with betrayal, intrigue, and tragedy, ASK-I MEMNU is a must-watch for fans of Turkish dramas.
Romantic Comedies:
Get your heart and funny bone ready for this romantic comedy list! It's filled with love, laughter, and the perfect mix of sweetness and hilarity. So get ready for the list:
14 – Aşk Laftan Anlamaz (Love Doesn't Understand Words)
Aşk Laftan Anlamaz (Love Doesn't Understand Words) is one of the best Turkish romantic series that follows the story of Hayat and Murat. Hayat, a young woman from a modest background, lands a job as a personal assistant to Murat, a wealthy businessman.
Sparks fly between them, but their different backgrounds and personalities bump their love story. With funny moments and heartwarming scenes, Aşk Laftan Anlamaz is a delightful romantic comedy that will make you believe in love.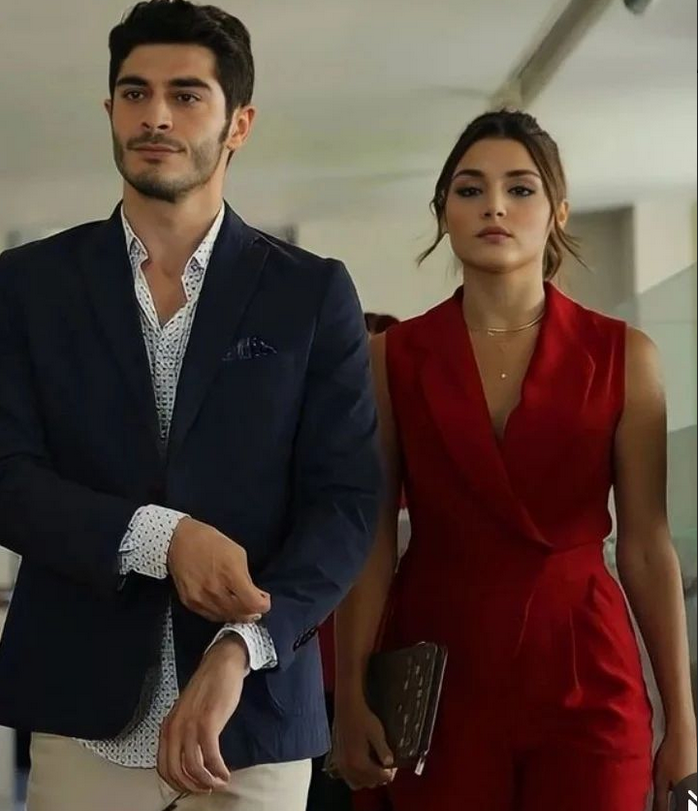 13 – Kiraz Mevsimi
Kiraz Mevsimi is another sweet romantic Turkish series that tells the story of Öykü and Ayaz. Öykü dreams of becoming a fashion designer. She starts working at a fashion house, where she meets Ayaz, a charming and handsome young man.
They fall in love, but their relationship is tested by the challenges they face. With beautiful scenery and touching moments, Kiraz Mevsimi is a captivating romantic drama that will leave you feeling both inspired and emotional.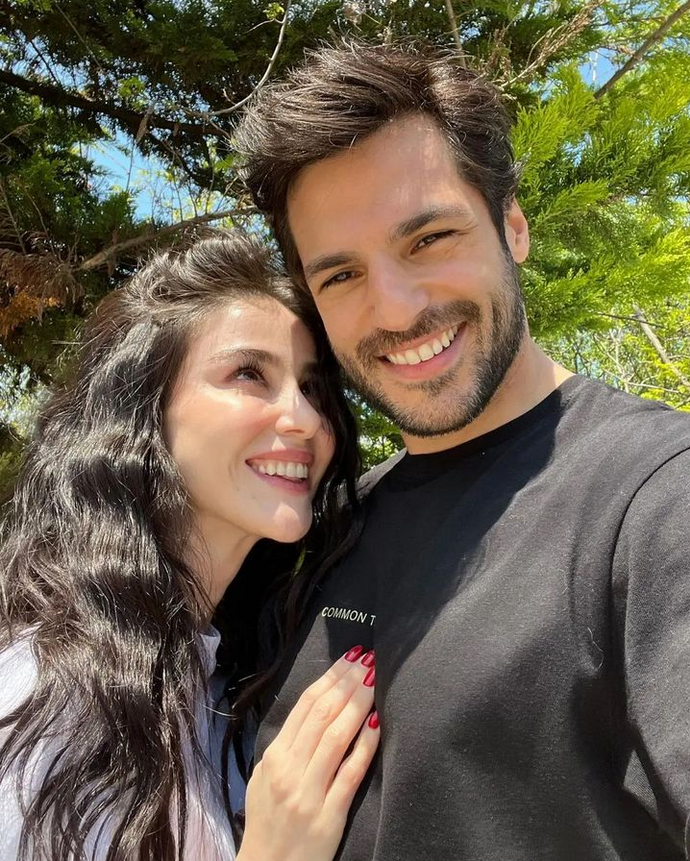 12 – Adını Feriha Koydum (I Named Her Feriha)
Get ready to fall in love with Adını Feriha Koydum, a Turkish romance drama that will make you believe in fairy tales!
Join Feriha, a plucky and ambitious girl from humble beginnings, who is ready to embark on her adventures. She gets her Cinderella moment with the dashing and wealthy Emir Sarrafoglu. But will their love story survive the wicked stepsisters of high society? Find it now.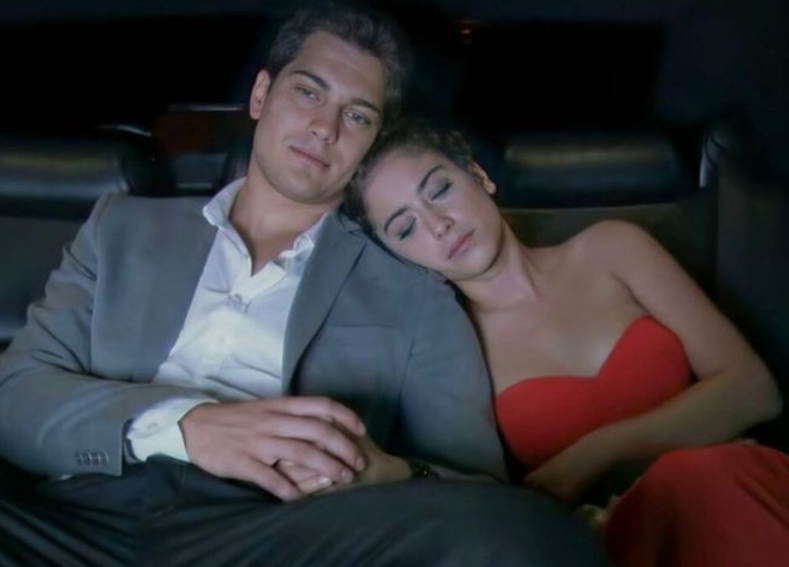 11 – Zeytin Ağacı (Another Self)
Get your passports ready because we're jet-setting to the beautiful and oh-so-chill Aegean region with "Another Self" (Zeytin Agaci). This Turkish drama will take you on a wild journey of self-discovery and personal growth.
Meet Ada, Sevgi, and Leyla, the coolest girl squad, each with juicy secrets and struggles. They're off to Ayvalik, a small town where a spiritual guru named Zaman promises to help them heal from the inside out.
But the real question is: can they face their inner demons and let go of their past traumas to become the best versions of themselves? Buckle up, it's gonna be one heck of a journey, folks!
10 – Duy Beni (Hear Me)
Get ready for the ride of your life with Duy Beni (Hear Me), the Turkish drama that will have you laughing, crying, and cheering all at once! Ekim and Leyla are two besties who want to be part of the cool crowd at Gerçek High School. But when Leyla gets hit by a car, everything changes.
The school principal offers scholarships to three kids from their neighborhood. That's when Ekim, Bekir, and Ayşe come into the picture! These three amigos are about to learn that life in a school full of rich kids is like navigating a minefield. They'll have to deal with mean girls, snobby guys, and jealousy!
Can Ekim, Bekir, and Ayşe survive the cutthroat world of Gerçek High School and show the rich kids what's up?
If you like such stories, I would highly recommend that you also give these Korean TV Shows a try.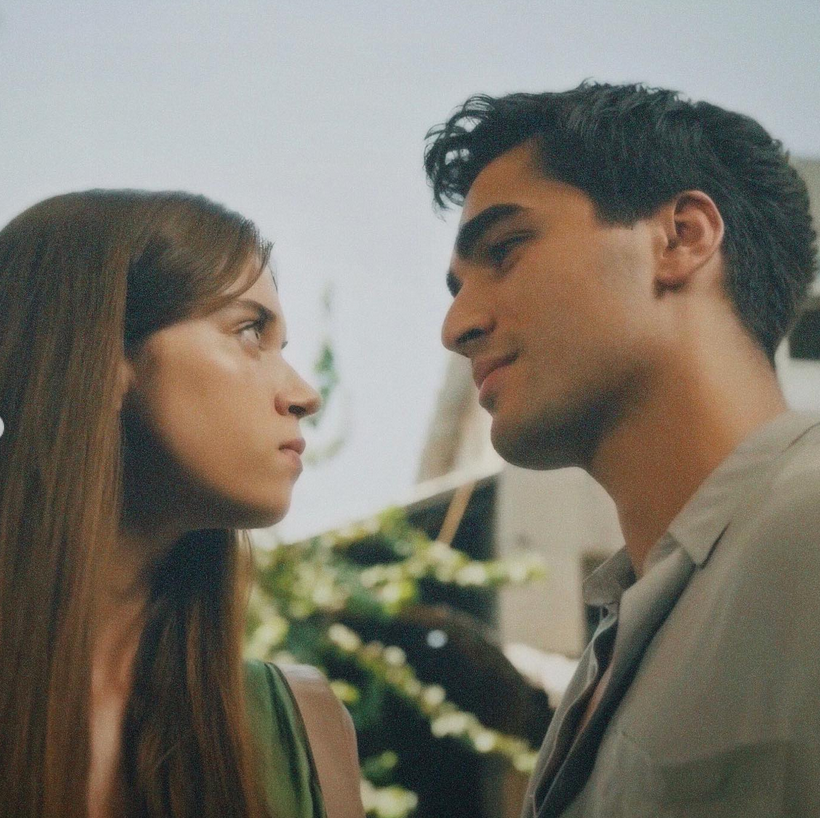 Absurd Comedy:
For those who have a penchant for the hilariously surreal and delightfully absurd, allow me to present a curated list of dramas that will tickle your funny bone:
9 – As if
Are you an absurd comedy lover? "As If" should be added to your list, then! "As If" follows the misadventures of two best friends, Yilmaz and Ilkkan. Despite their bickering, they find themselves in hilarious situations.
Yilmaz and Ilkkan's absurd antics will make you laugh out loud. "As If" is a must-watch comedy with lovable characters.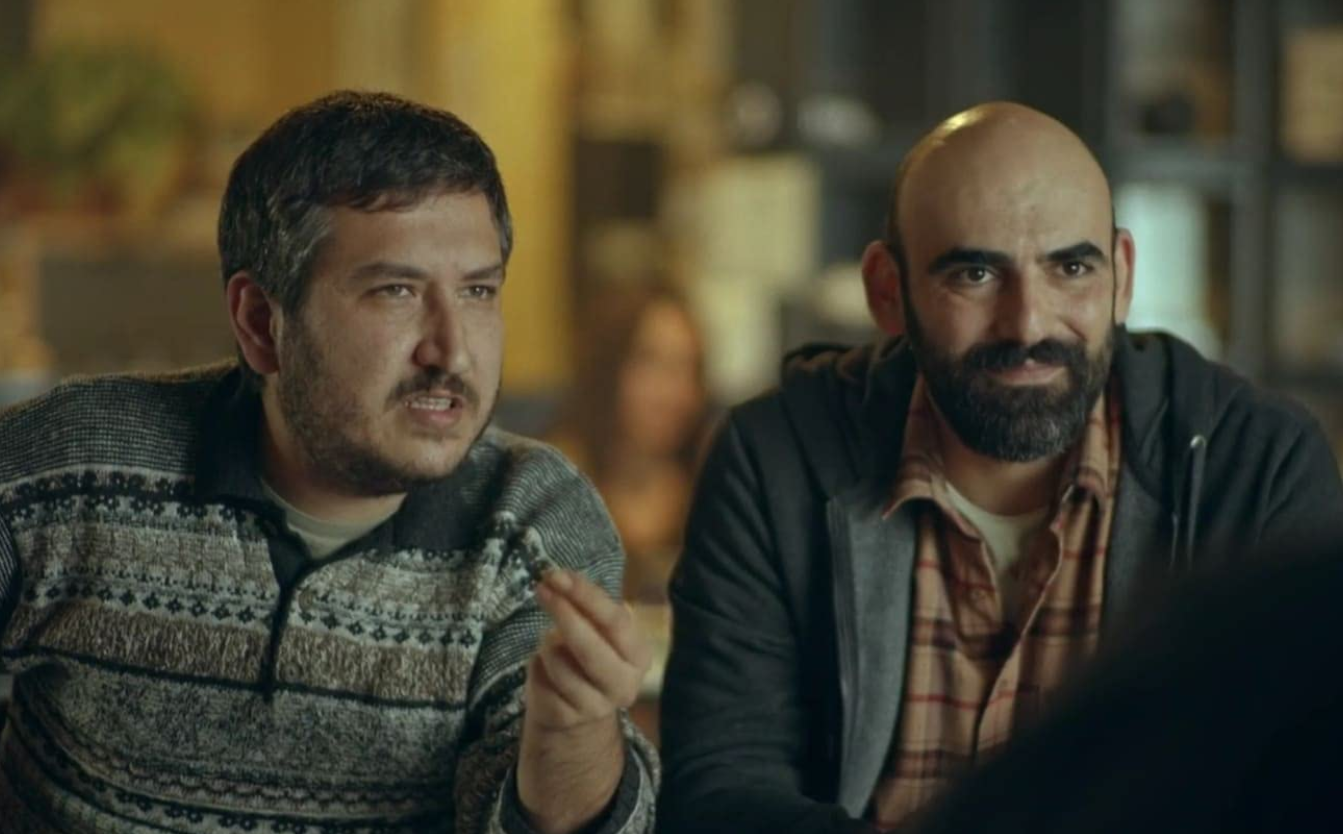 8 – Leyla and Mecnun
"Leyla and Mecnun" is a hilarious Turkish comedy about two star-crossed lovers and their absurd adventures. From running away from weddings to fighting giant chickens, their journey is anything but ordinary.
With surreal humor and a unique visual style, Leyla and Mecnun is a must-watch for fans of offbeat comedies.
Crime/Mystery Drama:
For those who revel in the dark, mysterious, and suspenseful world of crime and mystery dramas, the following is the list for you!
7 – Poyraz Karayel
Get ready for a wild ride with Poyraz Karayel! This Turkish drama series is not for the faint of heart. Meet Poyraz, a former police officer on the wrong side of the law. Poyraz joins the mafia and takes matters into his own hands when someone falsely accuses him of a crime.
But things get complicated when he falls head over heels for the mafia leader's daughter, and he's forced to balance his loyalty to his new family with his desire for justice. With pulse-pounding action, steamy romance, and plenty of suspense, Poyraz Karayel is a must-watch for fans of crime dramas.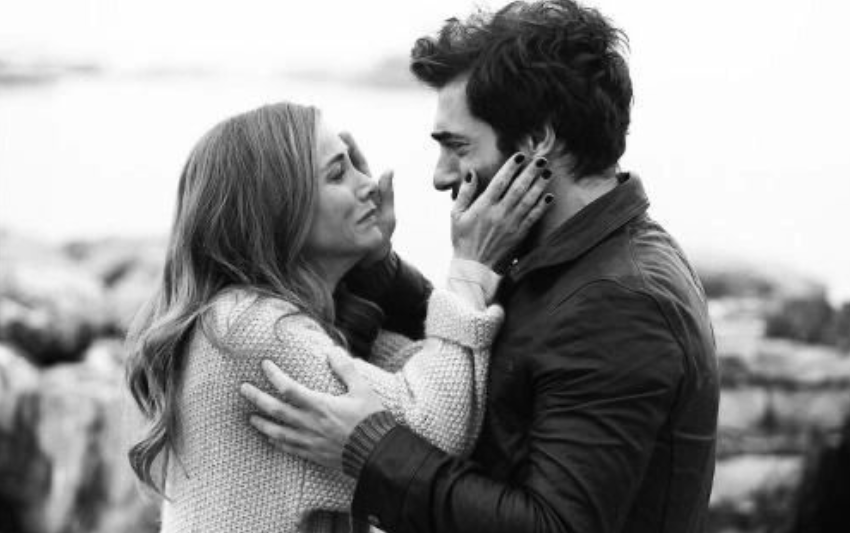 6 – İçerde (Inside)
Get ready for some serious family drama with İçerde (Inside)! This Turkish drama series has betrayal, mystery, and plenty of action.
Meet Sarp and Mert, two brothers torn apart when their family is brutally murdered. Years later, Sarp becomes a police officer while Mert joins the mafia. When Sarp is assigned to go undercover in the mafia to uncover the truth about his family's death, he's in for a wild ride.
Will he be able to navigate the dangerous world of organized crime without blowing his cover? You'll have to tune in to find out! With twists and turns at every corner, İçerde will keep you on the edge of your seat.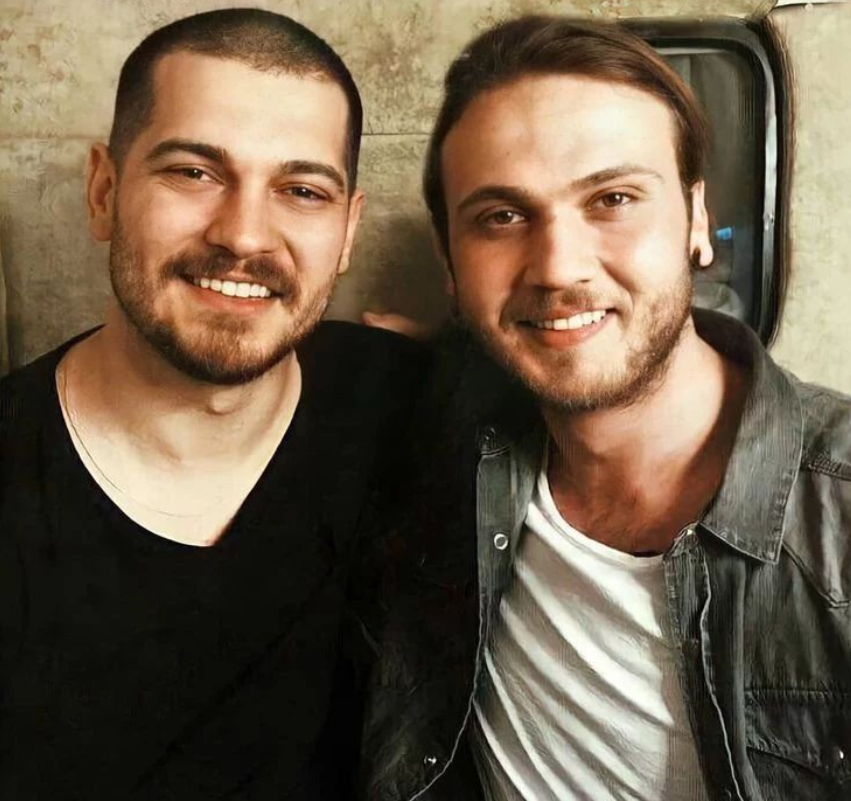 5 – Kara Para Aşk (Black Money Love)
Kara Para Aşk, also known as Black Money Love, is a Turkish drama series that takes you on a thrilling ride through the criminal underworld. Follow the story of Omer, a determined police officer, and Elif, a jewelry designer caught in a dangerous murder case.
As Omer investigates the crime, he falls in love with Elif, and together they must navigate the treacherous waters of black money and dangerous enemies. With intense action and steamy romance, Kara Para Aşk is a must-watch for anyone who loves good drama. Get ready for a wild ride through the twists and turns of the criminal world!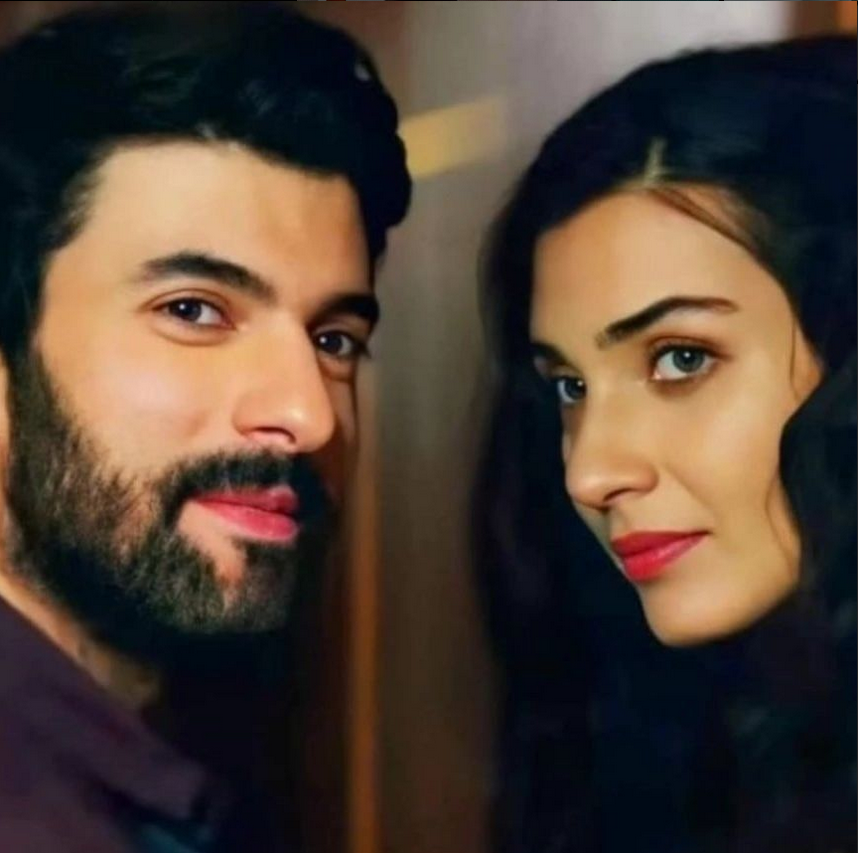 4 – Who Were We Running From?
If you're looking for new Turkish series on Netflix, then these series deserve to be on your list. "Who Were We Running From?" is a heart-pumping Turkish drama that will leave you on the edge of your seat! The mother-daughter duo stays at luxurious hotels, wears designer clothes, and is always on the move.
But life on the run is no vacation when the police show up, dead bodies start piling up, and the evidence points to the mother as the killer. Does Bambi escape unscathed, or will she be caught in the crosshairs of her mother's dangerous past?
Family Drama:
For those who appreciate the complexities and nuances of family dynamics, we've got these shows for you:
3 – Kuzey Güney
Kuzey Güney is a Turkish drama that revolves around two brothers, Kuzey and Güney, who are as different as night and day. Kuzey is rebellious and impulsive, while Güney is calm and calculated. Their rivalry amplifies when they both fall in love with the same girl.
The series explores themes of family dynamics, love, and redemption as the brothers navigate their differences and the challenges they face.
2 – Bizim Hikaye (Our Story)
Get ready to feel all the emotions with Bizim Hikaye, aka Our Story! Meet Filiz, the ultimate boss babe who's got to take care of not one, not two, but FIVE siblings after her mom takes off.
Moreover, when things couldn't get any crazier, she finds love in the form of the swoon-worthy Barış. Prepare to laugh, cry, and cheer on Filiz and her squad.
Historical Non-Fiction:
If one takes delight in the intellectual pursuit of historical non-fiction, then one shall undoubtedly relish the bountiful offerings of the dramatic realm mentioned below:
1 – Midnight at the Pera Palace
Midnight at the Pera Palace is a thrilling Turkish drama that takes you on a time-traveling adventure. Follow Esra, a young journalist, as she accidentally travels back to 1919 and gets involved in a dangerous plot to assassinate Mustafa Kemal.
Along the way, Esra meets fascinating characters like Halit, the nightclub owner; Reşat, the charming police officer; and George, the scheming British officer. With Ahmet's help, she must navigate history and politics to preserve Turkey's independence.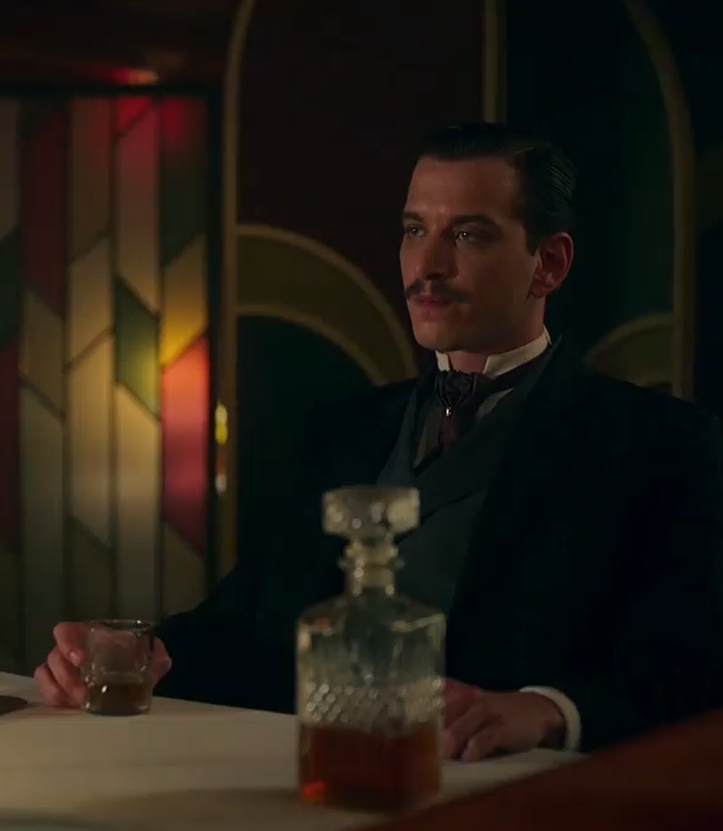 What is the most successful Turkish series of all time?
Muhteşem Yüzyıl, known as "The Magnificent Century," is the most successful Turkish TV series ever. From 2011 to 2014, the show follows the life and reign of Ottoman Sultan Suleiman the Magnificent. With a global fan base, the series has been translated into over 40 languages, making it a cultural phenomenon.
What are the best romantic Turkish dramas?
Adını Feriha Koydum, Kiraz Mevsimi, Zeytin Ağacı, Aşk Laftan Anlamaz, and Duy Beni are some of the most captivating romantic dramas to come out of Turkey. Each tells a unique love story that will tug at your heartstrings and leave you feeling emotionally moved. They are must-watch dramas for any fan of the genre.
What is the longest running Turkish series?
With 950 episodes, "Kaynanalar" is the longest-running television series in Turkey. The show aired on and off between 1974 and 2004, and it's a remarkable achievement in the country's television industry, despite the breaks it took in some years.