Most Expensive Bollywood Wedding Dresses. We all know how Bollywood celebrity weddings are like. With all the overly expensive and overreaching exquisite setups, all the prepped up dancers, musicians, artists for the entertainment of the guests, the luxurious food dishes, and refreshments, and of course, the most important of all, the attires of the bride and groom which is the most important aspect in this case, always.
But what makes it quite the most well-off occasion than anything else in the world, are actually the costumes of the bride and groom. So here is the detailed list of apparently the most expensive Indian celebrity wedding dresses to date. Have a look and find out more about the most expensive indian weddings and dresses worn on them .
Indian Celebrities Who Worn The Most Expensive Bridal Dresses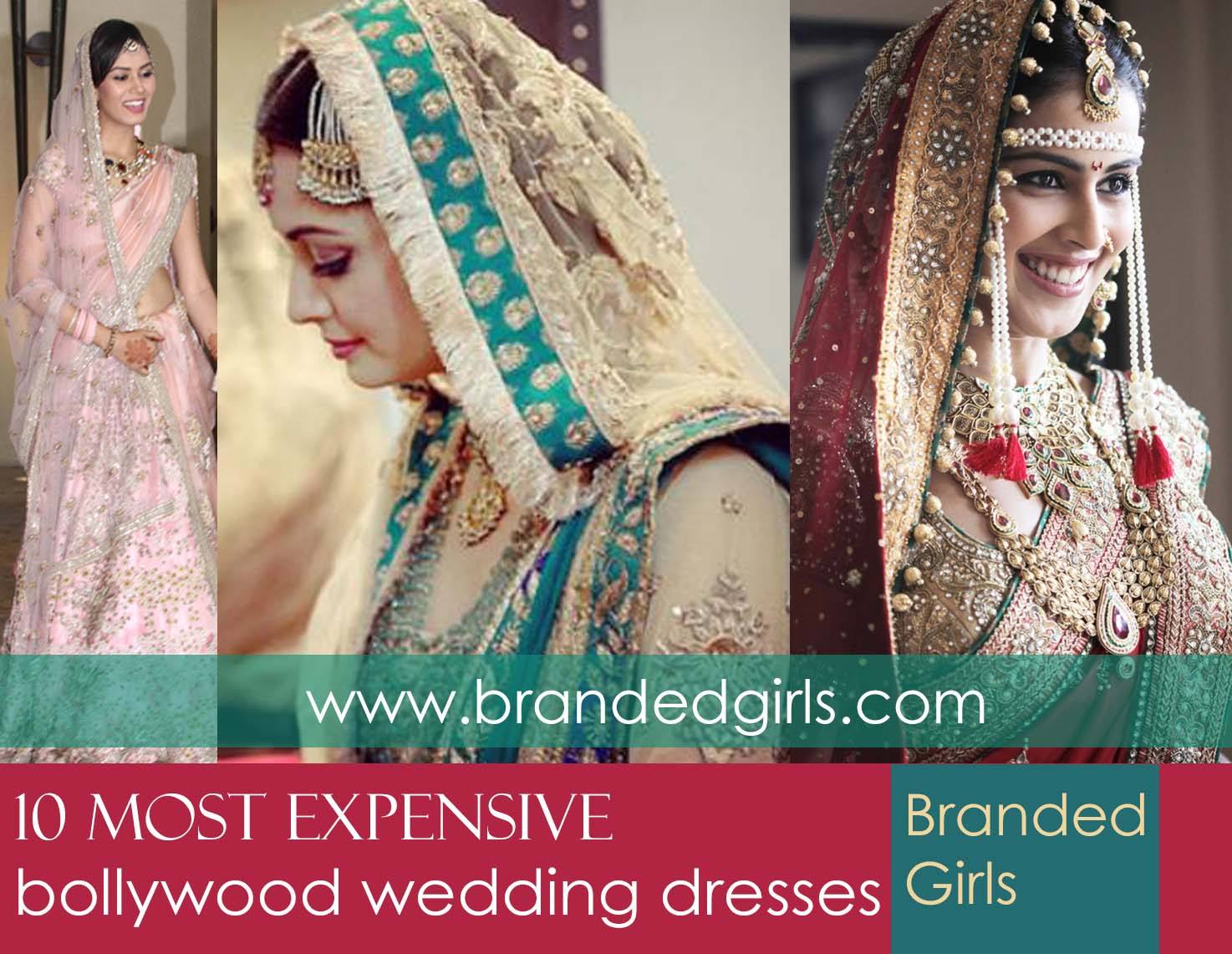 RECOMMENDED: The Best and Cutest Bollywood Real Life Couples who Married
#10 – Diya Mirza's Decent Luxury
Diya Mirza may seem a very down to earth person but her wedding surely was not. The wedding involved a lot of expenditure from the attires of both the bride and groom, the decorations, food and feast and everything else countable. Mirza's dress happens to be one of the top most expensive celebrity wedding dresses, costing above a lac or so.
The classic green and fawn combination set it apart from her counterparts' and made her an iconic theme of some of the best Indian weddings of celebrities. The jewelry, the makeup, all appeared to be very idyllic and down to earth.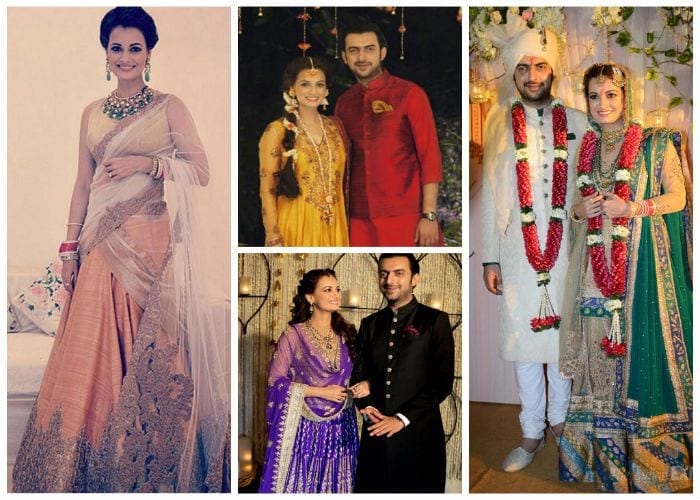 An overview of all of Diya Mirza's wedding ceremonies and parties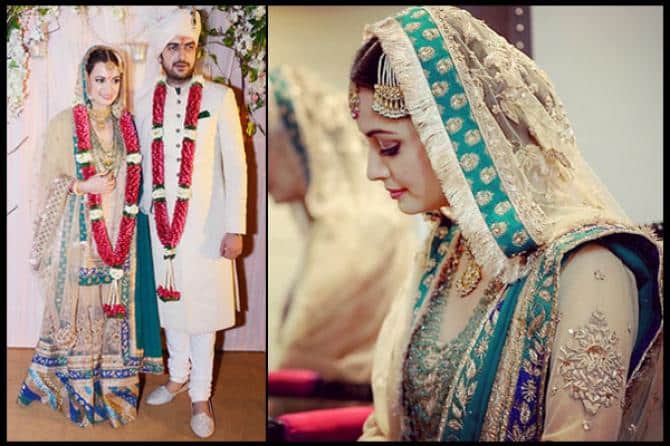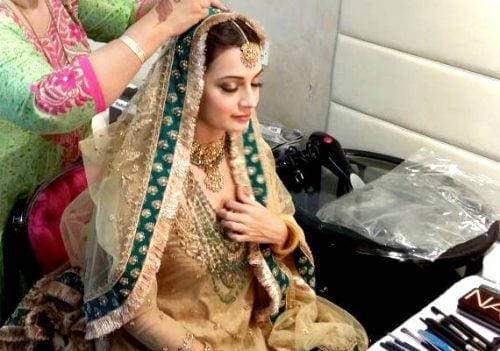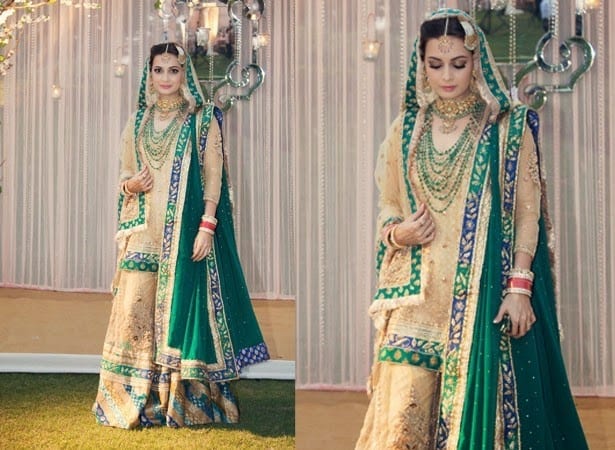 via
#9 – Shilpa Shetty's Festivity
The four crore cost of the luxurious wedding says a lot about how much was spent on what. And the bride's overflooded dresses with jewelry, ornaments, and all the decor clearly says that it was not in the range of just about anybody. What we can say is that out of four crores, a lot was marked up by the bride's dress.
Engagement ring price: 3 Crore
Wedding Saree's Price: 50 Lakh
Total Wedding Budget: 4 crore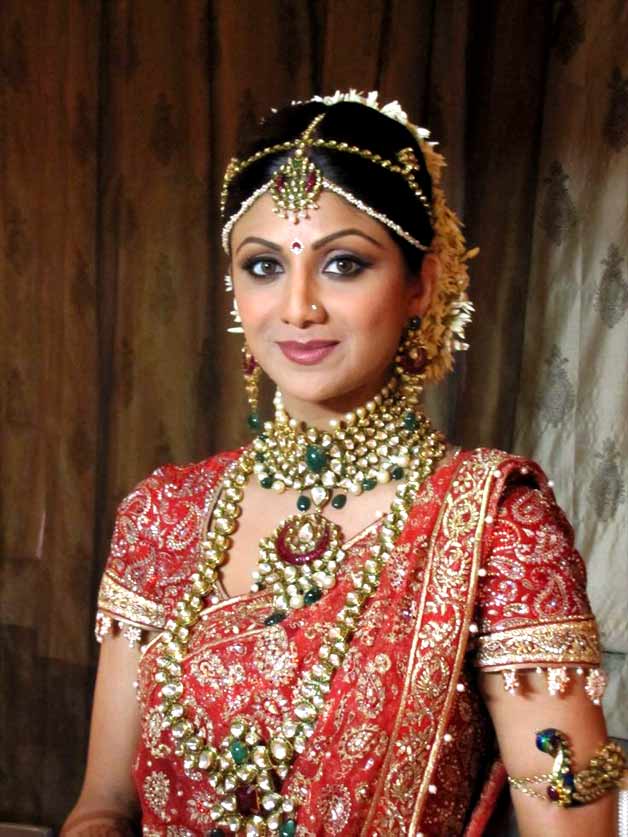 A closeup of Shilpa Shetty's wedding dress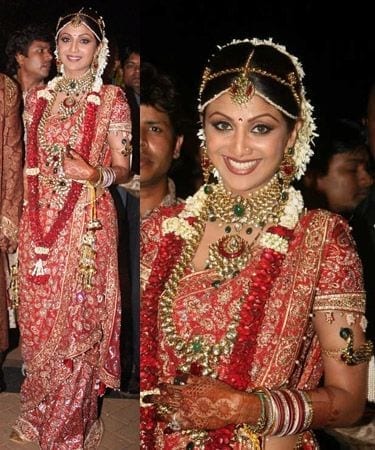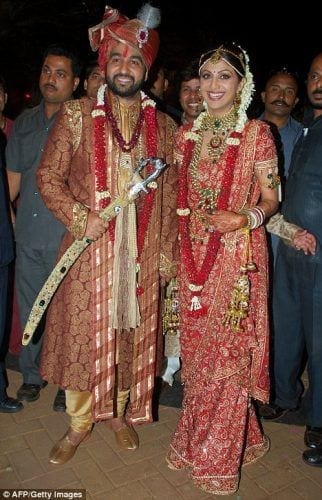 via
Also have a look at Jacqueline Fernandez Outfits-Top 20 Dressing Styles of Jacqueline This Year
#8 – Aishwarya's Most Popular One
Aishwarya's wedding set a landmark in the history of Bollywood weddings because it probably was the one where it was instantly prominent that the bride and groom spent nearly all of their life savings on it.