Kriti Sanon Pics- Kriti Sanon is young, talented and gorgeous upcoming actress. She commenced her career as a model and then she started acting. In a short period of time she is getting continuously increasing fan following.
Confident Kriti played lead role in Heropanti and now her big achievement is that she is working with SRK in her forthcoming movie. She is tall, smart and adorable girl who wins the hearts of viewers with her cute smile and with her professional attitude. For other beautiful celebrities whose looks are sure to inspire you, have a look at Deepika Dresses-20 best looks of Deepika Padukone this season and Alia Bhatt Cutest Pictures-30 Best Looks of Alia Bhatt of all time.
Prettiest Looks of Kriti Sanon
#30- Chic Look with Shirt and Flare Skirt
Wearing red heart embroidered shirt with white flare skirt she is looking lovable. She wore white matching sneakers.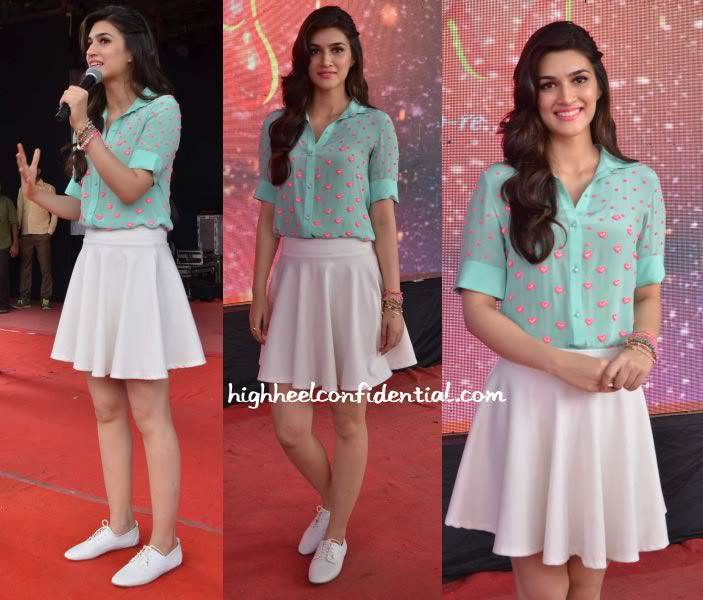 #29- Traditional Look with Grey Burgundy Anarkali Dress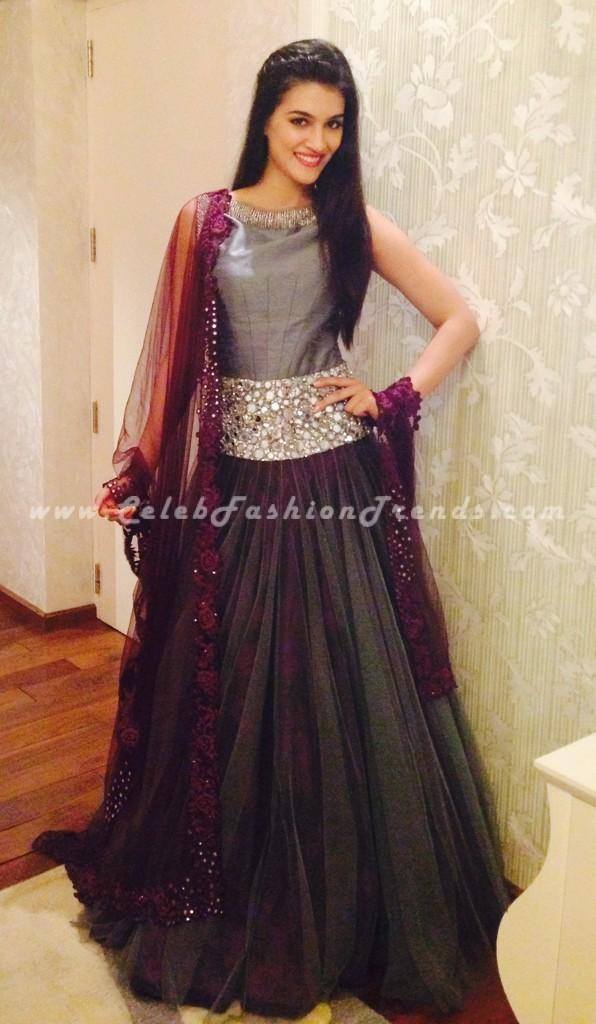 source
#28- Lovely Kriti Sanon in Peach and Blue Sarhi
This shot is from her famous song Rabba from Heropanti movie. She is looking absolutely stunning here.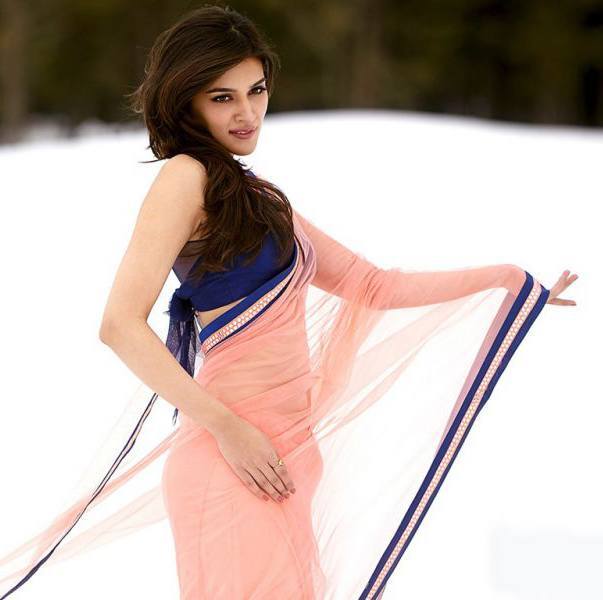 source
#27- Elegant Look with Tie and Dye Gown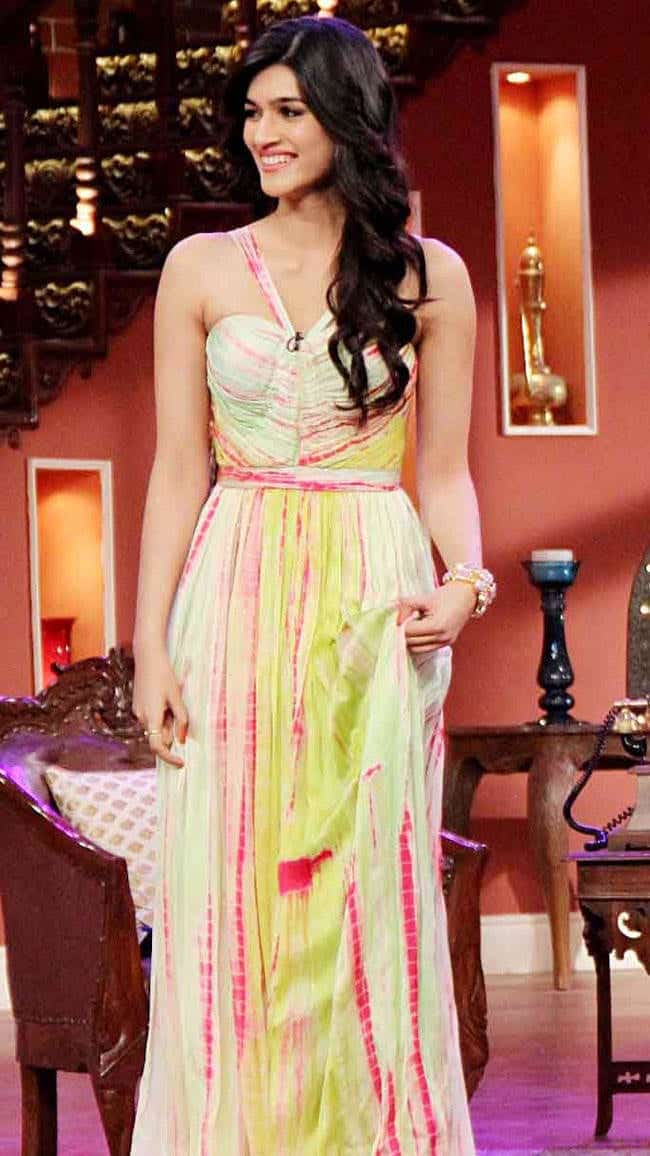 source
#26- Dazzling Look on Ramp
Kriti looked voguish in Lakme Fashion Week. She was wearing metallic silver mini skirt with sheer mesh silver matching blouse. She just rocked the ramp with her sizzling beauty.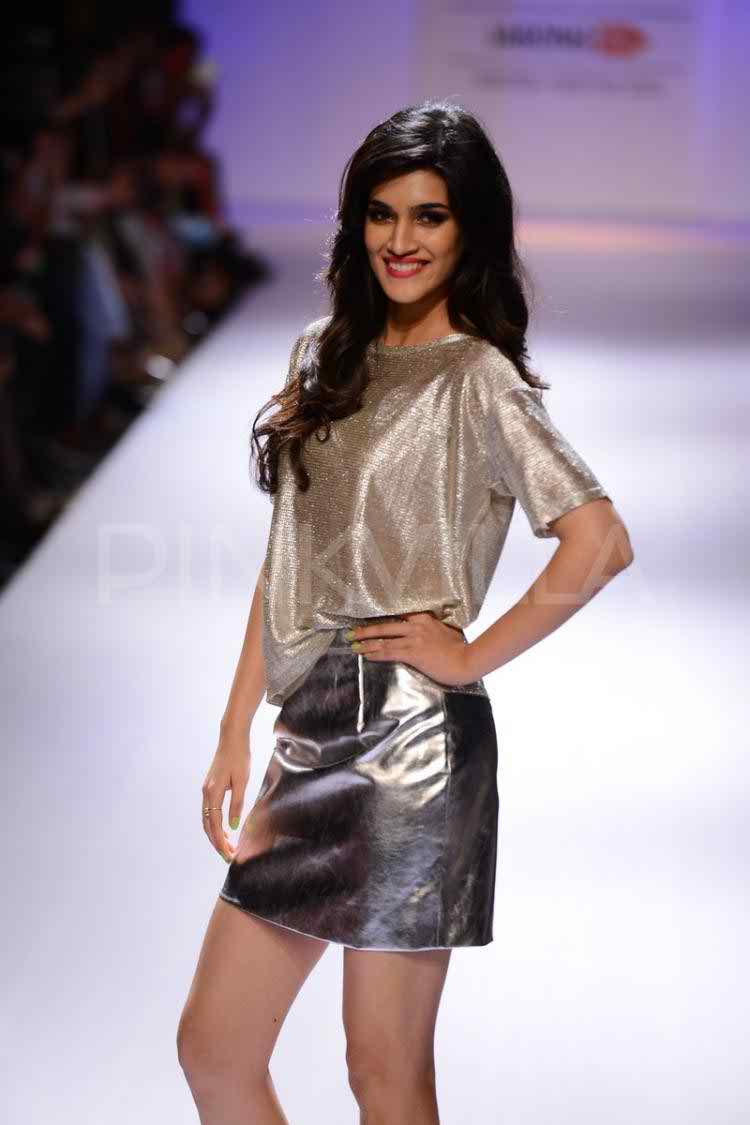 #25- Graceful Kriti in Casual Tee and Jeans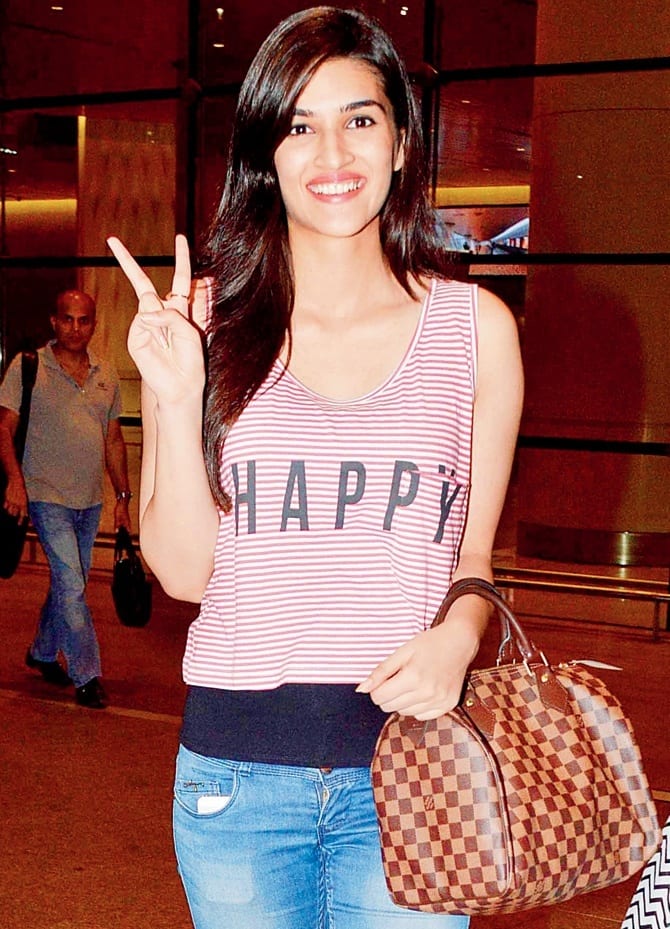 #24- Trendy Look in Green and Orange Skirt
Orange and green zipper blouse with long skirt is making her cute. Her detached hair are going perfect with this style. For more skirt outfit ideas, do check out [highlight]Skater skirt outfits-20 ways to style skater skirts for chic look[/highlight].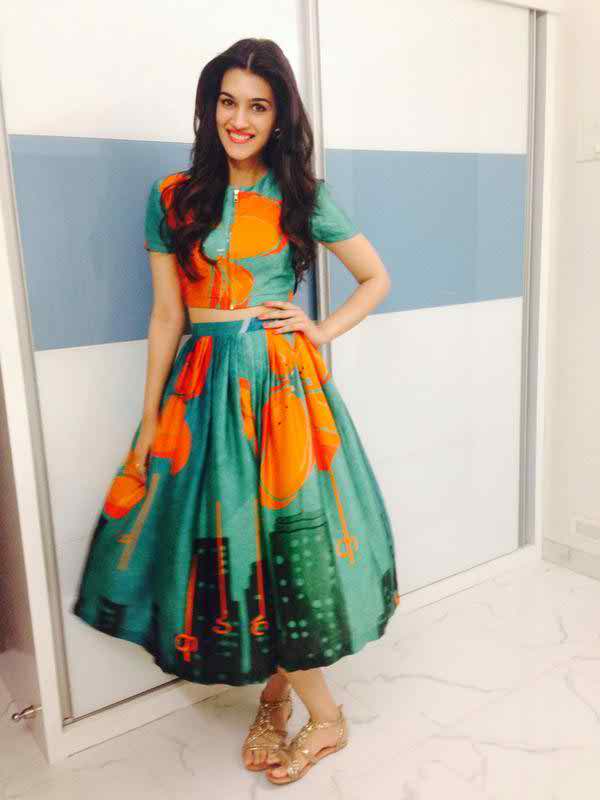 #23- Simple Look with Tights and Nike Sneakers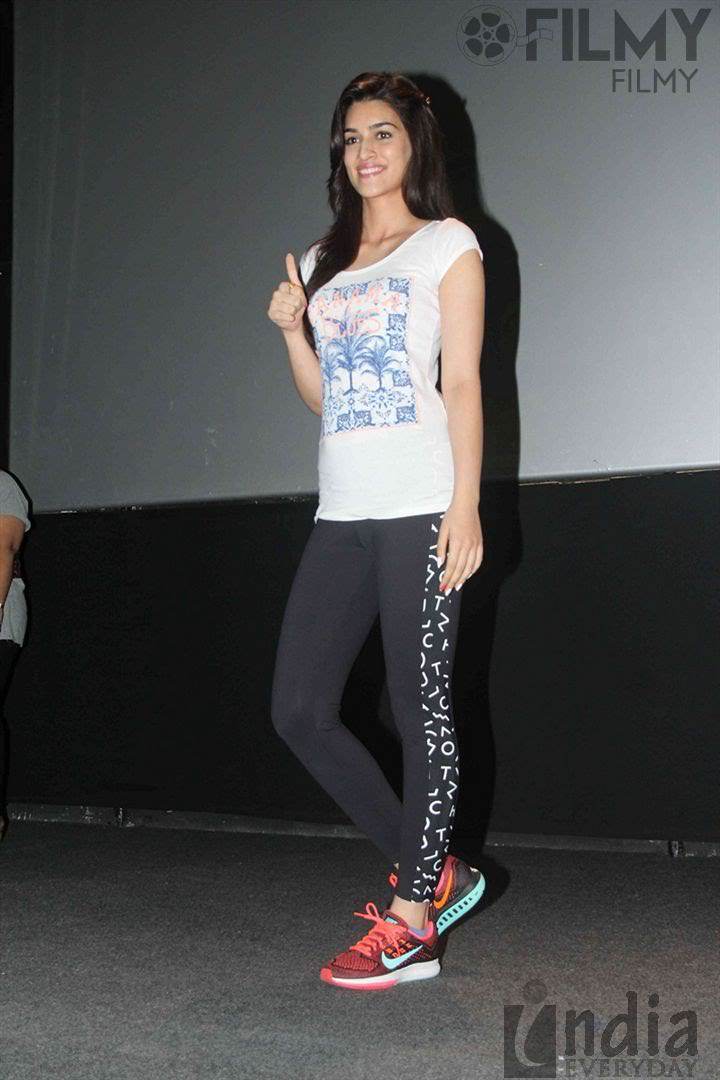 source
#22- Graceful Apparel with Denim Jeans
Kriti is looking fabulous in floral top and denim jeans. White cardigans adding grace to outfit. She choose to wear red pumps which are really complimenting with this dress.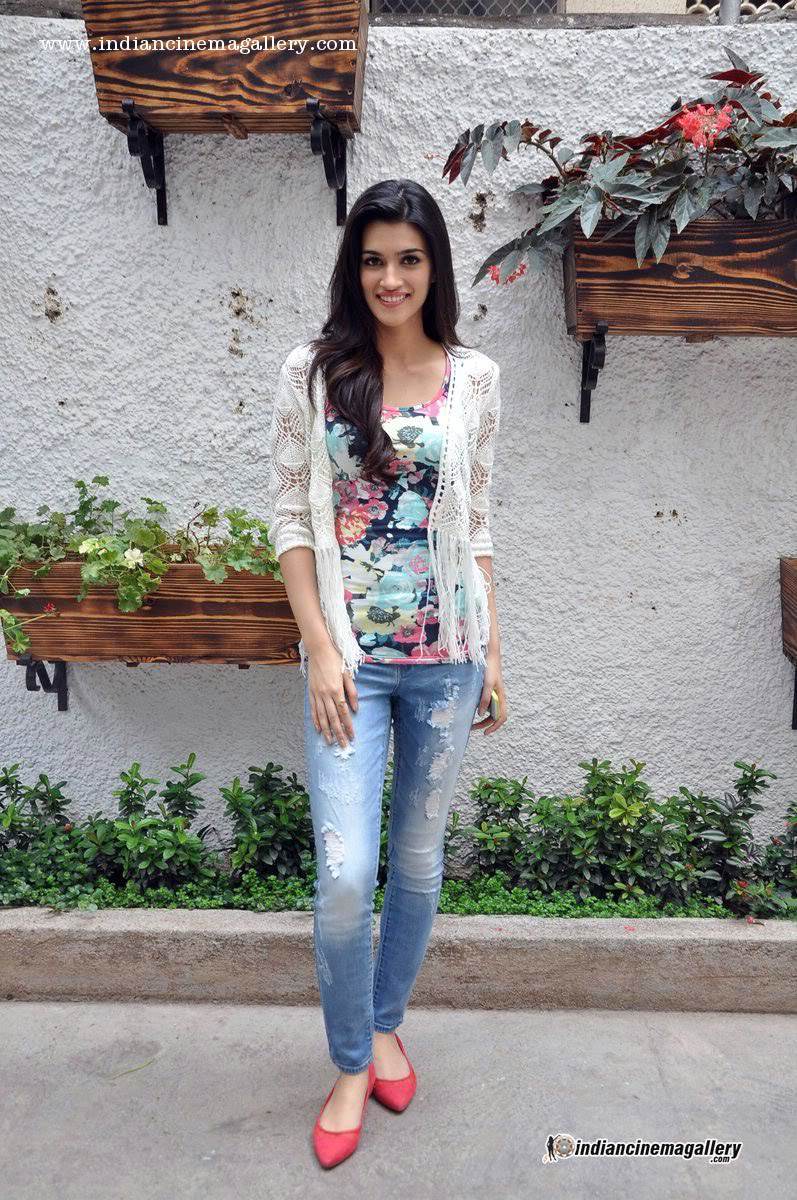 source
#21- Magnificent Kriti in Red
Red top and red lipstick is making a hot look for Kriti. She wore very conspicuous accessories to fortify her look. Her slightly twisted hair are favoring this getup.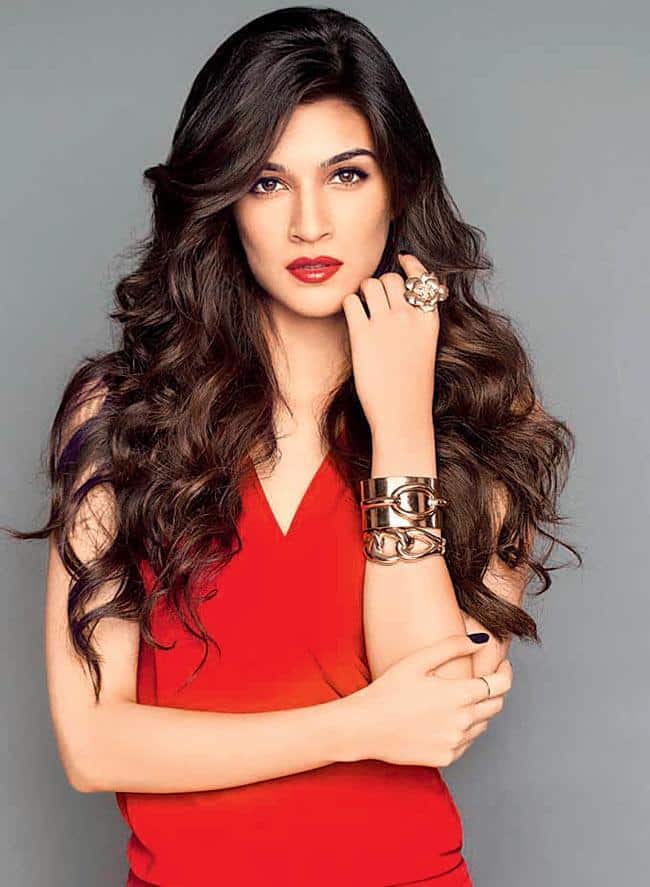 #20- Smart Look in Yellow Frock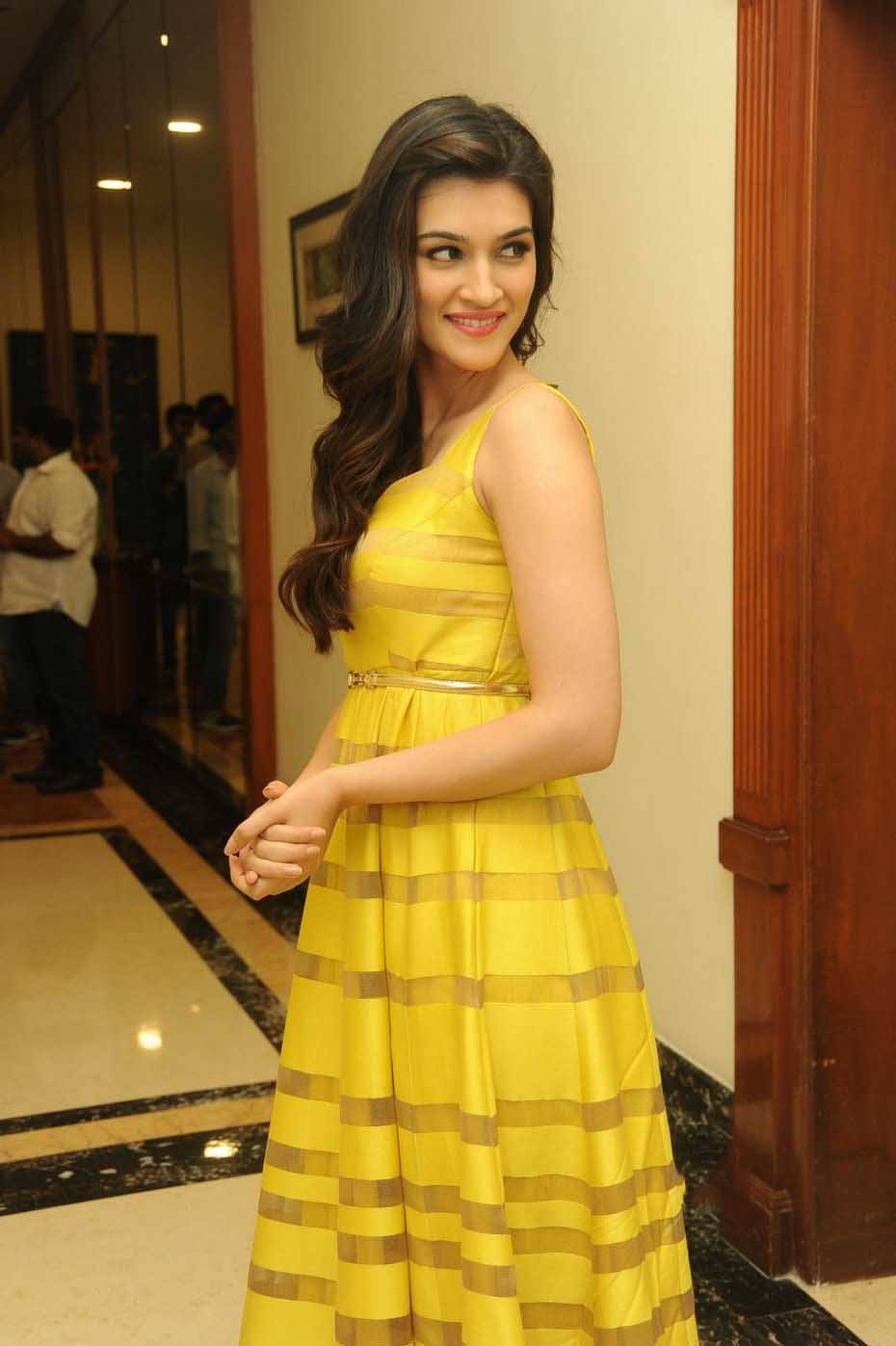 source
#19- Printed Shirt and Skinny Jeans
Kriti is looking nice in white skinny jeans which she paired with sophisticated printed shirt. She wore simply matching sandals to complete this beautiful look.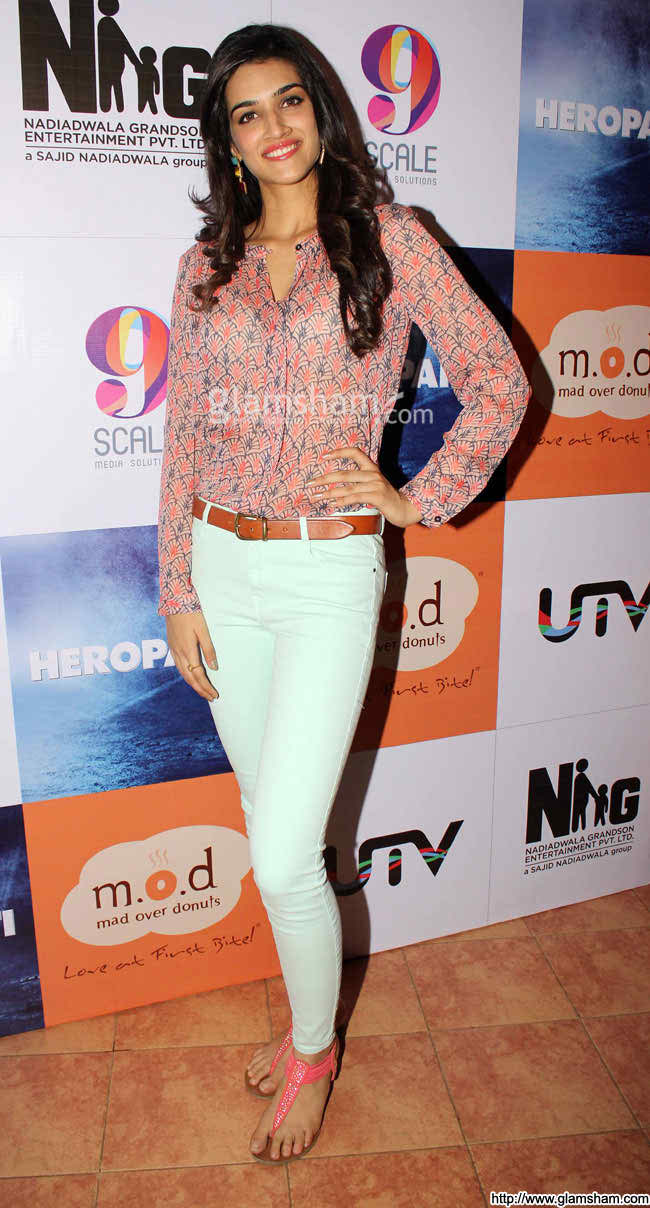 source
#18- White Dress with Colorful Stole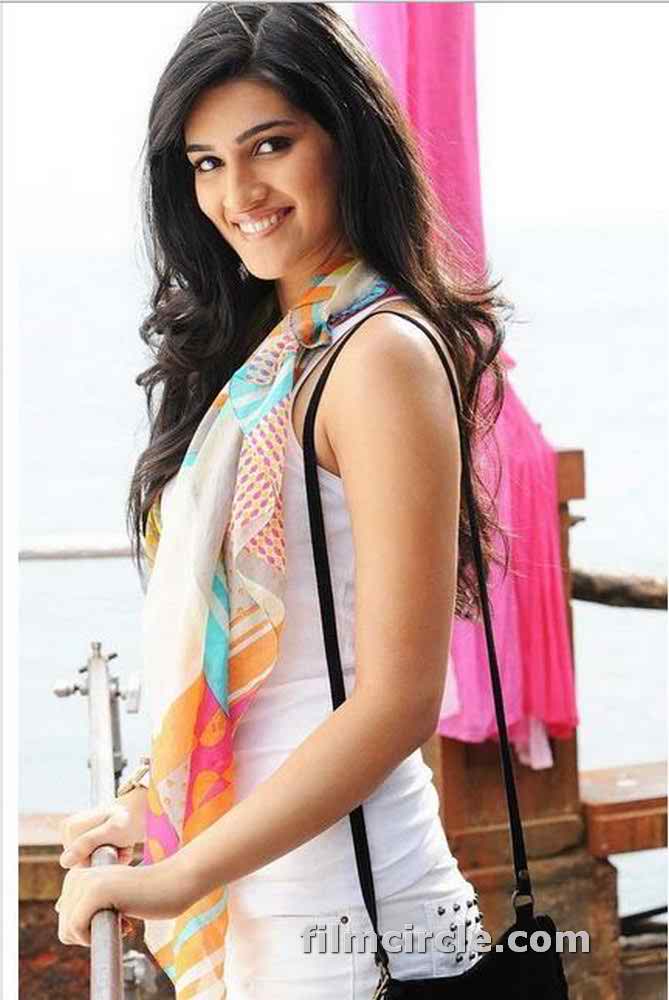 source
#17- Chic Formal Look on Launch Ceremony
Kriti wore white top with high waist black pant. Red lipstick, red nail color and straight hair making her look perfect. She completed her outfit beautifully by wearing black heels.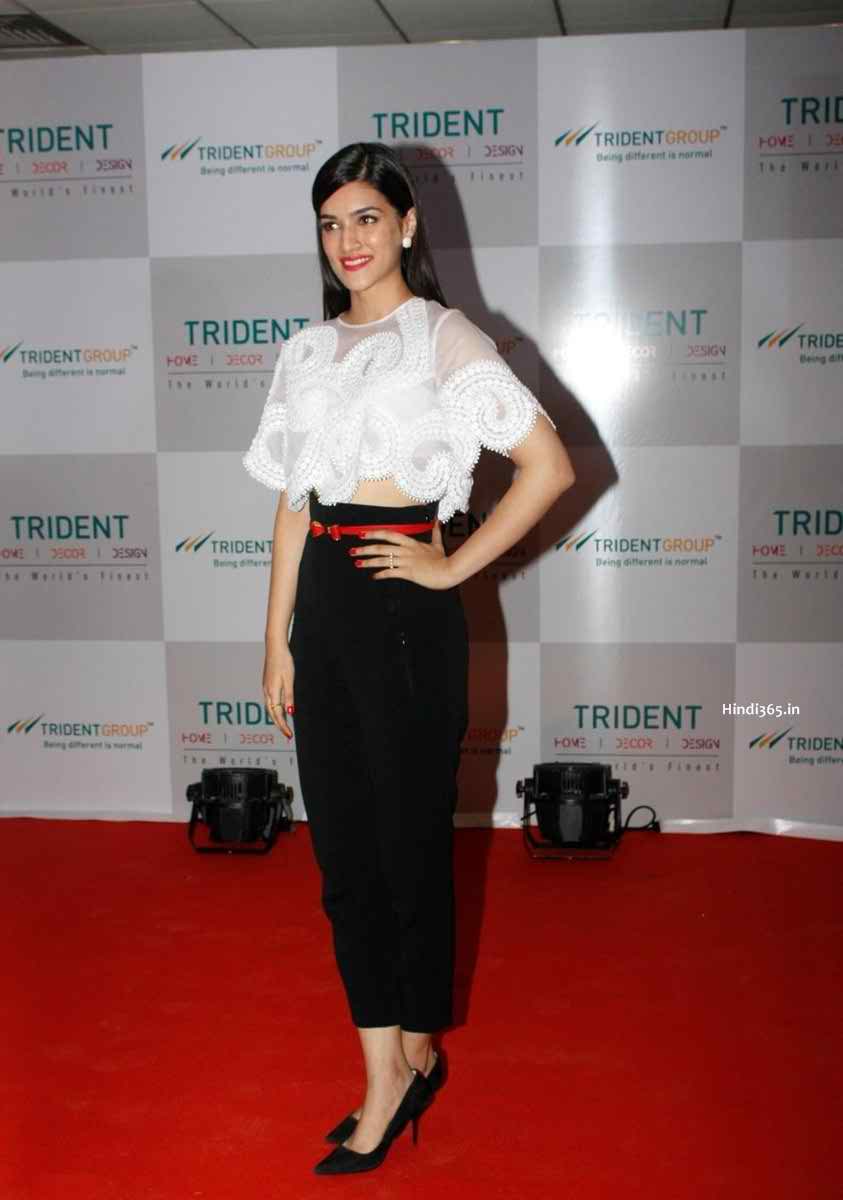 source
#16- Astonishing Kriti in Patchy Dress with Oxford Shoes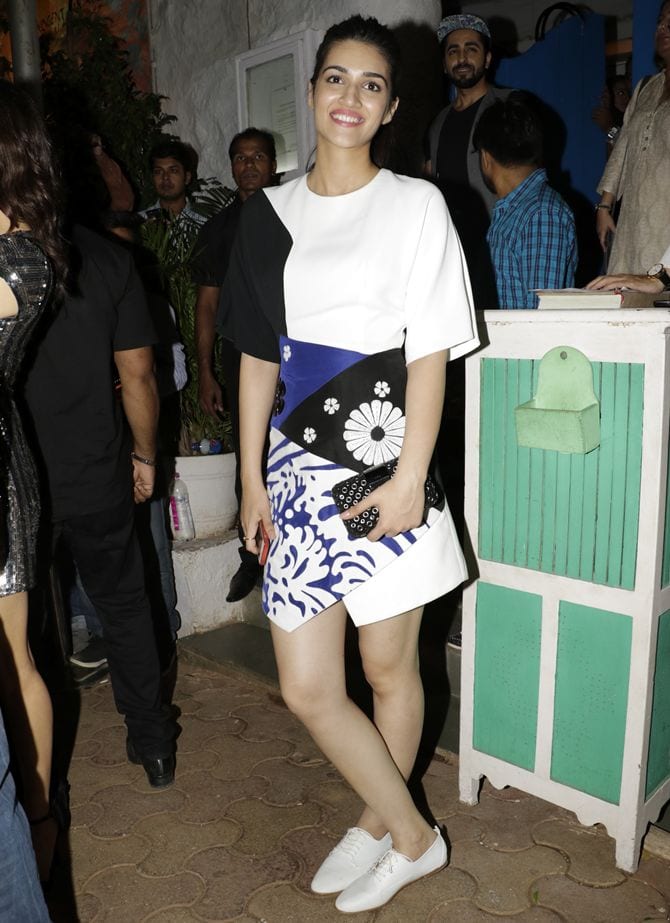 #15- Semi Formal Look
Kriti is presenting a decent look with check blouse and black long skirt. This time she has tied her hair slightly.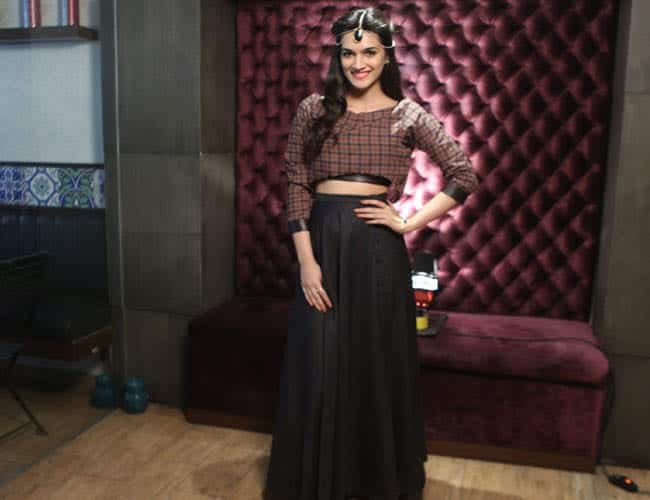 #14- Embroidered Black Frock with Rolled Hair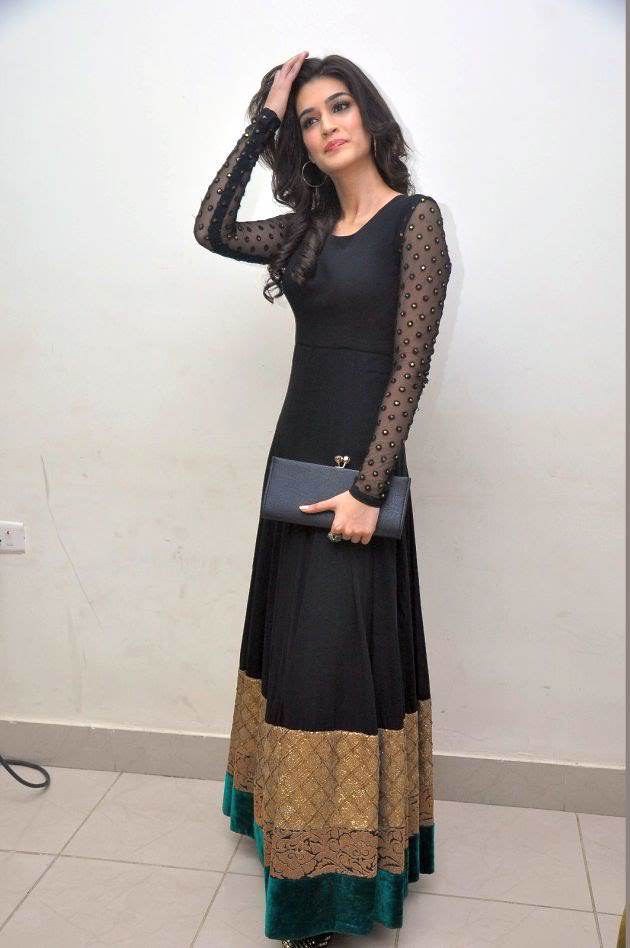 source
#13- Charming Look of Kriti
She is wearing negligible make up despite of that she is looking good in simple ripped off jeans with a white tee.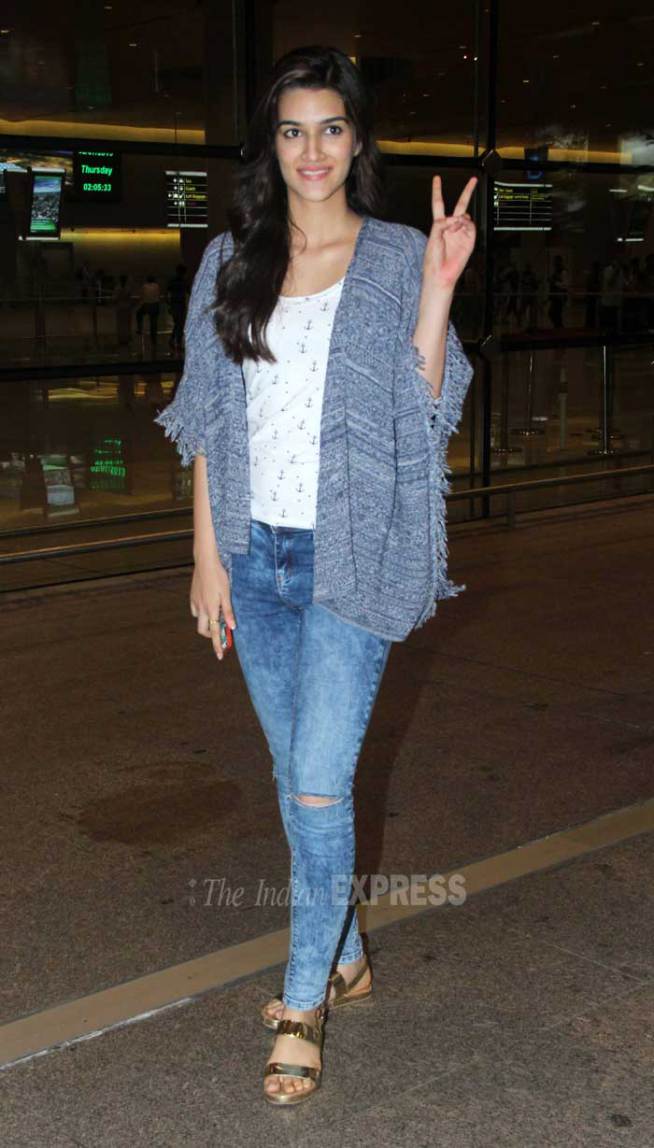 #12- Stylish Poser
Black leather jacket and black shoes, white plain tee with Denim jeans making altogether Kriti a super stylish model.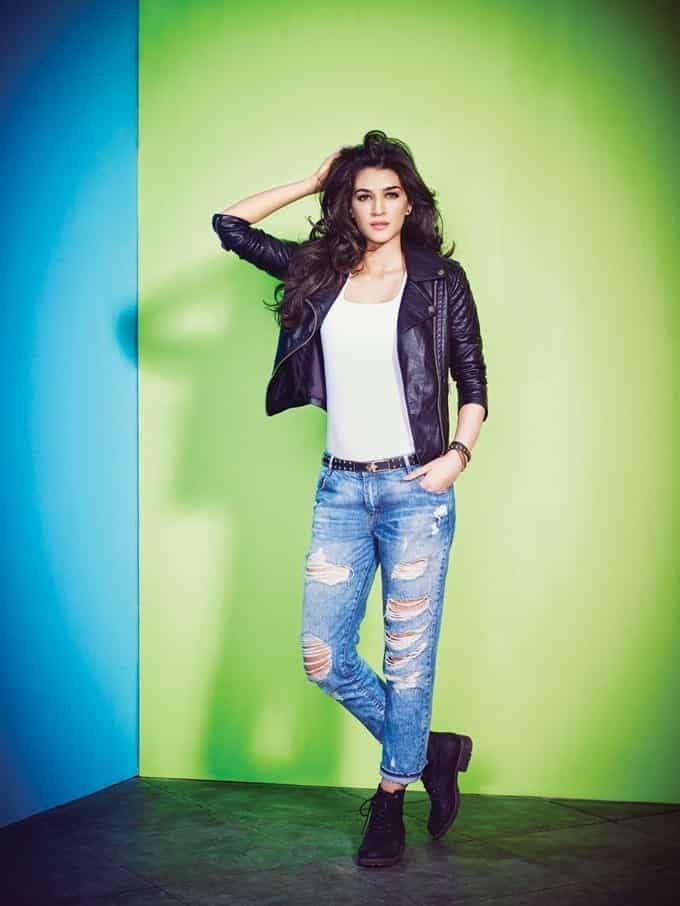 source
#11- Glamorous Diva
Golden dhoti-gown and nude tights is chosen by Kriti to wear on Shahid-Mira function. Her hairstyle is looking marvelous.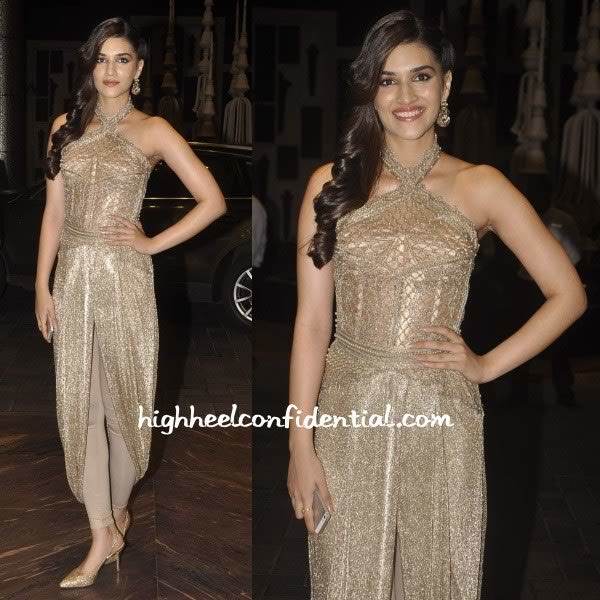 #10- Cute Saree Girl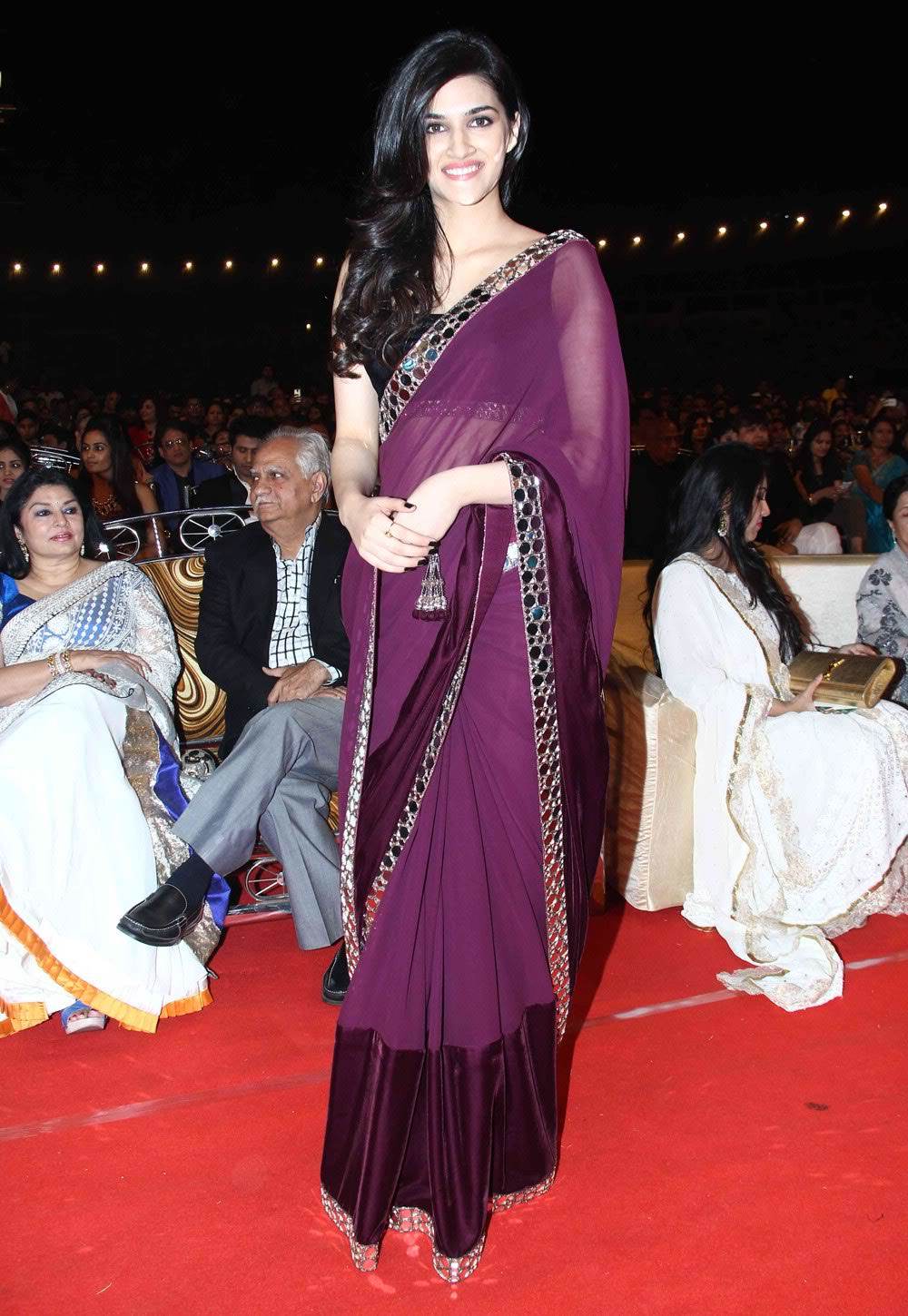 source
#9- Groovy Andrew GN Gown
Floor length gown with adorned bodice and bright lip color is really suiting her. She finished her look with fixing her hair up neatly.
#8- Award Winning Kriti
She looked mind blowing in mint green designer gown featuring prominent floral element. She looked awesome in braided hair.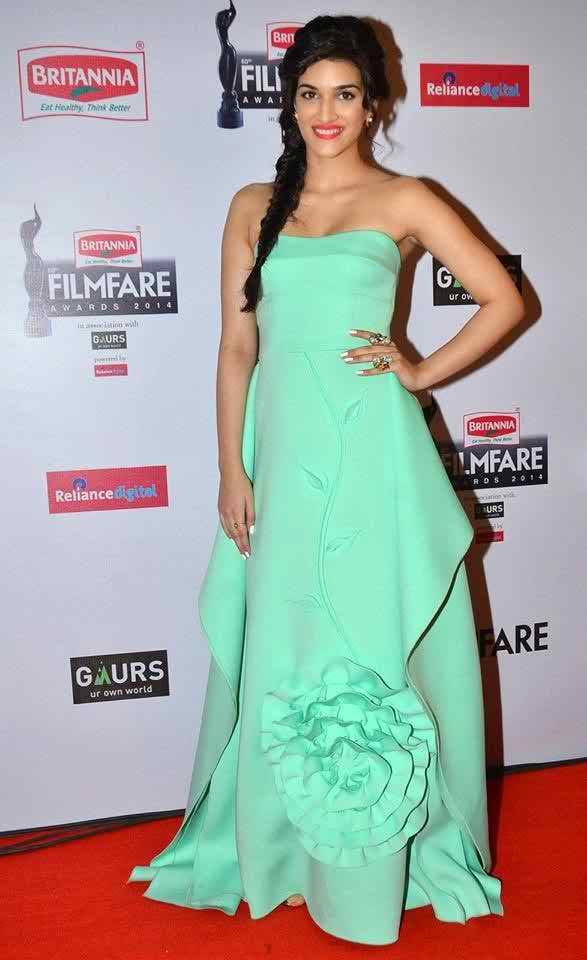 source
#7- Magenta Anarkali Dress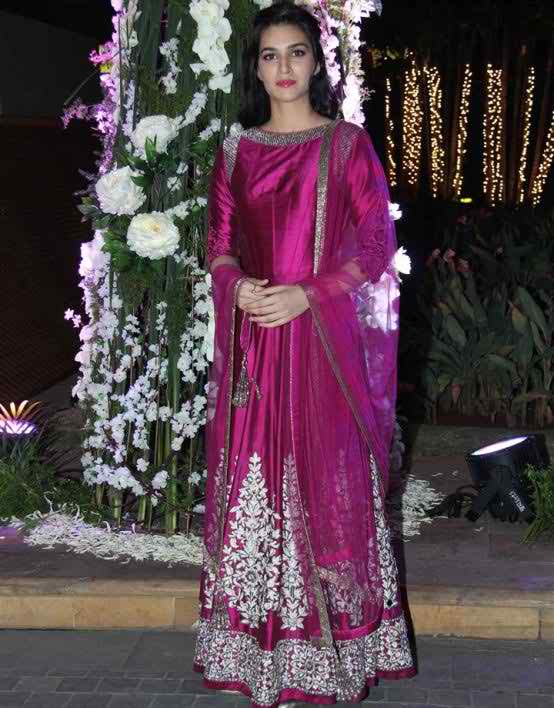 #6- Kriti in Blue Suit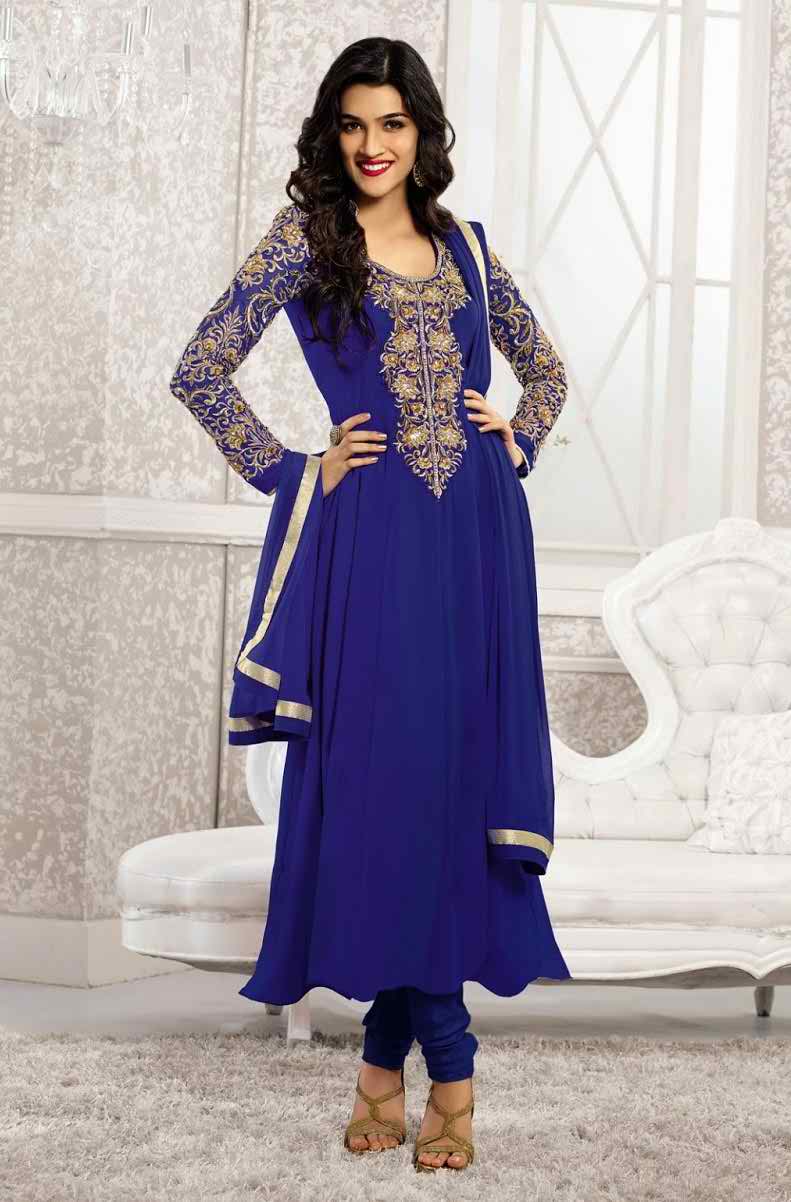 source
#5- Dashing Strapless Red Lace Outfit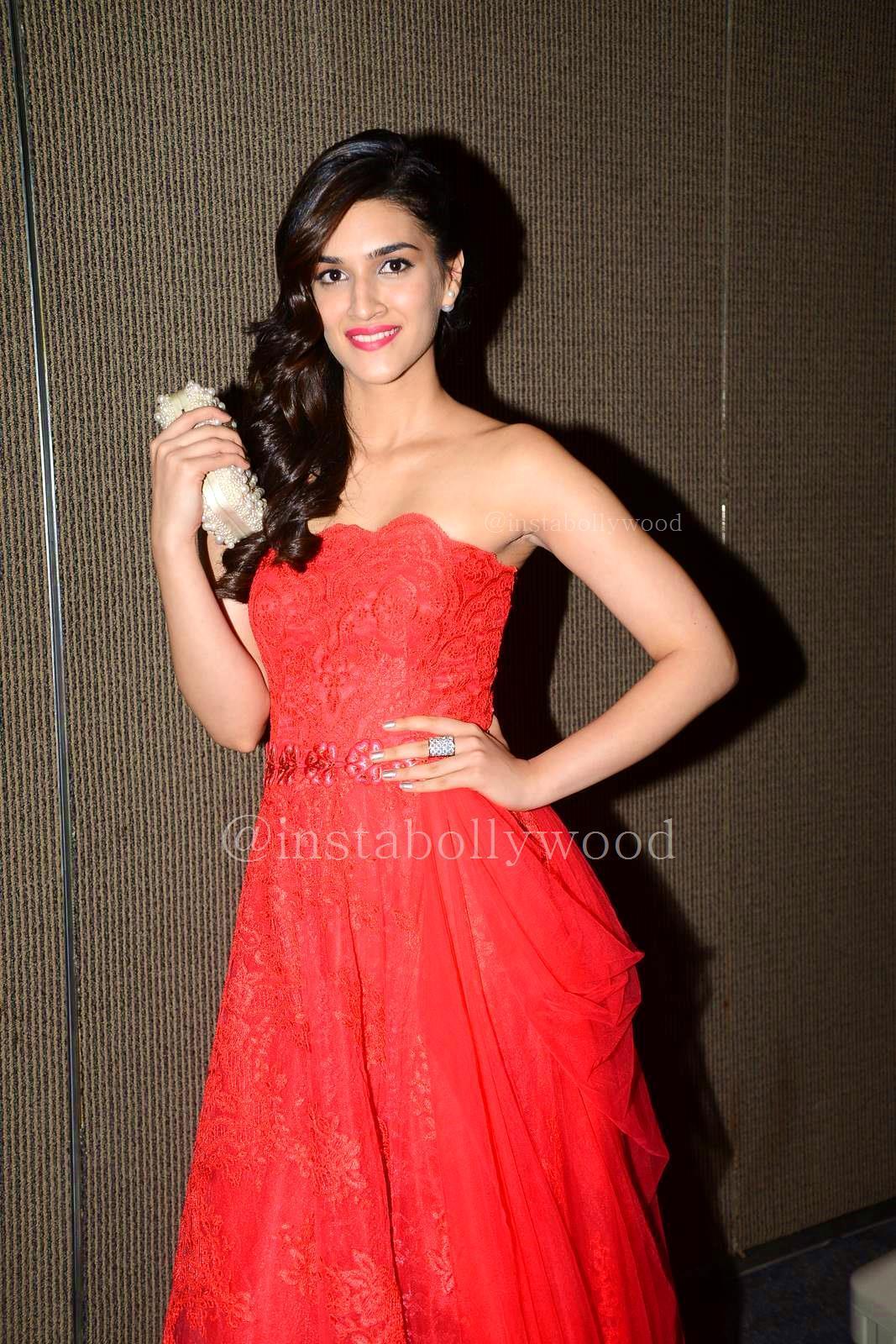 source
#4- Kriti in Simply Black
She is looking no doubt classy in black gown with a slit and strapped golden sandals.
#3- Denim Dungaree Style
White vest and strapless denim dungaree dress showing that she is a well dress actress. Don't forget to notice her fantastic two toned heels.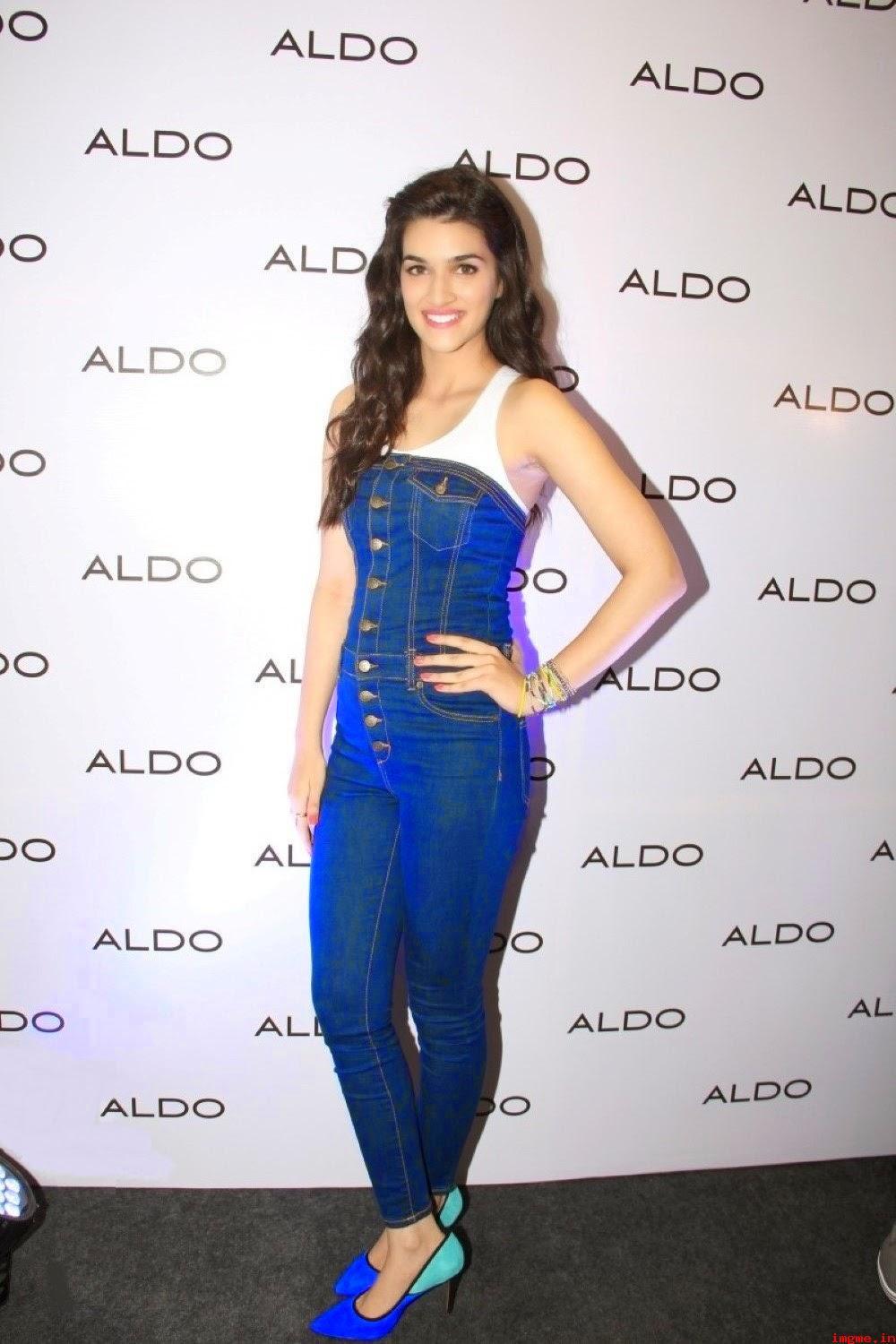 source
#2- Outstanding Look with Accessories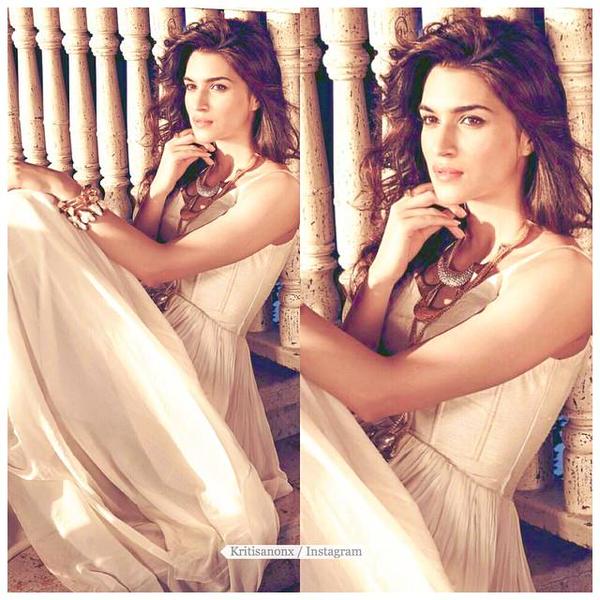 source
#1- Kriti as a Passionate Poser