Sexy Plus Size Beach Outfits. Styles of beachwear definitely come down to personal preference and also how much self-confidence a lady has. But it does not matter in the slightest what body type you have just as long as you embrace your shape. Choosing the right beachwear to suit your body type can be an issue no matter on your size, but plus size ladies can sometimes feel a little self-conscious. what curvy women should wear at beach? What accessories work perfectly for beachwear? This article covers different shapes and styles to suit a plus size figure. Also have a look at our post Stunning Spring Outfits for Plus size Ladies.
Styles of Plus Size Swimwear
For a plus size lady, patterned fabrics such as floral or polka dot are great choices when it comes to swimwear. These patterns take the eye away from areas you do not want to have any attention. Patterns such as stripes should be used in moderation and ideally just as a feature rather than an all over pattern. Stripes can broaden an image and can cause you to look bigger. Use details to their full advantage. If a swimsuit if ruched or ruffled down the centre or on the shoulders, use them to draw any unwanted attention away.
If you are a bit more confident and not self-conscious about your mid area then why not go for a bikini? Plus size ladies can absolutely rock a bikini if the fit is right. Invest in one that gives your bust support. High waist bikini bottoms are great for plus size ladies as they will draw unwanted attention away from your mid area. Some bikinis also have halter neck or asymmetrical tops with them so why not use these as a feature for your outfit?
Beach Accessories for Curvy Ladies
If you're a little bit self-conscious when it comes to beachwear then why not accessorise with a sheer sarong? These are perfect for the beach as they will add layers and shape to your outfit whilst still complimenting your figure beautifully. Choose one in a contrasting colour, if your swimsuit is white then choose a black sarong. A simple yet stunning way to make your beach style amazing. Other accessories for the beach include wide lensed sunglasses and wide brim sun hats. Black and white is a great colour combination for swimwear and sun hats and is also great for the larger lady. Don't forget to add some bling to your outfit with simple necklaces and bracelets! These accessories together will make every plus size lady look stunning on the beach. Be sure to check out these 20 cute outfit combinations for curvy ladies.
Check out the following images of beachwear for plus size ladies and use them to create your own gorgeous branded beach outfit combo.
Beachwear for Plus Size Ladies
Snazzy Patterned Multicoloured Strapless Swimsuit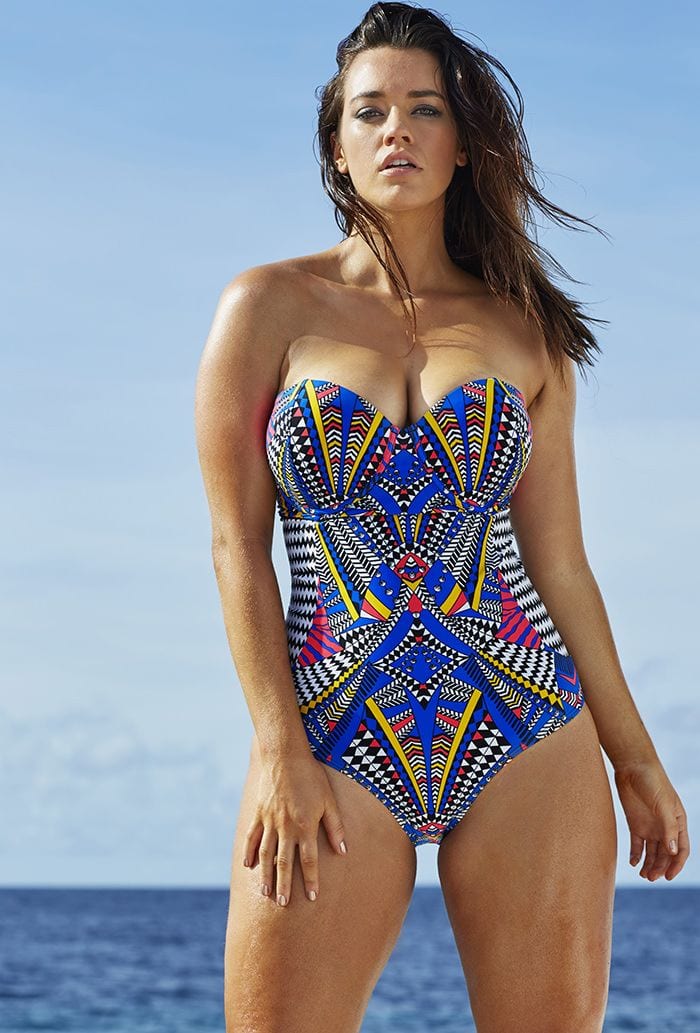 via
 Floral Plunge Bikini with Wide Brim Sun Hat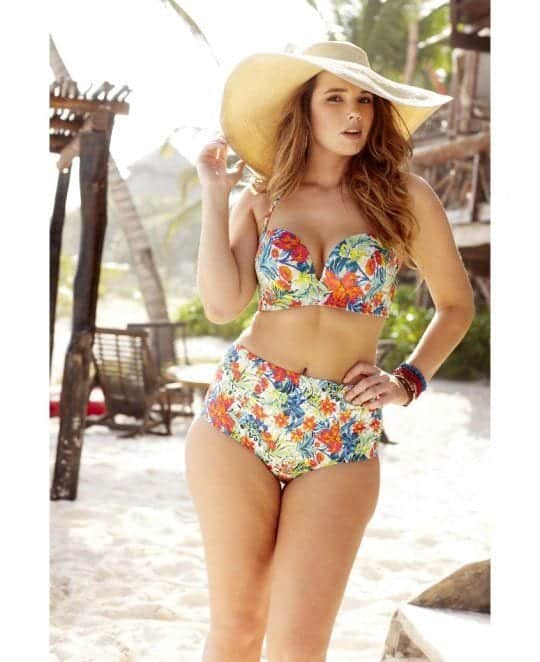 via
 High Waist Plunge Wide Striped Bikini with Black Sarong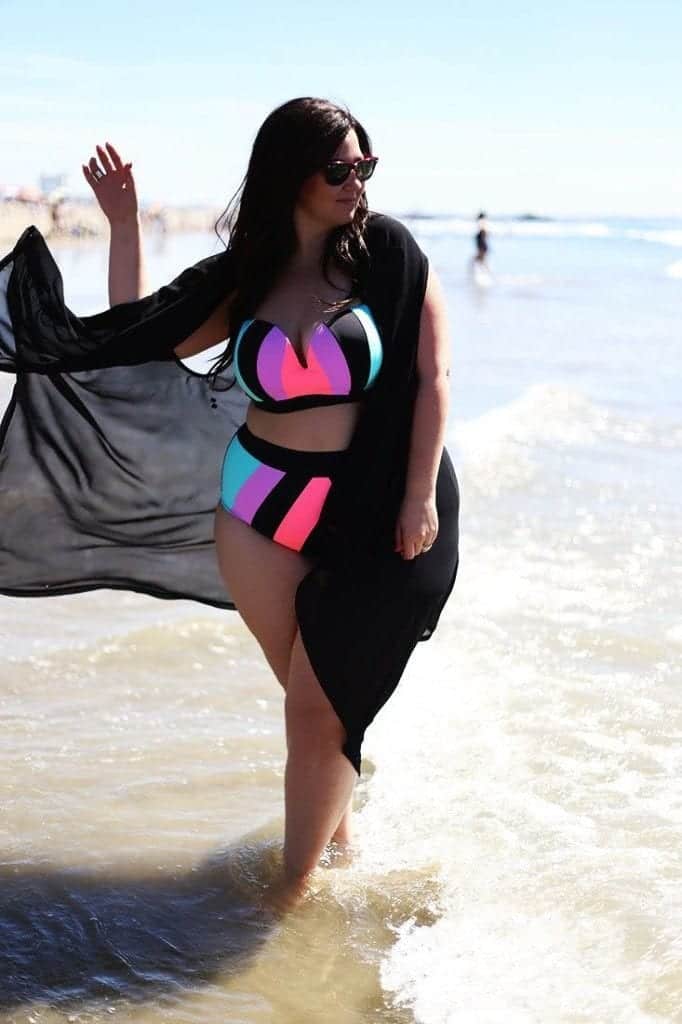 via
 High Waist, Patterned, Wrap Halter Neck Bikini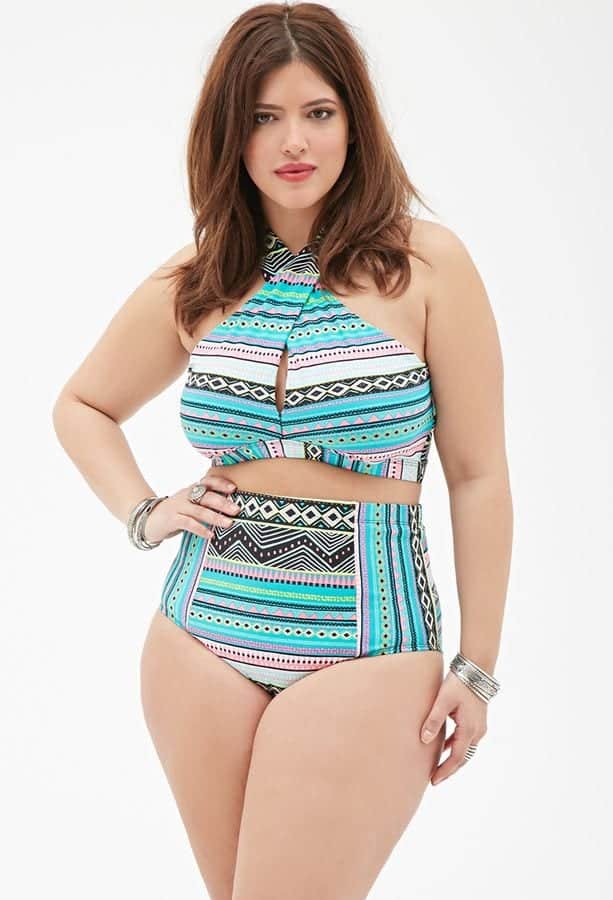 via
 Polka Dot Strapless Swimsuit with Bow and Ruffle Hem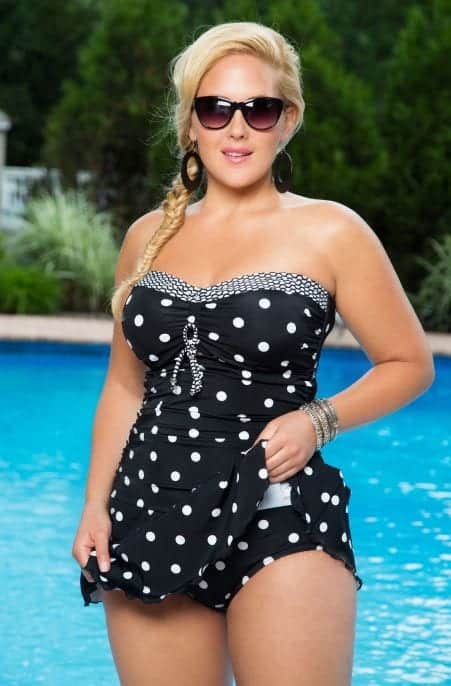 via
 Gorgeous Polka Dot High Waist Bikini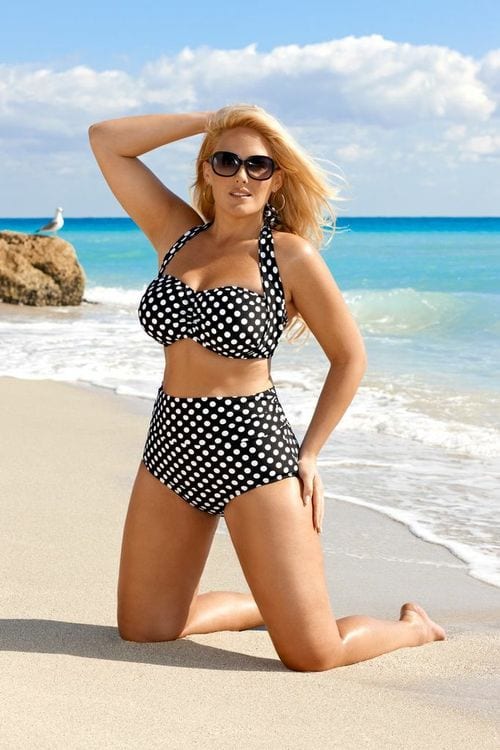 via
 Mesh Inlay Swimsuit with Gold Detail on Straps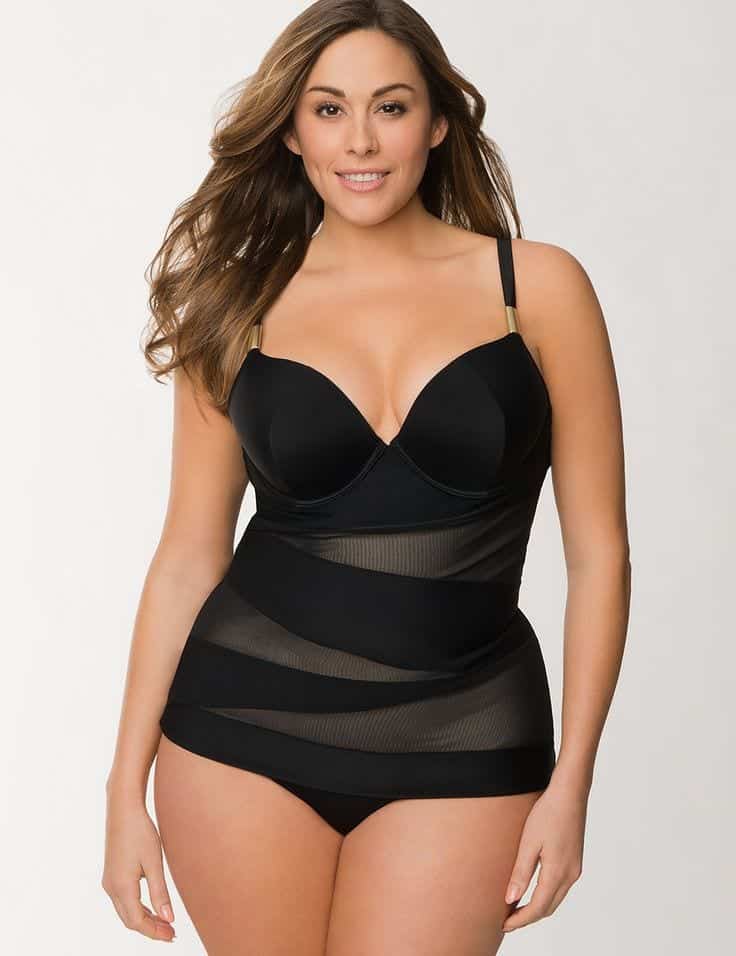 via
 Stunning contrasting Floral Print Swimsuit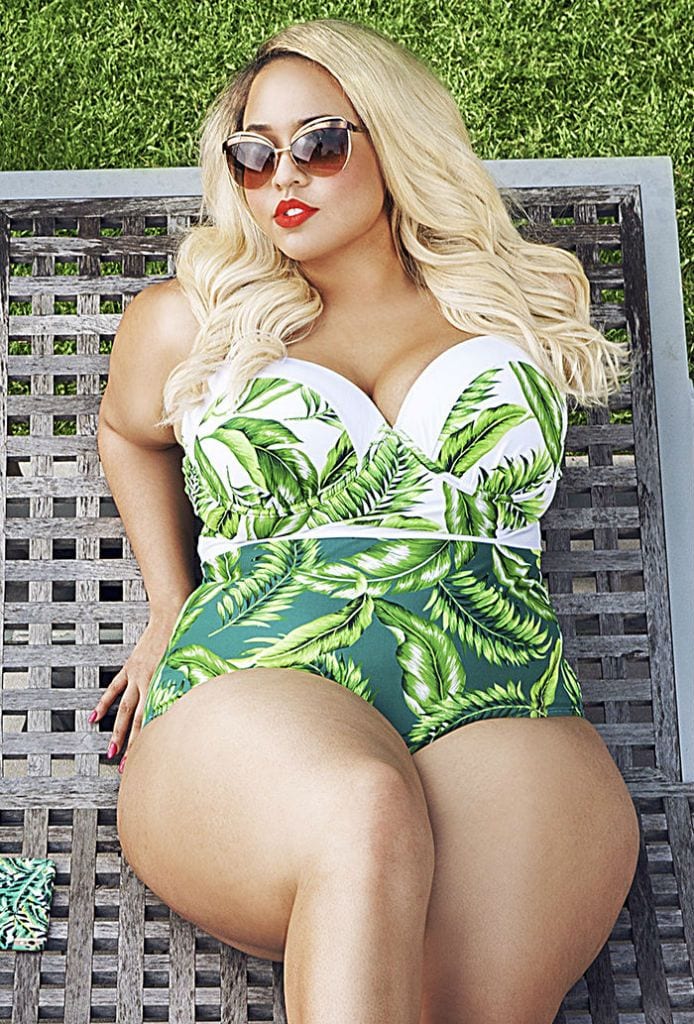 via
 Purple Ruffle Detail Swimsuit with Printed Sarong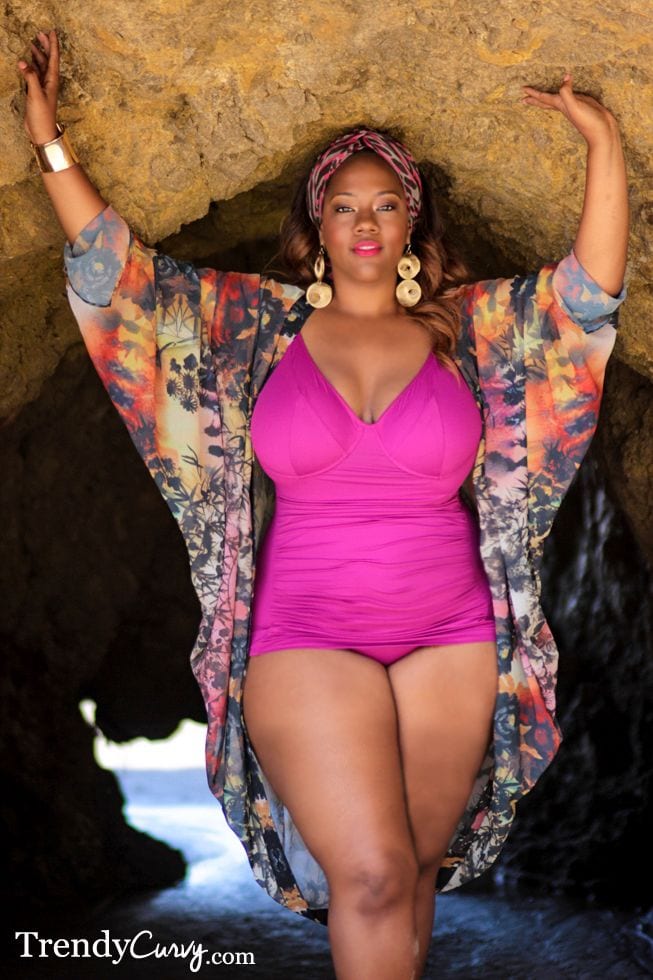 via
 Polka Dot Two Piece with Shorts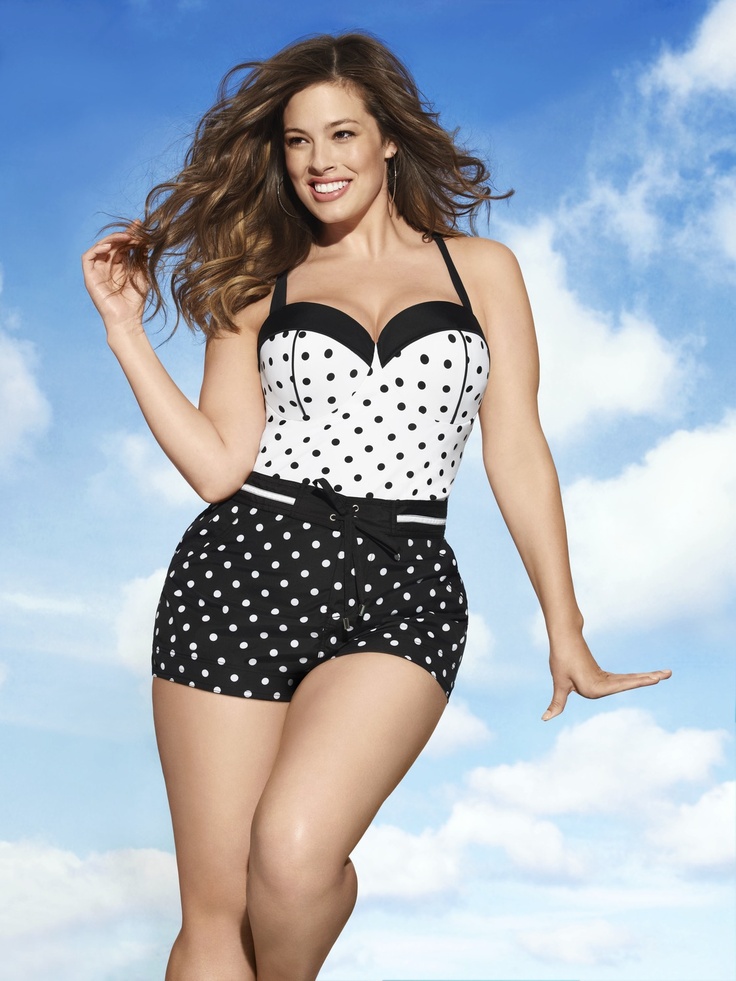 via
Polka Dot Tankini with Bow and Thick Straps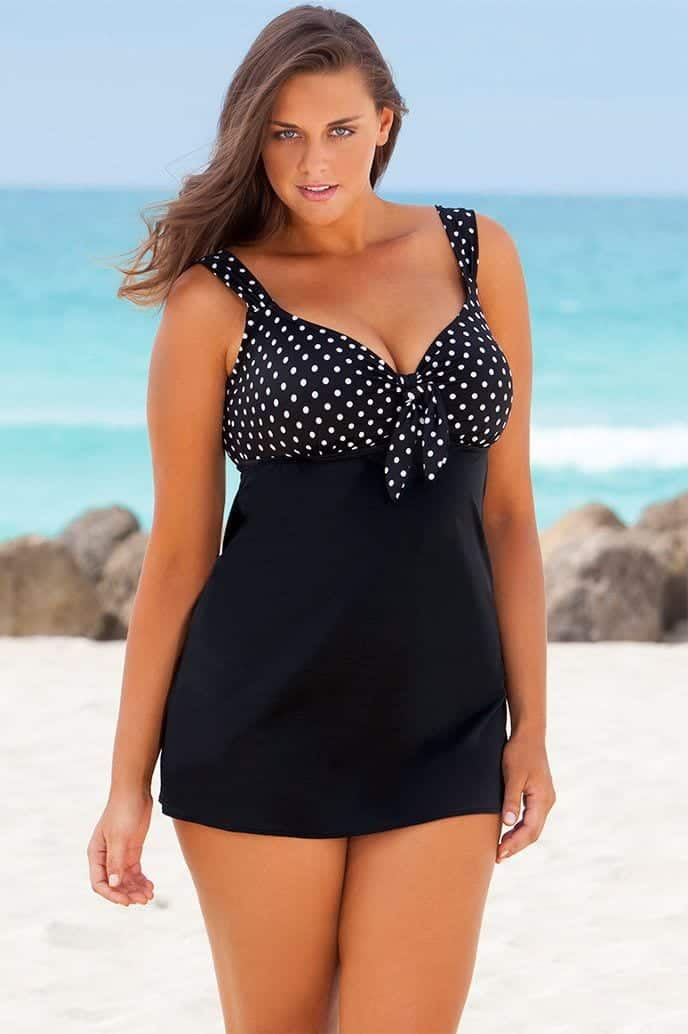 via
 Blue Ruched Asymmetrical Swimsuit with Wide Brim Sun Hat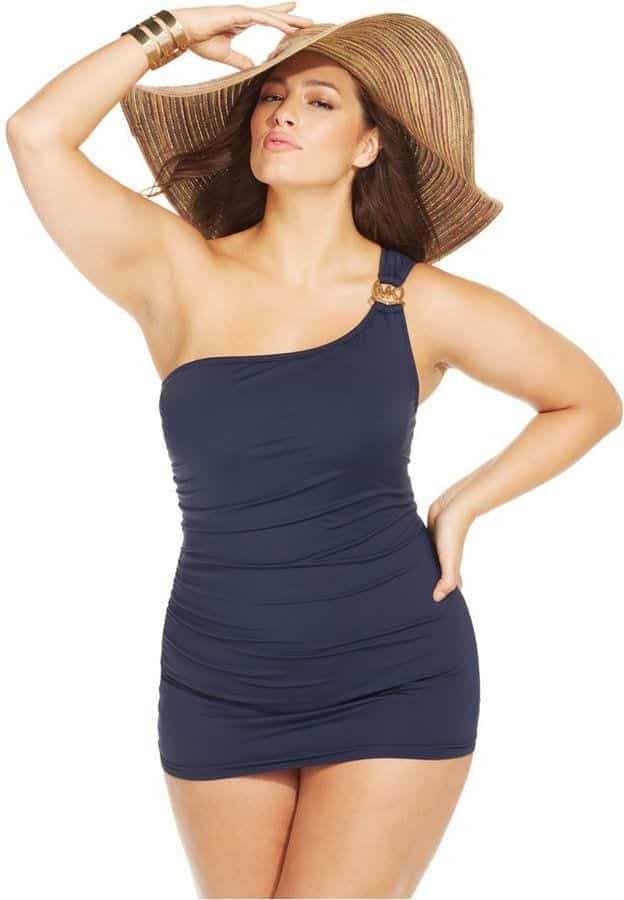 via
 70's Style Ruffled Bikini and Headband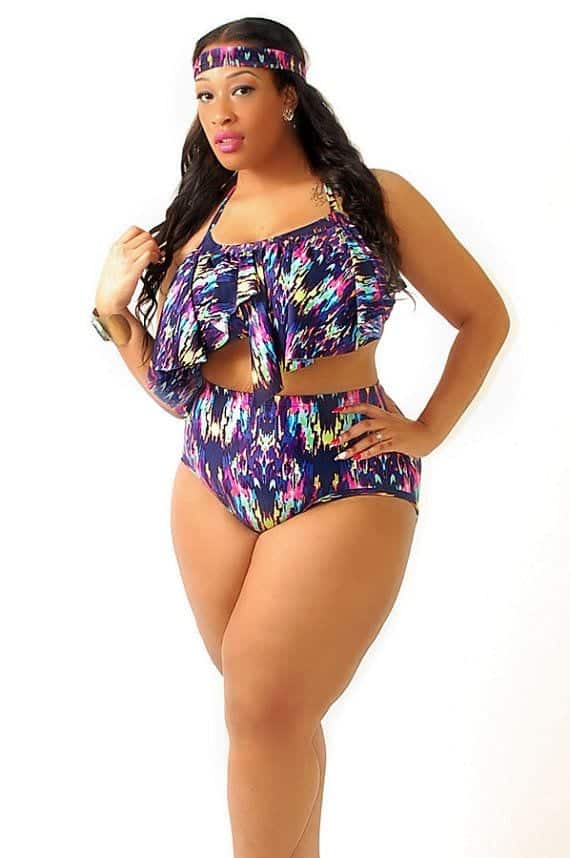 via
 Nakimuli Bold Print Bikini and Gold Chain Detail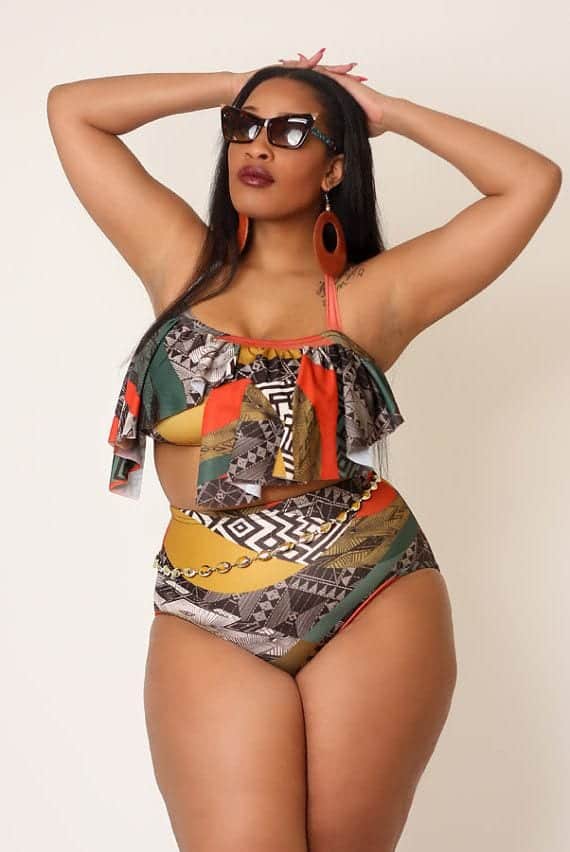 via
 Purple Strapless Double Keyhole Swimsuit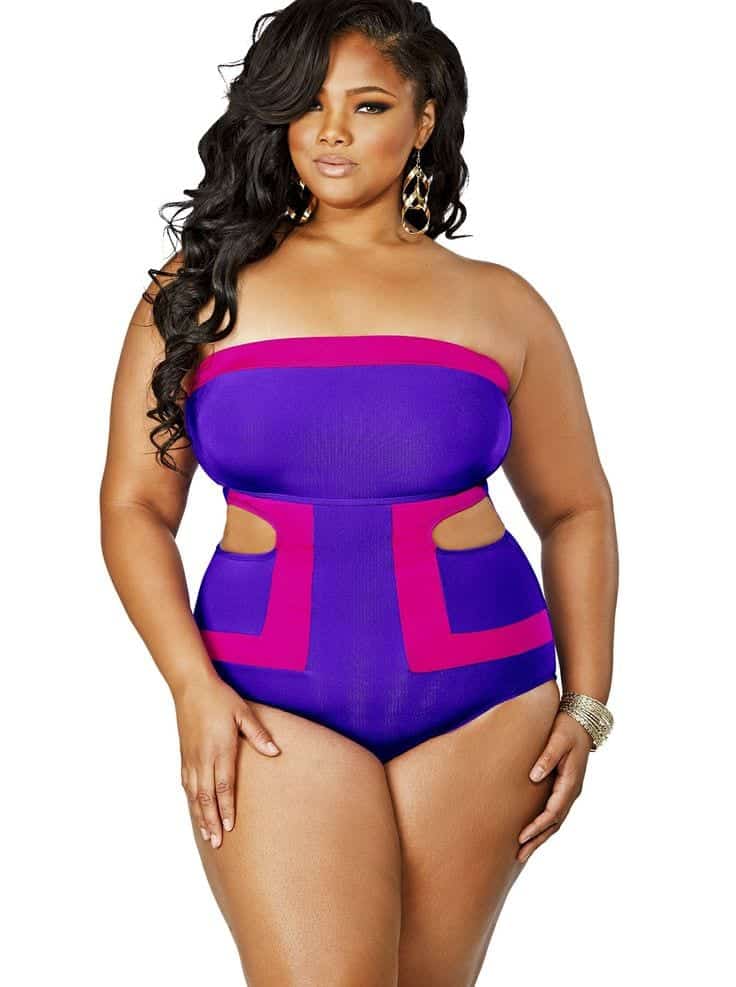 via
 Mesh Inlay Swimsuit with Triple Strap Neckline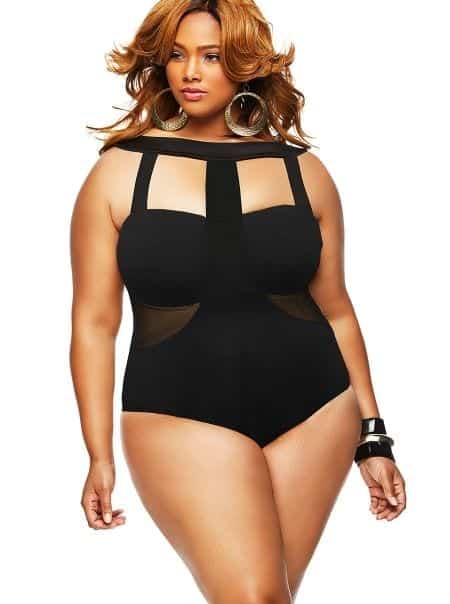 via
 ZigZag Stripe Patterned, High Waist Bikini with Pink Detail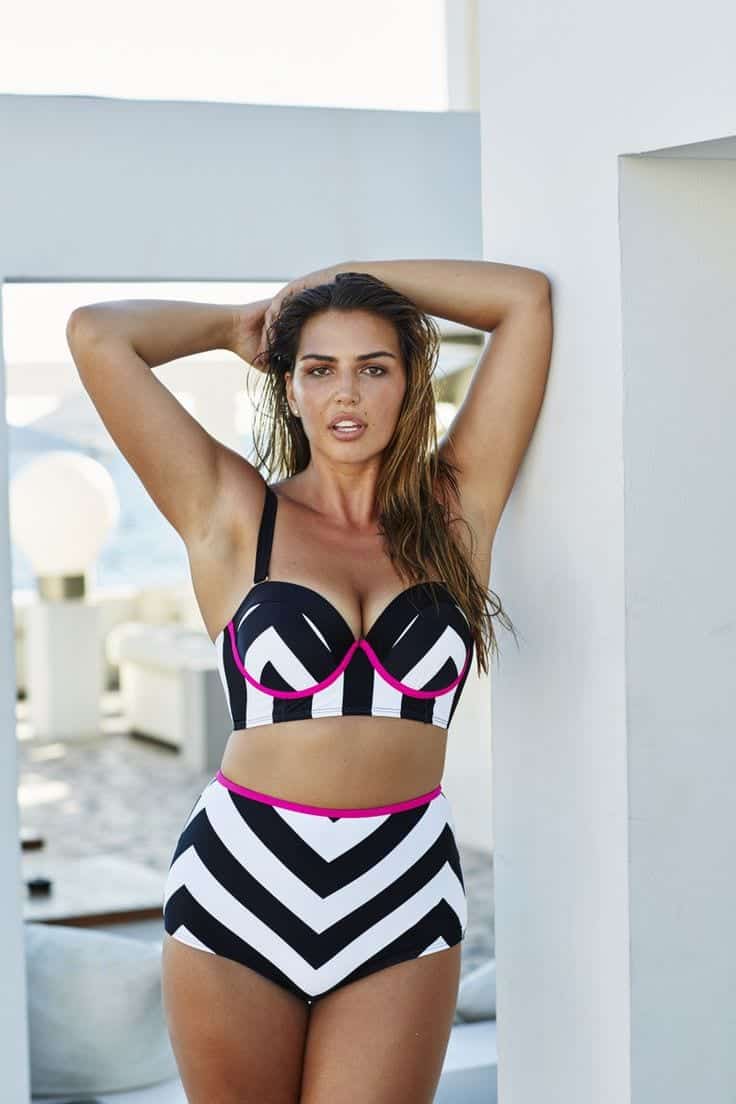 via
 Blue Halter Neck Plunge Swimsuit with Side Tie Detail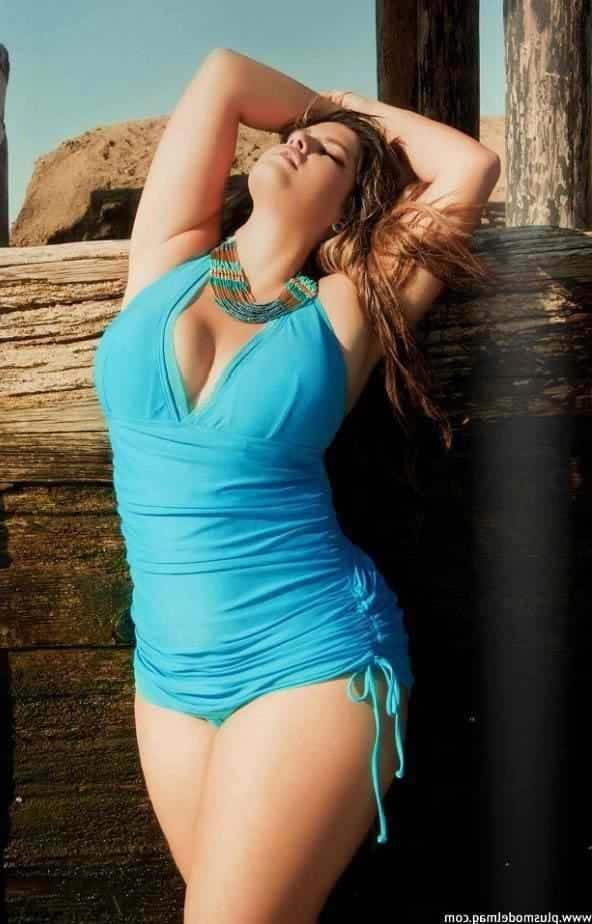 via
 Bold Retro Patterned, High Waist Bikini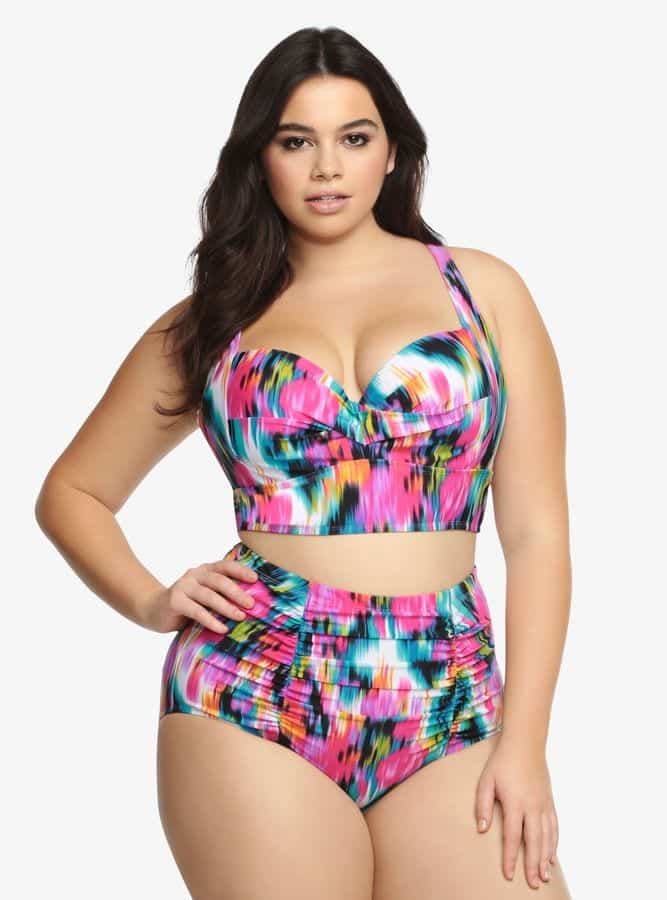 via
 Black and White Double Keyhole Swimsuit with Detachable Strap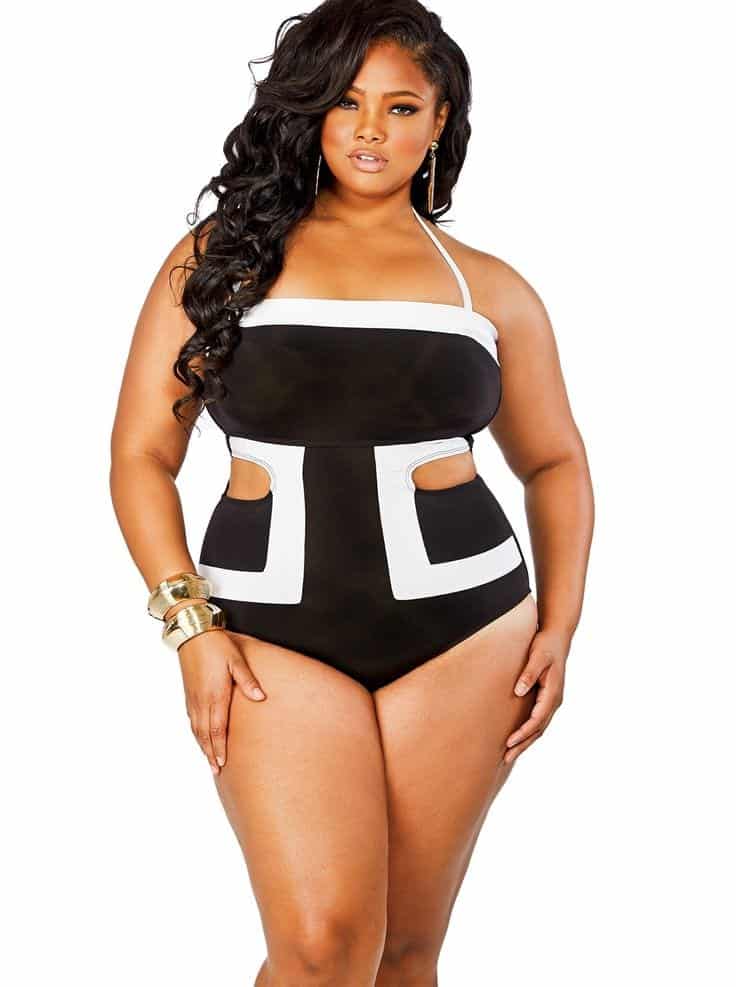 via