Ideal plus size outfit ideas with skirts. Even though the media typically portrays the ideal body image and how the zero sized women are the ones who are undeniably perfect, the classic plus size women still would not stop from being equally idealistic and glamorous. To extensively prove that plus size ladies could be immensely phenomenal as their zero size counterparts, below we have listed some of the noble outfits that matchlessly suit the classiest curves of plus size women.
How to Wear Skirts if You're Plus Size or Curvy

 #15 – Stylish Skirt Outfit for Parties
This exceptional combination of a pale yellow coat over a timeless cobalt skirt will surely be your classiest day at the office, at a party or anywhere, but incomparable style and uniqueness will always follow your way.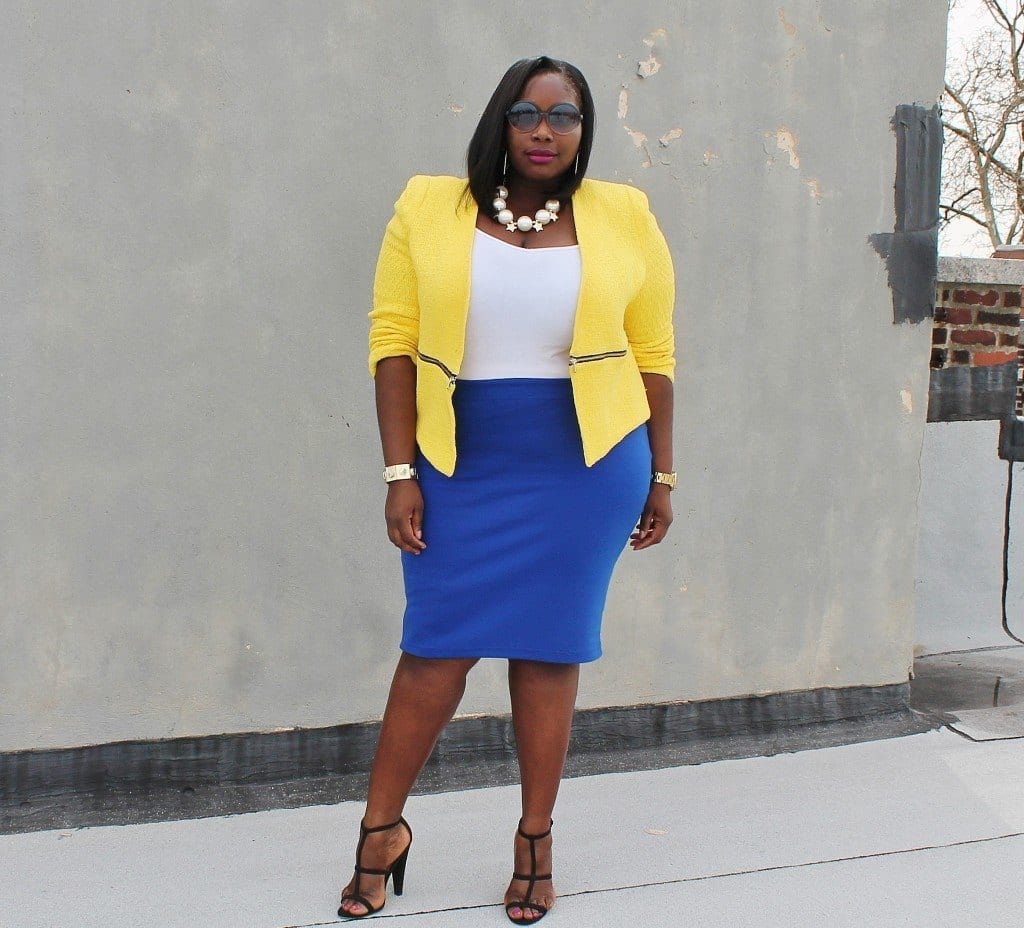 Also check out [highlight]15 cute outfits with skinny jeans for plus size ladies[/highlight]
#14 – Elegant Summer Skirt Outfit for Work
This collar neck fitted shirt with a cheetah printed skirt is your flawless day to stand out, along with a simplistic yellow jacket if your choose to wear, according to your taste. It's something where classiness and glamor go hand in hand.