Healthy Cosmetic Brands. As you probably know how most of the top cosmetic brands have achieved that level of popularity and prestige with numerous experimentations, testing, and research that is not always environment-friendly or even ethical because they contain chemicals which sometimes result in allergies and rashes.
But these 15 brands have planned to take a different lead in their approach to serving people's cosmetic needs. With the usage of absolutely nature-friendly ingredients in their products and never experimenting at the cost of poor animals, these products have proved their worth and now have landed among the list of top 15 healthy and organic cosmetic brands that all skin-conscious people need in their lives right now.
What are the Best Organic Cosmetic Brands
Most of these brands do not add a whole lot of chemicals in their products and keep that to minimal. Only the natural ingredients are their motive for serving people and even the packaging is absolutely recyclable for the purpose of keeping the environment clean and healthy. So don't miss out on this healthy kit and try out now. But first, let's start with:
What are Organic Cosmetic Products?
Organic products are differentiated because of the fact that they are made from completely natural ingredients and are, therefore, free from any synthetic chemicals or compounds or have minimal amounts of chemicals.
There are different classes of organic products such as "100% organic", "made with organic ingredients" and simply "organic". All of these differ on the basis of the percentage of natural ingredients present in them.

Why Should You Use Organic Makeup and Skincare Brands?
In the era that we live in, every person wants the best and aims for flawless skin. We want the healthiest foods to eat, the healthiest drinks to drink so why not the healthiest products to use. There are thus a number of benefits of opting for organic and natural makeup as compared to go for synthetic skin care products, such as:
The risk of allergies or harm to the skin is minimized with these products.
They are safe for the environment.
They are good for our health as synthetic nail polishes, creams and other products are known to cause health issues including obesity and cancer.
They usually come with a natural fragrance which is simply enchanting.
They are often rich in nutrients making them an amazing source of nutrition for our skin.
They protect us from signs of aging, without any side-effects which are seen with synthetic anti-aging products.
They give you a much better value for your money.
They are cruelty-free as they are not tested on animals, unlike popular synthetic cosmetic brands.
So if you want a healthy, long-lasting and natural glow that would last a lifetime then it's high time to choose natural cosmetics.
Organic Beauty Tips – How to Use Organic Products
For a clean and clear skin, do try these tips:
Use Rose Water as a Natural Moisturiser to keep your skin fresh.
Use Rose Water as a Natural Moisturiser to keep your skin fresh.
Use vitamin C or Vitamin E capsules as natural primers before applying makeup to make your makeup last all day long and without letting it get into your skin pores.
Use Aloe Vera products to keep your hair and eyebrows healthy. They can also be used as hair gel.
Coconut oil can be used as a natural sunscreen to protect yourself from the sun.
All this information must have left you wondering where to buy organic makeup and skincare products from, so here we have the best brands for you to try.
#15- Most Trending Organic Makeup Product
Instagram was recently flooded with a beautiful lipstick made of natural ingredients – the kailijumei flower jelly lipsticks. These are made with gold-flowers, gold-flakes, and beeswax but they are not tested on animals, making them safe for vegans too. The lipsticks also do not use gelatin, and they're available in four beautiful colors for approximately $22 each. RECOMMENDED: Top 13 Best Makeup Styles From The Most Beautiful Celebrities
#14- The Body Shop
This is one of the oldest producers or organic, cruelty-free and vegan products not just for skin care but also makeup. The products are pretty much affordable as compared to other brands and are loved by many celebrities such as Kylie Minogue who is a regular user of their Vitamin C Face Spritz.
#13- Best Organic Foundation – Jane Iredale Glow Time™ BB Cream
Since most customers now look for a foundation that can give them a glowy and dewy look, Jane Iredale's BB cream is definitely one of the best options considering the fact that it is completely organic and you only need a pea sized amount for a fabulous coverage. Another great thing is that it comes with SPF 25 and is priced currently at $48. Have a look at the difference it can create for your skin in this before and after comparison:
Via
#12- Best Organic Lipsticks – Inika
The organic brand Inika's vegan lipsticks are definitely a must have not just because of their organic nature but also because of the absolutely amazing shades that they come in.
#11- Celebrity Owned Natural Beauty Products
The gorgeous Miranda Kerr's Rosehip Body Oil is definitely one of our favorite natural products. Its ingredients include many natural oils and Vitamin E which make it an excellent choice for dry skin. However, this is not the only product, you can also explore her whole line of products under the label Kora.
The gorgeous Jessica Alba too has a very impressive makeup line with a range of beauty products to choose from and she has rightly named it the "honest beauty line". Here's a look at her makeup that she did use the honest makeup products.
And thirdly, we have the oscar winning actress Gwen Paltrow's natural color cosmetic line that she launched in collaboration with Juice Beauty. She has introduced an amazing range of eye-shades, lip gloss, lipsticks and even concealers and makeup brushes. The good thing about her products is that you only need to use a small amount to get a pretty good coverage. You should also have a look at The Top 5 Lipstick Brands Every Girl Should Own
#10 – The Herbivore Botanicals
The herbivore botanicals is an absolute gift to all who are a bit too much obsessed with their skins. The phenomenal brand is a healthy initiative by Julia and Alex, the creative couple who came up with doing some good in the makeup industry. This couple wanted to emphasize the power that nature could bring in the tangible outcomes that the users can instantly feel in their skins after one use! In order to place an order, you can reach to their official Instagram or Facebook page. The products of the Herbivore Botanicals is available on Sephora too.
#9 – 100% Pure
The typically named brand 100% pure is everything you expect in an organically healthy brand. Without the addition of heavy chemicals, the products here are created with nourishing ingredients that do not even need the cruelty testing on any living being. Not just cosmetics are its wonder, but other skin products, bathing products and more are included.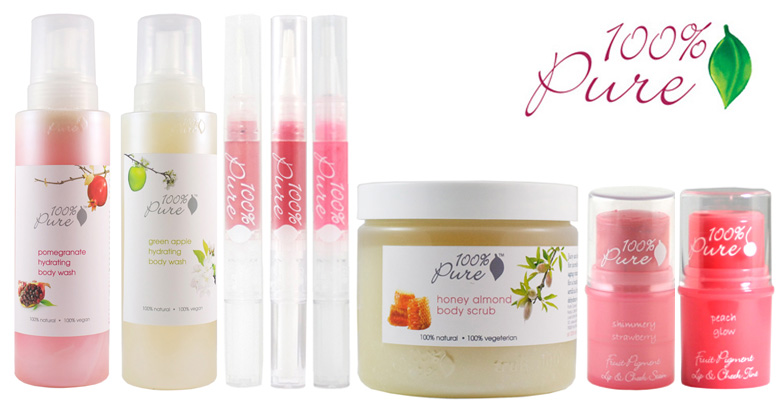 #8 – Ilia Beauty
The Ilia beauty brand is merely focused on manufacturing world-class makeup products for women and ensuring that they get the best of the best along with retaining their health and natural beauty. It's the best brand out there for getting your hands on the most secure lipsticks and tinted lip colors. The problem with synthetic made lip colors is that they have reportedly proven as a cause of skin cancer in many cases around the globe so women seek for better organic alternative for themselves. The bioactive ingredients ensure health and safety. Their products are reliably manufactured in organic certified labs under the best of experimentation.
#7 – RMS Beauty
RMS beauty is an absolute natural and organic manufacturer of cosmetics and is best preferred for concealer, foundation and other whitening products. Each product is created with naturally accurate ingredients that highlight and illuminate the skin to the core. Most makeup products especially face whitening ones, do not give back any benefits other than the purpose for which they are created for, but the products from RMS beauty ensure that your skin stays nourished and attractive while fulfilling their purpose of illuminating your skin!
#6 – Elate Cosmetics
The Elate cosmetics brands' ultimate objective is to make natural beauty a standard norm for all women, and for women to define their own standard of beauty rather than rely on a material makeup brand to do if for them. They deliver their message of kindness, beauty, and authenticity with their quality products which are created with only the healthiest of ingredients. The main outcome they wish to see in their consumers is the presence of poise, they want women to feel confident in what they are, and how they look.
#5 – Au Naturale
Au Natural, having the literal meaning of "in the natural state" in French, is a brand that has an inspiring story of a woman who was ridiculed by how toxic commercial cosmetic brands can be and involved unethical practices in their manufacturing, so she took the matters in her hand and initiated Au Naturale after being encouraged by various mentors. She began with nothing but from scratch by mixing simple organic substances and making healthy cosmetics a living reality for all women who desire healthy with beauty and women of previous and this era is really grateful for such invention and her determination.
#4 – Gabriel Cosmetics
#3 – Lotus Pure Organics
The Lotus Pure Organics is one another brand in the lead that caters to both the health and beauty of customers and ensures all safety for people as well as the environment. As the name implies, Lotus Pure Organics ensures that its raw materials are derivatives of only organic and natural products rather than chemical-based products. They dedicate their objective to well-researched resources that produce only the best. They mainly produce makeup products such as lip colors, foundations, and eye makeup products that really is taken quite well by women. They prefer innovation over mediocrity in their products and always want to come up with something not produced before. RECOMMENDED: Top Makeup Brands – List of 15 Most Popular Cosmetics Brands 2019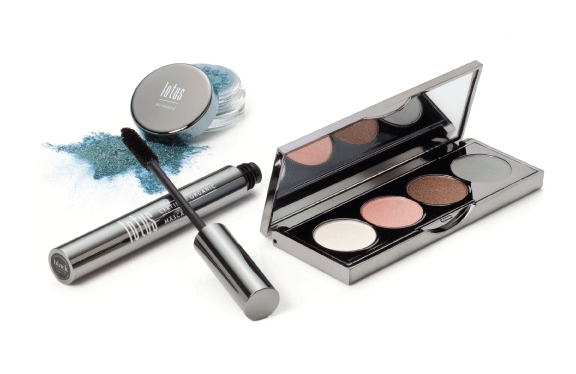 #2 – Tata Harper
Tata Harper is another inspiring body behind a phenomenal makeup brand that believes in the fact that a cosmetic brand should improve life and not be a threat or compromise towards it. They know what will best serve the cosmetic needs of people and seek out the best ingredients possible (organic) to create their products. Tata Harper is known as experts of making anti-aging products along with other skin care products.
They also happen to have the world's most advanced technological motive that works with professional chemists, biologists, and practitioners to produce the most effective products that one could have. To be as eco-friendly as they can, they utilize tons of recycled products in their manufacturing and take full responsibility for their business and not harming the environment in any way. They cultivate in their very own farm without the addition of chemicals in their growth and all the ingredients are practically grown by themselves.
#1 – Beauty by Earth
Beauty by Earth is absolutely natural and organic and is best preferred for self-tanners and oil products. The classic cosmetic brand is eco-friendly to the level that even its packaging is recyclable and it tends to take along all factors with it, healthy, beauty, ethics and nourishment. The brand apparently does not involve unethical testing and is gluten-free vegan. They always commit to their word and no chemicals are added in the manufacturing, unlike millions of other makeup that include substances, not exactly healthy. If you are also up for the welfare of environment and animals, and of yourself as well, then this is the brand you have been looking for because it contains around zero side effects so there is a comparatively less chance that it can cause harm to your health.