Top Designer Bags for Women. Shopping is one of the most therapeutic activities. As a woman, you must have indulged in some gorgeous, and sometimes highly-priced designer bags in your lifetime. Since there are many, many choices of designer bags, the hunt for the perfect bag to carry you through the year is on.
We are rounding up the top bags for you to buy this year. This is not a choice you should have to make on your own, trust us! We will let you in on the biggest trends in bags that will continue to reign throughout the year. The list welcomes a few newcomers to the scene while boasting about the classic styles you may expect.
What Designer Bags to Buy This Year
These are the purses that will make a splash as we head deeper into the new year, take our word for it! Here are the top 20 designer bags to buy this year. We'll help you get your bag inspiration ready for the year!
Top 5 Handbags
Handbags are the one type of bag that all women use, no matter what age. These bags are ideal for daily use and hold all your belongings in one place easily. Read on to check out the top 5 designer handbags you must get your hands on!
↓ 5 – Medium Essential Bag by Lanvin
Lanvin's new collection features sparkling embellishments, metallic detailing, and animal prints. The brand has a bag for every liking. The classic designs are a must-have for this season!
This simple black handbag will be ideal if you only want to spend on one and don't feel like splurging on multiple. It will work well with different outfits, from casual to formal and business.
Price: $2,195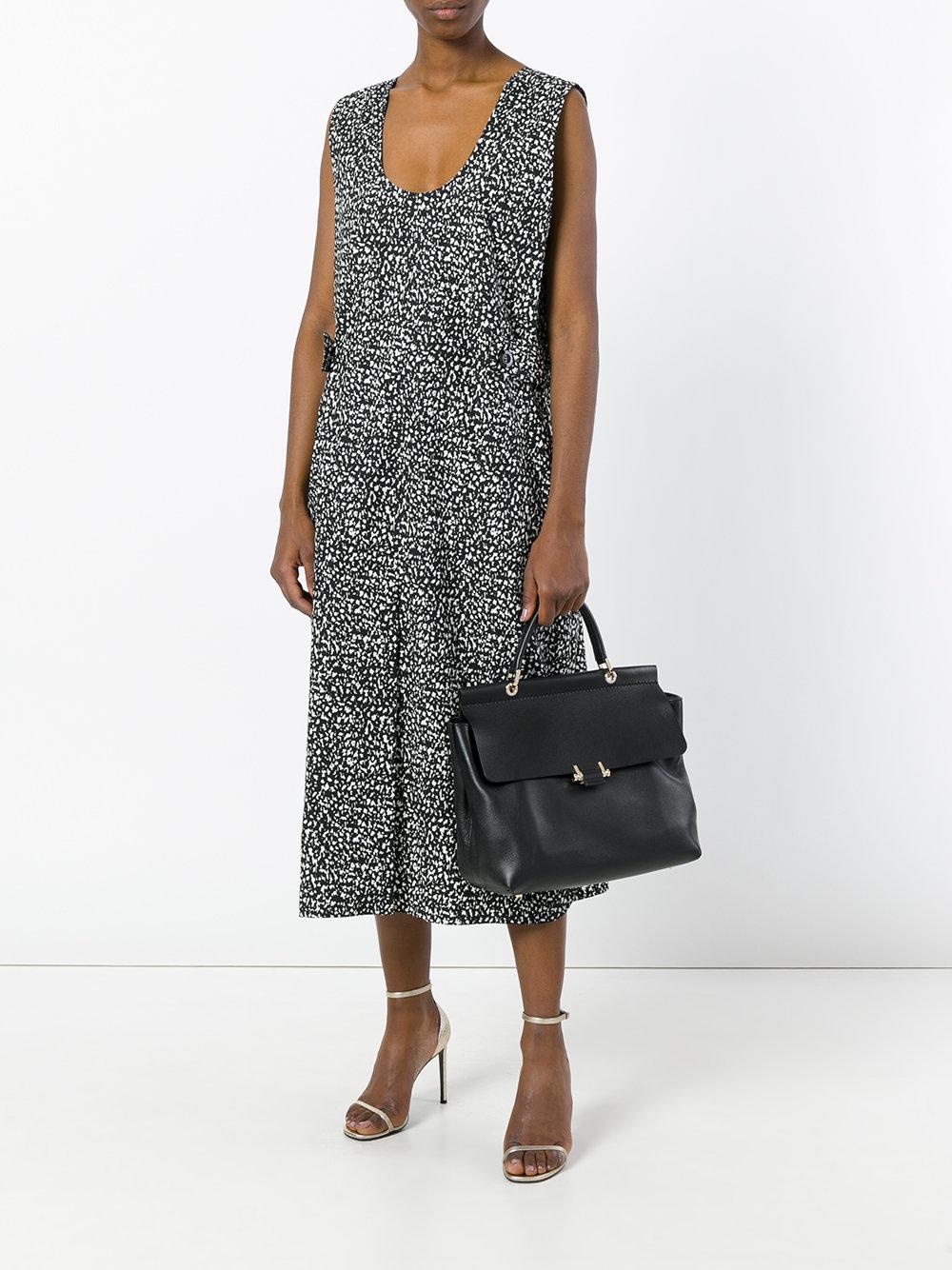 ↓ 4 – Herbag Zip Retourne Cabine Bag by Hermes
This Hermes handbag is such a significant investment because it's so minimal and classic. It's elegant and feels like it will transcend trends to become a timeless piece. The combination of two contrasting colours gives it a one of a kind look that no other bag has ever been able to achieve.
This is a perfect bag for office use, and even for casual first dates where you want to make a good impression.
Price: $3,775
Shop Here
↓ 3 – Large Antigona Bag in Striped Embroidered Canvas by Givenchy
The striped embroidered bag will add a statement and style to your dull wardrobe that no one can deny, in no time! The iconic strips pattern will compliment every outfit trend. You can use it for a daily bag as it can hold all the belongings you need it to, or you can save it for special occasions. Whatever suits your needs best!
Price: $2,890
Shop Here
↓ 2 – Gabrielle Bag by Chanel
Sleek and timeless styles define the look of Chanel bags, a favourite for fashion girls that has been skyrocketing in popularity on the street-style scene. The brand is vintage, but the genius and popularity of the new collections are something we will see a lot in the future. The bags serve a perfect everyday style for women on the go.
The Gabrielle bag from Chanel has been a hot favourite for years and continues to be so. From celebrities to ordinary folk on the street, all are seen adorning this classic bag that is effortlessly stunning and makes any outfit look better!
Price: $4100
↓ 1 – Mini Gate Top Handle Bag by Loewe Fortune
This bag is another excellent example of a creative genius combined with exceptional craftsmanship. This bag combines classic and contemporary styles to create the perfect amalgamation of the past and the present.
This is a bag that will continue to give for years to come, and you must get it!
Price: $2,250
Top 5 Shoulder Bags
Shoulder bags are the answer to all your outfit questions. Shoulder bags are great for women who don't like chunky bags and want something big enough to carry their essentials. If you are one such lady, then read on to look at the best five designer shoulder bags!
↓ 5 – Chain Louis GM by Louis Vuitton
A piece becomes a fashion staple when it appears year after year as a favourite. And that is precisely what we consider Louis Vuitton bags to be. Experts have named Louis Vuitton as one of the most challenging brands to keep in stock.
The Louis Vuitton bags are an enduring piece for your wardrobe this summer and this one, in particular, is a piece that will make all your outfits shine bright!
Price: $2660
Shop Here
Have a look at 20 Must-Have Items for Handbags Every Girl Must Carry.
↓ 4 – Metal Ribbon Bag by Prada
Prada's latest collection of totes, crossbody bags, and shoulder bags is stylish and modern. The elegance of the bags has made them a timeless piece. The Metal Ribbon bag is a transcending trend which makes it an excellent investment for this season.
The style might look ordinary to you at first, but the iconic extended strap is something you will never be able to find on any other bag of the same calibre. This is one for the collectors' wardrobe.
Price: $2,160
↓ 3 – Drew Shoulder Bag by Chloé
If anything in fashion is for sure, it's that the Chloé Drew bags are still going strong. Chloé's most iconic bags include the Paddington satchel and the Marcie crossbody saddlebag. The Drew Bag was first released in the Fall/Winter collection and brought a much-needed element of freshness to the Chloé line. Unlike these two older Chloé favourites, the Drew Bag embraces sharpness, and that is precisely what it will add to your outfit!
Price: $1,869
Shop Here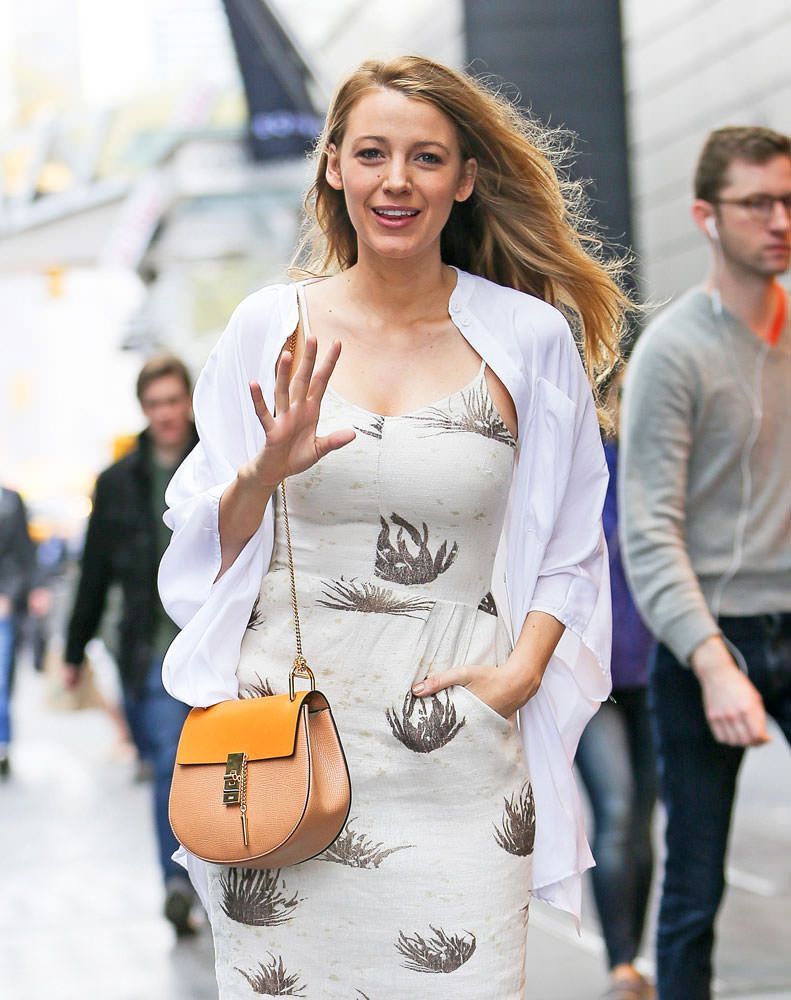 ↓ 2 – Hayden Crocodile Embossed Leather Bag by Michael Kors
Michel Kors is a hot favorite of women worldwide, especially for women who are just stepping into the world of designer bags. The color scheme and the shape and size are ideal for daily use by women who like light and easy to use purses. This bag will serve as a perfect everyday style for women this year!
Price: $258
Shop Here
You'll enjoy reading more about The Ultimate Bag Guide:7 Must Have Hand Bags For Every Woman
↓ 1 – 30 Montaigne Box Bag by Christian Dior
Pinpointing pieces that define your style is all about having fun at the end of the day, and this is precisely what Christian Dior accomplishes so beautifully with its designs of bags. The Christian Dior bags are an enduring staple for your wardrobe this season. The bags are classic and minimal. They will add a hint of sophisticated glamour to your closet that no other suitcase ever could!
Price: $3,250
Shop Here
Top 5 Tote Bags
Everyone wants a big bag that can hold all their belongings but doesn't want to compromise fashion and style. Well, tote bags are the answer to all your problems! They are gorgeous and practical. They hold everything you need them to, from your laptop to your notebooks and from chargers to snacks. And they won't mess up your outfits either!
↓ 5 – Extra-Large Shopper Tote by Balenciaga
Blue is the new black! The blue Balenciaga tote is an enduring necessity for your wardrobe. These bags are classic and minimal and significant as overnight bags. If you need to spend a night at a partner or friend's house, this will be your friend. Using this, you can easily carry your pyjamas in style!
Price: $2,145
↓ 4 – PVC Shopper Bag with All-over Monogram by Emporio Armani
Emporio Armani has been a staple in the fashion industry for decades now! Emporio Armani was always known for its minimal, sporty, and casual wear, and as of now, the line also includes bags. The Emporio Armani tote is a dapper essential for your wardrobe.
This tote is a fancy work of art, which means you can use it for formal events or daily use at work.
Price: $275
Shop Here
↓ 3 – Ophidia Soft GG Supreme Large Tote by Gucci
Founded in 1921 in Italy, today, Gucci continues to reinterpret the codes of sophistication and elegance. The exemplary Gucci printed tote is a compliment for all seasons!
This tote is covered in the iconic Gucci print with the red and green stripe running down the middle. This bag is a statement, whether you use it while grocery shopping or while prancing down the street!
Price: $1750
Shop Here
↓ 2 – Diagonal Tote Bag by Off-White
Because of their unique styles, the chic off – white bags are in high demand this summer. And this black and white striped tote will serve as an enduring piece in your wardrobe. It is a perfect bag for college or daily use, as it will carry all that you need it too, without losing its shape and glamour.
Price: $774
Shop Here
↓ 1 – Black Wing Shopping Tote by Givenchy
The shape and size of this bag are what defines a tote. Givenchy always shines through amongst its fellow brands, but when it comes to this piece, they have even outdone themselves. They have taken the standard specifications of a tote and made it 100 times better by adding their little quirks to it. And that is precisely why its at number one in the tote bags list.
Price: $1290
Shop Here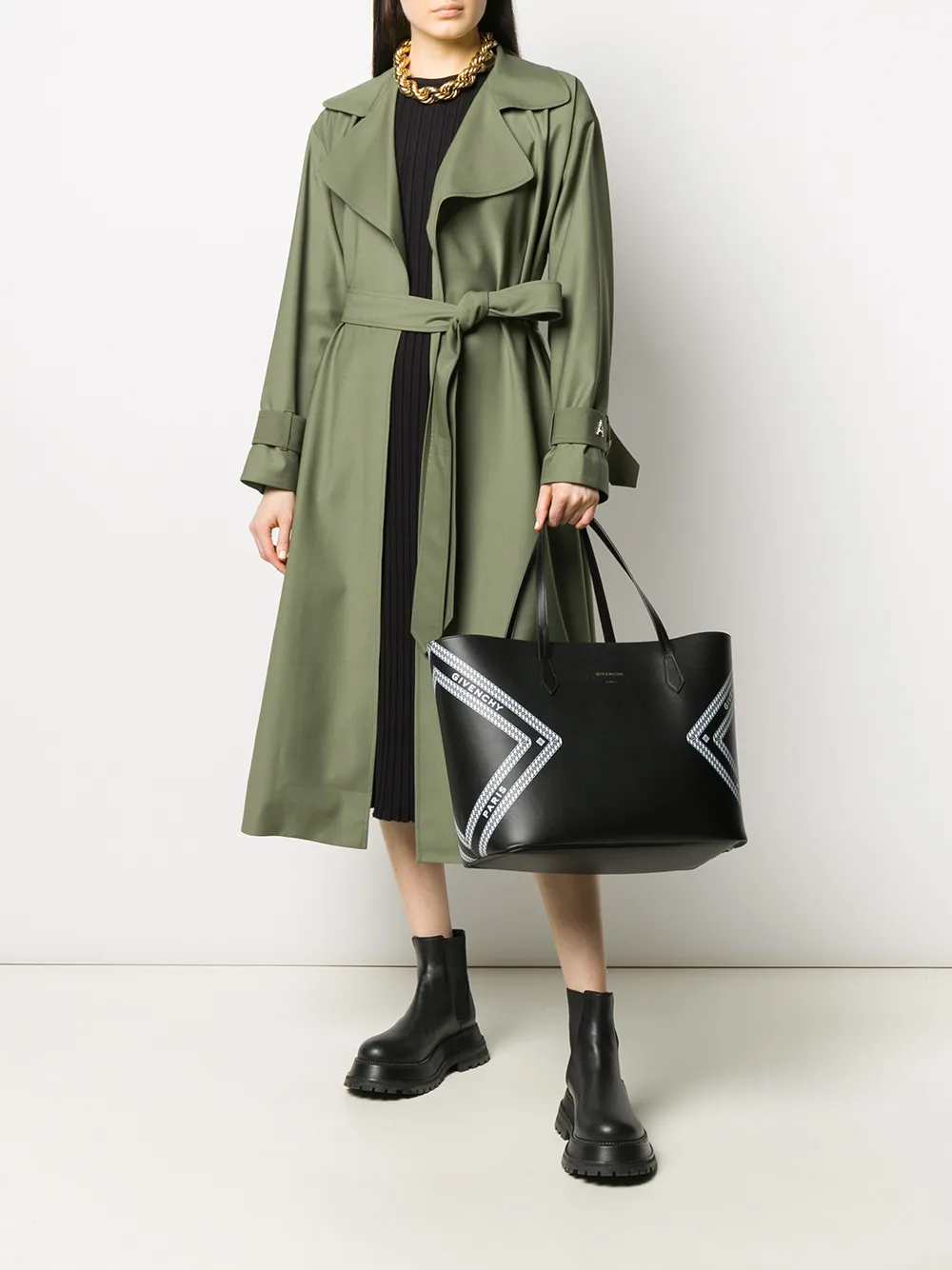 Top 5 Clutch Bags
Clutch bags are a necessity for parties and evenings where you ave to attend fancy events. Casual clutches can also be used just on a regular day out or while running errands. Hence clutches are highly diverse, and you need a few in your closet!
↓ 5 – Kate Tassel Clutch by Saint Laurent
Saint Laurent is a brand known for its bags with the iconic logo at the front, as seen in the photograph below. This piece of theirs is particularly captivating due to its simplicity and mere class. However, any bags from Saint Laurent will be an investment that will pay for itself for the rest of your life.
Price: $1500
↓ 4 – Ellipse by Jimmy Choo
The simple bag is attractive and classic at the same time! This Jimmy Choo bag is such a significant investment this season as weddings will be coming up soon, and you will need a clutch as glamorous as your self to carry with your stunning dress. The shimmer of the clutch will only make you shine brighter than you already do!
Price: $850
↓ 3 – Sharp Clutch on Chain by Balenciaga
This clutch cum shoulder bag will help you kill two birds with one stone. Get your hands on this bag and use it as the occasion requires. As a clutch while attending high-class parties and as a shoulder bag while at the club with your girlfriends.
Price: $995
Don't miss out the 5 Most Expensive Handbags Brands with Cost These Day
↓ 2 –

The Pouch by Bottega Veneta
The timeless appeal and unique design of this bag by Bottega Veneta don't seem to be fading out anytime soon! This pouch-like clutch is a favourite amongst celebrates as well; as you can see, the beautiful Salma Hayek is carrying it in the picture below.
It comes in multiple impressive colours that you will surely love!
Price: $3100
Shop Here
Also, have a look at these 10 Budget-Friendly Branded Handbags Every Girl Must Own
↓ 1 – Rockstud Clutch Grainy Calfskin Clutch by Valentino Garavani
The collection of luxury women's bags from Valentino Garavani, including totes, clutches, handbags, and more, is stunning! The genius and popularity of the new collection is something we are going to see a lot in the future. Nonetheless, the studded clutch will serve as a staple for every wardrobe!
This piece will is one that can be worn in a thousand different ways and paired up with infinite outfits to get that classy look. So get your hands on it now!
Price: $1370
Shop Here
Q.

Is Louis Vuitton cheaper in Paris?
A. All designer bag enthusiasts must have this one burning question on their mind. Well, the answer is yes! Since shipping and custom taxes must be charged on these items, these bags end up being a lot more expensive than if you were to buy them from Paris. So make sure to stock up if you are planning to go to France soon!
Q.

Which brands are most famous for luxury handbags?
A. For luxury handbags, the brand which is most loved is Louis Vuitton, followed by Prada and Gucci.
Q.

Why are designer bags so expensive?
A. Designer bags are more than just bags. They are a work of art. These brands put in hours and tons of expensive material in designing and producing these bags to perfection. Along with that, the extra charge is also due to the name of the brands. This is called the goodwill of brands in business and accounting terms.