Cropped Sweaters Styling Ideas – Fashion gets amazing when it revives the history. Cropped sweaters and tops had were the outfit essential in the early 90's. When the definition of a chic look was either cropped upper with ripped jeans or elegant skirt.This winter cropped sweaters are again an everyday choice.  We are bringing new outfit ideas for those who want to change their look this season.From this collection you can get many ideas like what outfits to wear with cropped sweaters , what are the latest styles and how celebrities wear cropped sweaters.
Ideas on How to Wear Crop Sweaters This Winter
[highlight]Also see[/highlight] : Outfits with Puffer Vest-20 Ways to Wear Puffer Vest Fashionably
Cropped sweater with High Waist Pants:
If you don't want to show some extra skin then crop sweaters and high waist pants is a perfect combination. Get your hands on some latest stuff in the market and create your own fashionable look book this winter.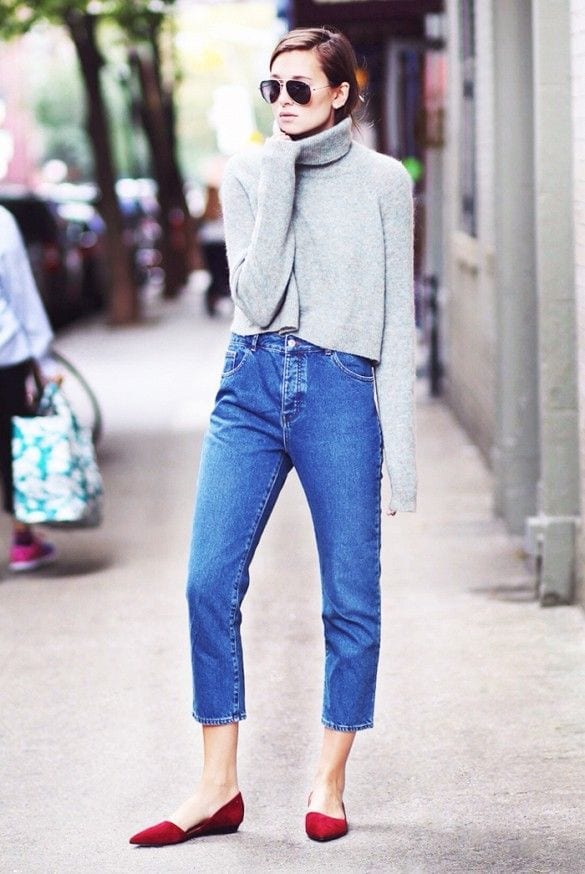 2. Add some prints
Cropped sweaters can bring foremost focus to your legs. It would be perfect if you wear printed pants, plaid, checks or any other pattern will make a striking difference.A perfect workwear combination.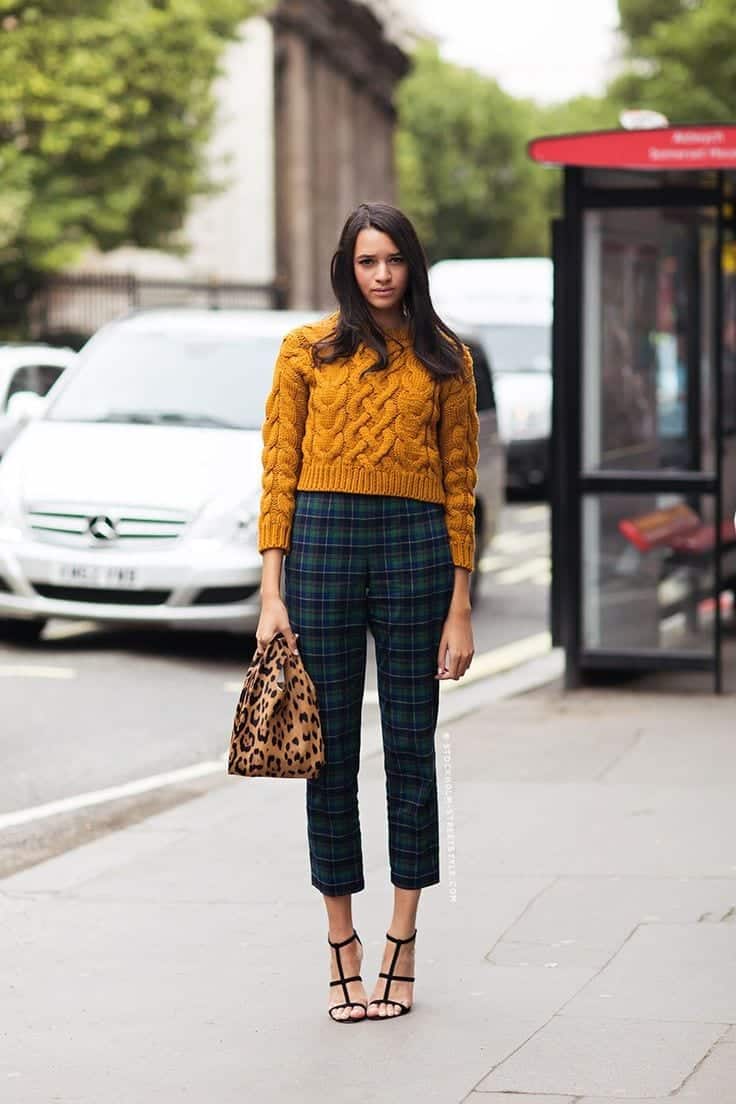 3: With printed skirts:
Midi skirts are a staple piece for day and night. If you have smart shins wear a nice printed midi skirt and a mono toned cropped sweater. This sort of an outfit is casual yet classy, Stilettos or wedges will create an aspiring look.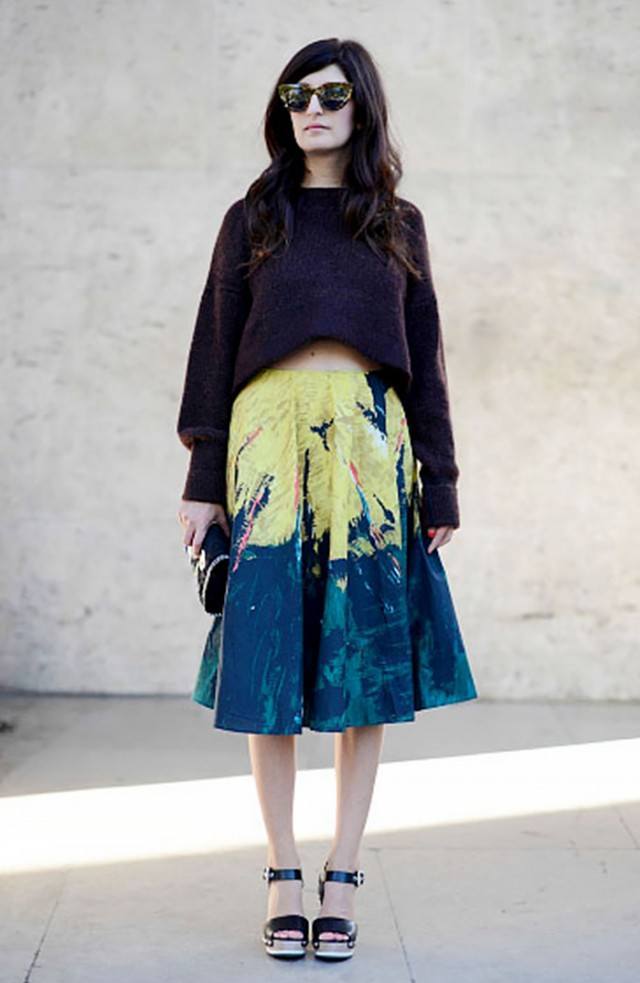 4: Grandma knits: Casual Wear
2015-2016 is all about embracing the hand art. We have not forgot the knits which our grandmothers used to do. Let's revive that old trend and bring well knitted cropped sweaters back into our wardrobes.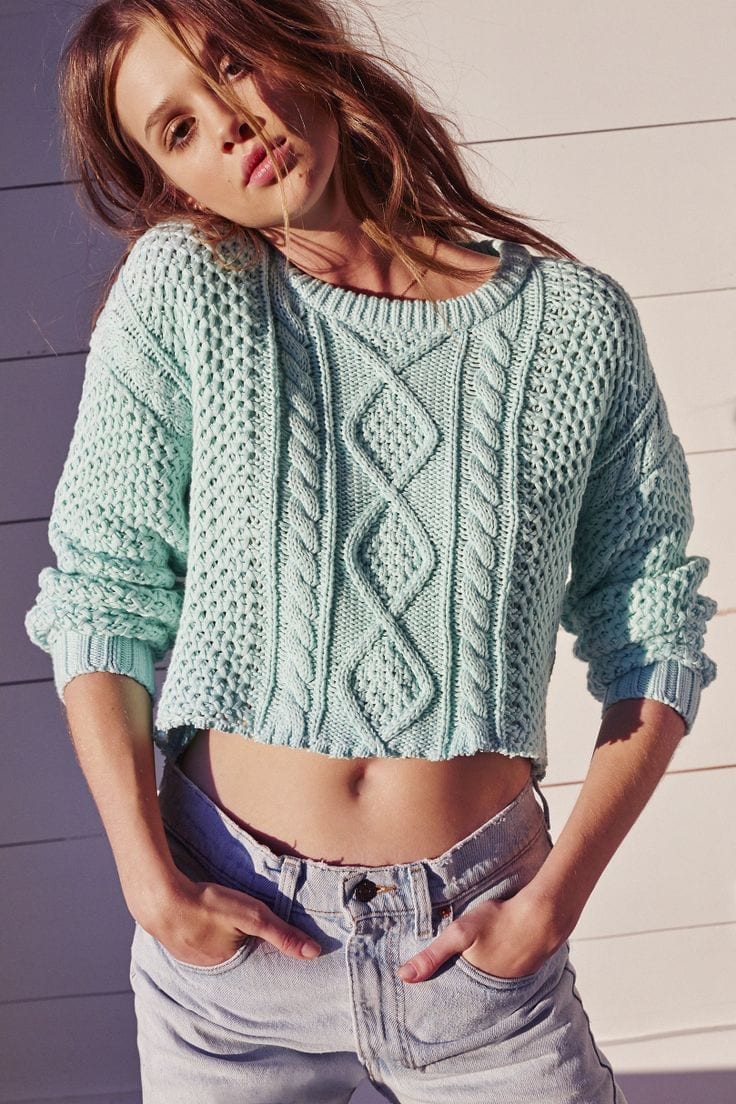 5: Celebrity Style
Well fitted suits and business jackets are a thing, but who would not want to follow the fashion parade. Let cropped sweaters and jumpers be the Business look. Wear them with nice tulle or flared skirts

6: Layer it up for Street Style
Ever thought of experimenting different shades and styles? If not then you can do it now. Wear your favorite cropped sweater with high waist denims and shrugs or button downs sweater over them. Here is your Monday Casual look
7: Cropped and bells.
2 Opposite fashions always make a perfect look. Who does not know the 60's bellbottoms fad? Bring it back this season and use your cropped sweaters with them for your perfect day out with your girlfriends.
Do not forget to add a statement vintage necklace to make the look more fabulous.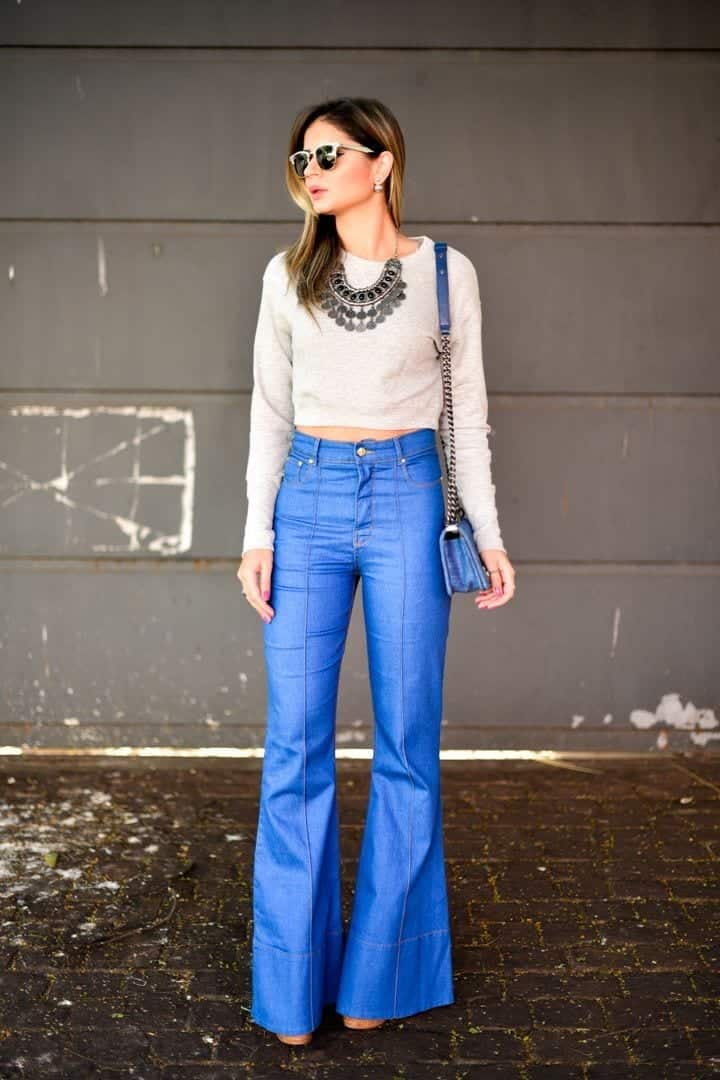 8: Crops and culottes:
The knee length culottes bring the real beauty of an outfit. Usually culottes are complimented with fitted high neck crop tops but this time lets bring more uniqueness in our wardrobe. How about a combination of loose cropped A-line sweaters and culottes for a chic Tuesday workday.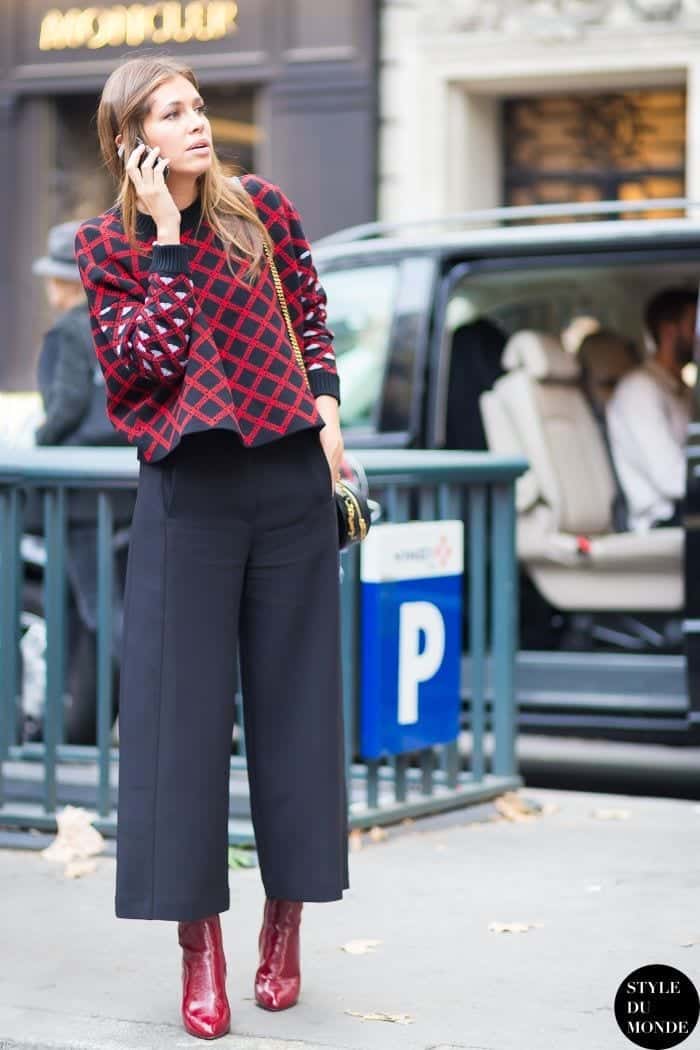 9: Style it with Skirts
Crop tops with short/midi skirts are a must this year.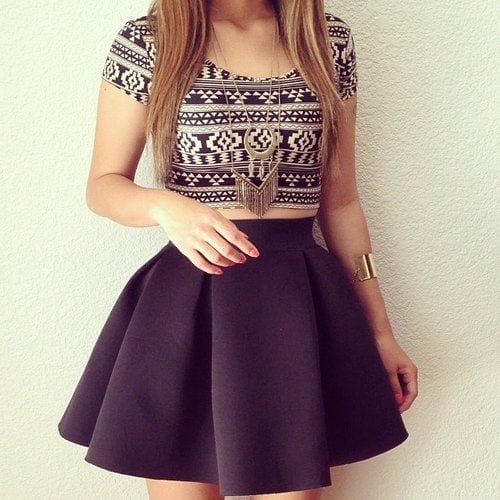 10: High on Fashion:
Invest in some expensive pieces, leather skirts, High quality wool coats and a chic fizz cropped sweater- it's a time for High-street Fashion.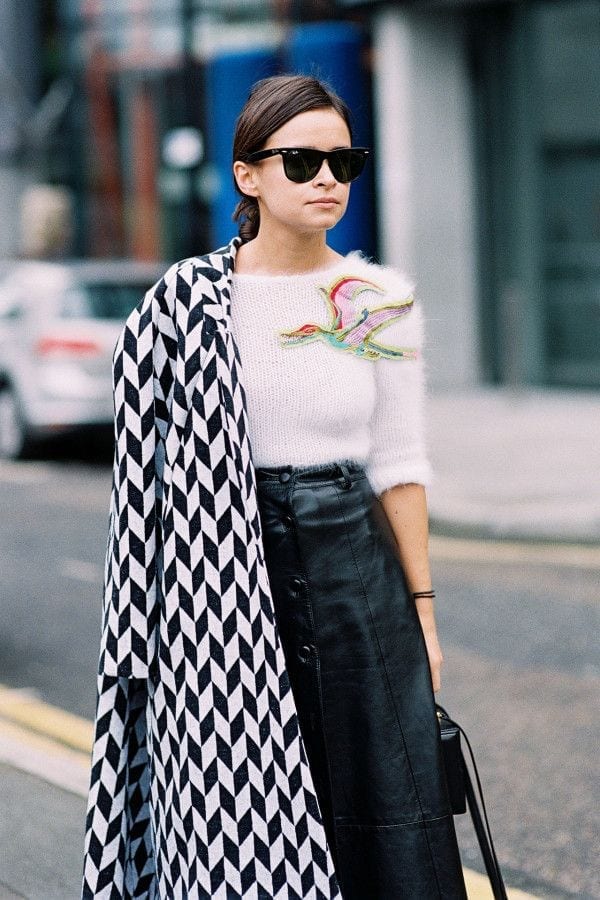 11: Pair it with boyfriend shirts
Girls who are not comfortable in wearing cropped sweaters as it is they can wear dress shirts/ boyfriend shirts underneath. This will bring a elegant corporate look to the whole Outfit.

12: Perfect Fall Outfit
Who will mind the flowy skirt with cropped loose sweater?  Just make your look effortless and casual.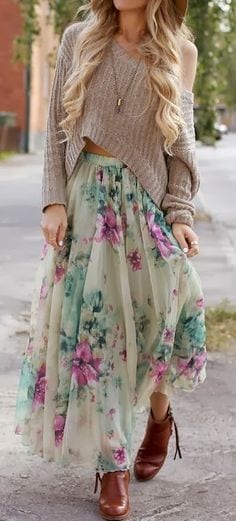 [highlight]Must see[/highlight] :Off Shoulder Dresses Fashion-18 Tips to Wear off Shoulder Tops
13: One Piece
Take this Pencil Skirt and the Long Sleeve Crop Raglan Jacquard Sweater inspiration and give it a try. Atleast the look is far better than the onies.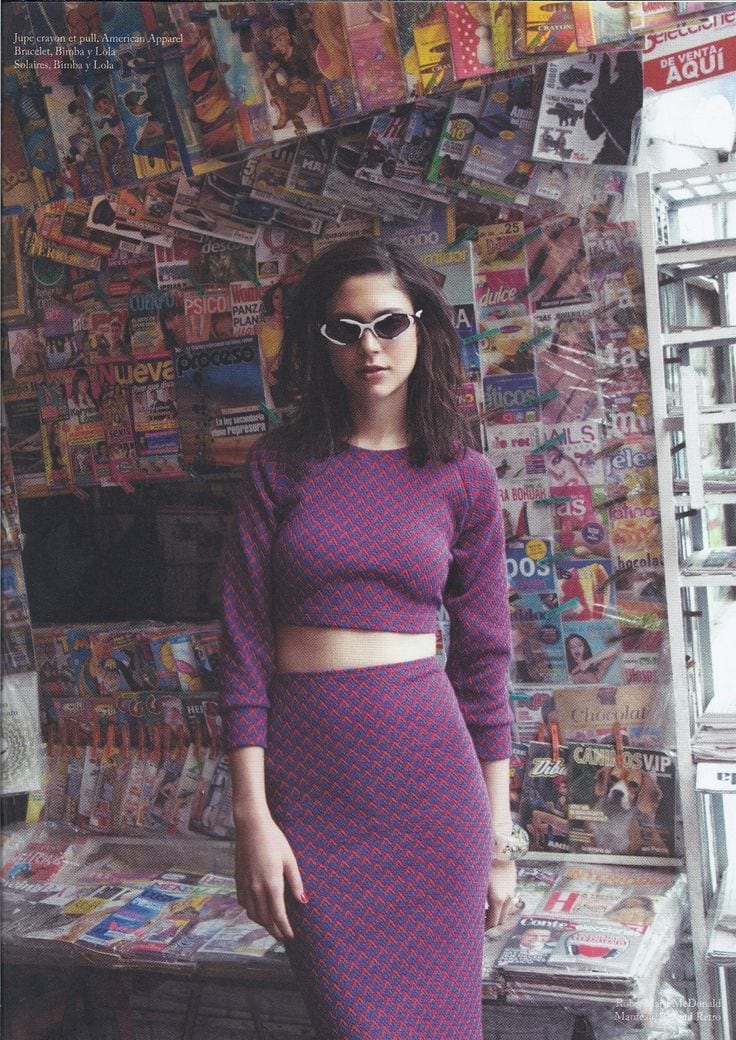 14: The Royal look
Never forget to accessorize when your dress is wrapped.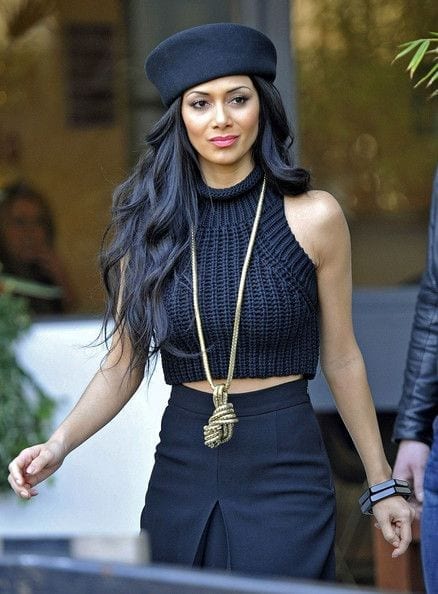 15: Corporate Look
Girls who wear business suits can add more fun to their daily wear. Get your own tailored cropped top and work it for a better business meeting.