The transition from spring into summer is the perfect time of year to work on that body ready for the beach. But what should you wear to the gym during hot season? What clothing is ideal for exercise outdoors this season? And what footwear is appropriate for sports? Branded Girls brings you this article to cover 15 different sports attire styles that will suit you this season. Must check out gym/sports outfits combinations for winters season too.
Brands such as Nike, Reebok, Adidas and Elle are all big names when it comes to sports attire so it is not surprising that these names are always seen at gyms, in sports shops and even just by people wearing their clothing jogging down the road. Although considered a bit on the expensive side, when buying clothing to suit your needs you do have to fork out for quality.
Tops and Bras For Summer Workout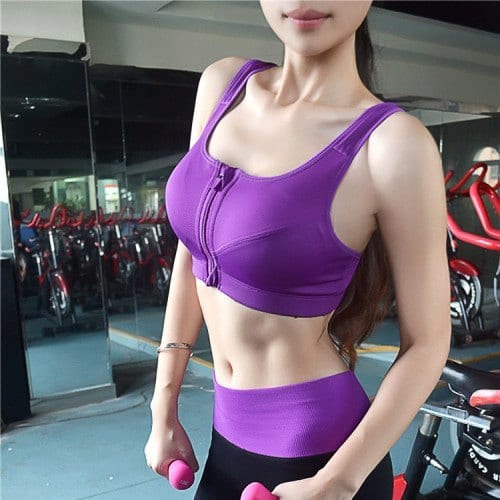 It is essential that when choosing a sports top or bra that you select one which will suit your needs as well as fit properly and also be comfortable. The right amount of support is paramount for any lady but tops and bras must also be fitted for comfort and not crush your ribs. The options range from lightweight support to high support depending on what exercise you are doing and also how well-endowed you are. It also depends on personal preference and confidence as to whether you choose a crop top or vest style top for your athletic ensemble. There are many different styles and colours when it comes to sportswear so finding your ideal top or bra is easy.
Leggings and Shorts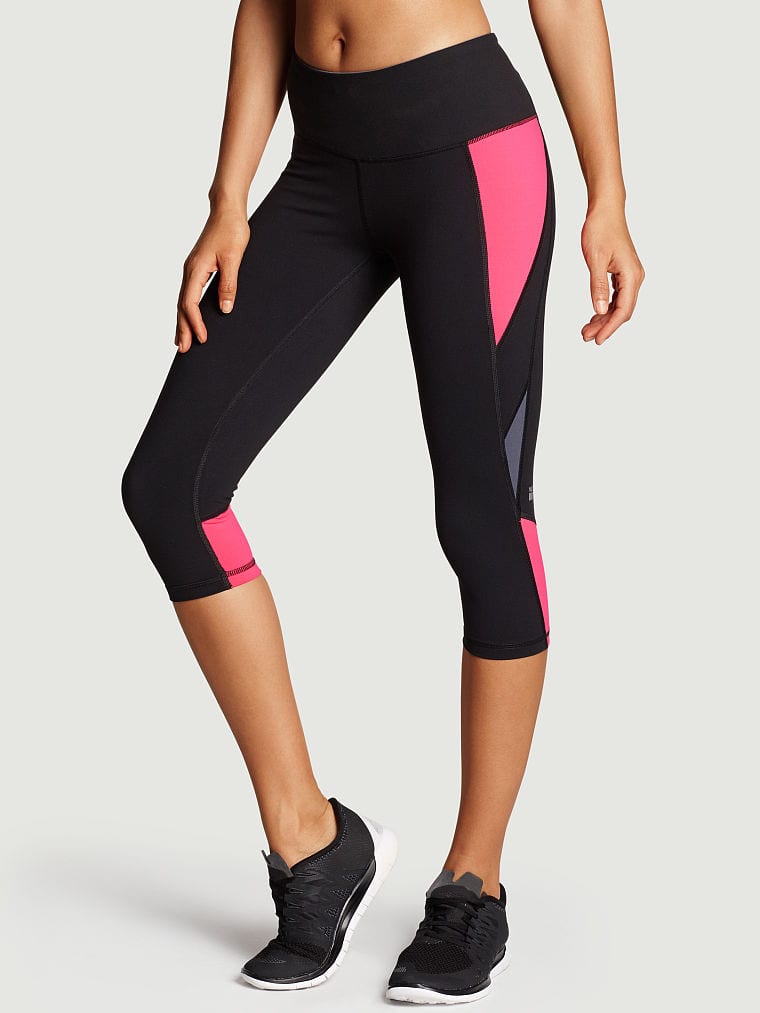 Leggings and shorts are once again dependant on personal preference and confidence. If you are a bit shy about your figure then leggings may seem like the way to go, however be warned as leggings hug the body and can draw attention to lumps and bumps you want to avoid. Instead go for shorts, not only will these allow you more movement and let your skin breathe but they will deter any unwanted attention. Choose shorts to suit your athletics. Baggy shorts are ideal for jogging, running and days at the gym as they will not cling to you, tighter shorts are great for more physical exercises.
Ideal Sports Footwear for Summer Season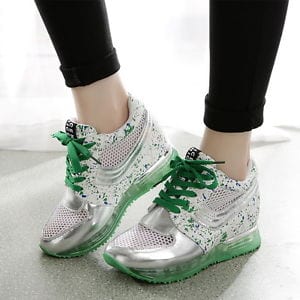 It is absolutely paramount that you choose the correct footwear for athletics. Not only should you choose one that suits your style and fashion but also one that will fit properly and prevent injury. It is recommended you seek expert advice in shoe shops when buying training shoes. Nike, Reebok and Adidas all specialise in footwear as well as clothing and not only are their shoes ideal for sports but are available in so many colours and styles that discovering your own fashionable footwear for the gym is a walk in the park.
Why not have a look at the following ensembles for gym attire and use them to create your own summer sporting look.
Adidas Fitness wear for summers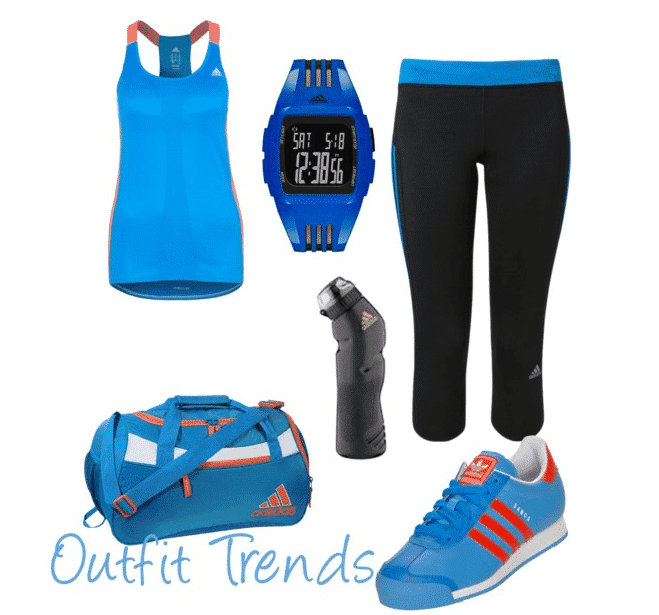 Hot Girl In Nike Attire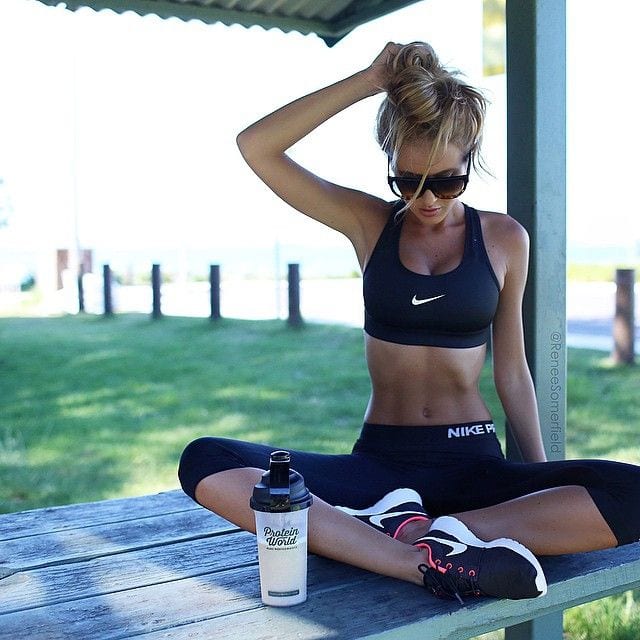 Nike Gym outfit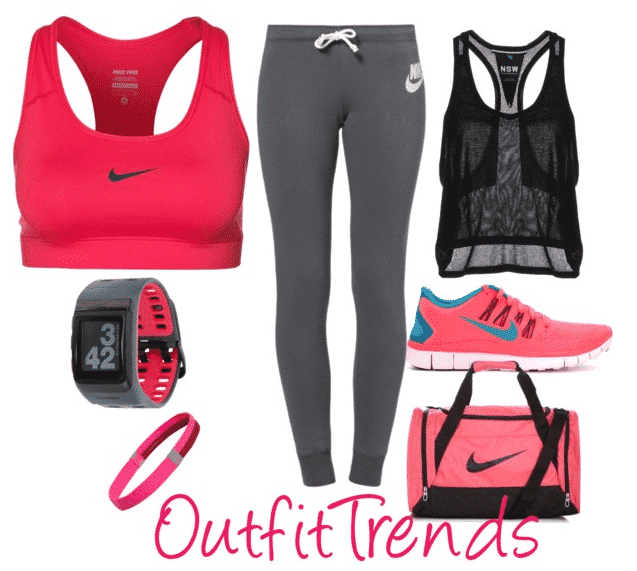 Black Nike Running Shoes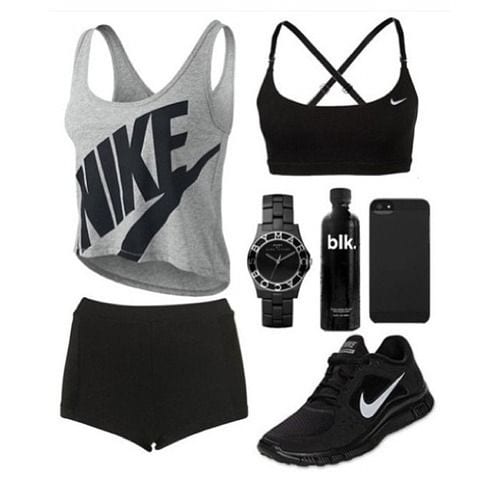 Nike Pink outfit combo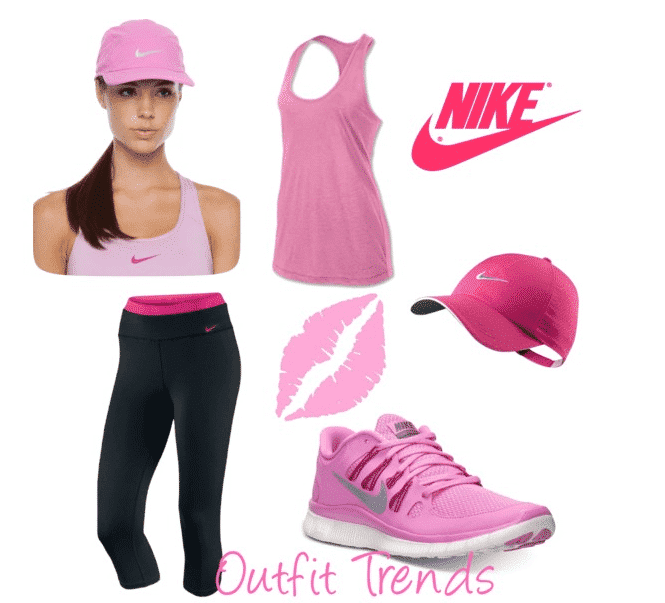 Yellow sports bra with blue shorts ideal for early morning Running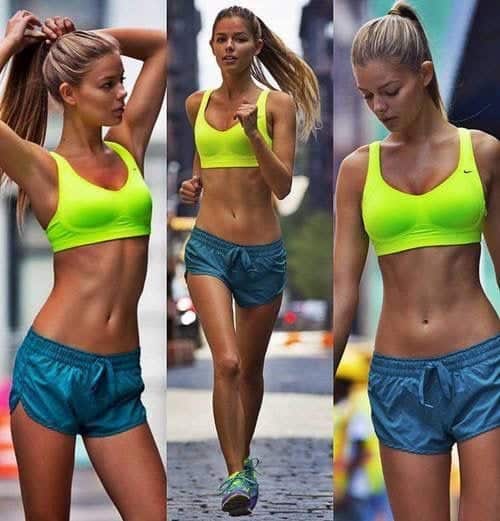 Nike Sports Gadgetry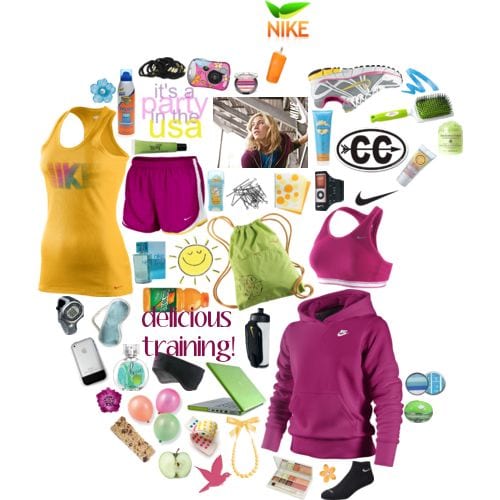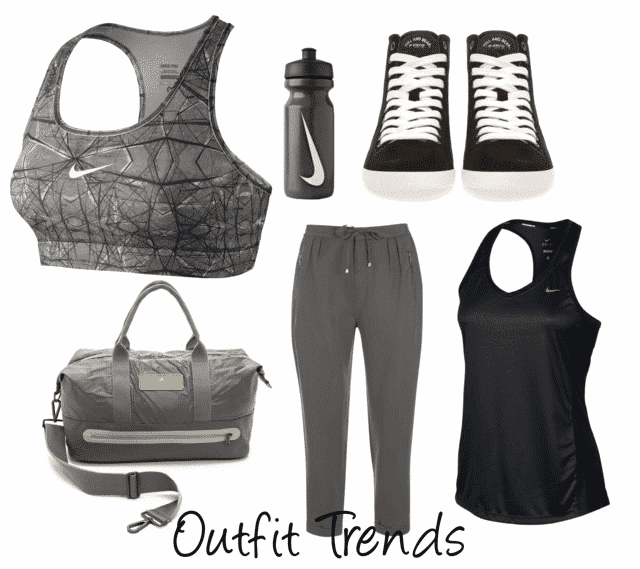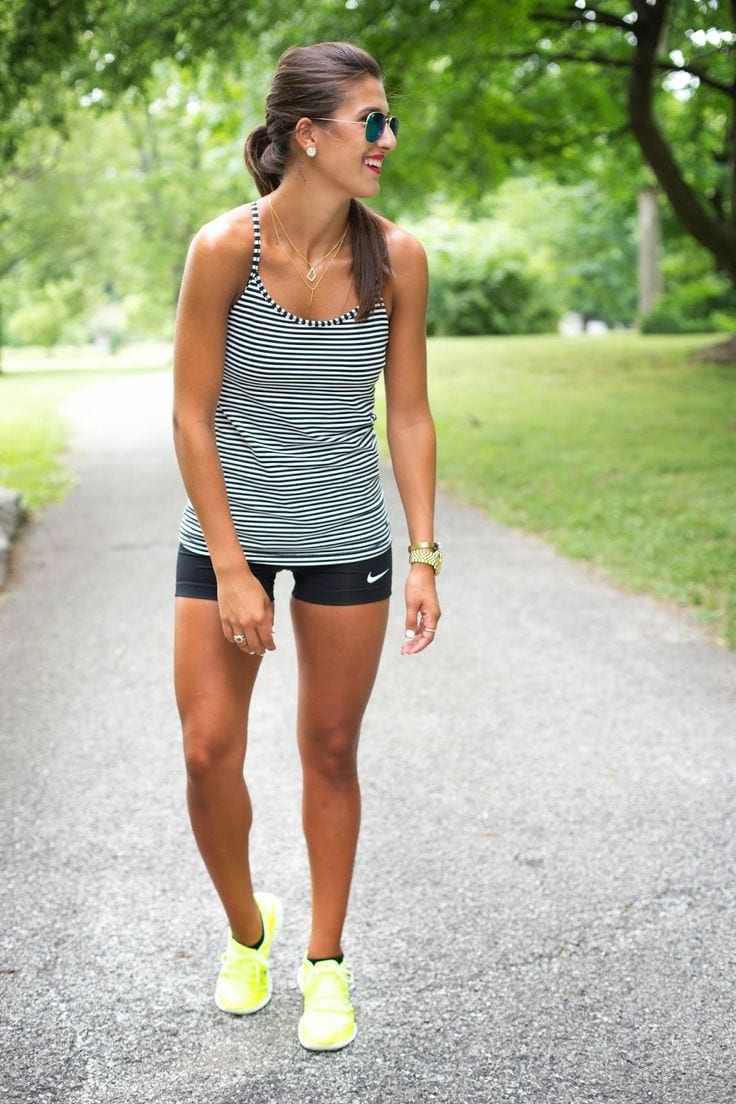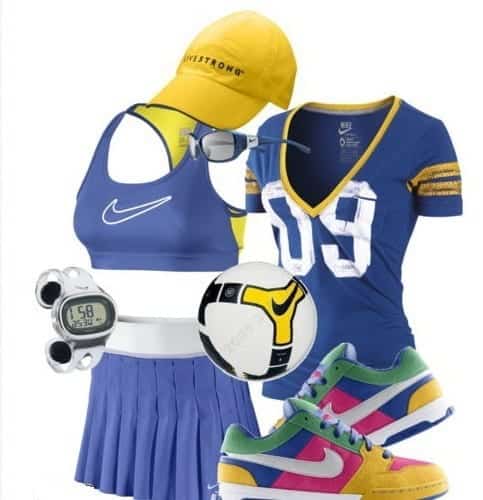 Summer Yoga wear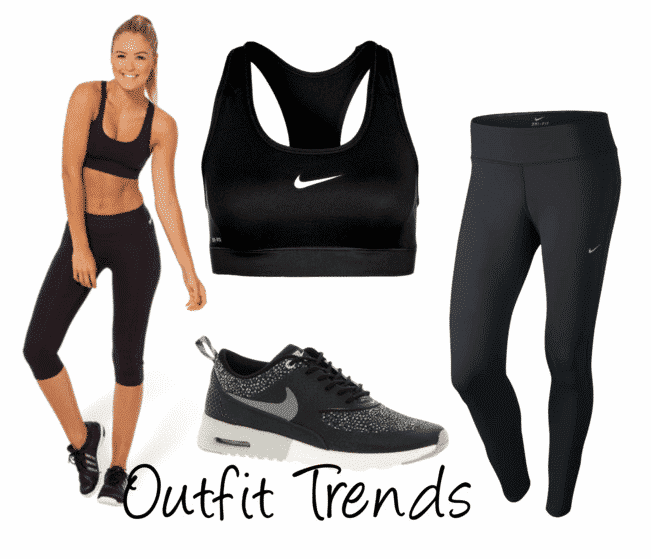 Celebrities summer workout style