Puffy Vest Winter Fashion. Since winters are here and it is getting cold, everyone needs that extra layer to keep them warm. Usually people prefer wearing jackets and sweaters but one should also look for other options such as the puffer vest. It can be worn over any outfit and over smart blazers. This year the chic puffy vest is getting more attention and has become favourite fall clothing piece. Not just that it keeps you warm but is also very stylish.
People give priority to designer clothes but if you know how to carry yourself well then a simple piece of cloth would even grab the attention. All you need to have is good fashion sense about your outfits and latest trends.  Where something ordinary and impress people by your dressing style. For winter fashion you can utilise your summer shirts and pants with vests and coats. A simple accessory such as a leather belt over the top of vest can enhance and change the look of the outfit. To give you an idea we have arranged a couple of ideas that are very chic and classy.
Outfit Ideas to wear with Puffy Vest
There are many different ways to wear the vest. We are going to give you tips and ideas to pair the vest with outfits that will keep you comfortable in winters. Even with a simple shirt the vest will look absolutely amazing and versatile. Keep the rest of the outfit casual and pair it up with a pair of skinny jeans. This will balance the look. Rock this season with the puffer vest with your casual outfits. Accessories on top will add beauty to the outfit and pair of boots will complete the look. Scroll down below to check the outfit ideas to wear with puffy vest.
1- Denim Jeans and Polka Dots Shirt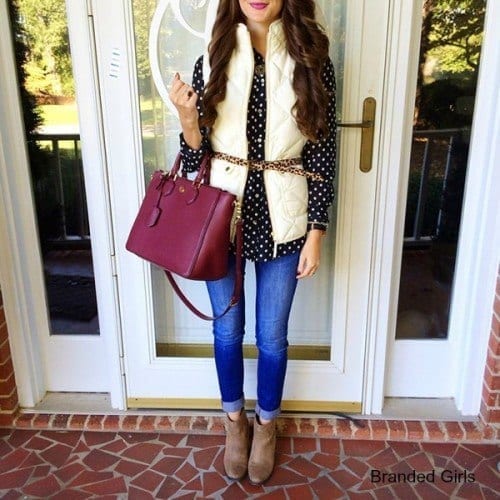 2- Full Sleeves Shirt and Jeans for Winter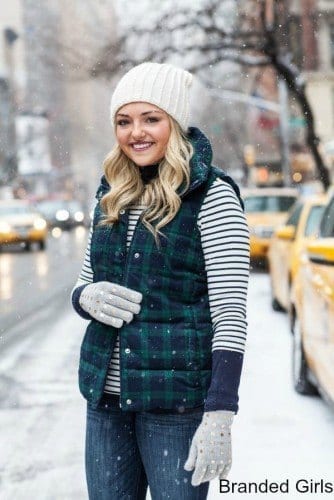 3- Check Pants and Simple Vest Fashion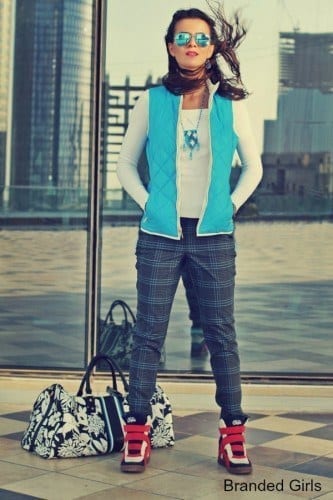 Also check out [highlight]25 best shoes to wear with jeans for different looks[/highlight].
4- Check Shirt and Coat with Vest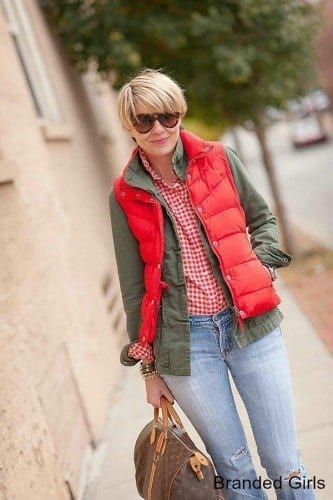 5- Winter Outfit with Puffy Vest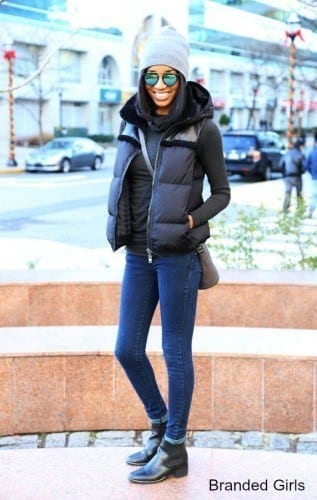 6- Black leggings and Short skirt with simple shirt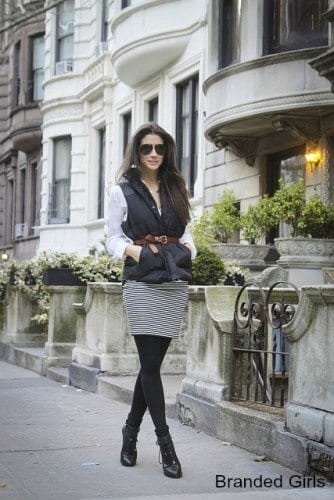 7- Perfect short dress to wear with Puffer Vest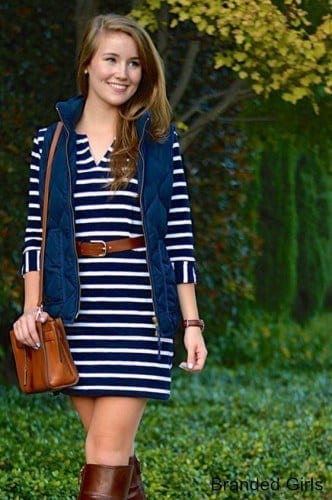 8- Winter Outfit Combination with Colourful Neck Scarf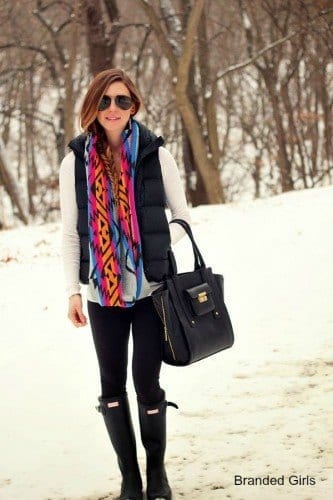 9- Short Skirt with a Shirt and Check Scarf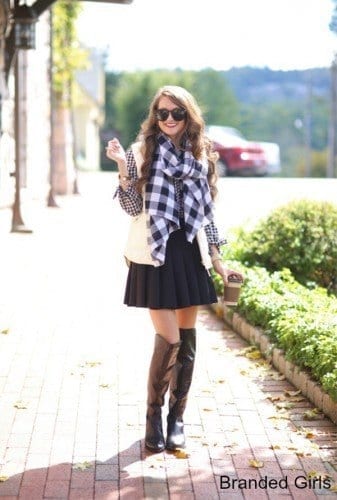 10- Check Puffer Vest Fashion over White Shirt
11- Long Plain Shirt with Front Open Puffer Vest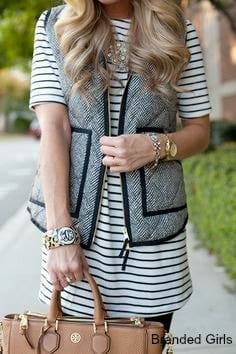 12- Black Tight Pants with Cotton Shirt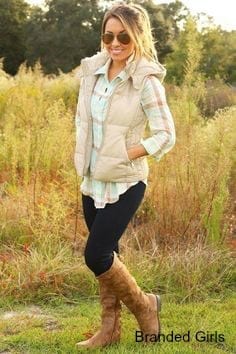 13- Skinny Jeans Fashion Outfit for Winters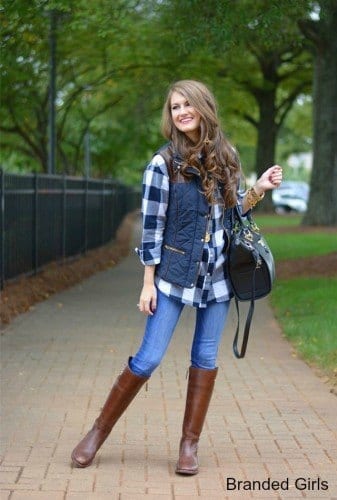 For more ideas, have a look at [highlight]17 latest style winter outfit combinations for teen girls[/highlight].
14- Puffer Vest over Warm Shirt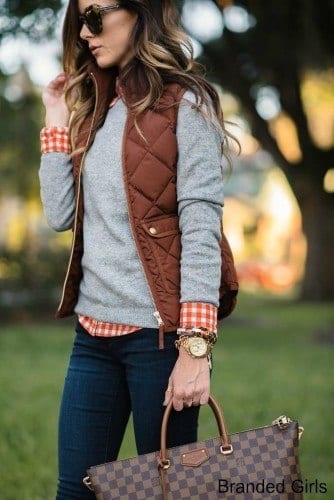 15- Neck Scarf Fashion with Vest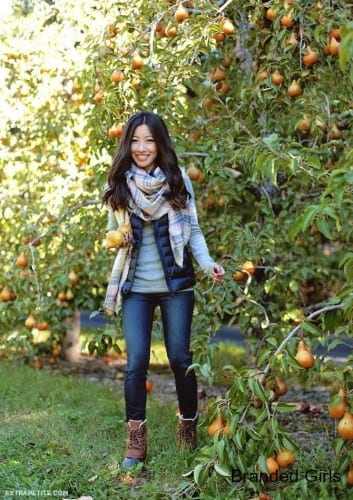 16- Classic White Vest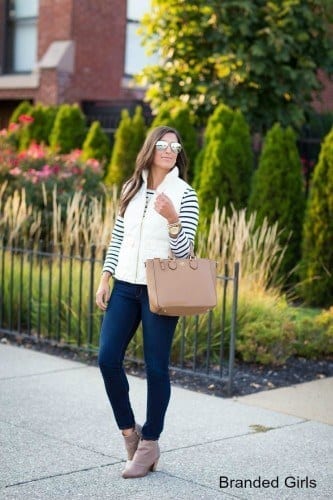 17- Thick puffer Vest Style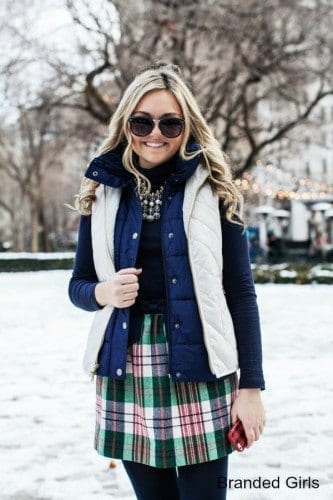 18- The Winning Combination of Black and Green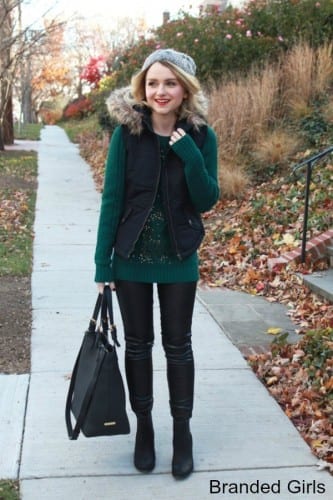 19- Stylish Jeans and Shirt Look for Winters

20- Skirt and Leggings Outfit Look for Winters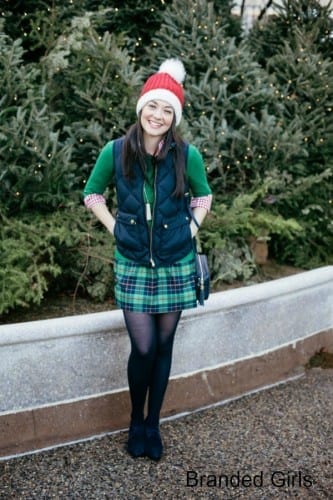 Earlier the puffy vest was not much appreciated. Jackets were preferred over vest. Now people have started experimenting with looks and puffy vest have become the favourite item this season. It is must to keep it in your closet now. If you know how to carry yourself well with the vest, then any outfit can look beautiful on you. Hope you will experiment with the looks.