Women Watch 2018. We can never really underestimate the power of an attractive watch and the class and prestige of a watch design often represent our own sense of style and a particular segment of our personality.
Furthermore, nothing could possibly compare the satisfaction and a subtle sense of pride experienced when you get your hands on a dreamily classy watch that feels synced to your soul. So, in order to further enhance your love and dignified pleasure for watches, we would like to update you on the extremely catchy and demanding designs of women's watches for the year 2018. Most of these ecstatically beautiful designs are the work of several most famous and magical brands of watches that have continued to give us heaven ever since they initiated their supreme world of watches.
Trending Watches to Buy in 2018
To not miss out anymore, have a look at these 20 amazing watches for women for the year 2018 and add some phenomenal new additions to your watch collection. So, give it a go and happy watch shopping!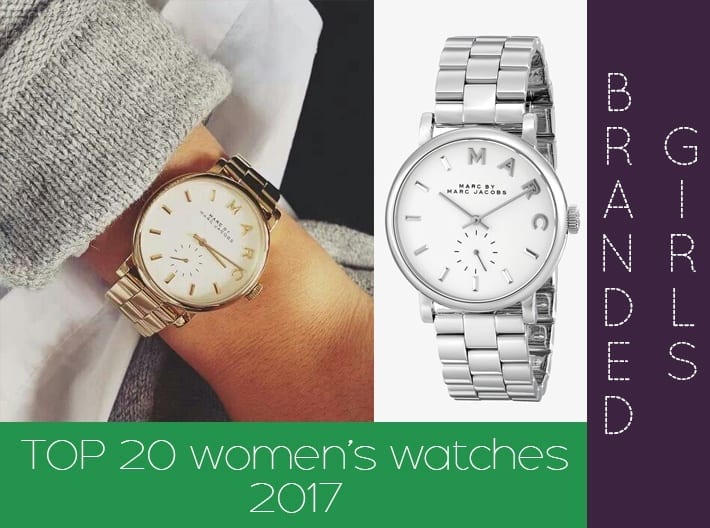 #20 – Geneva Gold Patterned Watch – Quartz
A classy and elegant design by Quartz once again manages to take our breaths away with its sleek and simplistic outlook. Best for women who want sophistication with a bit of simplicity. Check out these 5 Worlds Most Expensive Watch Brands With Cost These Days
#19 – Vintage Watch with Lace Dial 2018
A new style has been added to our good books; an interesting vintage watch style just about perfect for this year and the dial with a cool design of lace, something that has not exactly been seen before in watches styles before.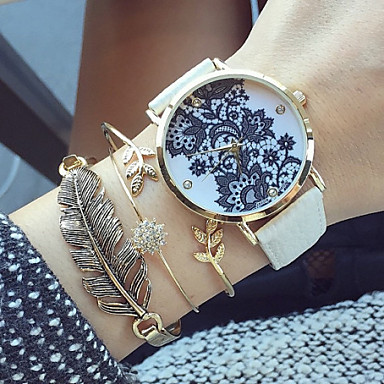 #18 – Karlie Kloss wearing Huawei Watch Design 2018
Although, appeal to authority kind of situation here but that's what advertising has been doing all these years. But apart from that, you probably are aware of how Huawei watches are one of the best known, both in its quality, durability, resistance and epic designs that cannot be resisted. So, have it go for this reason other than just because Karlie Kloss likes it.
#17 – Michael Kors Matte Gold Watch
Matte gold watch style by Michael Kors is another hit to our stability this year. The matte gold texture is already enough for us to keep it in mind, while the feminine and the elegant outlook is equally demanding. here are Top Lipstick Brands 2018-Top 10 Best Lipstick Brands to try this year
via
#16 – Anne Klein Rose Gold Watch
The beautiful rose gold watch by Anne Klein is just what you can expect from the brand. Their watches are undoubtedly the best to buy and never once the quality will disappoint you. The brand surely knows how to take simplicity, beauty, class and sophistication in one league and cater the taste of many different women.
#15 – Yohemei Watches for women
#14 – Elegant Matte Silver Watch
This elegant and formal design of watch is a perfect hit for women aiming for formal yet attractive watches to bring out their personalities with it. Check out other classy designs to find out which style is meant for you.
#13 – Formal Watches for Women
How formal designs have more simplicity in them and less of fanciness. If you have a taste that matches this concept, then you must try this or a similar design as this one to own up to the watch you wear. Because it does more than just tell time, it's a secure source of comfortable fashion and prestige.
#12 – Sexy Cluse Wrist Watch
#11 – Plain Neon Watches 2018
We cannot simply undermine the power and trend of everything neon. Let it be the eccentric neon makeup ideas, sportive neon shoes, or simply just a watch that can help you rock any style and add awesomeness to any outfit you put in. Simple yet loud, best to wear with spring or summer outfit when you are wearing more pastel colors than usual. Also, suit well, all kinds of jeans outfits, probably more casual ones. RECOMMENDED: Healthy Cosmetic Brands-Top 15 Healthy and Organic Makeup Brands
#10 – Simple Watch by Shole
#9 – Simple work-wear watch Style
A simplistic yet stylish workwear watch design for women this year — a must match with office outfits for absolute sophistication. To make it more prominent with the outfit, you could match it with an all black outfit style or you could come up with your creativity.
#8 – Gucci Watches for Women
Gucci is probably the ruler of fashion, since it happens to be liked and loved by all. From outfits, to accessories, Gucci has always aspired us to dress out best and never settle for less. The products which make us feel good about ourselves makes Gucci a milestone to buy prideful products, and it has to include watches. This is one great watch design by Gucci that you can buy simply because you love it and match it with anything you want! Check out these Top 15 Brands for Women To Follow On Instagram for Styling Tips
#7 – Blank & Gold Combo Watches
#6 – Calvin Klein Watches 2018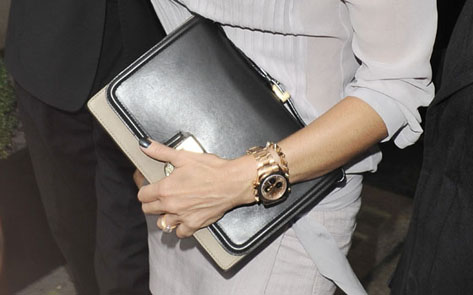 #5 – Watches with Abstract Art 2018
Abstract art has finally found its way in 2018 and is an absolute popular element in today's fashion. From inspiring outfits by some of the biggest fashion brands out there to numerous accessories, abstract art will always be a hit because it targets something that steps out of the ordinary. And watches with abstract art are just one of our most favorite trends from 2018!
#4 – Sophisticated Watches 2018
#3 – Marc Jacobs New Pale Gold Watch 2018
Another classic Marc Jacobs gift we have this year with the same design as the cool silver matte in the list below. For ladies who prefer a pinch of gold jewelry with their outfits rather than silver. Gold mostly matches most of the warm colors you wear and it will be good option to wear with winter outfits or when you are wearing warmer colors like red, yellow or orange.
#2 – Daniel Wellington Watches 2018
#1 – Gorgeous Marc Jacobs Silver Matte 2018
Marc Jacobs is not lagging behind in this game either. With the most impeccable work on the material and texture of watches, to the chicest and boldest dials, Marc Jacobs has surely got an edge with watches fashion that makes it so rated this year. Try this out for some nailing style that matches your personality and class all the time.