Latest Hijab Style Trends . Hello pretty hijabis! We all love our hijabs but also want to look chic and stylish in them don't we? And it's justified of course, why shouldn't hijabis follow the latest style trends. So let's have a look at some of the most amazing hijab styles for this year.
2016 – 2017 Hijab Fashion Ideas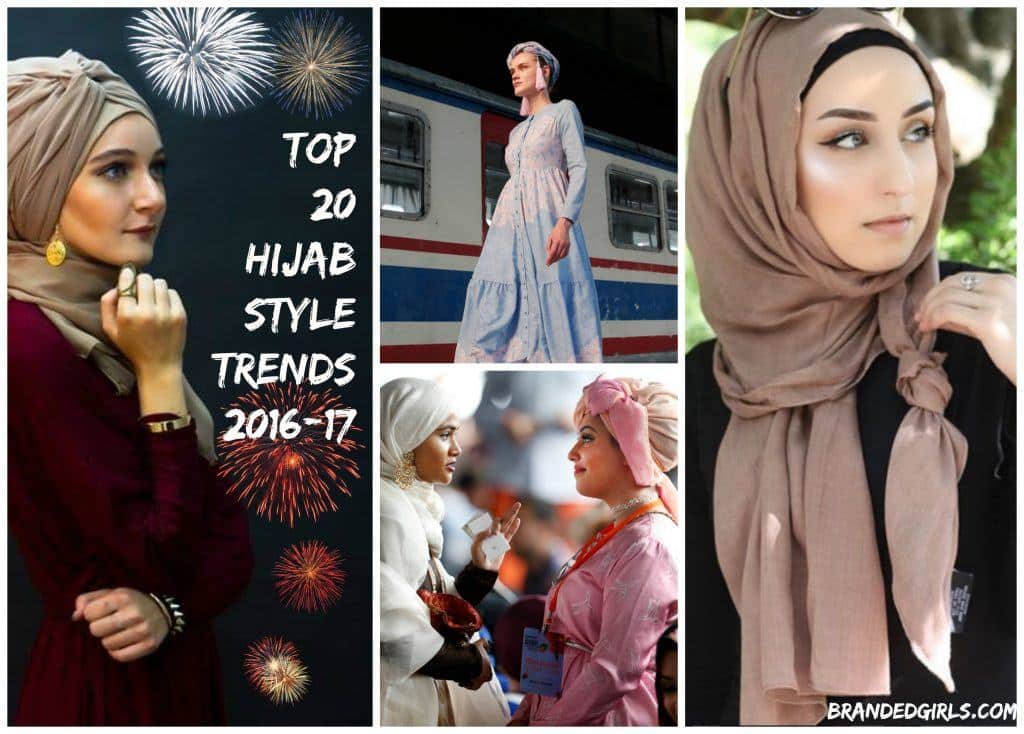 RECOMMENDED: 30 Cute Pictures of Baby Girls In Hijab will Melt your heart
Let's prove to the world that modesty in hijab isn't about oppression and that hijabis too can follow the latest trends in the style game. Here are top trending hijab styles for this year.
#20- Pearl Hijabs
Pearl hijabs have been trending recently as they bring a whole new look to your outfit. They can be worn for both casual and formal wear and look good with almost any outfit. They look even better when you have a shade of white in your outfit for example white tights, shoes or even a belt.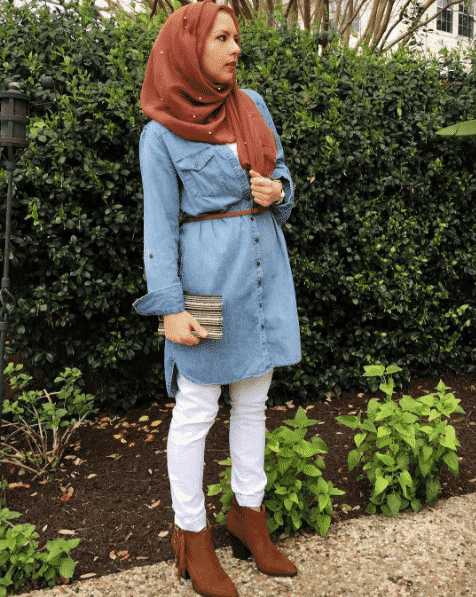 #19- Pastel Shades of Hijab with Floral Outfits
Floral outfits have made a huge comeback this year. I particularly love wearing floral pants as mixing them up with different outfits is so much fun and you can create a new look with them every time. Here's one of my personal favourite styles, beautiful floral trousers, matched with a plain blouse and hijab, both in lovely pastel shades. This look would be ideal for both Spring and Winters.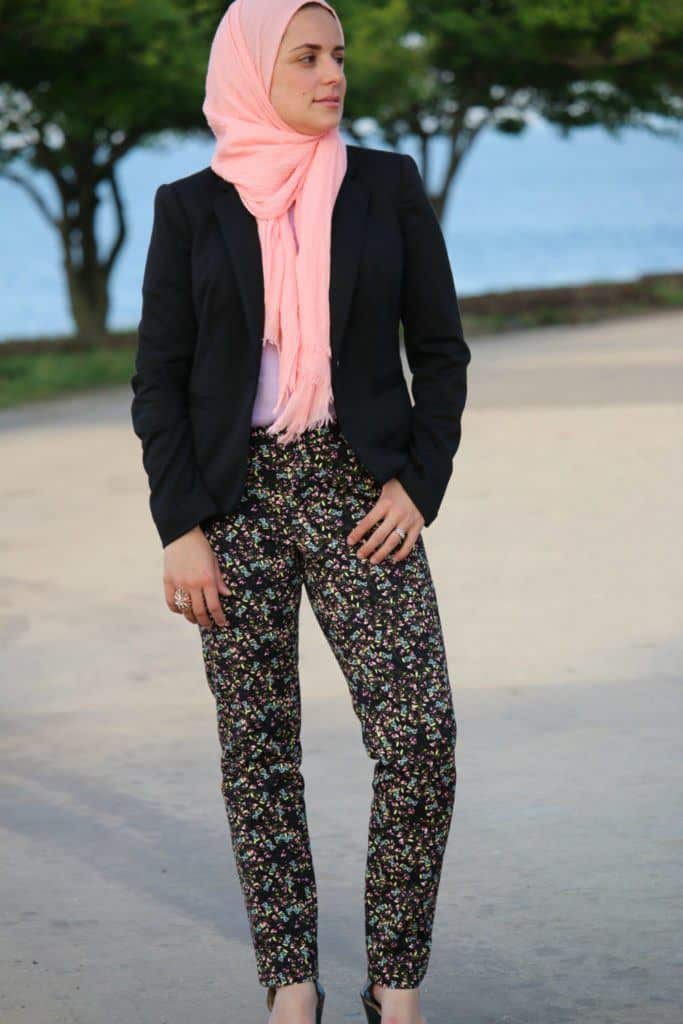 #18- Ring Hijab Tutorial for Summers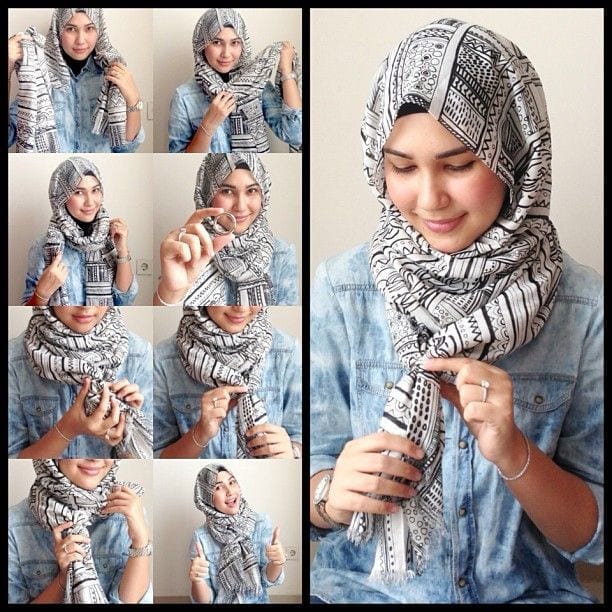 via
#17- Mipster Look
In case you don't know, a Mipster refers to a Muslim Hipster and this Muslim model from the latest H&M campaign is definitely carrying that look with her outfit and hijab style.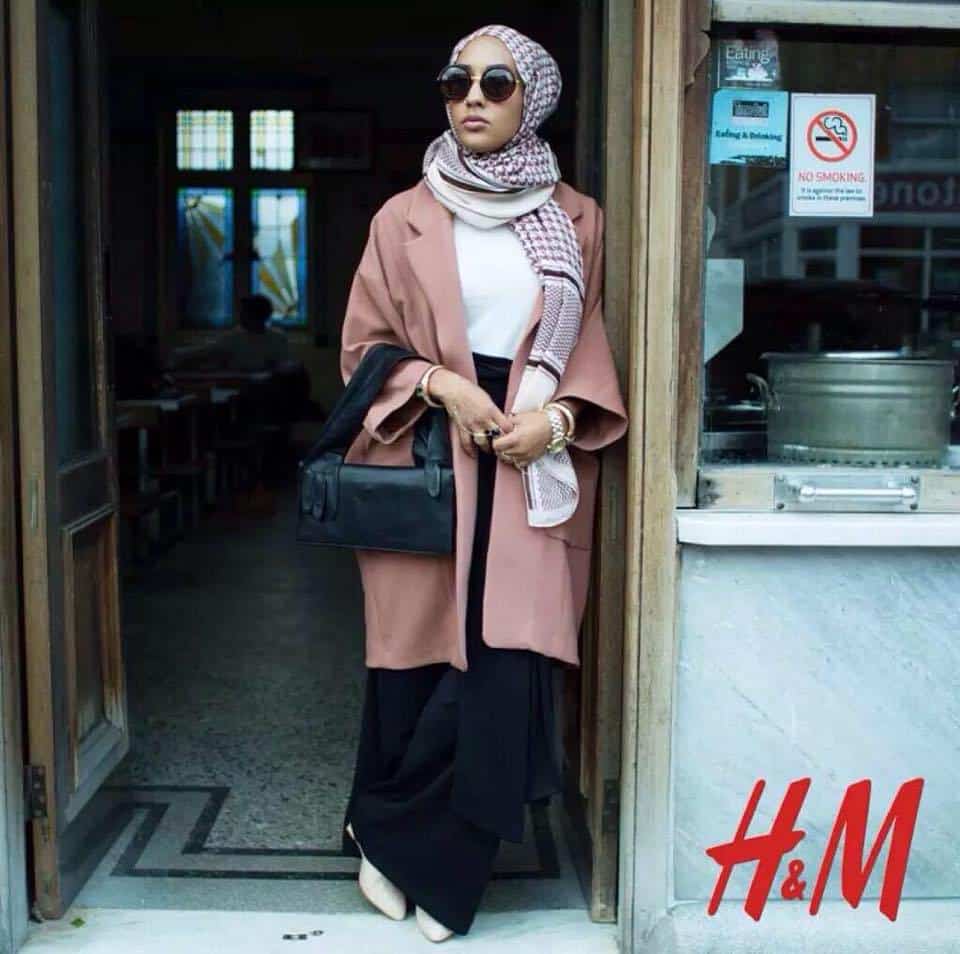 #16- Hijab with Uniform
Here we see Kadra Mohamed, Minnesota's first hijabi police officer looking elegant in a hijab that matches her uniform and has been tied up so sophisticatedly that you can't help but admire her. I also love her nude makeup with light pink lips. The perfect look for work indeed.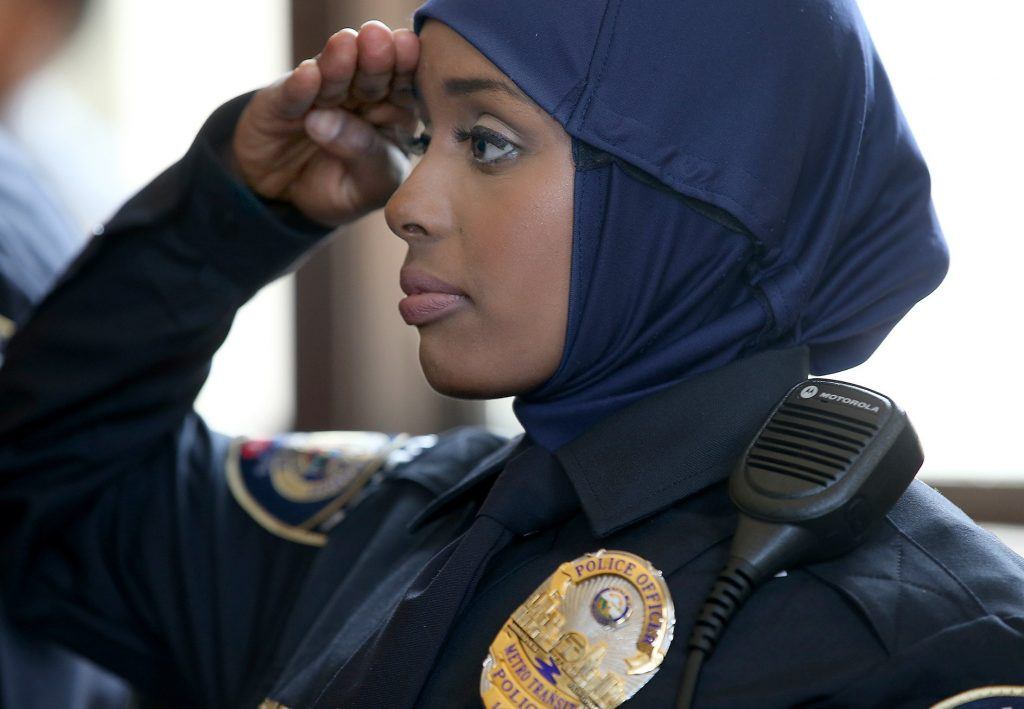 #15- Formal Hijab Style
Here's a glimpse of a hijab style from the Muslim Fashion Festival held in Jakarta this year, which showcased some amazing hijabs and outfits to go with them. This one seems perfect for attending a wedding in style.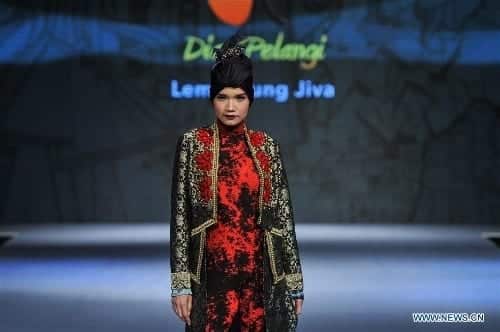 via
#14- Latest Hijab Collection by Elhijab
The prominent brand Elhijab recently announced the release of a new collection for Ramadan 2016. This is surely something to look forward to.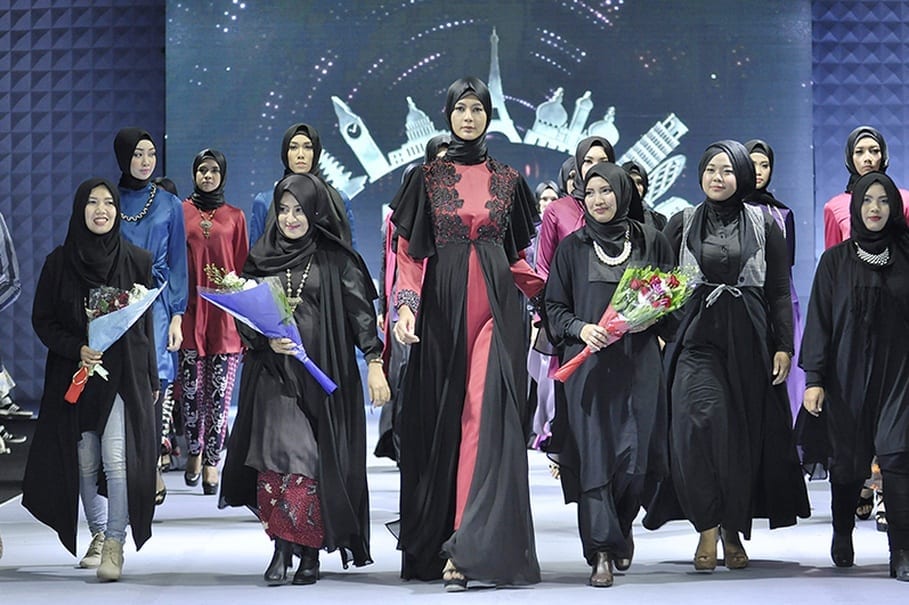 via
#13- Printed Hijabs for Spring
For those sisters who wear Abayas, matching a printed hijab with their abaya is always a great concept.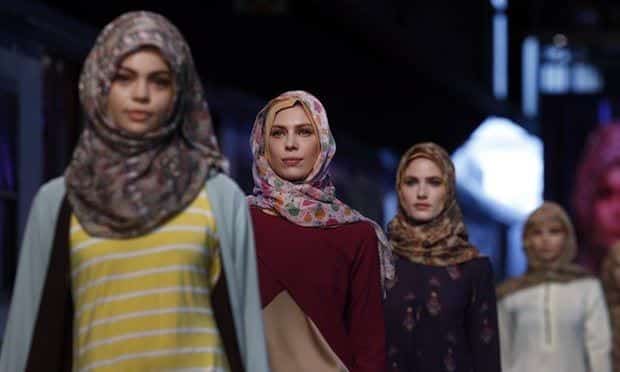 #12- Modest Hijab
In recent years, not just Muslims but other religions have also shown keen interest in Modest fashion. More and more people now acknowledge that hijab is all about modest dressing rather than oppression.
#11-Istanbul Fashion Week
Istanbul, Turkey is known for its love of fashion. The city never fails to disappoint in terms of the most awe inspiring street fashion. This year Istanbul made history with the first ever International modest fashion week. Here's a look at some of the modest looks from the fashion week. Every model indeed is representing the Islamic values of simplicity and modesty.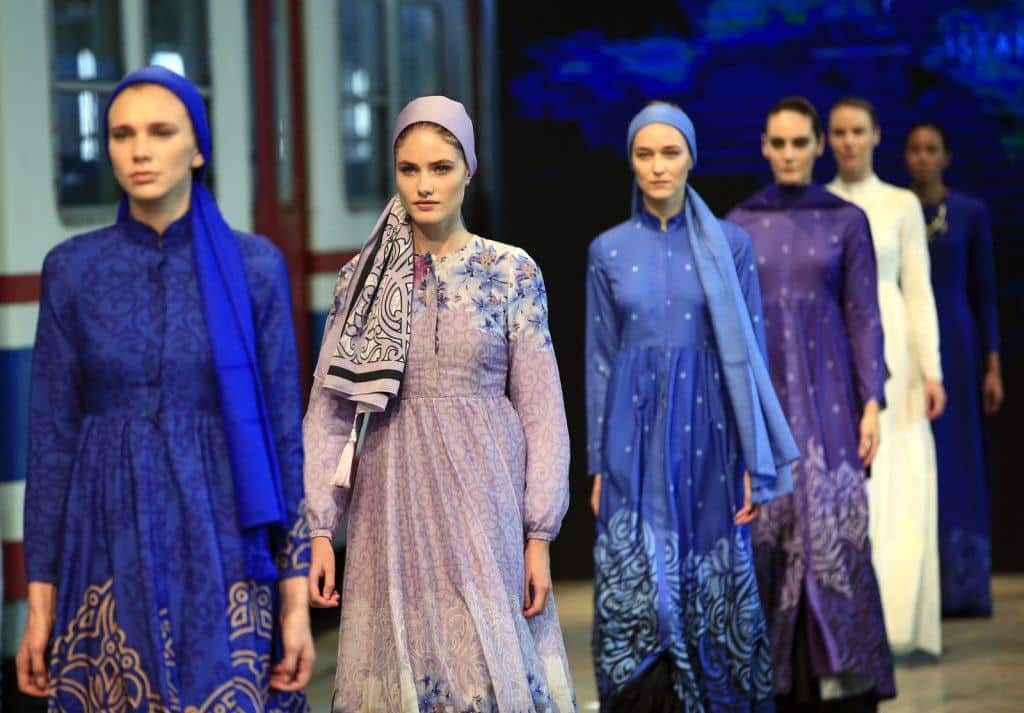 #10- Make Your own Style Statement with Hijab
You should never bee afraid to experiment with your hijab style as you never know when you might come up with the latest trending style. So go ahead and style your hijab the way you want!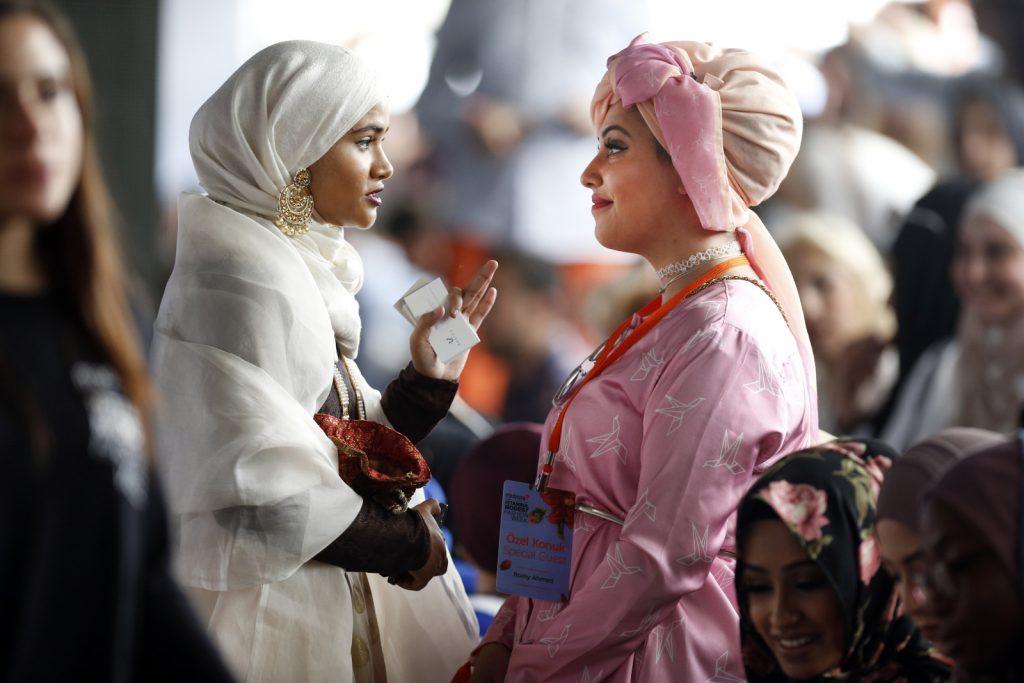 #9-  Dolce & Gabbana Branded Hijabs
D&G released a new collection of the most exquisite hijabs and abaya collection for it's Muslim customers, however, the collection is so beautiful that it's appealing to Non-Muslims as well. The abayas and hijabs have also been matched with some great accessories.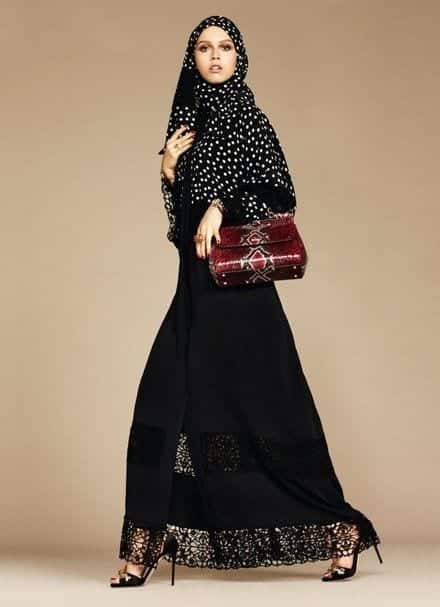 #8- Bow-tie Style
I love this outfit and hijab style and find it perfect for a business dinner or meeting.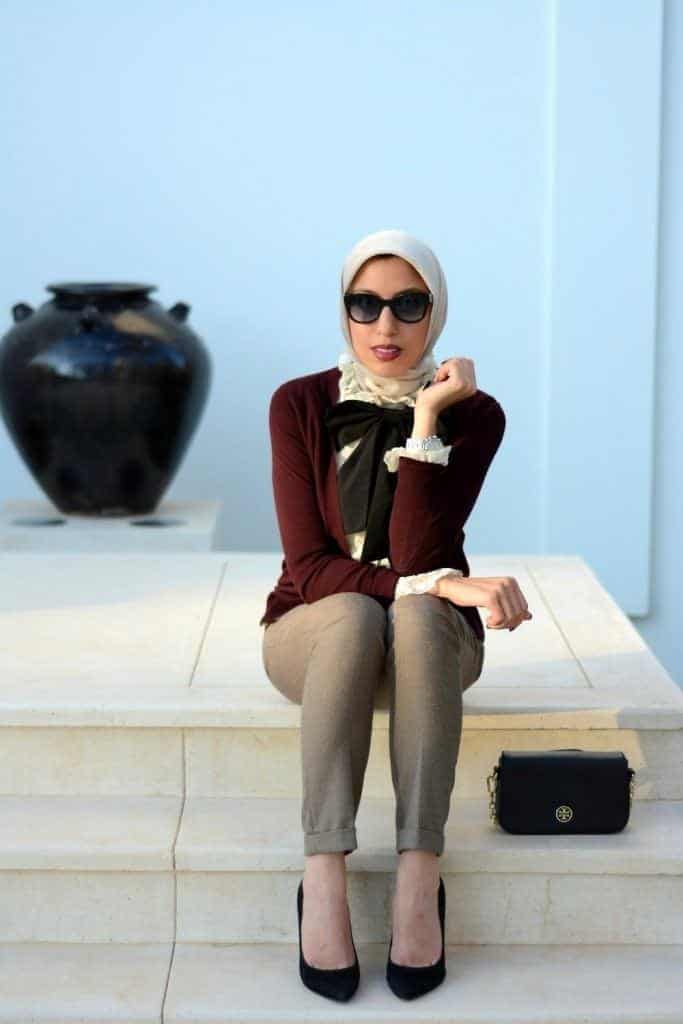 #7- How to Wear Hijab with a Scarf and Sweater
A perfect look for the Sunday morning brunches or coffee outings in winters.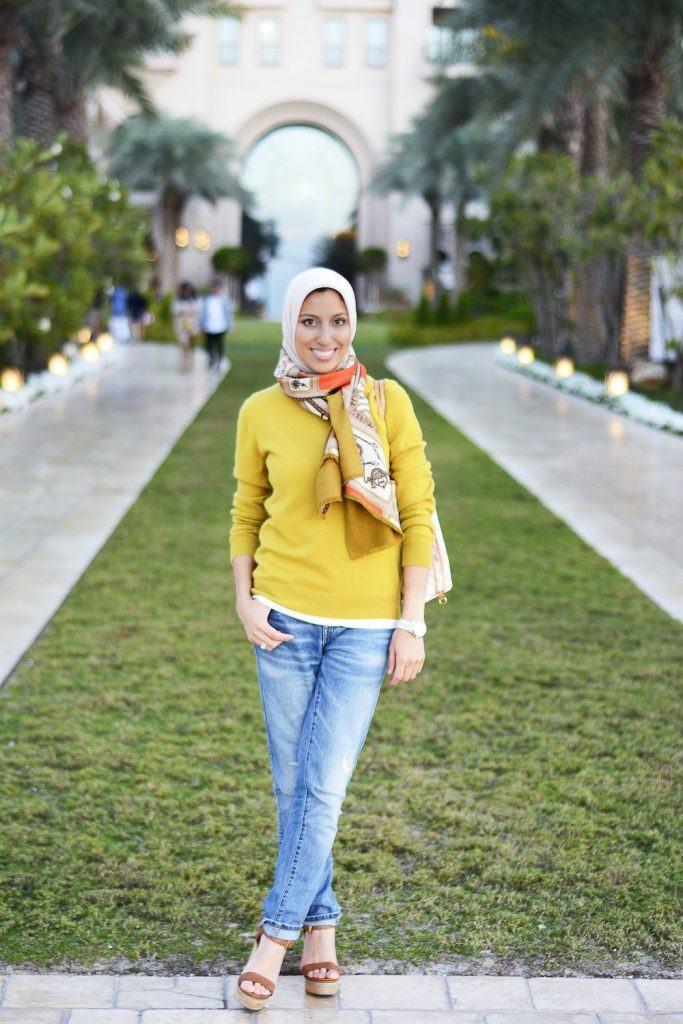 #6- Turban Style for Sporty Look
If you are looking for something sporty then the Turban style will be your ultimate companion. It's cool, chic and ultra-sporty. Another great thing about it is that it's pretty easy to wrap so comes in extremely handy when you are getting late or running out of time. My favourite super easy and super fast hijab style. Plus there are so many variations to it, you can add in some accessories, make a braid or a flower or what not!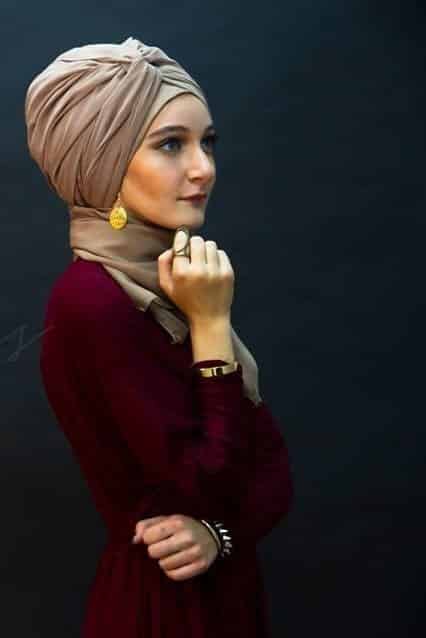 Also have a look at Sporty Look with Hijab-14 Modest Hijab Sports Outfits Combinations
The turban style isn't just limited to sporty look but you can also style it for an elegant formal look. Check out this bride looking gorgeous in her turban style bridal hijab. Another great thing about this style is that it gives ou the freedom to wear the hijab with your earrings.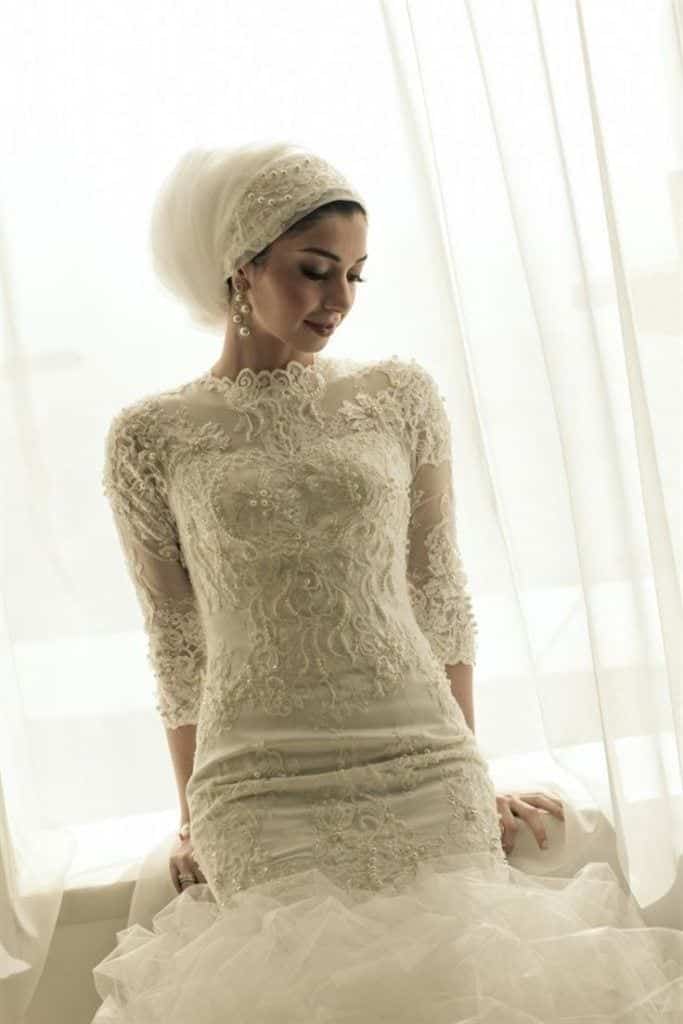 via
#5- Wearing Hijab without Pins
This is an excellent styloe for those girls who don't like the hassle of pinning up their hijab. Once again it's a really simple style to learn and can be done within seconds.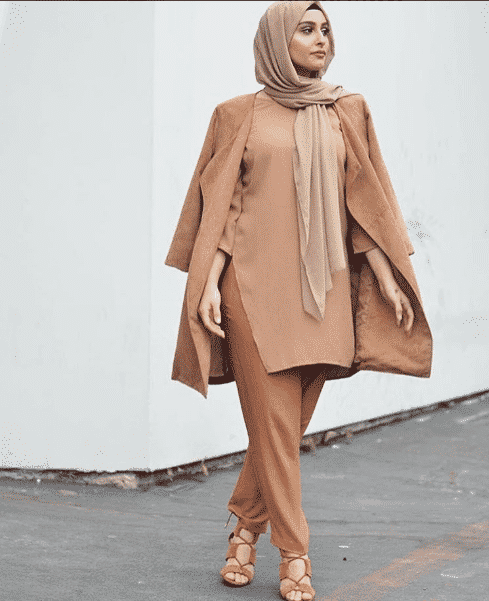 #4- Cute Look for School and College Girls
#3- College Girl Style with Turtleneck in Winters
Confused about how to wear your hijab with turtle-neck sweaters and outfits? Worry no more and have a look.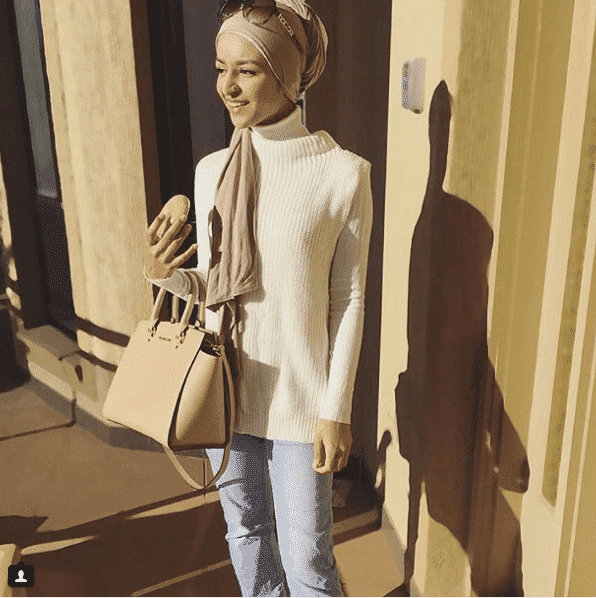 Don't miss out Casual Hijab Outfits–20 Ways to Wear Hijab Casually
#2- Chic Style for Work
This is one of the most beautiful currently trending hijab style with a beautiful charm attached to it. This is one that every hijabi must try these days.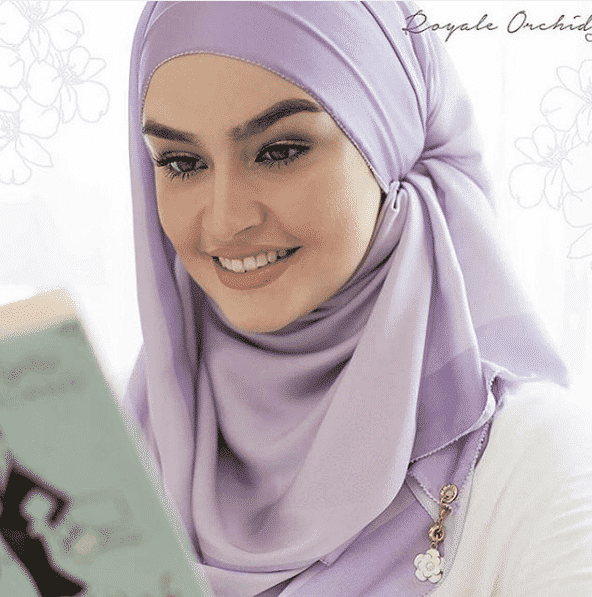 #1- Hipster Hijab
Lately #hipsterhijab has been trending a lot on twitter and this style definitely fits the description of a true hipster hijab. This look is just so perfect for those cloudy days. Yellow can definitely brighten up any day. I also love the choice of shoes.We hope you enjoyed these styles and will be following them soon enough, if there's any style you think we missed and should be a part of this list then do let us know.